Beyond providing data for all 32 NFL teams, PFF also supports network broadcasters with game-preview packets that are used to enhance the in-game experience for fans and viewers. This Lions-Bears preview features the same information our broadcast partners use for team research and in-game production.


Trubisky struggling beyond the first read
When throwing to his next read, Mitchell Trubisky has a passing grade of just 25.9, the lowest in the league. His passer rating drops 59.4 points if the throw isn't to his first read.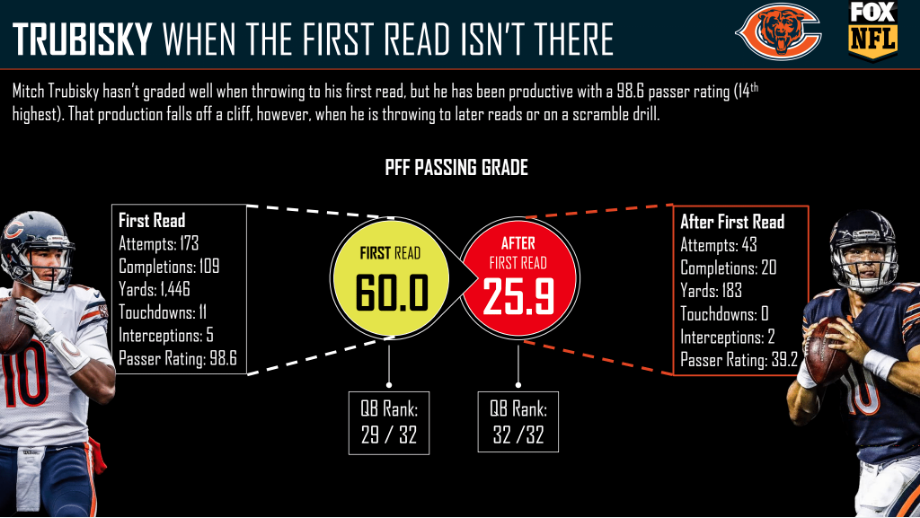 Burton's reliable hands
It has been 23 games since Trey Burton last dropped a pass. In that time frame, no tight end has more catches (50) without a dropped pass than Burton.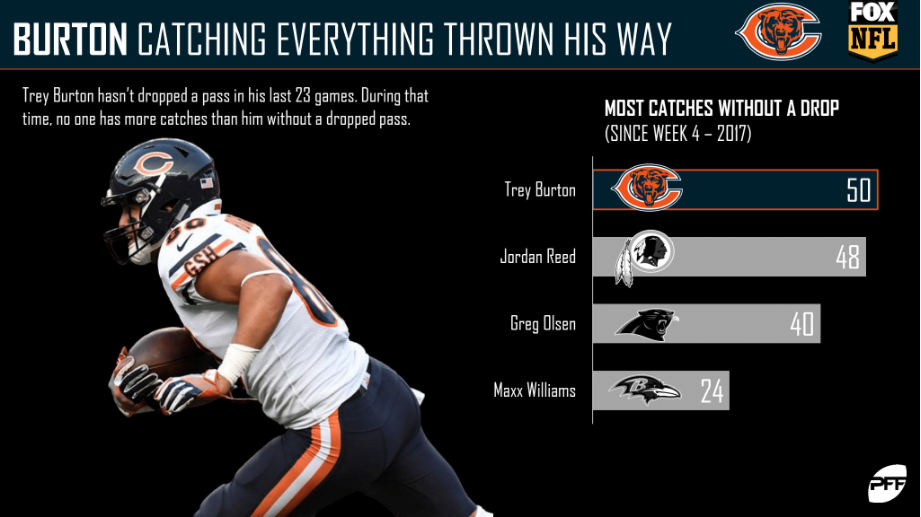 Defense playing conservative vs. experienced quarterbacks
Against quarterbacks with more than 4,500 career dropbacks, the Bears have blitzed just 9.9% of the time this season. They've blitzed less experienced quarterbacks (less than 1,500 career dropbacks) 26.1% of the time.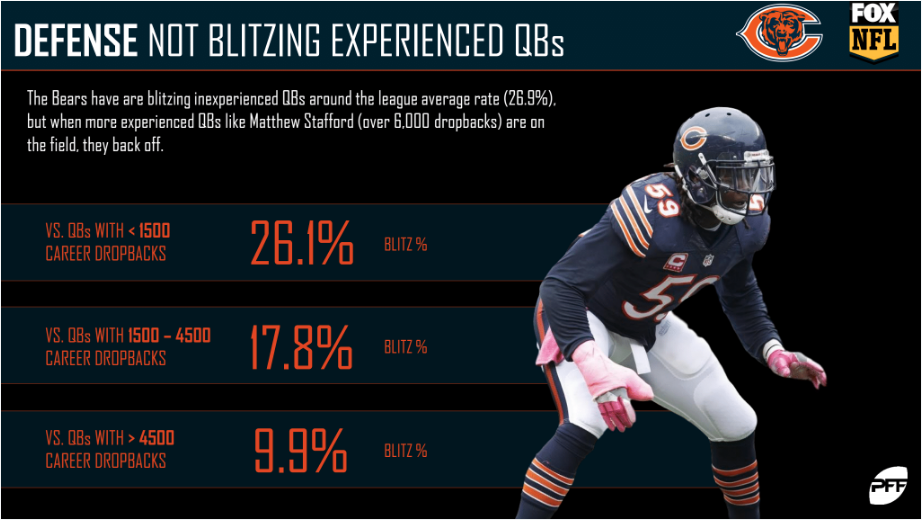 No fly zone deep over the middle for Bears D
Quarterbacks have a 0.0 passer rating when attempting passes targeted 20-plus yards downfield between the numbers against the Bears this season.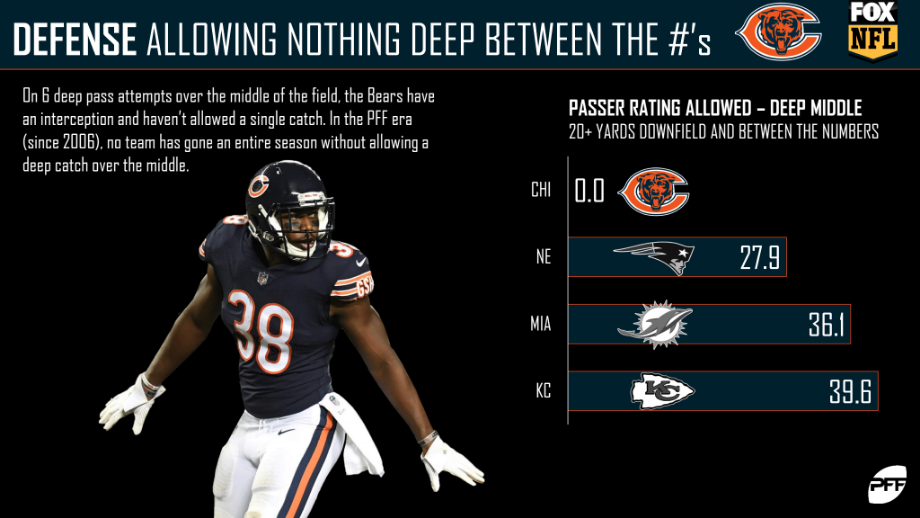 Stafford struggles against the blitz
When blitzed this season, Matthew Stafford has a passer rating of 78.0, 16 points below league average.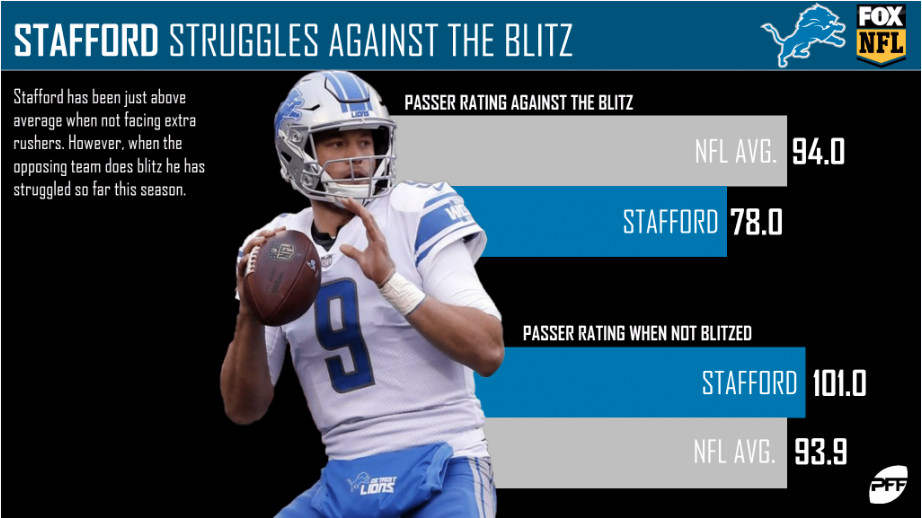 Who will fill in for Tate in the slot?
The loss of Golden Tate to the Eagles begs the question of which receiver will take on the missing slot production. Tate accounted for 63% of Lions slot targets this season.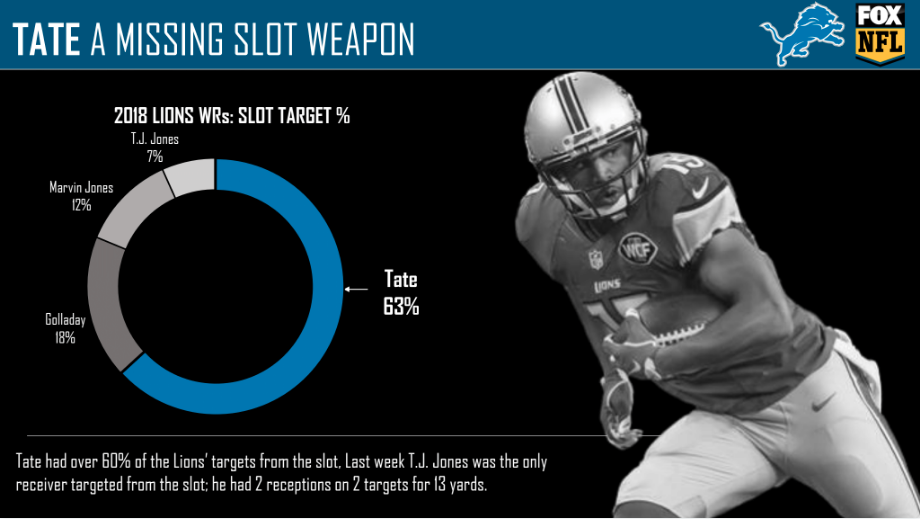 Harrison a great addition to defensive interior
Damon Harrison has a 93.1 run defense grade this season, tied for second-highest among interior defenders.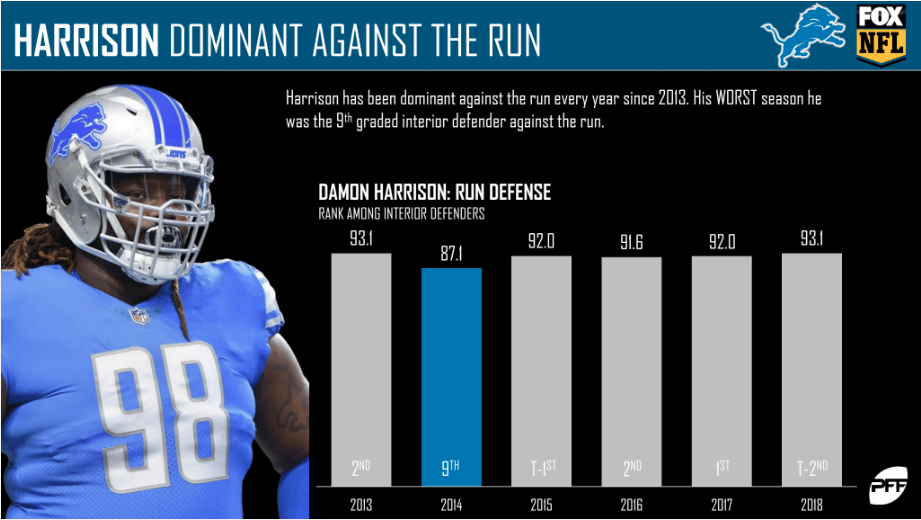 Hand looking like a draft steal
Fourth-round rookie interior defender Da'Shawn Hand has been making noise all season for the Lions defense. He leads all rookie interior defenders in pass rush grade and total pressures.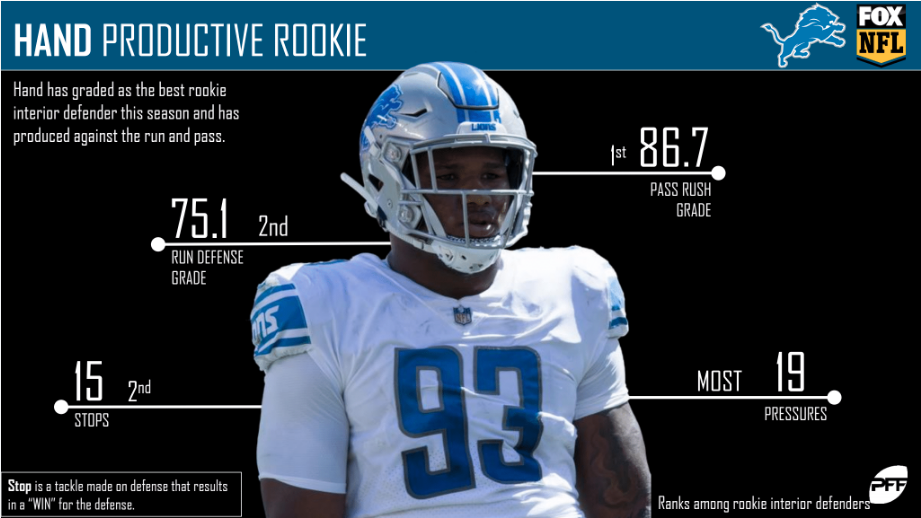 Key matchup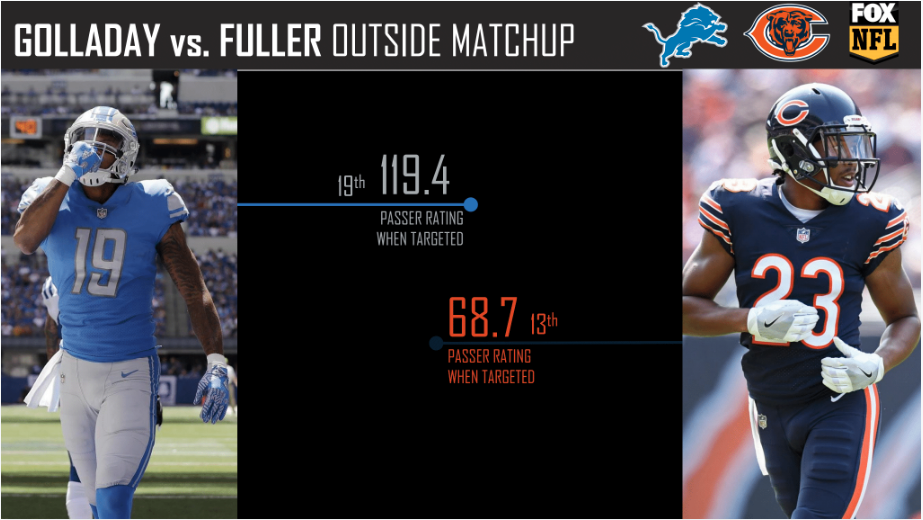 PFF Greenline has projections for the spread, moneyline and over/under of the Lions' matchup with the Bears. Get its picks here.