During the NFL season, our team of 300-plus staff spend around 20,000 man-hours grading and analyzing every play of the NFL season, from the kickoff in the Hall of Fame game to the final play of the Super Bowl.
Now that the 2018 season is officially in the books, we can now take a look back at the season through the eyes of each NFL team and using the grades and statistics that we have compiled, we and detail what went right, what went wrong and explain what that team has to look forward to.
Below is the 2018 season recap for the Minnesota Vikings.
OVERVIEW
Kirk Cousins proved not to be the answer as seemingly every position group outside of wide receiver took a step back for the Vikings. They finished 8-7-1 and missed the playoffs a year after playing in the NFC championship game.

What went right?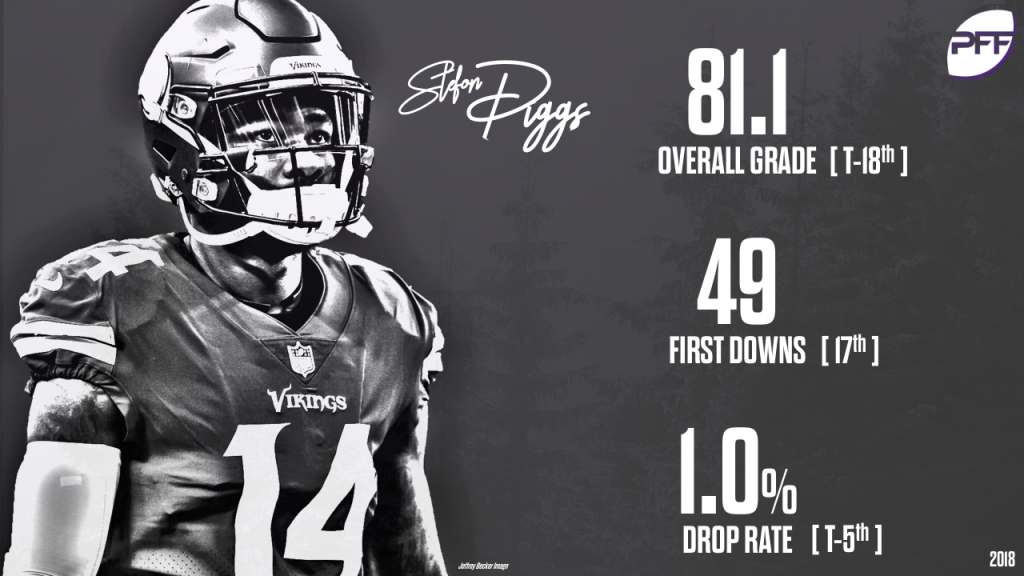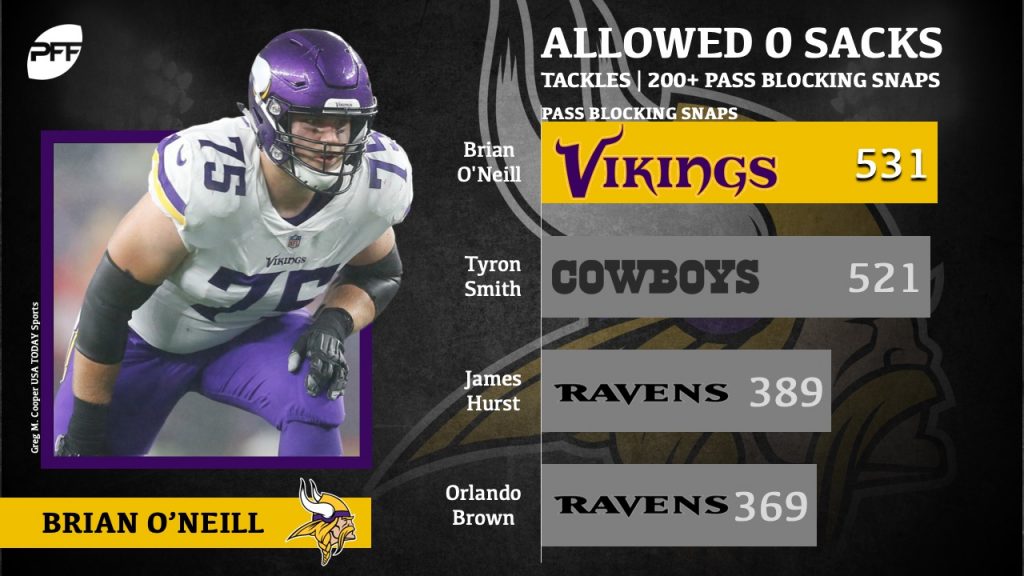 What went wrong?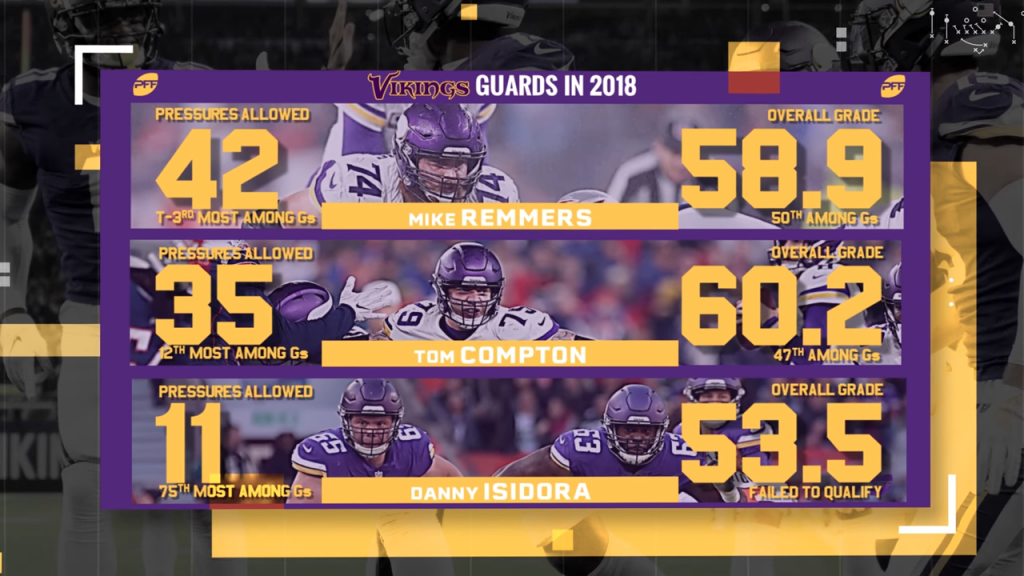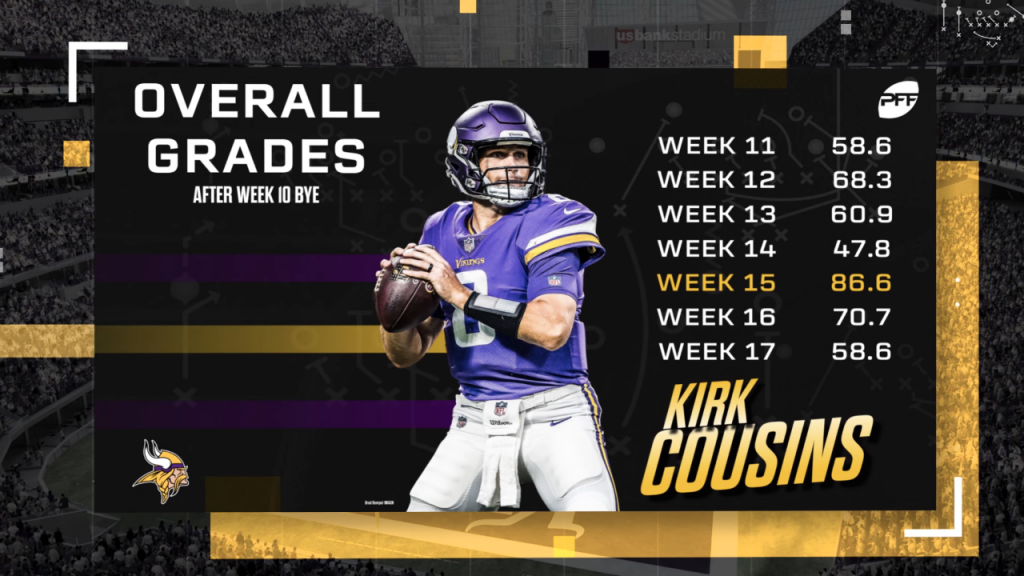 Highest Graded offensive player
WR Adam Thielen, 89.5
Thielen started the season like a house on fire with eight straight 100 yard games. He would only finish with one more the rest of the year but still racked up 1,373 receiving yards.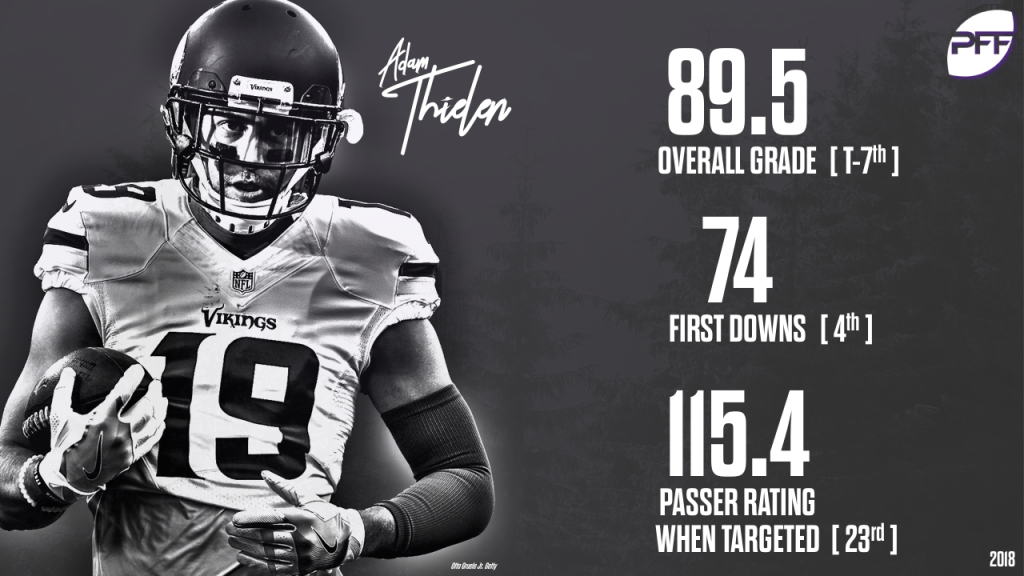 Highest graded defensive player
S Anthony Harris – 89.0
Harris was a revelation over the second half of the season. He notched three picks and two pass breakups compared to only seven catches in his coverage.
Breakout player/Secret Superstar
S Anthony Harris – 89.0
Safety Anthony Harris stepped into a starting role from Week 8 to the end of the season. His 89.0 overall grade led the Vikings defense and ranked third overall among safeties.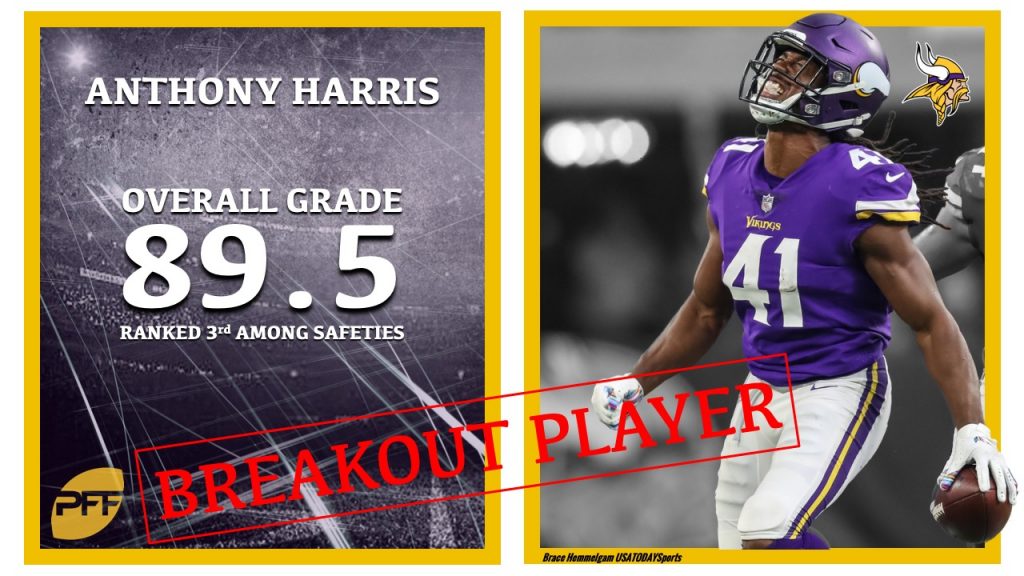 Key Rookie
RT Brian O'Neil – 63.0
Second-round right tackle Brian O'Neill was forced to play early and often for the Vikings lackluster offensive line. He allowed 31 total pressures but didn't allow a sack in 531 pass-block snaps.
In conclusion
The talent is still there, but the Vikings need a quick turnaround on the offensive line to get the most out of Kirk Cousins.