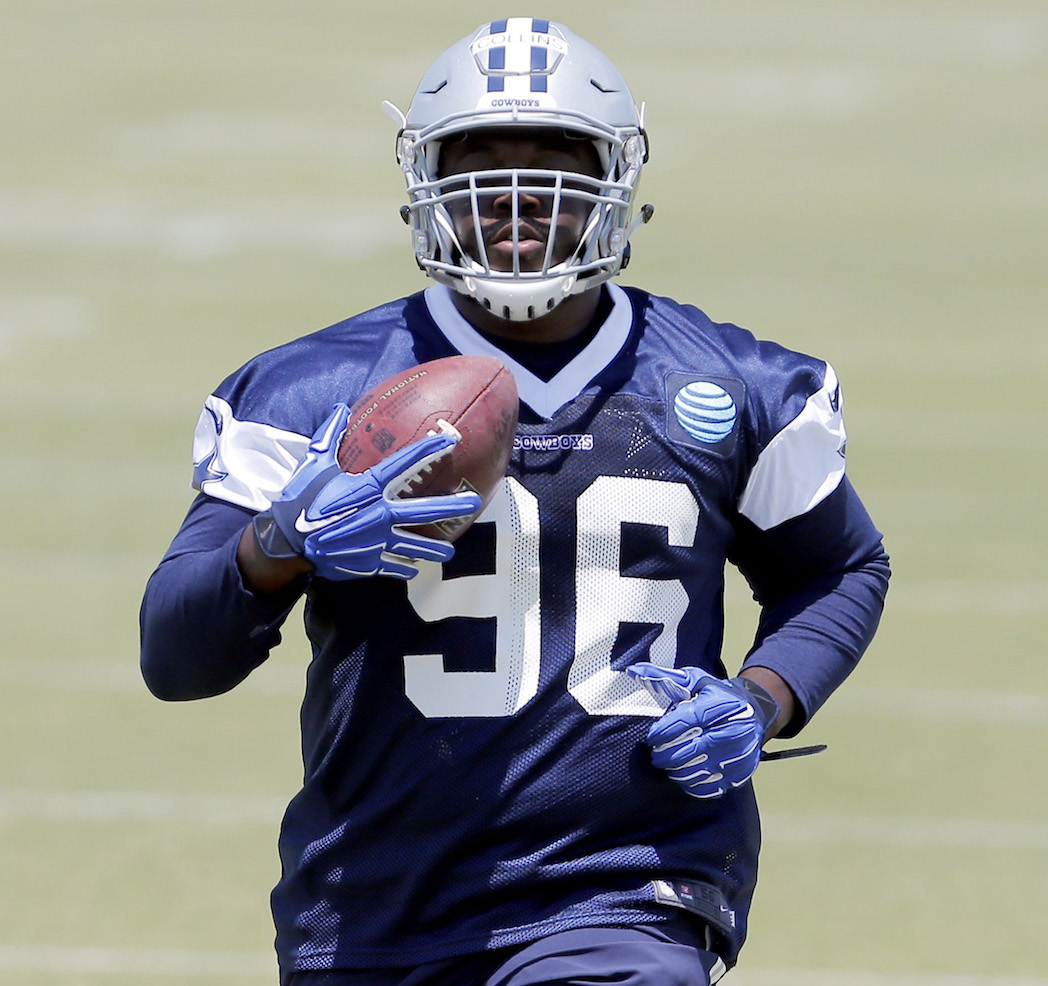 Dallas Cowboys defensive tackle Maliek Collins (96) runs a drill during the team's rookie camp at Happy Valley in Irving, Texas, on Saturday, May 7, 2016. (Brandon Wade/Fort Worth Star-Telegram/TNS via Getty Images)
In an interview with Drew Davison of the Star-Telegram, Dallas Cowboys defensive tackle Maliek Collins says he 'could have been more productive' in 2016. Collins has drawn praise from defensive coordinator Rod Marinelli, who said; "He did a good job during the season, in-season, and he's a heck of a practice football player. He practices, now. I think it means the world to him to be a good player".
Collins played just 5 preseason snaps in 2016 after foot surgery kept him out of his rookie training camp. He played his way into the starting lineup by Week 3, and finished the season with 662 total snaps, the most by any rookie interior defensive lineman.
Collins led all rookie defensive tackles in total pressures with 27 and ended the season with six sacks, tying him for the eighth most among the league's defensive tackles. His pass rush productivity (the PFF metric that measures pressure on per snap basis with weighting towards sacks) of 5.3 ranked fourth of 10 rookie defensive tackles with at least 145 pass defense snaps and his pass rush grade of 74.2 was the highest among all rookie defensive tackles.