The year is 2018, and Kansas City Chiefs' Tyreek Hill has assumed the role of the most dangerous receiving weapon in the NFL. Odell Beckham Jr. may have better highlights, Michael Thomas may have better stats, Antonio Brown may have been doing it longer and Julio Jones may be more physical, but none of them present the challenge that Hill does. The crux of the matter is this: A vast number of cornerbacks in the NFL physically cannot stay with him deep in man coverage. Brown or Thomas might be able to pants your run-of-the-mill, replacement-level cornerback on the intermediate level, but at least they can still feasibly run with them deep and make it challenging. A cornerback running a 4.60-second 40-yard dash cannot say the same thing with Tyreek Hill.
If you only watch the TV copy of games, you won't quite get what makes Hill so special. It's not solely that he gets separation on deep passes; it's the amount of separation he gets. No one, and I mean no one, clowns defensive backs quite like Hill. Take a look at some of these releases against press coverage that Hill has had so far – all on vertical routes.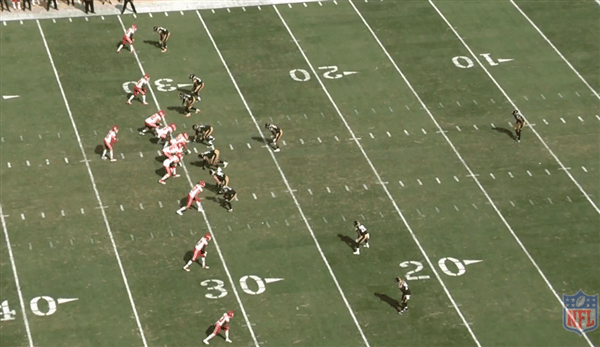 With no safety over the top, you've basically ceded a big play within a second of the snap with releases like the ones above. The Chargers recognized this in Week 1, so they refused to play a single snap in man coverage after playing it on 16.4 percent of their snaps a season ago. As you saw in the second clip, his ball skills and ability to attack the ball downfield add another layer to his downfield ability. There have been a lot of speedsters in recent NFL history who have been wholly unable to make contested catches. That's not Hill whatsoever.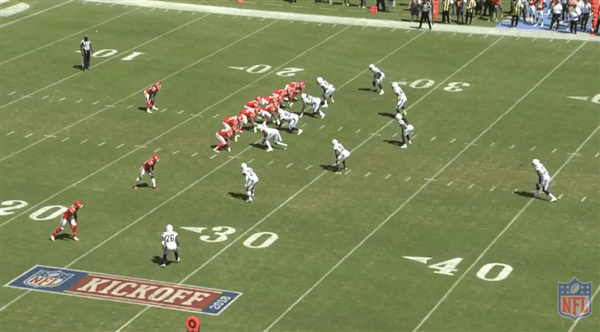 For the most part, our system rewards accurate downfield throws more so than underneath ones because of the margin for error. With Hill, the margin for error he's providing on some of these throws is so vast that it's difficult to credit Patrick Mahomes for throwing into windows that most college QBs could hit. Look at these deep windows he gives Mahomes at his release point.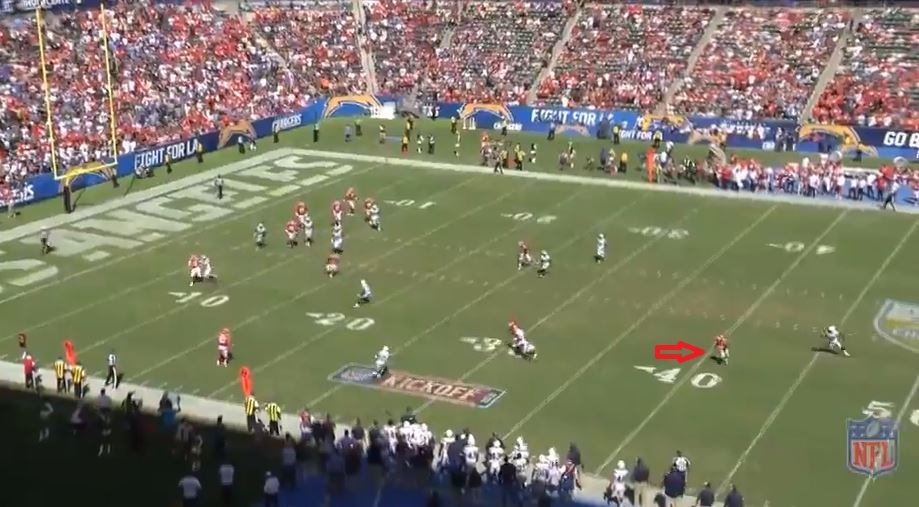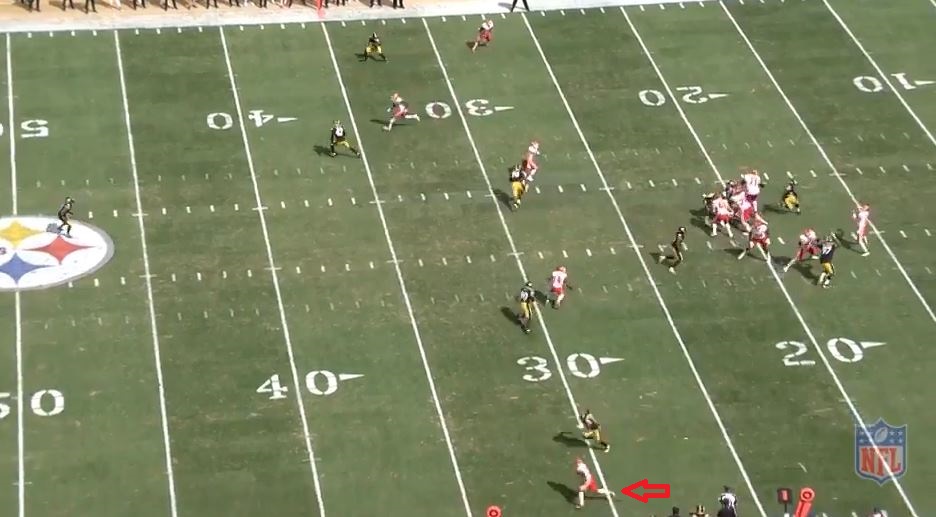 That last one is one of the most absurd releases I've ever seen on a go route. And the scary thing is that play only went 36 yards because the throw nearly stopped Hill in his tracks. For as good as his numbers look, they could be a whole lot better with a few more semi-accurate throws. He had Richard Sherman dead to rights this past week before Mahomes' underthrow forced Hill to throttle all the way down.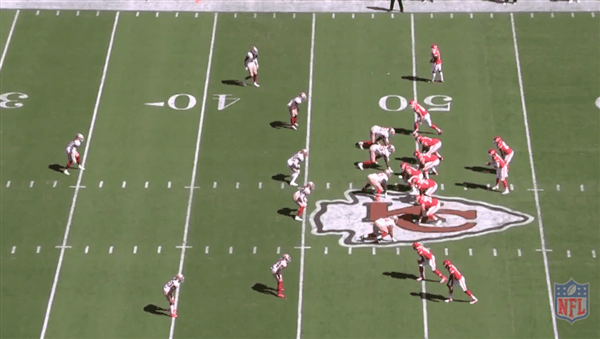 A Mahomes overthrow was the only thing standing between Hill and tying the NFL record for longest play from scrimmage against the Steelers and cornerback Cameron Sutton.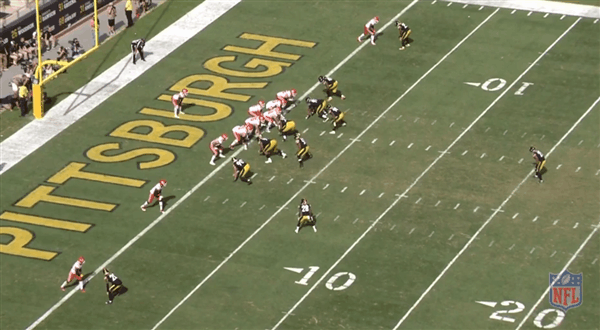 This play shows as well as any the dangers of expecting any old corner to stick with Hill. There's no one that plays faster than him in the NFL. Once a corner cedes ground, there's no way to make it back up. Sutton, who ran a 4.52-second 40-yard dash at the combine in 2017, continually gives up ground after the release, and all he can do is pray for an off-target throw.
Somehow, we've made it this far without even mentioning his dynamic ability after the catch. Heck, his very first catch of the season was a simple slant route that turned into a 58-yard touchdown after he smoked Chargers safety Jahleel Addae. He's had double-digit broken tackles after the catch each of his first two seasons and already has five through the first three games. Just putting the ball in his hands with space to work makes him a legitimate threat to take it to the house.
Hill may not be the perfect, complete receiver. He may not be deadly in the entire route tree. But no one demands to be game planned for more than the Chiefs wideout. If you're an opposing defensive coordinator and think your scheme will hold up on its own, it's not going to be a matter of if, but when.