The ageless wonder Tom Brady gets a lot of credit in New England — and deservedly so. But his right-hand man, Julian Edelman, often goes underappreciated around the NFL while he maintains an incredible streak of consistency.
In each of his past five seasons, Edelman has had a catch rate of 65% or higher – including four seasons higher than 70% –  and an overall 71% catch rate in that span. For reference, the average catch rate for a wide receiver since 2013 is 62.7%. Only Jarvis Landry and Golden Tate have seen more targets and have a higher catch rate than Edelman since 2013 — and Edelman missed the entirety of the 2017 campaign.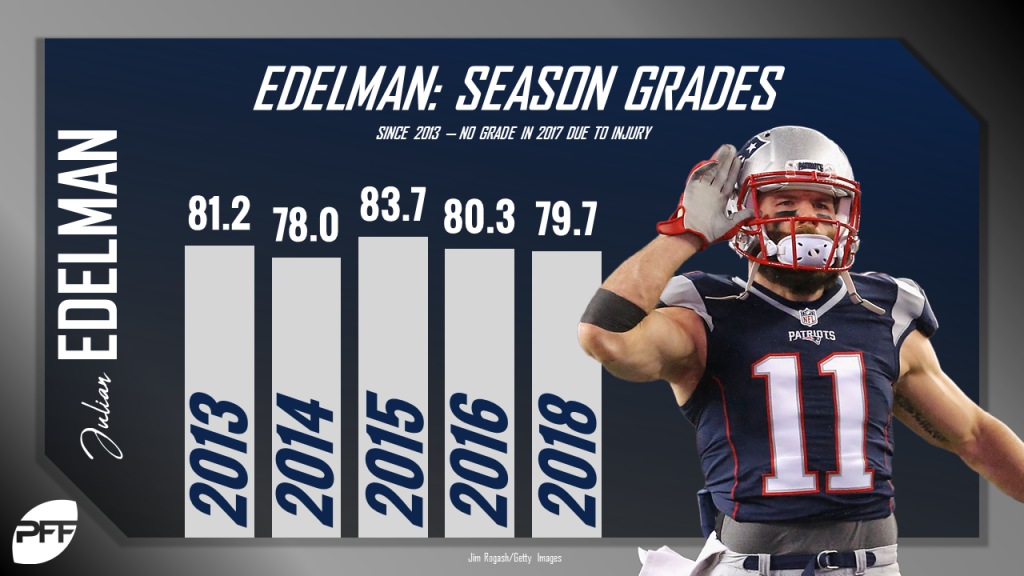 He's also notched a WR rating over 100.0 in four of his past five seasons while seeing more than 100 targets in each. It's clear that while Edelman certainly isn't the flashiest player, he gets the job done in more ways than one.
In 2018, Edelman excelled on short and intermediate throws over the middle just as he has throughout his career. Brady targeted him 60 times on throws of 20 yards or less over the middle, 11th-most among wide receivers. It comes as no surprise then, that Edelman was targeted the most on crossing routes. Including playoffs, only one other receiver, Michael Thomas, has been targeted more often than Edelman on those routes. 
Edelman generated a 110.5 passer rating on those crossing routes and his 435 yards from them were the most in the NFL, accounting for nearly 40% of his total yards on the season.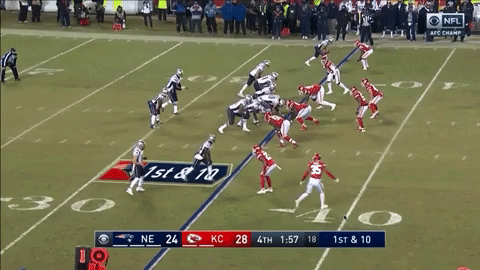 So while Patrick Mahomes launched frequent bombs all season to his the speedy Tyreek Hill, the Patriots relied on their tried-and-true strategy of working the middle of the field as they once did with Wes Welker. Edelman has filled that role and in turn, is one of the most lethal receivers in the game despite not being a downfield threat.
He has seen no fewer than five targets in a game this season, and he has led the Patriots in first down receptions each year since 2013 (excluding his missed 2017 season). This year, he's even matched a career-best with 12.2 yards per reception.
With grades of 81.2, 78.0, 83.7, 80.3 and now 79.7, Edelman has been the Patriots' quintessential receiver — someone who meshes with Tom Brady's quick throws and, obviously, someone who can work the middle of the field.
Perhaps, with the Super Bowl looming, Brady will once again rely on the proven Edelman to churn out first downs and help him on his way to yet another Lombardi Trophy.