During the NFL season, our team of 300-plus staff spend around 20,000 man-hours grading and analyzing every play of the NFL season, from the kickoff in the Hall of Fame game to the final play of the Super Bowl.
Now that the 2018 season is officially in the books, we can now take a look back at the season through the eyes of each NFL team and using the grades and statistics that we have compiled, we and detail what went right, what went wrong, and explain what that team has to look forward to.
Below is the 2018 season recap for the Houston Texans.
Overview
With a star-studded cast of defensive players and an offense on the brink of being a top-10 unit, the Houston Texans finished with an 11-5 record but were ousted from the playoffs in the wild-card round.
What went right?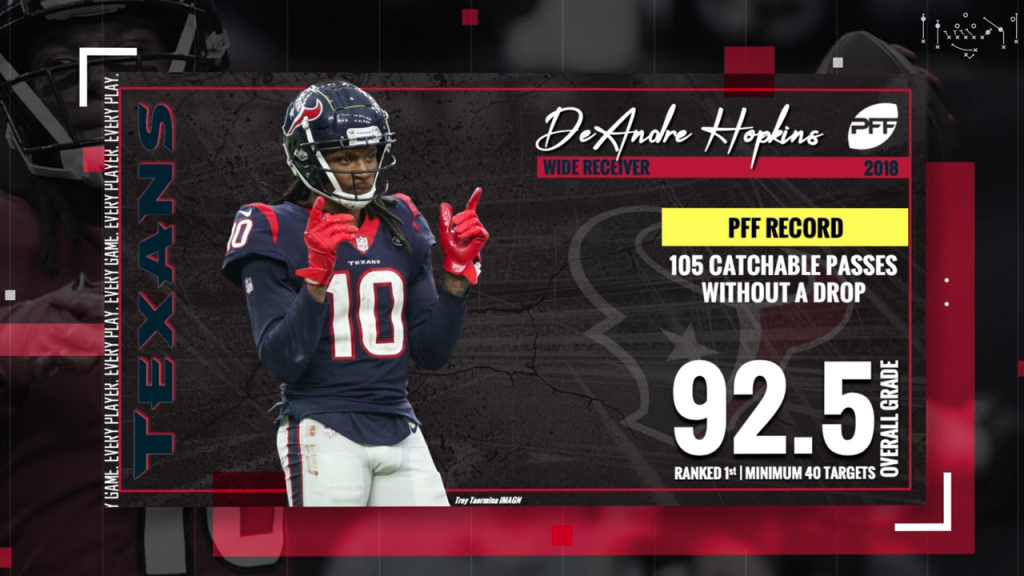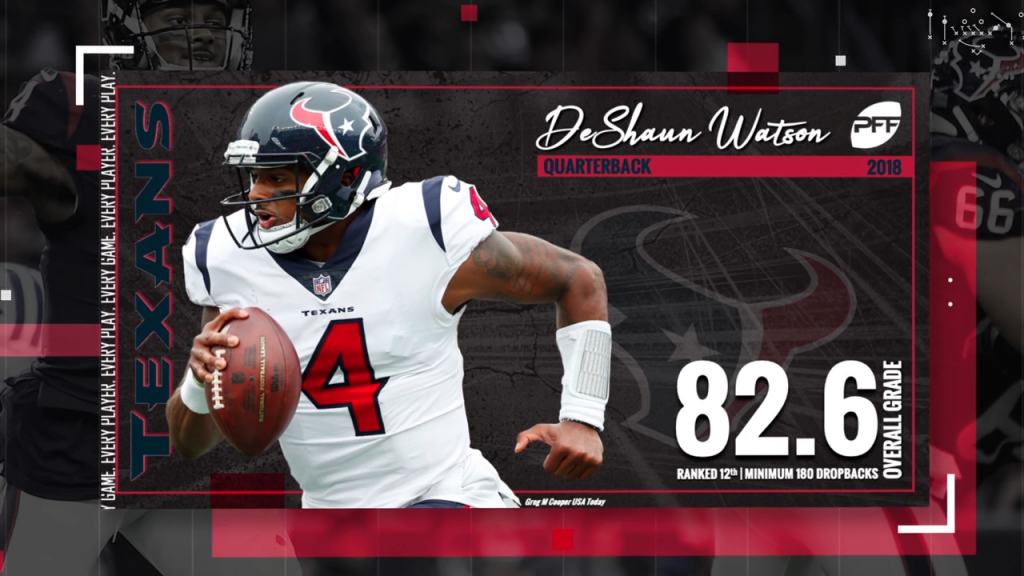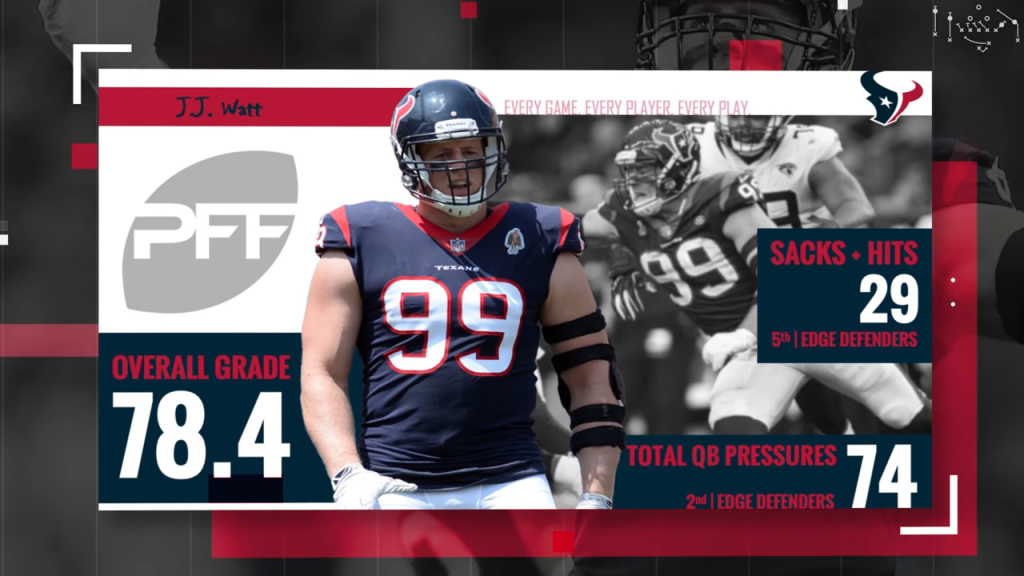 What went wrong?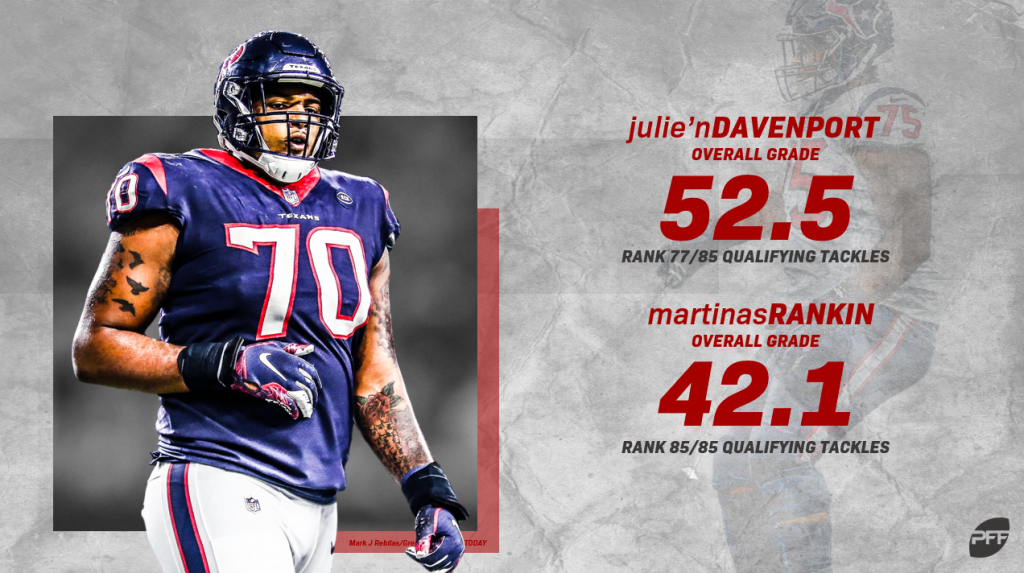 Highest-graded player on offense
Setting the record for most receptions without a drop is sure to bring home some accolades, and that's what Deandre Hopkins' record-setting season did. He was the Texans' highest-graded player, and he took home our awards for Best Receiver and Offensive Player of the Year in the process.
Highest-graded player on defense
Watt really returned to form and racked up a league-best 17 sacks among edge defenders en route to finishing the season as the Texans' highest-graded defensive player.
Key rookie
Keke Coutee hauled in 73.7% of his targeted passes to lead all rookie receivers in 2018, while his 7.5 yards after the catch per reception was third-best.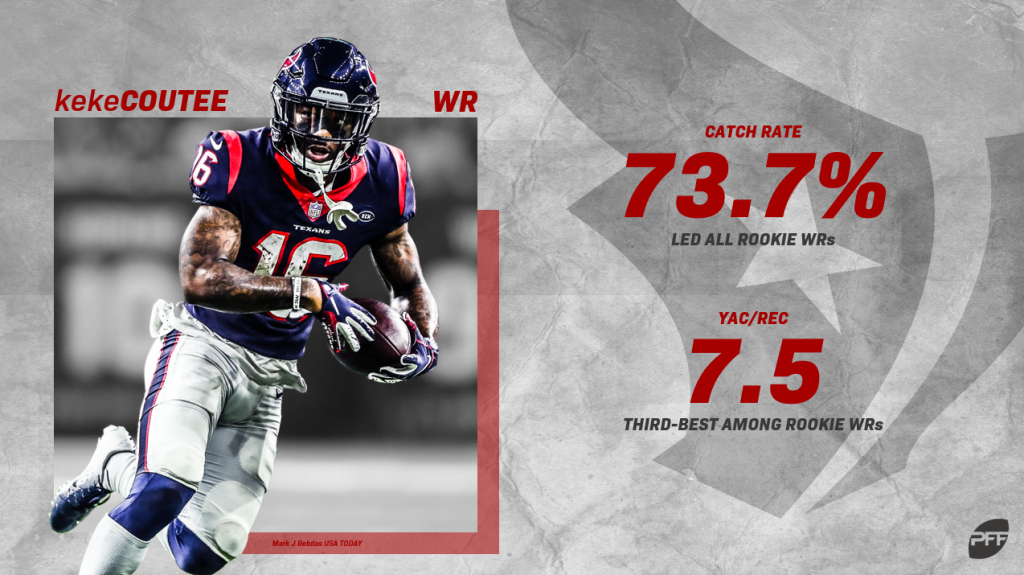 In conclusion
The Houston Texans will go as far as Deshaun Watson can take them in 2019 as they'll have their work cut out for them this offseason to retain a nucleus of stars from their talented defense.