As the Denver Broncos continue to revamp their offense for 2019, they drafted the uber-athletic tight end Noah Fant from Iowa with the 20th overall pick. Standing at 6'4" and weighing 249 pounds, Fant runs a 4.5 40-yard dash, which makes him a prospect with a ton of upside. With his athletic profile, Fant has the tools needed to do damage down the field when lined up as a tight end or slot receiver, something that the Broncos have desperately needed over the last few years.
Fant earned a receiving grade of 80.6 at Iowa last season, ranking 11th out of the 39 tight ends who saw at least 40 targets. Last year was the highest-graded season of his three-year college career, and he increased his grade by at least five points every year. At only 21 years old, Fant's continued progression is a good sign for the Broncos.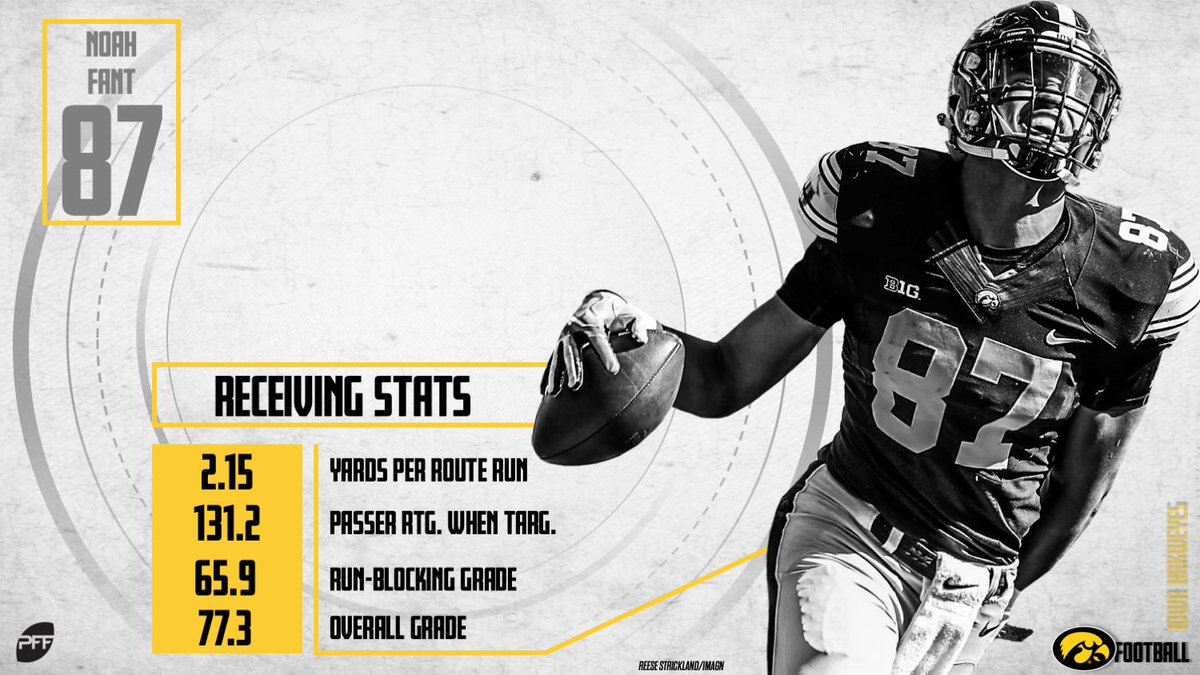 Fant was targeted 60 times last season, and he generated a passer rating of 131.2 on those targets that ranked fourth among tight ends. Showcasing his big-play ability, Fant caught seven touchdowns, which was tied for fifth-most among all tight ends, and he also gained 149 yards on throws that traveled at least 20 yards downfield, ranking 11th. With a big arm like Joe Flacco throwing to him, Fant should be able to make even more big plays in Denver.
As Fant transitions to the NFL, he will surely be asked to play in the slot as other top tight ends like Travis Kelce and George Kittle regularly do. In college last season, Fant played 331 snaps as an inline tight end and 139 snaps in the slot, so he's definitely not a stranger to lining up on the inside. In fact, Fant had the highest receiving grade (71.2) from the slot among tight ends in this draft class. He also gained an average of 2.67 yards per route run in the slot, ranking second among tight ends in the class.
Luckily for Fant, Flacco has a history of doing well when targeting the tight end position. Throughout his career, Flacco has a passing grade of 86.5 when targeting tight ends, as well as an adjusted completion percentage of 74.6% and an average of 7.2 yards per attempt, all of which are solid marks.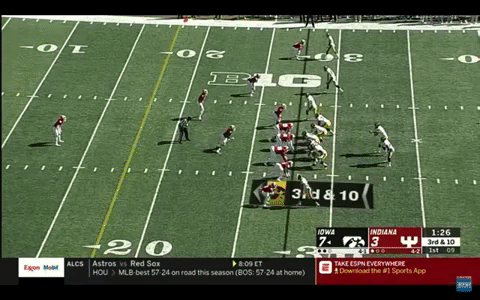 In an earlier article, I explained how Flacco would be a good fit with Emmanuel Sanders due to both of their success on the go route. The same is true for Flacco and Fant, as Fant did serious damage when targeted on go routes over the past two years, catching 9-of-23 go-route targets for 278 yards and four touchdowns.
After 11 seasons in the NFL, Flacco still loves the go route as much as any other quarterback. Last season, Flacco went 19-55 for 400 yards, six touchdowns, and just one interception on go routes, making him a perfect pair for Noah Fant, who has more than enough explosiveness to get open downfield. As stated in our article on draft grades for all 32 teams, Fant is a "freakish athlete that can be a mismatch for defenses when asked to run in a straight line."
Fant has all the physical tools needed to play the position well, and with a premier outside threat in Emmanuel Sanders alongside him and an explosive back in Phillip Lindsay behind him, Fant also has guys who can help free up his game.
And last but not least, Fant's new offensive coordinator, Rich Scangarello, spent the last couple seasons as the quarterbacks coach in San Francisco under Kyle Shanahan, assisting in an offense that was responsible for George Kittle's monstrous breakout year. If Scangarello can bring those same concepts that helped catapult Kittle to the top last season, the ceiling is miles high for Noah Fant in Denver.