Outlier.
Look up its definition and you'll get some variation of this: A statistical observation that is quite different from the others.
Based on traditional NFL quarterbacks statistics, Atlanta Falcons QB Matt Ryan's 2016 season was somewhat of an outlier. While he has been one of the better and more consistent quarterbacks since entering the league in 2008 and only twice in 10 seasons not been in the top eight in terms of PFF Grade, Ryan's 2016 season was a career year in every sense of the word.  He had his career best in several box-score statistics, including completion percentage, yards, touchdowns, interceptions (fewest), yards per attempt and passer rating while capturing an MVP and almost a Super Bowl.

2017 was a different story. As his 2017 went back to mirroring his career averages.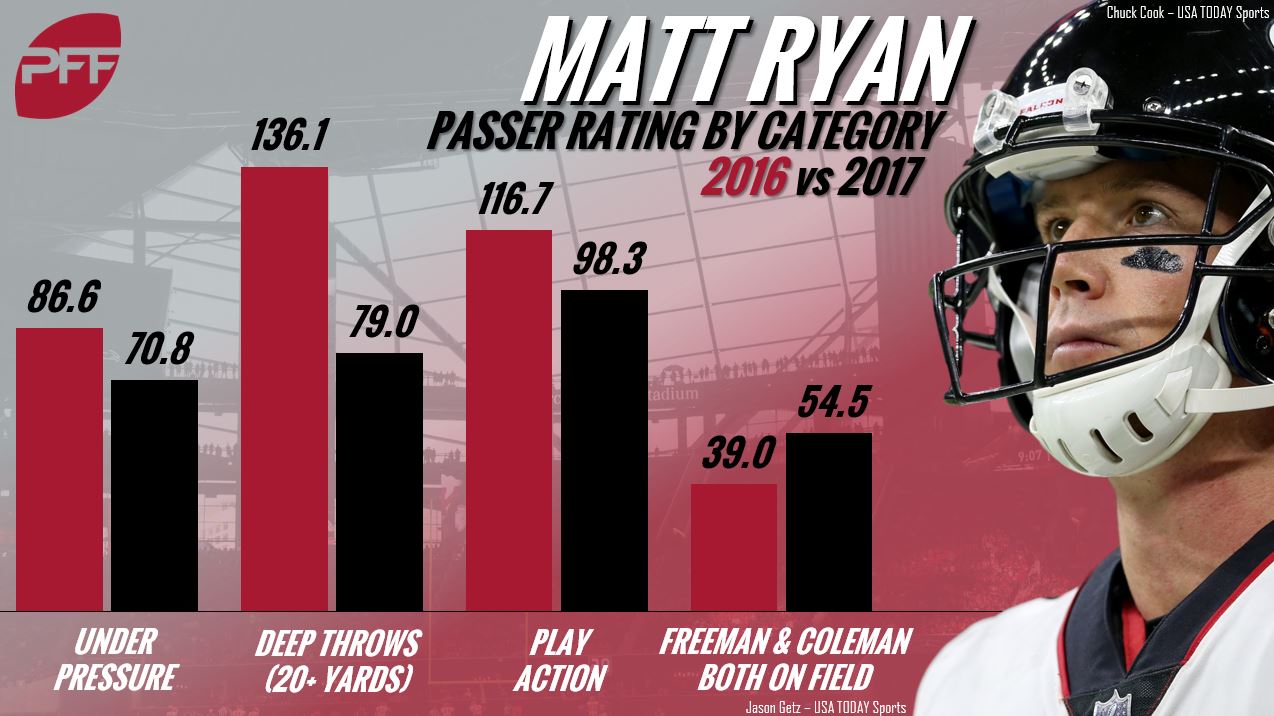 This is where the PFF story is different from the traditional quarterback statistics. Ryan has been our second-highest graded quarterback each of the past two seasons, albeit by two very different paths.
Subscribe to PFF Edge to continue reading
Already have a subscription? Sign In