Welcome to the Plays of the Week for Week 20 of the 2018 season. Like every week, our team of analysts has dissected and graded every snap of every game to bring you the most detailed and valid analysis you can find anywhere. Below are the plays that earned our highest grades this week – who do you think produced the best play of the Conference Championships?
If you want to see how these players graded in the second week of the playoffs, check out all of our regular season advanced statistics and information with PFF Elite and Premium Stats 2.0.


Cameron Jordan going up against a tight end is rarely going to end well for the offense, and despite Jared Goff's best efforts to escape here, Jordan made sure to come up with the sack.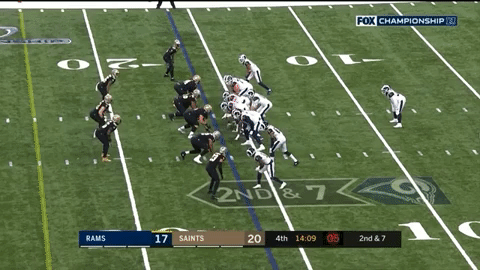 Gronk hasn't been the Gronk of old this season, but with the Patriots needing a big play, Tom Brady put the ball up in his direction, and the star tight end made sure to come down with it.

After arriving at the Rams via trade during the season, Dante Fowler came up with one of the plays of the game here. Spinning outside right tackle Ryan Ramczyk, he made enough contact with Drew Brees to force the pass to float, allowing the interception downfield.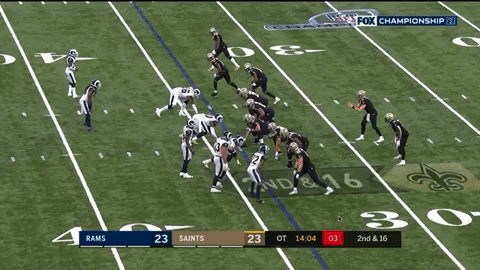 Lost in all the controversy yesterday was the fact that Rams quarterback Jared Goff delivered some perfect throws to get the Rams back on track. Down 10 with under a minute left in the first half, this throw to Brandin Cooks was right on the money.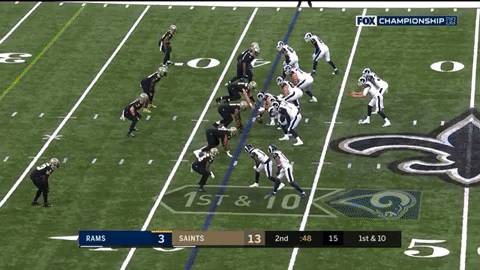 The Chiefs needed a big play to provide a spark in the second quarter, and that's exactly what Patrick Mahomes and Tyreek Hill provided here. The ball traveled 50 yards from the point of the pass, and it's incredible how effortless Mahomes makes these throws look.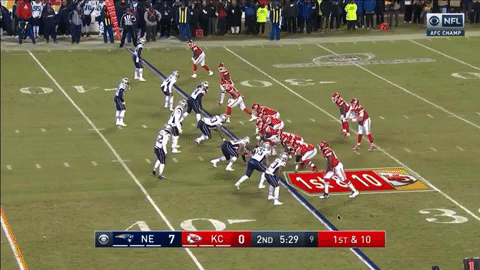 The Chiefs didn't bite on the play fake here, which allowed Reggie Ragland to capitalize on a poor throw by Tom Brady and come up with the key turnover.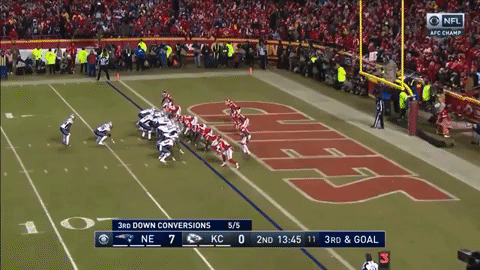 Ndamukong Suh has really stepped up his play in the playoffs, and was around the left guard almost instantly here, bringing down Drew Brees for the sack.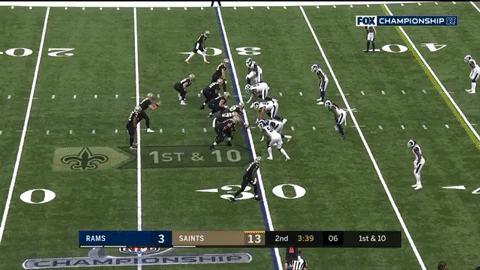 Kyle Van Noy almost put the game out of reach in the first half with this play, swatting the ball out of Patrick Mahomes' hand for the forced fumble. If the Chiefs hadn't recovered, they could have been 17 or 21-0 down at the half.

This was a really tough catch by Chris Hogan, with cornerback Steven Nelson draped over him. He got hold of the ball with one hand, and then was able to secure the ball enough for the catch… just.