During the NFL season, our team of 300-plus staff spend around 20,000 man-hours grading and analyzing every play of the NFL season, from the kickoff in the Hall of Fame game to the final play of the Super Bowl.
Now that the 2018 season is officially in the books, we can now take a look back at the season through the eyes of each NFL team and using the grades and statistics that we have compiled, we and detail what went right, what went wrong and explain what that team has to look forward to.
Below is the 2018 season recap for the Cincinnati Bengals.
Overview
The Cincinnati Bengals stumbled to a 6-10 record in 2018, limping their way to the finish line after losing three star players on offense, including perennial All-Pro wide receiver A.J. Green.

What went right?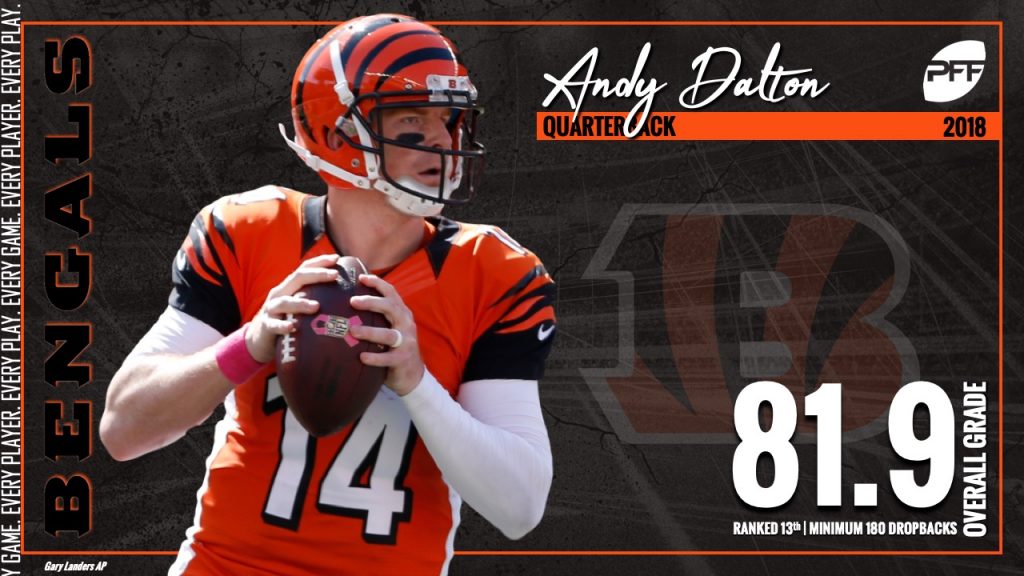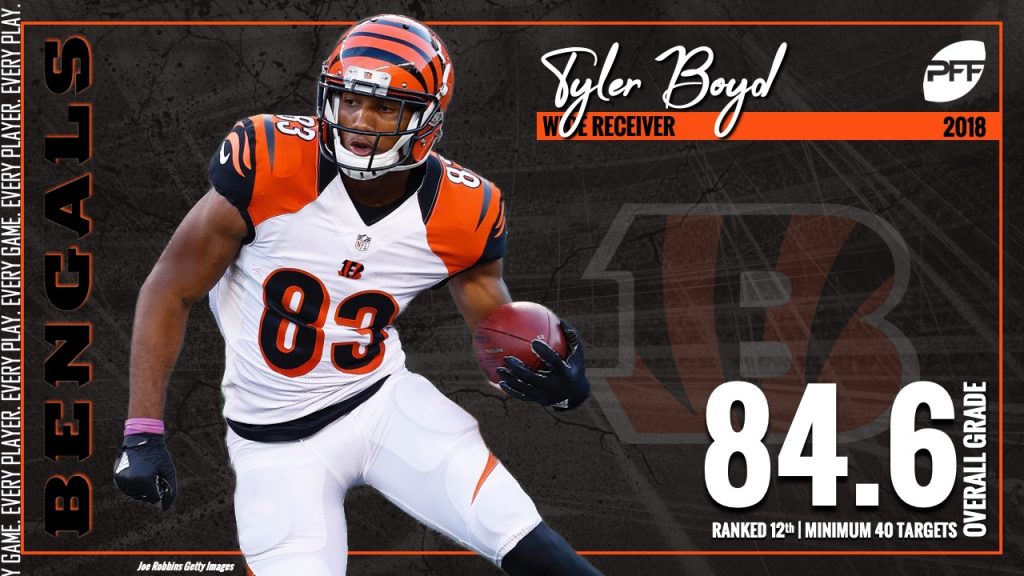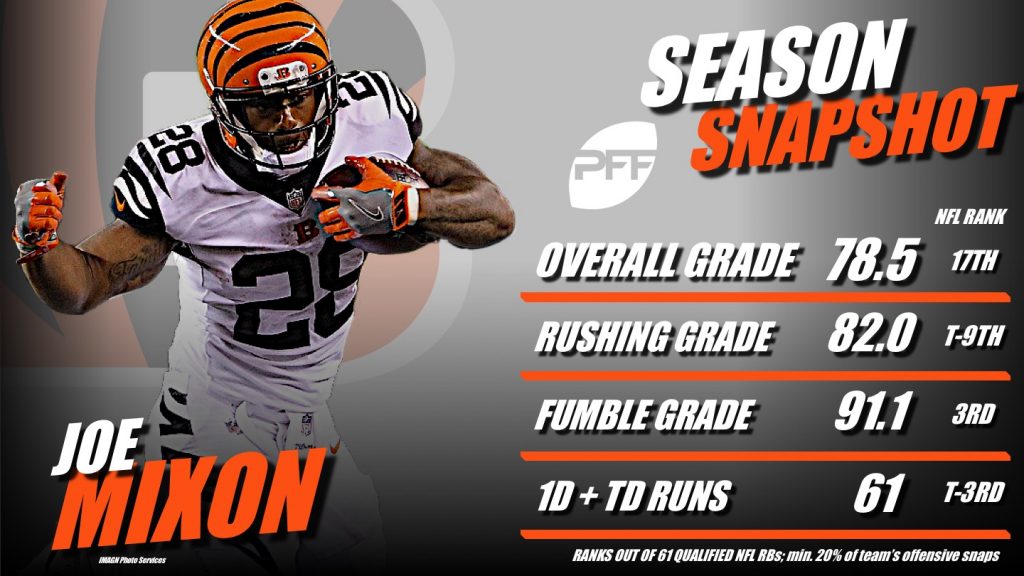 What went wrong?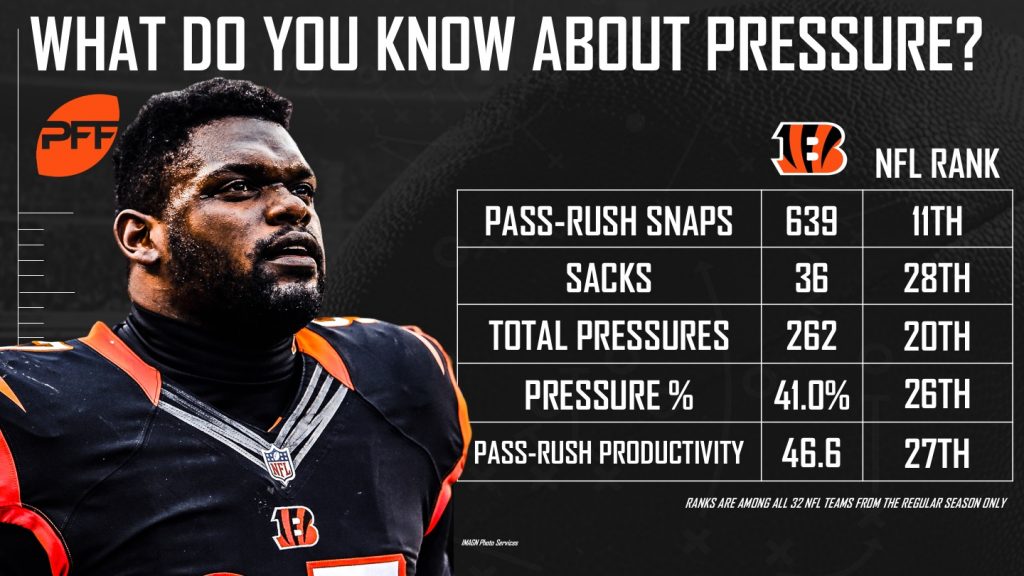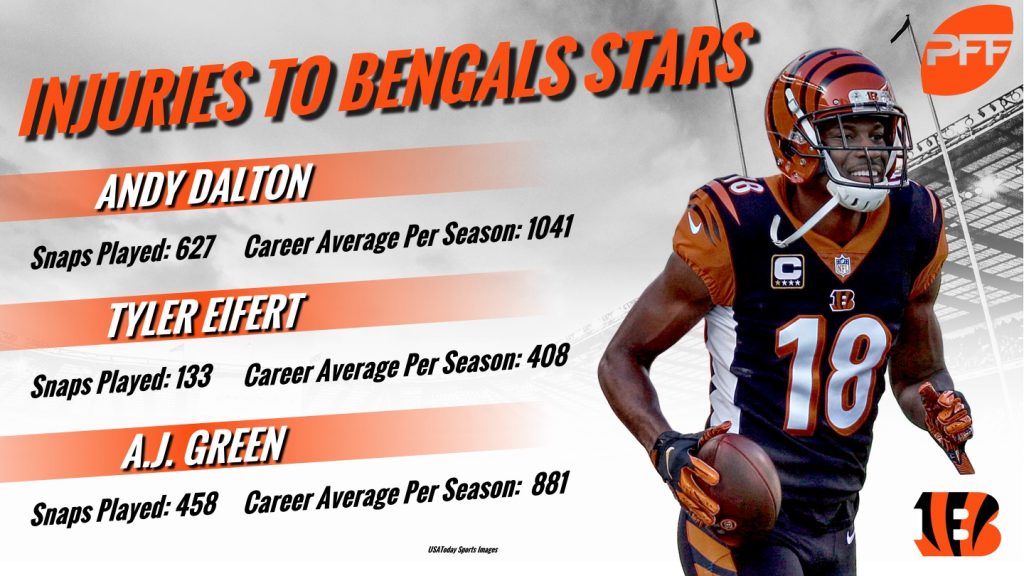 Highest-graded player on offense
WR A.J. Green, 85.2
Green was slowed to just nine games but still saw 77 targets and recorded 2.39 yards per route run, tying with Mike Evans for the eighth-best mark among receivers.
Highest-graded player on defense
DI Geno Atkins, 83.5
Atkins was still as dominant as ever as a pass rusher. His 64 total quarterback pressures ranked fourth among all interior defensive linemen.
Breakout player/secret superstar
Tyler Boyd broke out in a big way in his third NFL season, earning an overall grade of 84.6 after failing to grade out higher than 65.1 in his first two seasons. He finished as the 12th highest-graded receiver and was sixth in passer rating when targeted (127.8), giving the Bengals a legitimate receiving threat across from A.J. Green.
Key rookie
Second-round safety Jessie Bates was able to break up four passes and intercepted three of them, good for a 59.9 passer rating when targeted (9th among qualifying safeties). His overall grade of 79.9 is the 12th highest among safeties this season and third among rookie safeties.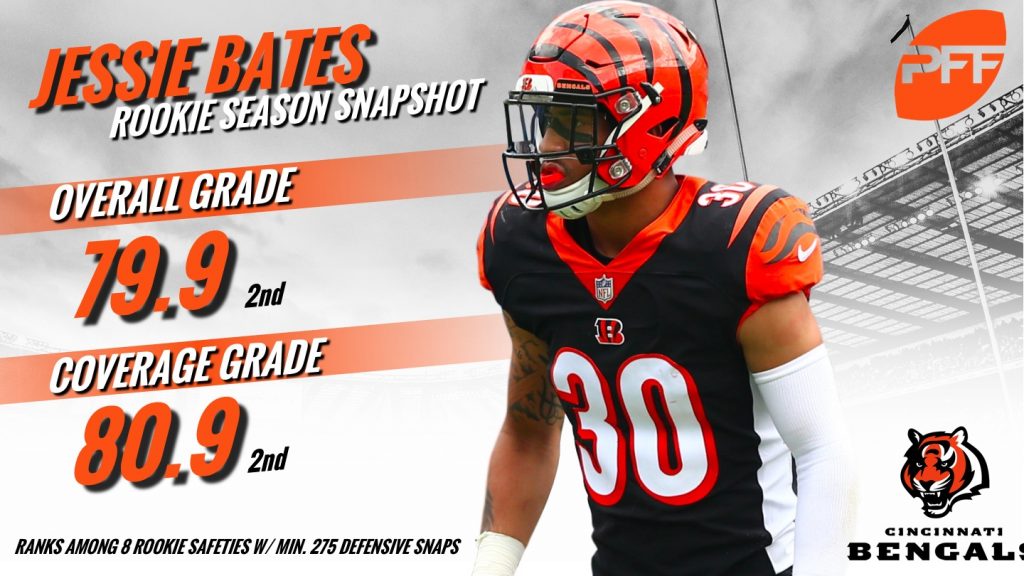 In conclusion
After a blistering start, the loss of quarterback Andy Dalton and the poor play of Jeff Driskel in his absence was too much to overcome. That, coupled with a defense that became the first team in the Super Bowl era to allow at least 500 yards in three straight games meant led the team to their third consecutive losing season.