During the NFL season, our team of 300-plus staff spend around 20,000 man-hours grading and analyzing every play of the NFL season, from the kickoff in the Hall of Fame game to the final play of the Super Bowl.
Now that the 2018 season is officially in the books, we can now take a look back at the season through the eyes of each NFL team and using the grades and statistics that we have compiled, we and detail what went right, what went wrong and explain what that team has to look forward to.
Below is the 2018 season recap for the Buffalo Bills.
Overview
After their first playoff appearance this millennium, the Bills took a step back offensively and finished the 2018 season with a 6-10 record.

What went right?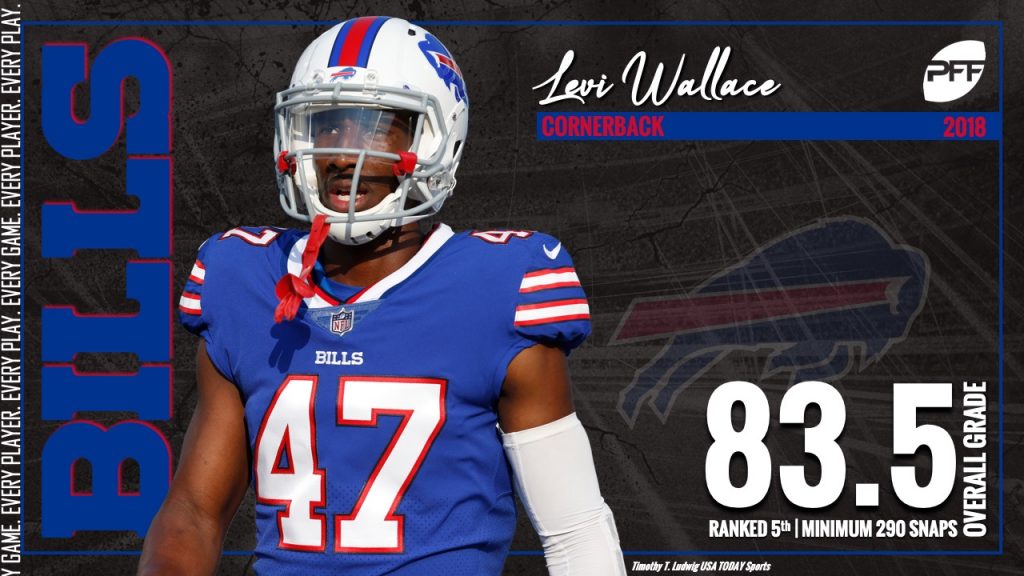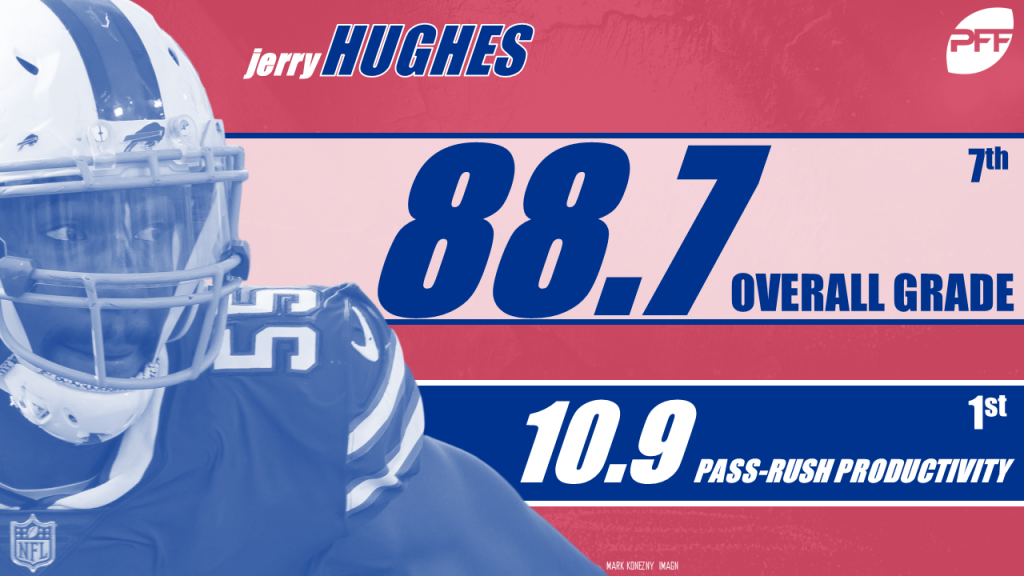 What went wrong?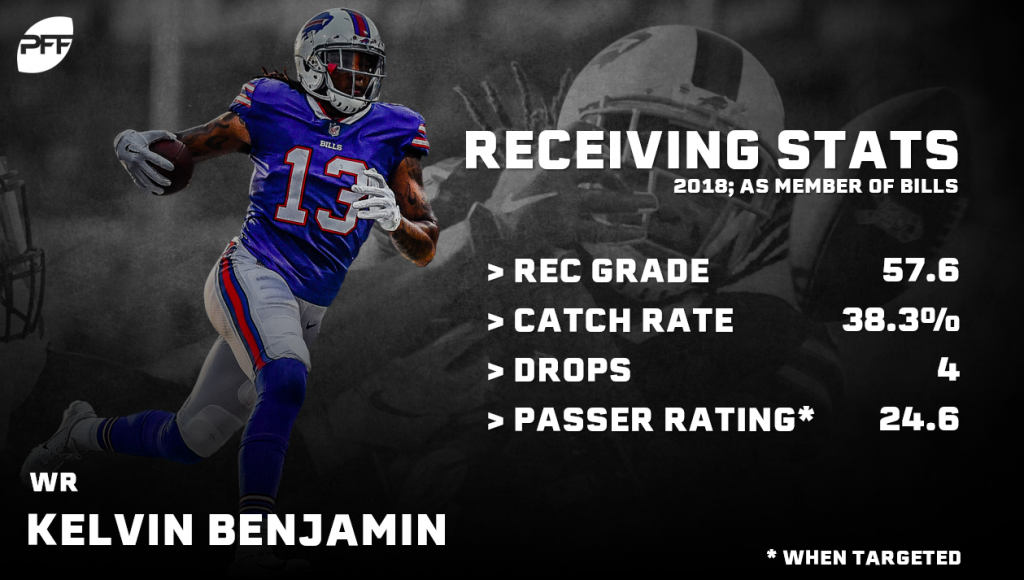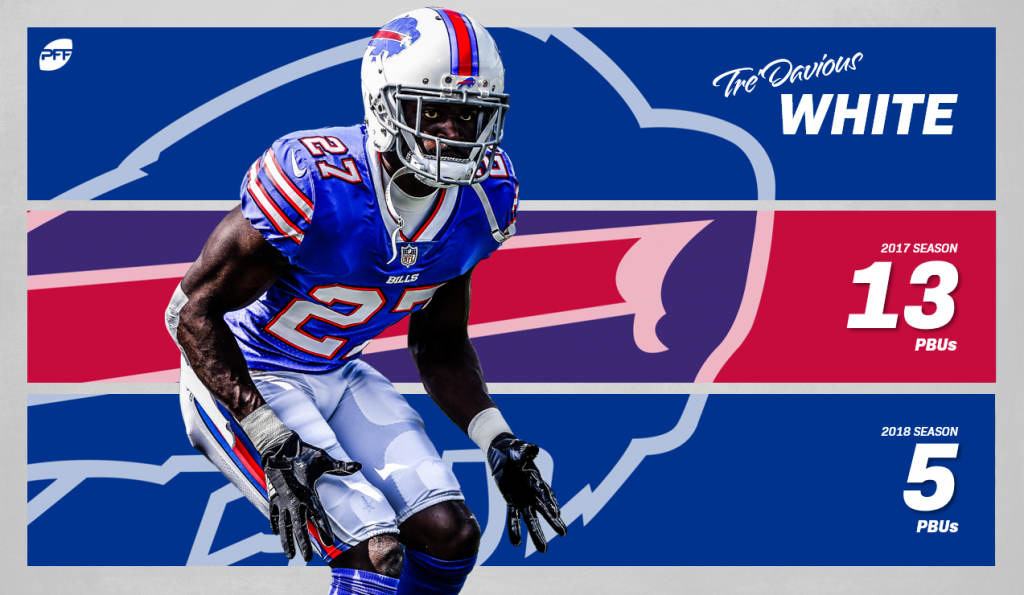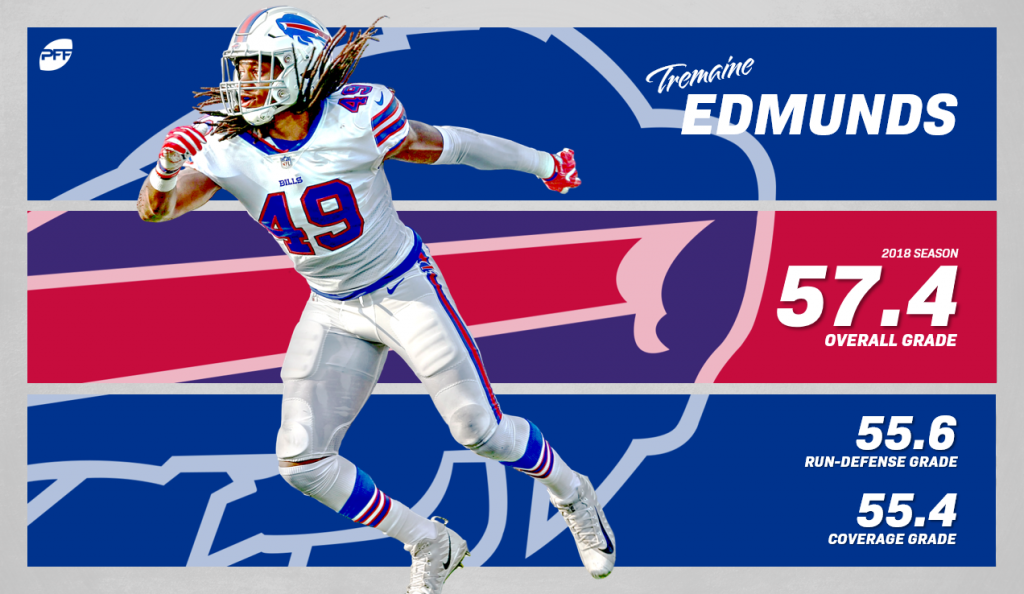 Highest Graded offensive player
WR Robert Foster – 72.1
After hauling in only two catches on seven targets the first nine weeks of the season, Foster brought in 25 of 37 from Week 10 on. He had three 100-yard games down the stretch and established himself as their most reliable threat.
Highest graded defensive player
Edge Jerry Hughes – 88.7
Hughes took over games at times this past season. He racked up 13 pressures against the Vikings, nine against the Texans, and eight against the Jaguars.
Breakout player/Secret Superstar
S Micah Hyde – 84.0
It's time to start talking about Hyde as one of the best safeties in the NFL. He's now earned coverage grades of 90.4 and 88.4 in his two seasons with the Bills.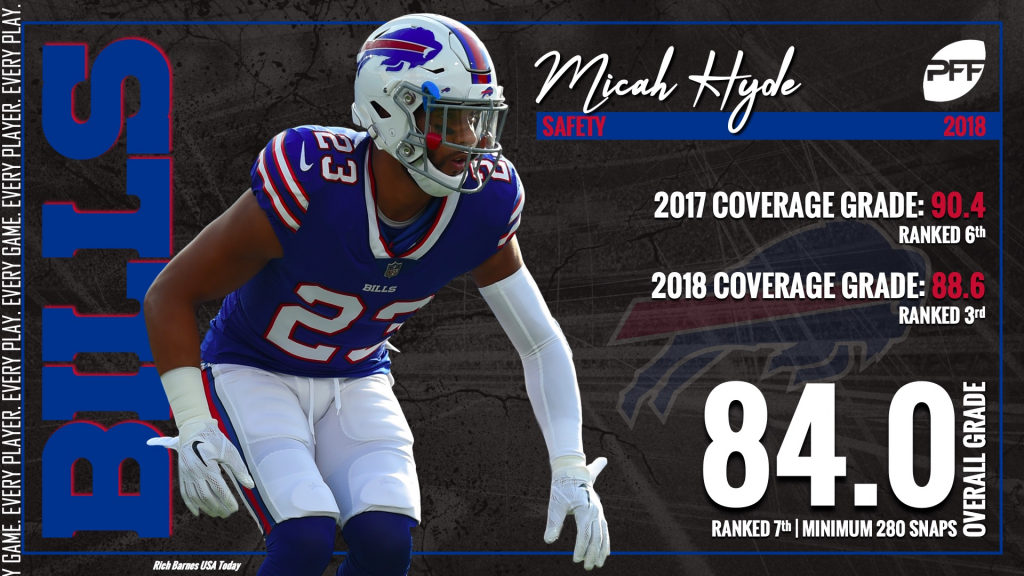 Key Rookie
CB Levi Wallace – 83.5
Wallace didn't even take a snap until week 10. After that though, he allowed only 10 catches on 19 targets and one touchdown on 416 snaps. 
In conclusion
If the Bills can add some talent offensively and have Josh Allen take the second-year leap, they'll be back in the playoff conversation.