During the NFL season, our team of 300-plus staff spend around 20,000 man-hours grading and analyzing every play of the NFL season, from the kickoff in the Hall of Fame game to the final play of the Super Bowl.
Now that the 2018 season is officially in the books, we can now take a look back at the season through the eyes of each NFL team and using the grades and statistics that we have compiled, we and detail what went right, what went wrong and explain what that team has to look forward to.
Below is the 2018 season recap for the Atlanta Falcons.
Overview
Coming into the year with Super Bowl aspirations, it was a disappointing 7-9 season for the Atlanta Falcons who battled injuries early on while their defense took a step back from 2017.

What went right?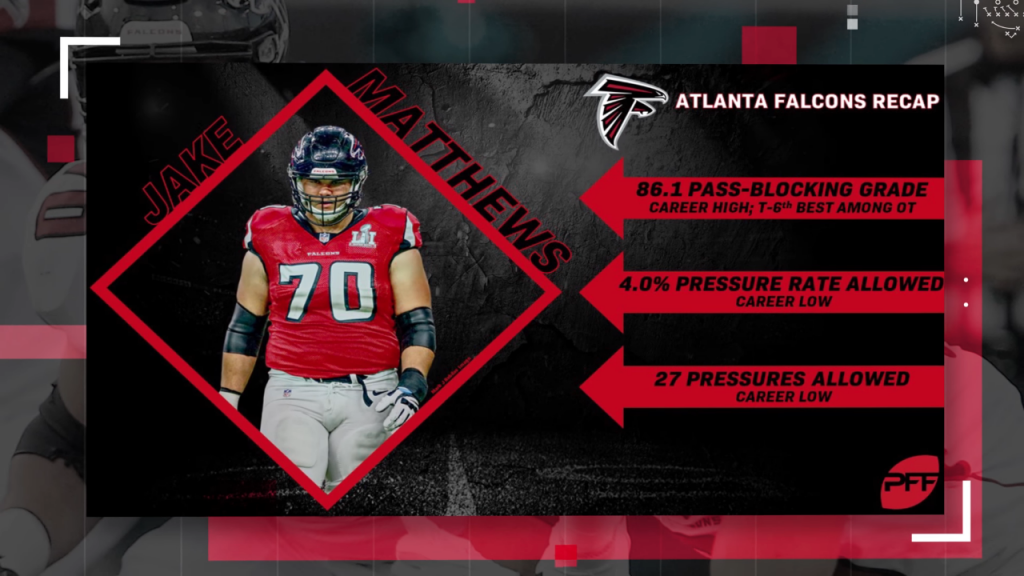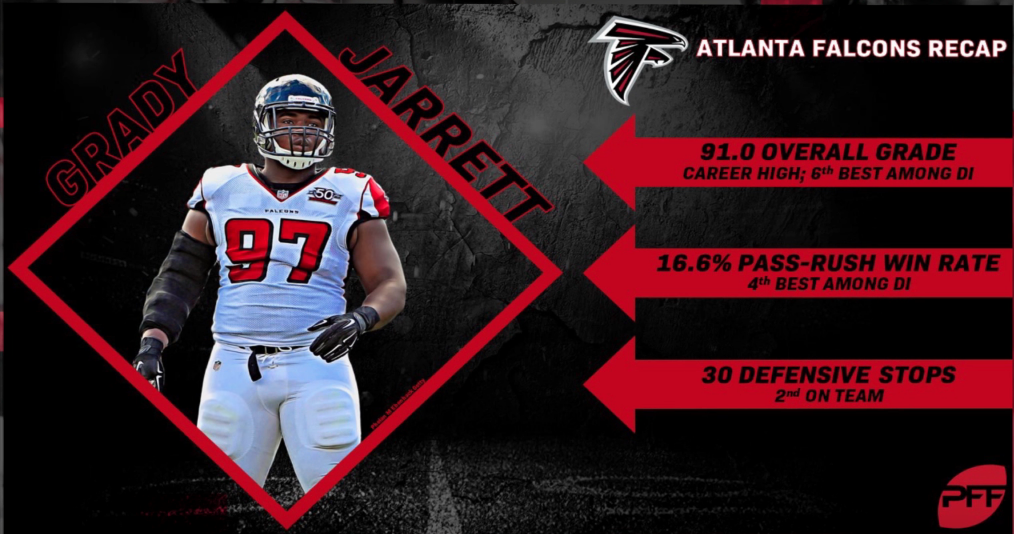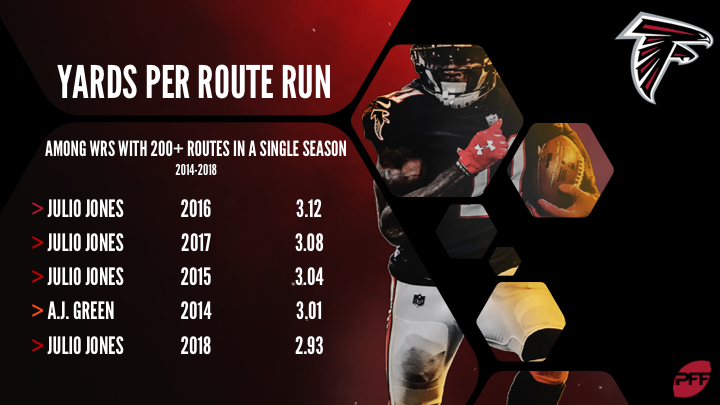 What went wrong?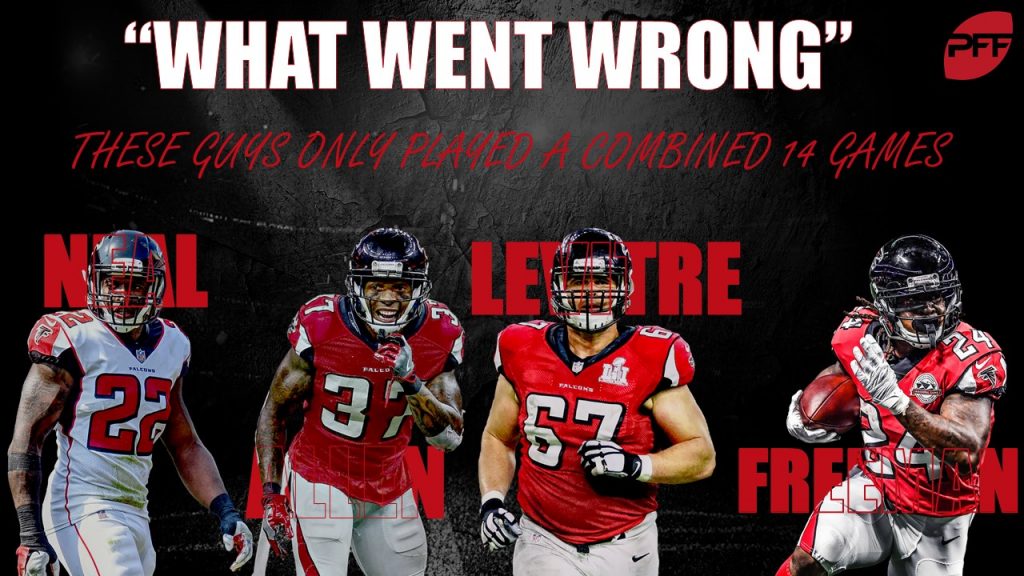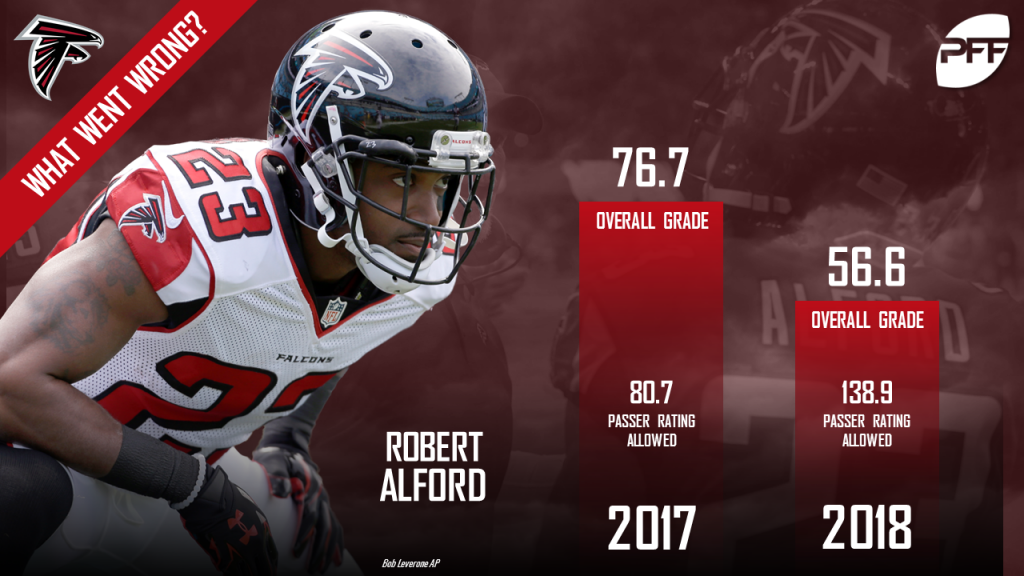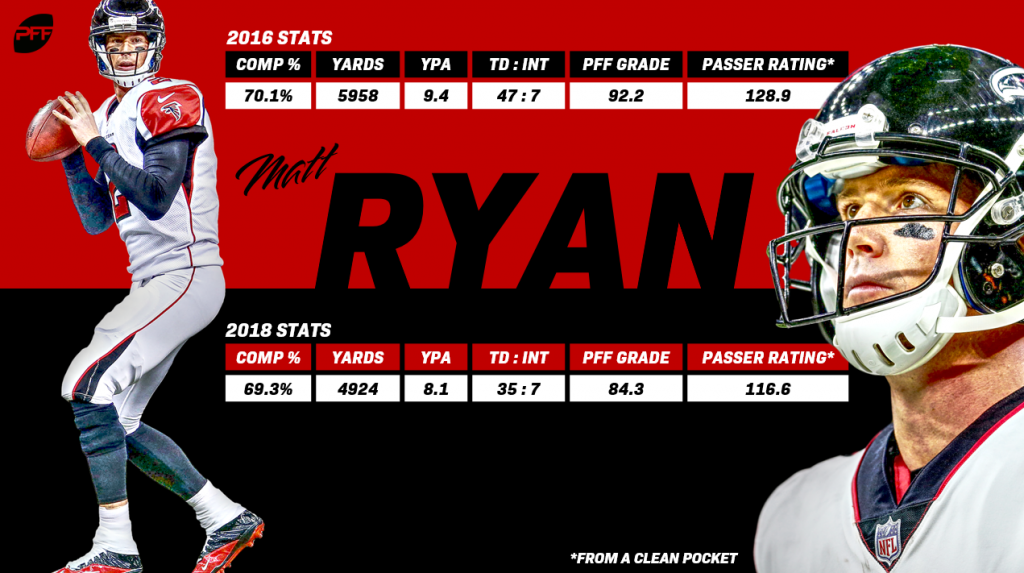 Highest-graded player on offense
Julio Jones, 90.9
Julio Jones was the highest-graded player at 90.9 overall, good for third among NFL receivers. He led the league with 1,677 yards while converting 79 first downs, good for second in the league.
Highest-graded player on Defense
Grady Jarrett, 91.0
Jarrett's 91.0 overall grade paced the defense, and he hits free agency with his stock at an all-time high. He set career-highs in pressures 53 and pass-rush grade at 86.7.
Breakout Player/Secret Superstar
Damontae Kazee stepped in for the Falcons' injured safety tandem and played the second-most snaps on defense with 991. He had the second-highest grade on the defense at 77.9 while leading the NFL in interceptions with seven.
Key Rookie
First-round pick Calvin Ridley lived up to his hype with 821 receiving yards and 10 touchdowns, both highs among rookie pass-catchers. His eight dropped passes kept his receiving grade at only 70.5, but he had a passer rating of 125.8 rating when targeted, eighth-best in the NFL.
In conclusion
The Falcons may have disappointed in 2018, but they still have plenty of pieces to make another Super Bowl run in 2019.