We were obviously big fans of the Philadelphia Eagles landing the 13th overall player on our final big board, Washington State offensive tackle Andre Dillard, with the 22nd overall pick in the 2019 NFL Draft. Trading up with the Baltimore Ravens, the Eagles landed the second highest-ranked offensive lineman on our board, setting themselves up well for the future.
Dillard produced PFF pass-blocking grades of 91.6 or higher in all three of his final seasons in college manning the left tackle spot for the Cougars, allowing just 10 sacks, 12 hits and 37 hurries on 2,329 pass-blocking snaps. That averaged out at one pressure every 39.5 pass-blocking snaps, highlighting his prowess as a pass blocker in college.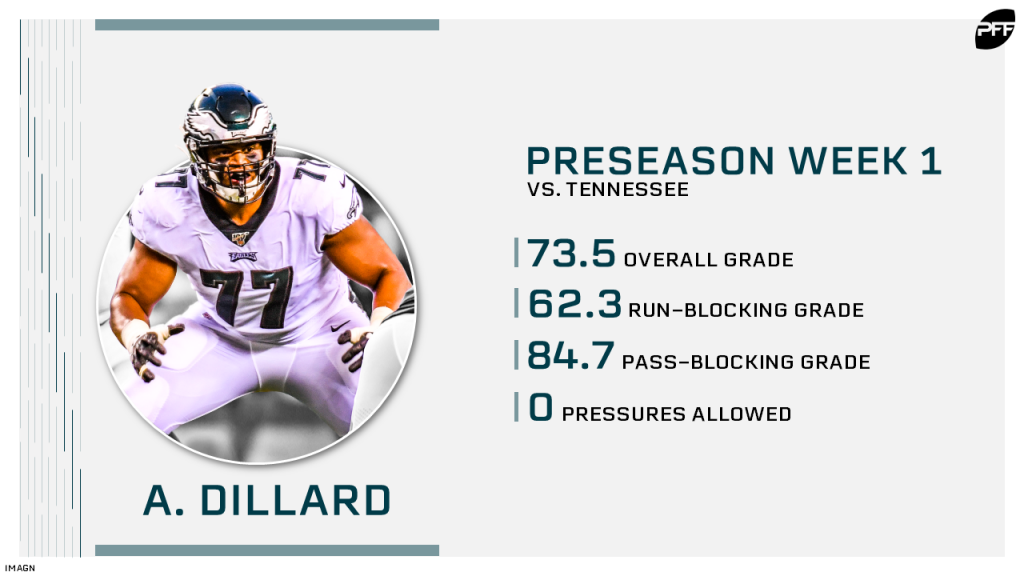 Dillard likely won't be needed in a full-time role for the Eagles in 2019, with Jason Peters and Lane Johnson locked in as their bookend tackles, but he gives them good depth at the position to cover for any injuries this season, which bodes well for 2019 and beyond. Thursday night's preseason opener gave us our first glimpse at him in an NFL uniform, and the results were impressive.
From 22 snaps in pass protection, Dillard didn't allow a single sack, hit or hurry, giving him a pass-blocking efficiency rating of 100.0 on the night. His PFF pass-blocking grade of 84.7 was the second-highest among rookie offensive tackles this past week and fifth-highest among all players at the position. That he looked so good in pass protection shouldn't really surprise anyone given his college career, but it was still impressive to see him more than holding his own in that regard.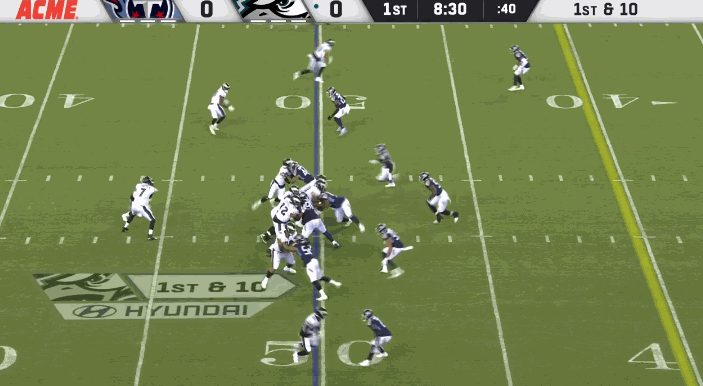 His work as a run blocker was a little bit more up-and-down, producing a PFF run-blocking grade of 62.3. On 2nd-and-6 with 6:50 left in the second quarter, he didn't get enough on Tennessee Titans linebacker Daren Bates initially, with the defender getting around him quickly but not finishing the play with a tackle. He had some nice moments in the running game too though, including working off of a double team and getting to linebacker Rashaan Evans at the second level on 1st-and-10 with 8:30 left in the first quarter.
All thing considered, it was a strong debut for the first-round draft pick and, while they will be hoping that they don't need to rely on him to play too much as a rookie, his performance Thursday night should give them confidence that he could do a solid job if called upon in year one.