• Manchester City can close the gap: With a win City would move two points off leaders Arsenal with a game in hand
• Still no Saliba: William Saliba is highly likely to miss the crunch clash due to an ongoing back injury, meaning Rob Holding is expected to start
• Attack, attack, attack: Seven of the top ten highest pass grades for the season lie with players from Manchester City and Arsenal
---
The biggest game of the Premier League season will take place at the Etihad Stadium on Wednesday night. Although there is still a month of action to come, many will view the Manchester City and Arsenal meeting as a title decider.
Arsenal holds a five-point lead at the top of the table over Pep Guardiola's side but have stumbled through the last three games. Twice giving up a 2-0 lead to draw 2-2 with Liverpool and West Ham followed by their late comeback to avoid a disastrous home defeat to bottom side Southampton and draw 3-3 last weekend.
City go into this game after sealing their passage to the FA Cup Final with a comfortable win over Sheffield United at Wembley and are also safely through to the Champions League semi-finals as they go for the treble. They have won their last six league games and are attempting to win a third straight Premier League title, which would also be their fifth in the past six seasons.
With two games in hand, City arguably have the upper hand at the minute, knowing if they win all their remaining eight games then they will be crowned champions. A win for Arsenal at the would shift the momentum back to the North Londoners and City would be reliant on the Gunners dropping points in their last five fixtures.
Here we will look ahead to the game and examine how the two sets of players stack up against each other and where the game may be won or lost for either side.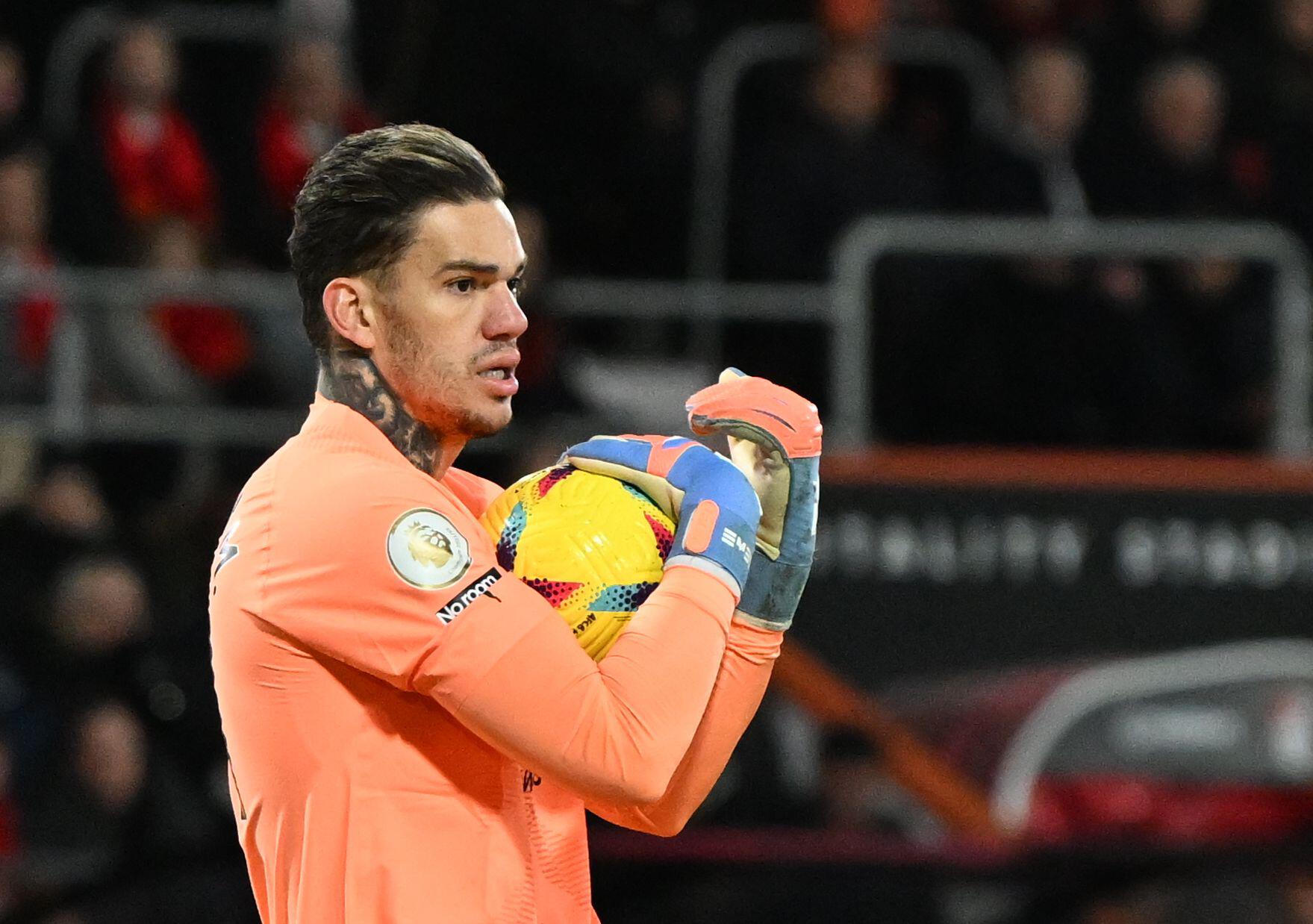 Goalkeepers
Given the attacking style of both sides, leading to them being comfortably the two top scorers in the league, both Aaron Ramsdale and Ederson are likely to be busier than they usually find themselves, trying to thwart the high-powered attacks.
These two sides have faced the lowest number of shots on their goal per game for any team. Ramsdale this season averages 7.9 shots per game faced and Ederson just 6.8. Compared to the other end of the table, Neto for Bournemouth has faced the highest average of 15.6 shots per game.
Ramsdale has been up and down for Arsenal this season, but he does have one of the better PFF shot-stopping grades in the league of 86.9 indicating a good return on saves of higher difficulty and made above expectation, ranking third of all keepers. Ederson's PFF shot-stopping grade of 61.9 ranks 19th of all keepers to have started at least five games. Whilst he hasn't made many major shot-stopping errors, he also hasn't executed too many higher saves of a higher difficulty compared to those above him in the grade ranks either.
Ederson does have the edge on Ramsdale when it comes to the % of goals conceded deemed as saveable as we can see below. These are not goals that they should have saved, but where they could reasonably have saved it, for example a shot they got a hand on but weren't able to keep out.
| | | | |
| --- | --- | --- | --- |
| Player | Goals Conceded | Goals conceded deemed saveable | % Goals conceded deemed saveable |
| Aaron Ramsdale | 34 | 17 | 50% |
| Ederson | 28 | 10 | 36% |
Ramsdale's 50% is the joint worst % of keepers to have started most of the season, alongside fellow England international Jordan Pickford. Compare this with Ederson who has conceded 28 league goals, with just 36% of these being deemed saveable.
City will look to take advantage of Ramsdale's susceptibility of conceding goals that he could do better with, but if the Arsenal keeper is able to be on one of his better days and make the impressive saves, he is also capable of, it could be a key factor in Arsenal getting a positive result.
With City being at home, they will likely look to try and dominate possession as they always do and try and keep the number of shots on Ederson's goal at a similarly low level it has been all season. If Ederson is busier than usual, he will have to perform above his current PFF shot-stopping grade to be able to get the better of Arsenal's talented attackers.
Defensive Units
In front of the two keepers, it will be important for both defensive units to have good games given the array of attacking talent they'll be up against. The talking point around Arsenal is the continued injury absence of William Saliba, with the back four likely to remain unchanged with Rob Holding continuing in Saliba's place.
The tables below show the win % for challenges, not including dribbles, for both sets of defenders. The Manchester City table contains more players given the propensity for Guardiola to rotate his defensive starters more readily than Arteta.
Manchester City Challenge Metrics (not including dribbles defended)
Player
Challenge win %
PFF Challenge Grade
Aymeric Laporte
62%
69.6
Ruben Dias
55%
79.2
John Stones
54%
74.8
Kyle Walker
54%
69.1
Nathan Ake
54%
75.6
Manuel Akanji
50%
69.9
Key in his role screening the defence, Rodri's importance to City's defence shouldn't be overlooked. The midfielder has the third best PFF challenge grade of 81.8 for centre midfielders, which is also the highest grade of any City player. He will need to be on form again on Wednesday night.
An intriguing matchup may come down the right side of Arsenal's defence if Ben White is faced up against Jack Grealish. Although having the lowest win rate in terms of duels and tackles of Arsenal's defensive starters, White currently has the best PFF dribble defending grade in the Premier League of 90.4.
Grealish has completed 44 dribbles so far this season which puts him in the top 10 for successful dribbles in the league. Should Grealish get the start, Arsenal will look to White to continue his strong season defending players trying to take him on.
Arsenal Challenge Metrics (not including dribbles defended)
Player
Challenge win %
PFF Challenge Grade
Rob Holding
58%
71.0
Gabriel
57%
84.5
William Saliba
51%
77.2
Oleksandr Zincehnko
45%
75.6
Ben White
43%
69.2
Not to be outdone with dangerous one on one attackers, Arsenal have two of the best in the league in Bukayo Saka and Gabriel Martinelli. Both rank in the top five of all players in terms of dribbles completed with 49 and 48, respectively. Manuel Akanji stands out as the best defender against dribbles for City with a PFF dribble defending grade of 77.9, ninth best of all centre-backs in the league, winning 63% of the dribbles he has faced.
Attacking prowess
The passing threat of both sides has been evident all season, borne out by the fact that seven of the top 10 PFF passing grades sit with either City or Arsenal players. The table below illustrates the passing strengths of both sides.
| | | |
| --- | --- | --- |
| Player | PFF Passing Grade | Overall rank |
| Rodri | 96.1 | 1/530 |
| Kevin De Bruyne | 95.4 | 2/530 |
| Martin Ødegaard | 94.6 | 3/530 |
| Granit Xhaka | 91.0 | 4/530 |
| Oleksandr Zinchenko | 89.5 | 7/530 |
| Ilkay Gundogan | 88.7 | 8/530 |
| Jack Grealish | 88.6 | 9/530 |
| Gabriel Martinelli | 86.5 | 14/530 |
| Thomas Partey | 86.2 | 18/530 |
| Jorginho | 86.0 | 19/530 |
Ranking just outside of the top 20, City also boast two of the three top centre-backs for PFF pass grading. Manuel Akanji has the best PFF pass grade of any centre back in the league of 85.4 with John Stones not far behind with a PFF pass grade of 81.4.
Kevin De Bruyne's presence continues to be hugely important for City. The league leader for assists with 15, De Bruyne also has one of the best PFF crossing grades of any player in the league, 87.2 which ranks fourth.
Second to De Bruyne in the league for assists is Saka on 10, and like De Bruyne, the winger has the best PFF crossing grade for his team. His 81.2 sees him sitting just outside the top 10 in the league in 11th. Both teams have plenty of options when it comes to providing goal scoring opportunities, and they also can take advantage of those opportunities when they come.
Erling Haaland's incredible season shows no signs of stopping. Running away with the Premier League golden boot, Haaland currently has 32 league goals as he continues to break records. It is simply now expected that he will score at least one goal in every game he plays.
Clinical in front of goal, Haaland unsurprisingly holds the top rank for PFF shooting grades at 96.0. Haaland's 99 shots is the third most any player has taken in the league this season, just behind Harry Kane and Mohamed Salah. The only player to have taken more than 50 shots this season for City is De Bruyne, and the next most Ilkay Gundogan has taken less than half Haaland's total with 45.
Where City have often relied on Haaland's goals, Arsenal by contrast have a more even distribution of players threatening the opposition goal. They have three players in double figures for Premier League goals; Martinelli 15, Saka 13 and Odegaard 12, and Gabriel Jesus just behind on nine having missed a large portion of the season with injury.
Despite his injury absence, Jesus has still managed 65 shots, fourth most for Arsenal behind the three aforementioned top scorers. Jesus' PFF shooting grade of 82.2 has him ranked in the top 20 of all players, but is only the second highest Arsenal player in this. January signing Leandro Trossard holds the best PFF shooting grade of any Arsenal player with 83.6 and could be a threat off the bench.
It's certainly the case that this game won't definitively decide where the Premier League title will end up. However, a win one way or another will certainly tip the scales heavily into the victor's favour.