Andrew Whitworth and the Los Angeles Rams are looking to rejoin the big table during the 2021 NFL season, and the veteran offensive tackle believes Matthew Stafford will be a big part of that push. Whitworth stopped by the PFF NFL Podcast this week to talk about the Rams offense, his new quarterback and a host of other football topics.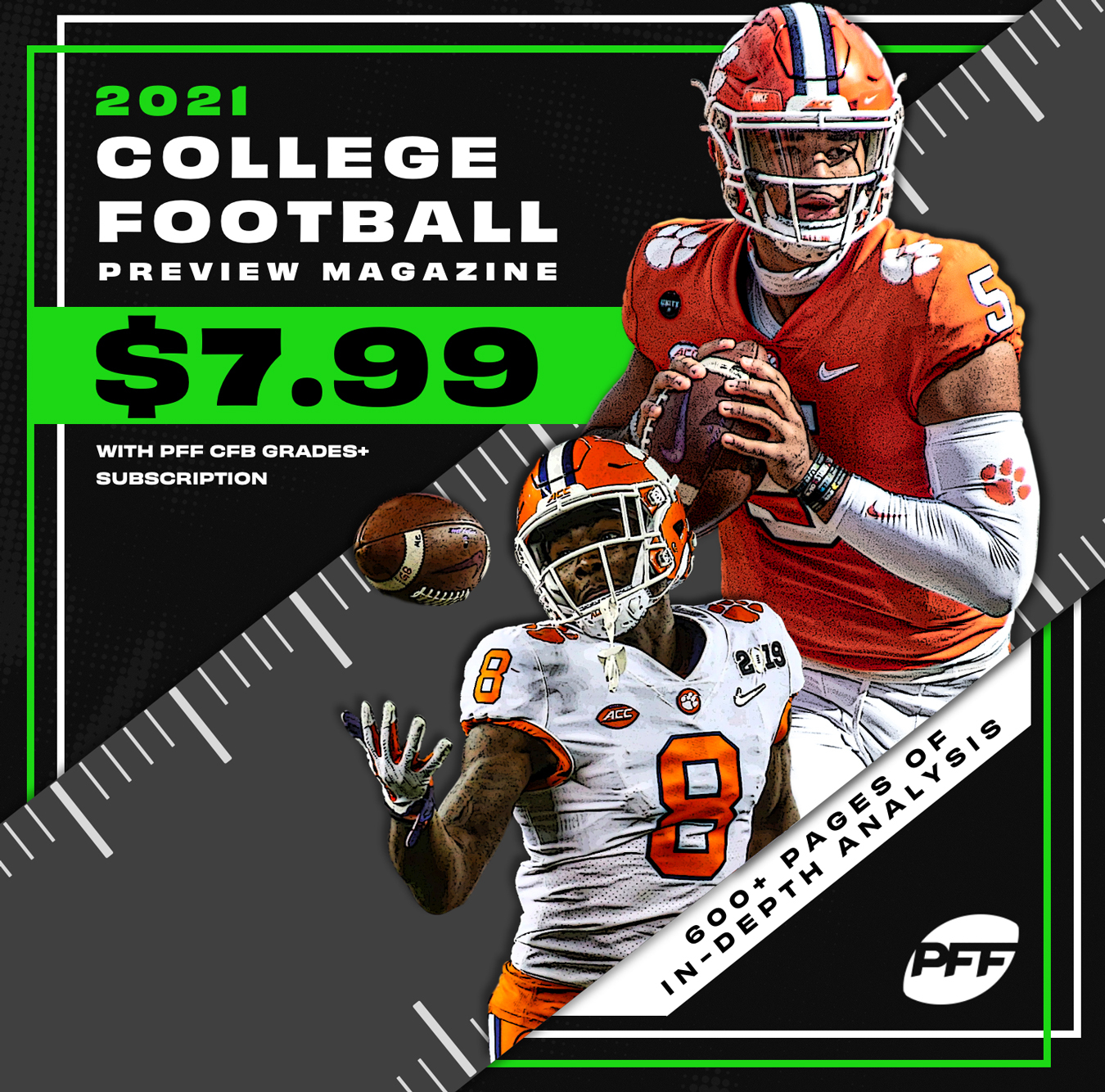 When it comes to Stafford, Whitworth was quick to point out that there is no substitute for experience in the NFL. He was asked to compare what Stafford brings that Jared Goff didn't.
"I don't know if it's necessarily something he brings to the table that's different," Whitworth said. "I've said it continuously: There's really no replacement for experience and the wisdom of playing this game as long as somebody like Matthew has played. I know firsthand what I understood in my fifth or sixth year in the league about offense, about playing the game, about how fast things came to me at the line of scrimmage, really understood exactly what every little play and intricacy was of every play. What I understood at Year 5 and Year 6 compared to Year 11, Year 12, Year 13, it's not even close.
"I can remember literally sitting around at Year 11, 12, 13, trying to think like, 'Man, I'm trying to remember why I used to have a lot of stress on this play, we used to call this play or why this certain defense used to give me trouble, because now it just seems so simple.' So I just think it's one of those things: Not only does Stafford obviously bring the talent of a top pick and the great player he's been, but really that understanding of that next level of thinking — that he kind of has seen everything. And it's kind of everything that has happened in his career. He's played in a lot of different offenses. He's played against a lot of different defenses, and I think things just come faster and more natural when you have that experience and time under your belt."
Whitworth thinks new players added to the offense over the offseason will help to combat the natural trend of defenses having better answers for the Rams offense over the last couple of seasons, particularly in the red zone.
"I don't think we've been as successful in the red zone and maybe in scoring opportunities as we were the first couple of years," Whitworth said "We've seemed to move the ball well on people. We've seemed to have good drives. And then, for whatever reason, we haven't really put it in the way we did.
"You look at the streak we had there with Todd Gurley in '17 and '18 of just, when we got down in there, it was almost a given that we were going to run the football in the end zone at some point. It was pretty impressive the job he was able to do and we were able to do. And Sean, [he] would put us in positions. And I think that right now, we haven't executed as well down there as we would've liked. I think that that's one of those things that, obviously over time, I don't care if you're a great defense, a great offense, whatever it is, people kind of understand how you tick, and they're going to have a plan to stop it. I think the way we have to continue to evolve is to understand that there's going to be people that understand exactly what our offense is trying to accomplish. And so the job's only going to get harder as the years go on.
"Then also, being able to do other things and add wrinkles and convert in different ways and situations where maybe you aren't always ahead of the chains, maybe you aren't always in the best position possible, but you find a way to score and you find a way to put the ball in the end zone. And I think that's one of the things that this offense has got to continue to grow into."
Now 39 years old, Whitworth has amassed over 15,000 snaps of NFL playing time since entering the league back in 2006. He will turn 40 during the 2021 NFL season. Clearly, his intelligence has been a major factor in his longevity, as has discovering the concept of advanced recovery science deep into his NFL career.
You can hear Whitworth discuss these and other topics at the PFF NFL Podcast here.