Shopping for a football fanatic this holiday season? Pro Football Focus has your back. We've made it easier than ever to slide our PFF EDGE gift subscription under the tree.
At $39.99, PFF's EDGE – Annual subscription offers 365-day access to all of our written content, next-level fantasy tools & charts, Player Grades for all active NFL players and our annual Draft Guide and Quarterback Guide!
It's the perfect gift for any die-hard fantasy football player preparing for next season or at-home GM searching the free agent waters for veteran talent or scouting the future prior to the 2019 NFL draft.
Here's how to purchase:
Choose the gift subscription product here.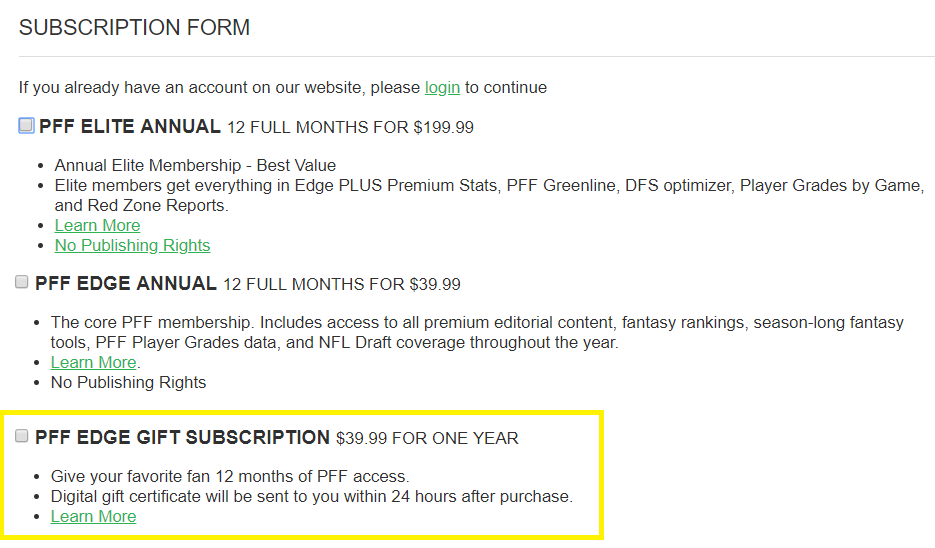 Within 24 hours, a Pro Football Focus representative will send you the EDGE – Annual gift subscription via email. The email will include a PDF of the gift certificate and instructions for the giftee to use the promo code.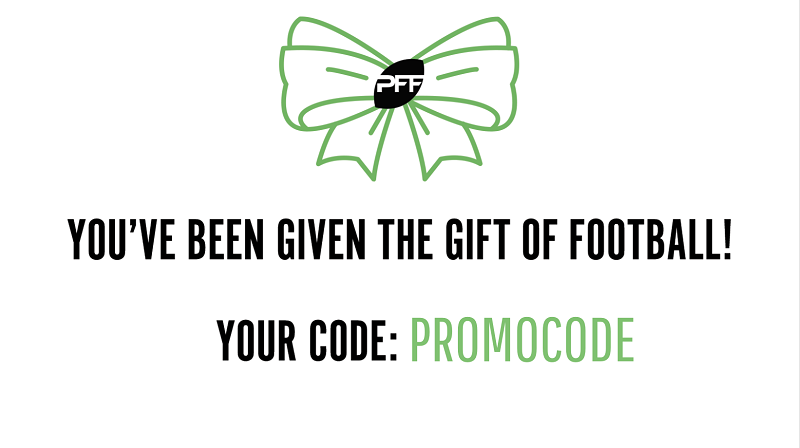 Pro Football Focus' Edge Gift subscription is only available through 12/25/18. Click Here to purchase one today!