• Rhamondre Stevenson: 19 carries, 76 yards, two touchdowns; 4 receptions, 15 receiving yards
• Tyquan Thornton: 4 receptions, 37 yards, one touchdown; 3 carries, 16onerushing yards, 1 rushing touchdown
---
PFF's fantasy football recap focuses on player usage and stats, breaking down all the vital information you need to achieve fantasy success in 2022.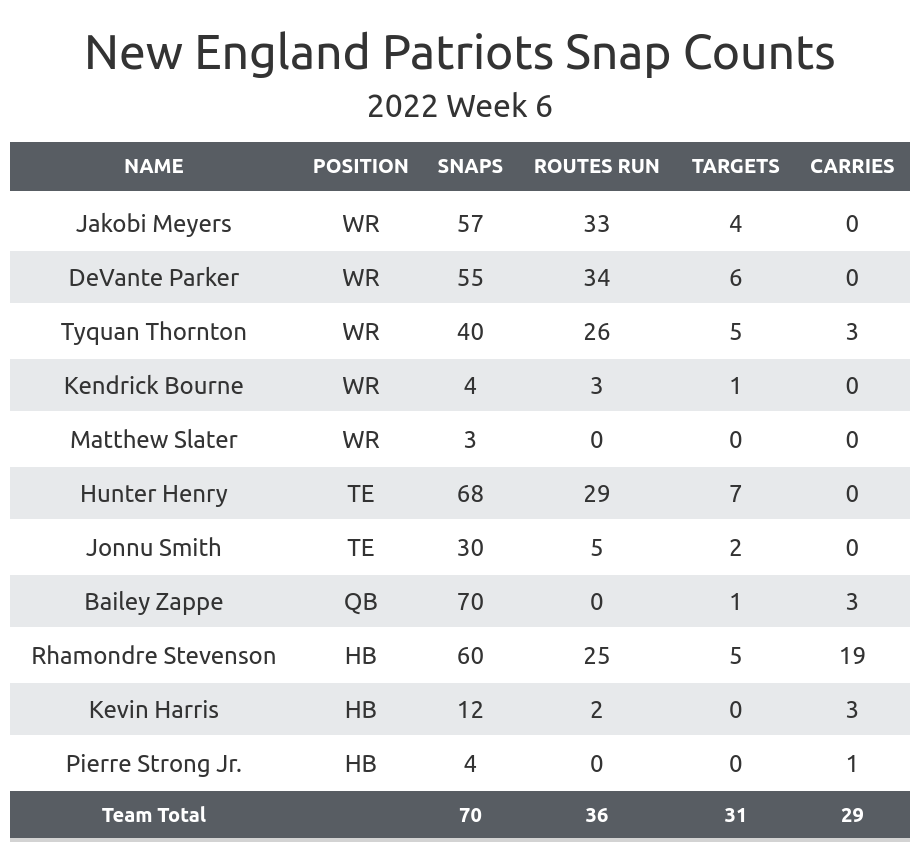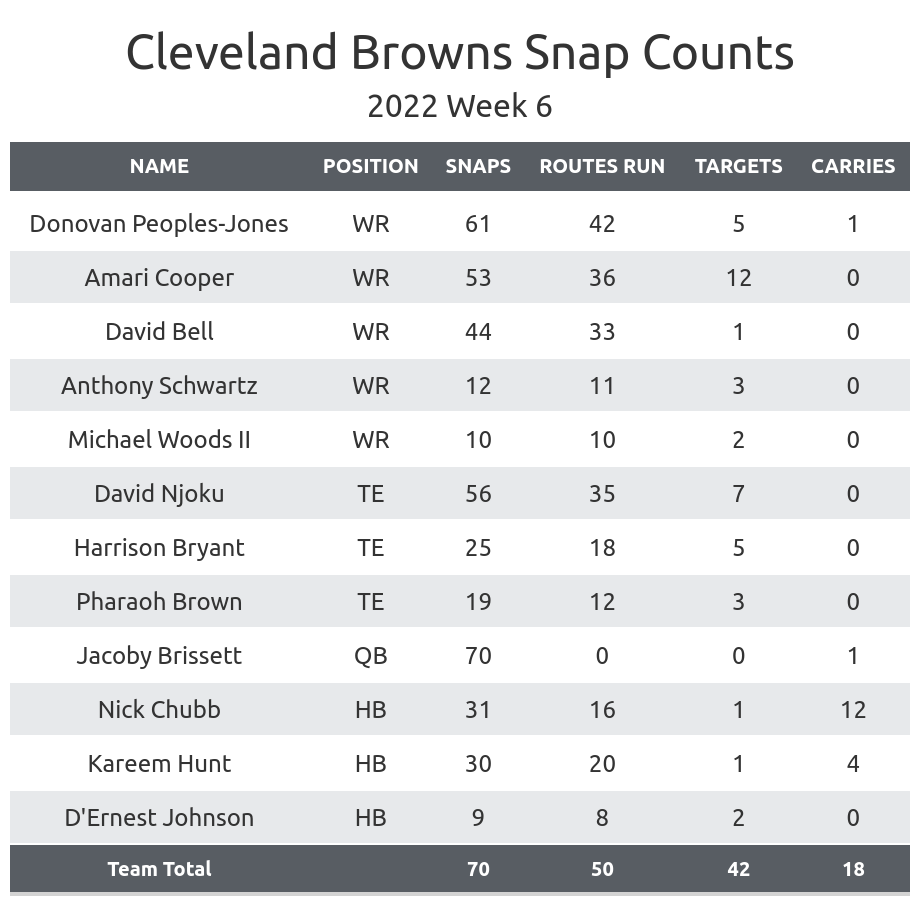 Monitor the health of the Patriots' wide receivers: Kendrick Bourne suffered a toe injury early in the first quarter and didn't return.
Nelson Agholor

was also inactive after being limited in practice all week with a hamstring injury.

Bourne started the game as the Patriots' third wide receiver.

Tyquan Thornton

took the role of third wide receiver over the rest of the game.

The rookie didn't play his first offensive snap until after the injury, but he was likely going to get some playing time in this one, regardless.

Thornton should be left on the waiver wire in most leagues unless the Bourne and Agholor injuries are serious. He will continue to get some playing time, but it will be hard for him to reach a point of being a fantasy starter without injuries or Thornton far outplaying other receivers.
The Patriots without Damien Harris: Rhamondre Stevenson was everything fantasy managers would have hoped for with Harris out with a hamstring injury.
He played 47 of a possible 49 snaps through the first three quarters.

Kevin Harris

' snaps largely came in two-back sets or in the last five minutes of the game.

Pierre Strong Jr.

didn't play an offensive snap until the fourth quarter.

Stevenson will continue to be a borderline top-five fantasy running back as long s Harris is out and can remain a fantasy starter once Harris is back.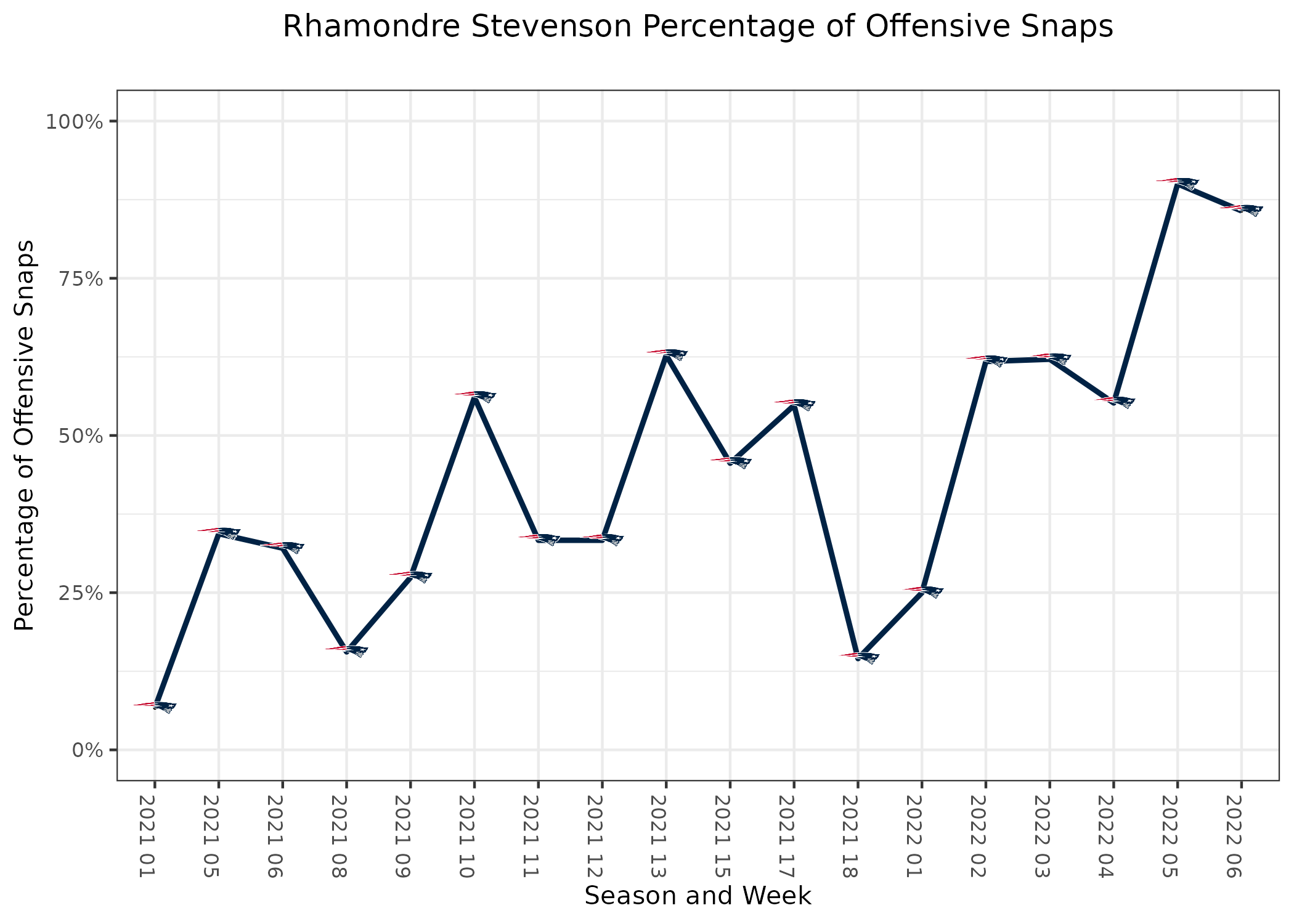 Cautious optimism for Hunter Henry: The Patriots tight end drew eight targets today after seeing just 14 over the first five games. He also scored a touchdown.
His playing time has been much higher the last two weeks while

Jonnu Smith

deals with an ankle injury.

Smith played today but mostly stayed in two-tight end sets.

Henry's playing time will decline again once Smith is closer to 100%, but it was still good to see Henry's target share increase.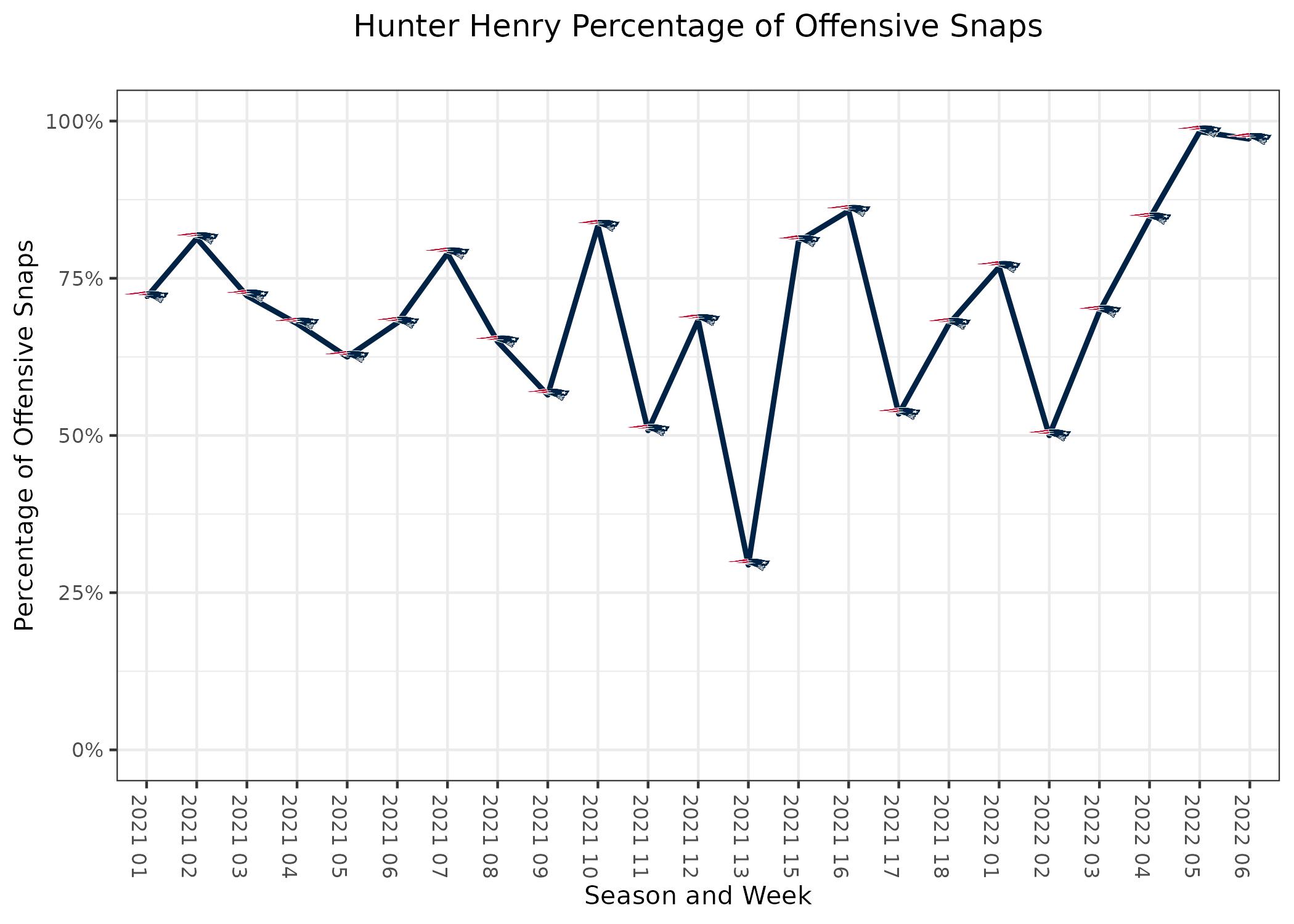 Sell high on David Njoku: The Browns tight end caught a 33-yard pass to save his fantasy value today, but his playing time has been on the decline.
His target rate has stayed consistently below 20% after achieving a 37.0% threat rate in Week 3.

The tight end room has become a three-man rotation after the free-agent addition of

Pharaoh Brown

,

who was cut by the Texans.

Njoku played only 35-of-49 snaps in 11 personnel, with 

Harrison Bryant

and Brown each taking seven snaps from that personnel grouping.

His fantasy value was a combination of a good number of routes, a good target rate and good quality of play when targeted. He's still playing well when the ball heads his way, but the other two metrics are heading in the wrong direction.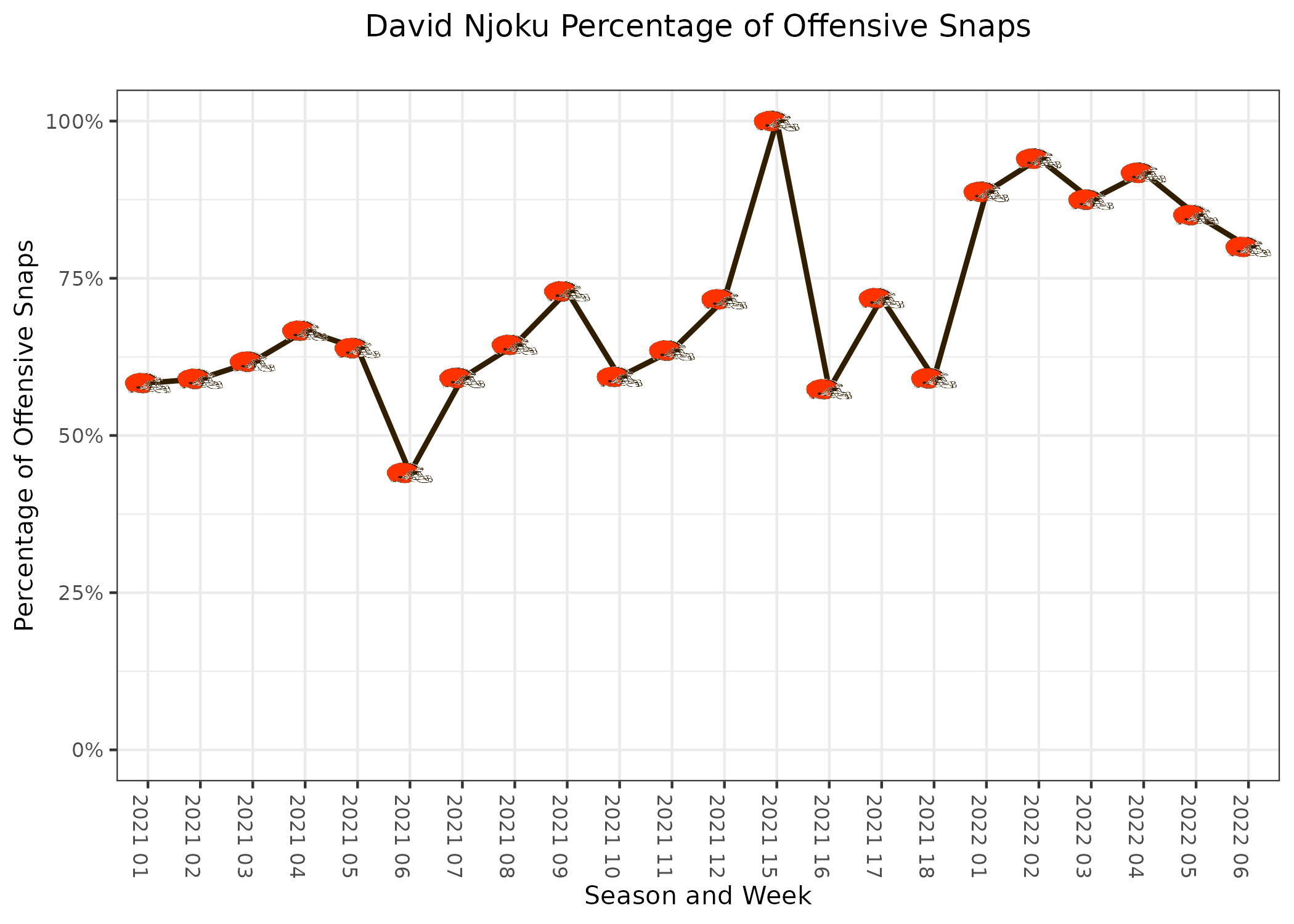 ---
Table Notes
• Snaps include plays called back due to penalties, including offensive holding or defensive pass interference. The other three stats have these plays removed.
• Targets may differ from official NFL sources. The most likely discrepancy would be from a clear thrown-away pass, where the NFL may give the target to the nearest receiver, while this data will not.
• Carries are only on designed plays. Quarterback scrambles won't count for the total number of carries in the game.