In an unlikely Week 4 shootout, Geno Smith prevailed over Jared Goff to lead the Seattle Seahawks to a 48-45 win over the Detroit Lions.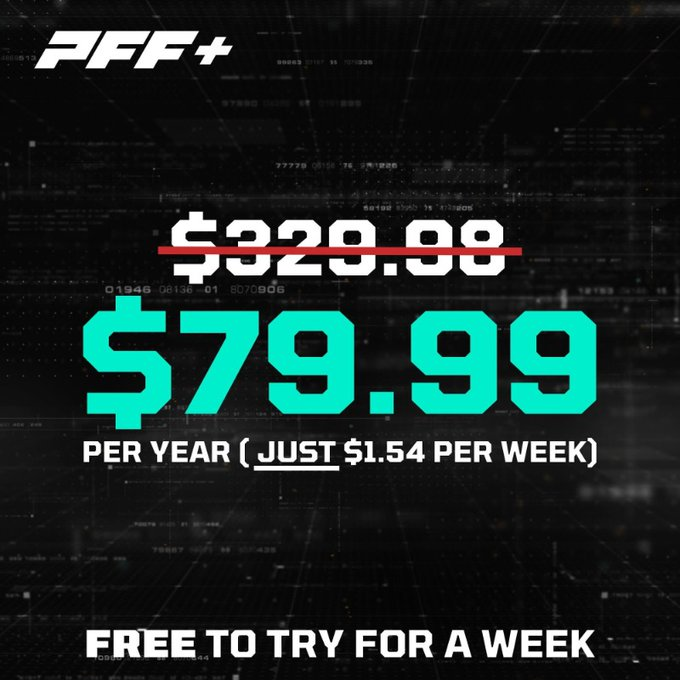 Offensive spotlight: Although both quarterbacks put up big numbers, it was Geno Smith who played with less volatility. He made two big-time throws and no turnover-worthy plays in a performance that should earn him a 90.0-plus grade.
Defensive spotlight: The main victim of Smith's proficiency was Lions cornerback Jeffrey Okudah, who surrendered  124 yards on five catches. He did break up one of the six targets sent into his coverage, but it was still a day to forget.
Rookie spotlight: Aidan Hutchinson posted two quarterback hits on 24 pass-rushing snaps to go along with three stops in run defense. It's set to be easily the highest-graded game of his young NFL career.
Offensive line spotlight: Rookie Charles Cross stayed clean in pass protection on 32 such snaps in an overall excellent outing for Seattle's line. The unit combined to give up just three pressures, only one of which was a quarterback hit.
---
Box Score
Passing
Seattle Seahawks
Player
Fantasy
Comp/Att
Yds
YPA
TD
Int

Geno Smith

34.7

23 / 30

320

10.7

2

0

Detroit Lions
Player
Fantasy
Comp/Att
Yds
YPA
TD
Int

Jared Goff

37.22

26 / 39

378

9.7

4

1

Jack Fox

0.24

1 / 1

6

6

0

0
Rushing
Seattle Seahawks
Player
Fantasy
Car
Yds
YPC
TD
Long

Geno Smith

34.7

7

49

7

1

17

Rashaad Penny

31.7

17

151

8.9

2

41

Kenneth Walker III

3.4

8

29

3.6

0

13

Dee Eskridge

2.6

1

6

6

0

6

Detroit Lions
Player
Fantasy
Car
Yds
YPC
TD
Long

Jared Goff

37.22

1

1

1

0

1

Jamaal Williams

26.9

19

108

5.7

2

51

Justin Jackson

8.7

2

3

1.5

0

3

Kalif Raymond

6.1

1

3

3

0

3

Craig Reynolds

5.2

2

30

15

0

21
Receiving
Seattle Seahawks
Player
Fantasy
Tgt
Rec
Yds
YPT
TD

Rashaad Penny

31.7

1

1

6

6

0

DK Metcalf

24.9

10

7

149

14.9

0

Tyler Lockett

14.1

8

6

91

11.4

0

Will Dissly

13.9

4

4

39

9.8

1

Noah Fant

7.2

1

1

2

2

1

Colby Parkinson

4.8

3

2

28

9.3

0

Kenneth Walker III

3.4

1

1

-5

-5

0

Dee Eskridge

2.6

1

1

10

10

0

Detroit Lions
Player
Fantasy
Tgt
Rec
Yds
YPT
TD

T.J. Hockenson

42.9

12

8

179

14.9

2

Jamaal Williams

26.9

3

1

1

0.3

0

Josh Reynolds P

21.1

8

7

81

10.1

1

Justin Jackson

8.7

2

2

4

2

1

Tom Kennedy

8.4

5

3

54

10.8

0

Kalif Raymond

6.1

5

3

38

7.6

0

Craig Reynolds

5.2

1

1

12

12

0

Quintez Cephus

3.5

3

2

15

5

0