The New York Jets' 24-20 victory over the Pittsburgh Steelers featured the 2022 debut for two quarterbacks — Zach Wilson returning from a preseason injury for New York and rookie quarterback Kenny Pickett entering the game in the second half for Mitchell Trubisky. 
It wasn't a convincing showing for Wilson and the New York offense, but they did just enough to walk away with a victory in a season where wins will likely be difficult to come by for both of these teams.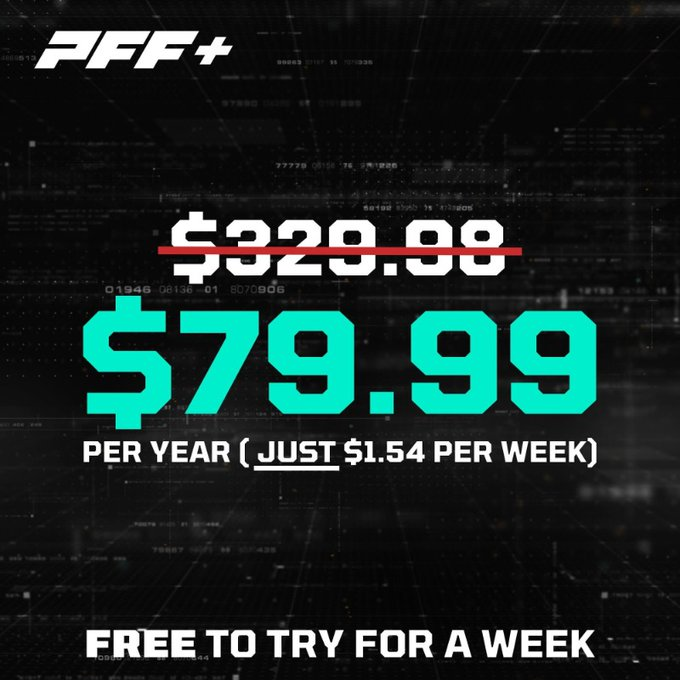 Offensive spotlight: Wilson finished the game with four turnover-worthy plays on initial review in his return from a preseason knee injury, but most of those blunders came when pressured. With pressure, Wilson went 2-for-12 for 38 yards and two interceptions. From a clean pocket, he averaged 8.6 yards per attempt with a 107.8 passer rating. Maintaining a clean pocket will continue to be a difficult task for a New York offensive line dealing with multiple injuries, but it will be key for Wilson.
Defensive spotlight:  Jets free safety Lamarcus Joyner had his best game with the team since joining in free agency prior to the 2021 season. Joyner was the highest-graded defender on initial review, with that mark largely being driven by several plays made on the ball. Joyner was credited with two pass breakups and two interceptions, including the game-sealing interception on a Hail Mary attempt from Pickett.
Rookie spotlight: For anyone merely looking at the box score, Pickett's three interceptions are going to stick out. However, two of those followed deflections off his receivers' hands — the latter coming off a poor decision from the rookie — and the third came on a Hail Mary attempt at the end of the game. The offense did move the ball better with Pickett behind center, averaging 5.7 yards per play on his snaps compared to 4.1 yards per play on Trubisky's.
George Pickens had his most productive game of the year with a season-high 31% target rate and an average depth of target 20 yards downfield. He turned those looks into six receptions for 102 yards. Seventy-one of those yards came with Pickett at quarterback.
Offensive line spotlight: The Jets entered the game with Alijah Vera-Tucker being forced to kick out to left tackle due to injuries to Mekhi Becton, George Fant and Duane Brown. They then lost starting right tackle Max Mitchell when he was carted off with a knee injury. All things considered, New York has to be happy with how its makeshift tackle tandem held up in pass protection. Vera-Tucker and Conor McDermott held their own as replacements. McDermott wasn't charged with a pressure allowed on 25 pass-blocking snaps, and Vera-Tucker allowed just three quarterback hurries on 42 pass-blocking snaps, per PFF's initial review.
---
Box Score
Passing
New York Jets
Player
Fantasy
Comp/Att
Yds
YPA
TD
Int

Zach Wilson

20.78

18 / 36

252

7

1

2

Braxton Berrios

5.68

1 / 1

2

2

1

0

Pittsburgh Steelers
Player
Fantasy
Comp/Att
Yds
YPA
TD
Int

Kenny Pickett

15.3

10 / 13

120

9.2

0

3

Mitch Trubisky

2.46

7 / 13

84

6.5

0

1
Rushing
New York Jets
Player
Fantasy
Car
Yds
YPC
TD
Long

Zach Wilson

20.78

2

15

7.5

0

9

Breece Hall

15.8

17

66

3.9

1

16

Elijah Moore

8.5

1

2

2

0

2

Michael Carter

4.9

9

15

1.7

0

5

Pittsburgh Steelers
Player
Fantasy
Car
Yds
YPC
TD
Long

Kenny Pickett

15.3

6

15

2.5

2

7

Najee Harris

7.4

18

74

4.1

0

16

Diontae Johnson

4.2

2

11

5.5

0

8

Jaylen Warren

3.2

3

18

6

0

14

Mitch Trubisky

2.46

1

1

1

0

1

Gunner Olszewski

0

1

0

0

0

0
Receiving
New York Jets

Player

Fantasy

Tgt

Rec

Yds

YPT

TD

Zach Wilson

20.78

1

1

2

2

1

Corey Davis

18.4

7

5

74

10.6

1

Breece Hall

15.8

6

2

12

2

0

Elijah Moore

8.5

4

3

53

13.2

0

Tyler Conklin

8.2

5

3

52

10.4

0

Garrett Wilson

6.1

6

2

41

6.8

0

Braxton Berrios

5.68

1

1

6

6

0

Michael Carter

4.9

3

2

14

4.7

0

Jeff Smith

0

1

0

0

0

0

Pittsburgh Steelers
Player
Fantasy
Tgt
Rec
Yds
YPT
TD

George Pickens

19.2

8

6

102

12.8

0

Pat Freiermuth

15.5

9

7

85

9.4

0

Diontae Johnson

4.2

4

2

11

2.8

0

Jaylen Warren

3.2

1

1

4

4

0

Zach Gentry

1.2

1

1

2

2

0

Chase Claypool

0

2

0

0

0

0