After scoring 10 points in the first three quarters, the Arizona Cardinals exploded for 16 points in the fourth to pull off a 26-16 win over the Carolina Panthers in Week 4. The Cardinals improve to 2-2 on the season, while the Panthers fall to 1-3.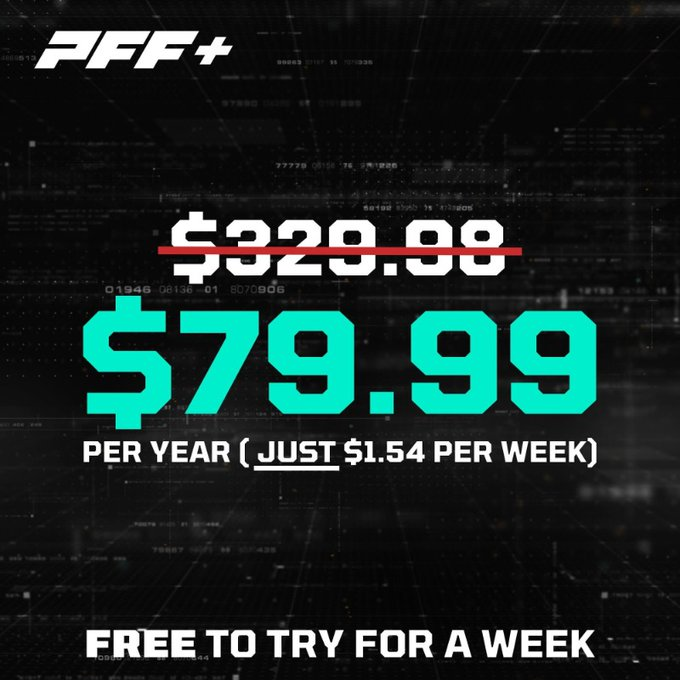 Offensive spotlight: Marquise Brown continues to impress as the Cardinals' top receiver while DeAndre Hopkins serves his suspension. Brown finished with six catches on 10 targets for 88 yards and a touchdown.
Defensive spotlight: Panthers linebacker Frankie Luvu had a day against the Cardinals. The fifth-year linebacker tallied a pick-six, a tackle for loss and 11 total tackles against Arizona. He earned an 83.1 grade on first review, which would be the highest single-game grade of his season.
Rookie spotlight: Panthers first-rounder Ikem Ekwonu looked impressive against the Cardinals, especially in pass protection. He allowed just one pressure on 37 pass-blocking snaps. He wasn't as impressive in the run game, with a 59.1 run-blocking grade on first review.
Offensive line spotlight: The Cardinals offensive line had an impressive night against the Panthers. They didn't allow a sack and gave up only seven pressures on 33 pass-blocking snaps. Offensive tackle D.J. Humphries was particularly impressive, with a 76.7 grade on first review.
---
Box Score
Passing
Arizona Cardinals
Player
Fantasy
Comp/Att
Yds
YPA
TD
Int
Rtg
Kyler Murray
23.9
23 / 32
207
6.5
2
1
96.7
Carolina Panthers
Player
Fantasy
Comp/Att
Yds
YPA
TD
Int
Rtg
Baker Mayfield
8.9
22 / 36
197
5.5
1
2
61.9
Rushing
Arizona Cardinals
Player
Fantasy
Car
Yds
YPC
TD
Long
Kyler Murray
23.9
12
26
2.2
1
10
James Conner
10.7
15
55
3.7
0
8
Eno Benjamin
5.5
5
36
7.2
0
15
Rondale Moore
3.7
1
-4
-4.0
0
-4
Darrel Williams
1.9
4
19
4.8
0
13
Carolina Panthers
Player
Fantasy
Car
Yds
YPC
TD
Long
Christian McCaffrey
25.8
8
27
3.4
0
10
DJ Moore
12.1
1
11
11.0
0
11
Baker Mayfield
8.9
2
0
0.0
0
0
D'Onta Foreman
0.2
1
2
2.0
0
2
Laviska Shenault Jr.
0.0
1
0
0.0
0
0
Receiving
Arizona Cardinals
Player
Fantasy
Tgt
Rec
Yds
YPT
TD
Marquise Brown
20.8
11
6
88
8.0
1
Zach Ertz
16.7
6
6
47
7.8
1
James Conner
10.7
3
3
22
7.3
0
Eno Benjamin
5.5
1
1
9
9.0
0
Trey McBride
5.4
3
3
24
8.0
0
Rondale Moore
3.7
5
3
11
2.2
0
Darrel Williams
1.9
1
0
0
0.0
0
Greg Dortch
1.6
1
1
6
6.0
0
Carolina Panthers
Player
Fantasy
Tgt
Rec
Yds
YPT
TD
Christian McCaffrey
25.8
9
9
81
9.0
1
DJ Moore
12.1
11
6
50
4.5
0
Tommy Tremble
6.4
6
3
34
5.7
0
Robbie Anderson
5.6
5
3
26
5.2
0
Ian Thomas
1.6
3
1
6
2.0
0
Shi Smith
0.0
2
0
0
0.0
0