Jalen Hurts and DeVonta Smith ran roughshod over the Washington Commanders defense in Week 3, combining for 169 yards and a score through the air to help secure a 24-8 win for the Philadelphia Eagles.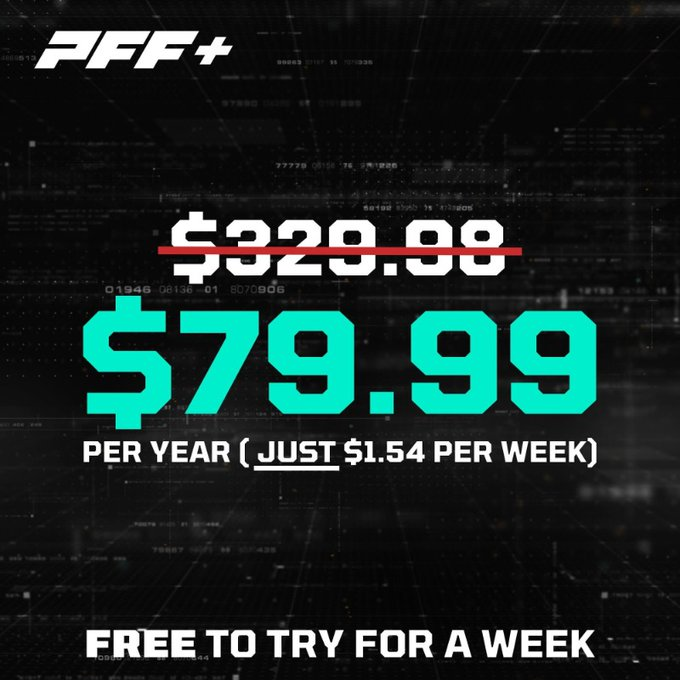 Offensive spotlight: DeVonta Smith caught all eight of his catchable targets for 169 yards and a touchdown. He moved the chains six times, racked up 69 yards after the catch and came away with four explosive plays of 15 or more yards.
Defensive spotlight: Veteran pass-rusher Brandon Graham recorded three sacks and two hits on his former quarterback, beating his blocker on 31.6% of his pass-rush snaps on the day.
Rookie spotlight: Jordan Davis notched three hurries and a batted pass from 13 pass-rush snaps and added two solo tackles against the Washington rushing attack.
Offensive line spotlight: It was a miserable day for the Washington Commanders offensive line, which gave up seven sacks, two hits and 10 hurries from 30 pass-block snaps on first review.
Box Score
Passing
Rushing
Philadelphia Eagles
Player
Fantasy
Car
Yds
YPC
TD
Long
Jalen Hurts
30.6
9
20
2.2
0
5
Miles Sanders
5.4
15
46
3.1
0
13
Zach Pascal
4.8
1
0
0.0
0
0
Kenneth Gainwell
0.6
3
6
2.0
0
3
Boston Scott
0.0
2
0
0.0
0
1
Washington Commanders
Player
Fantasy
Car
Yds
YPC
TD
Long
Curtis Samuel
13.1
3
13
4.3
0
15
Antonio Gibson
11.0
12
38
3.2
1
11
J.D. McKissic
10.0
3
8
2.7
0
6
Carson Wentz
9.6
3
22
7.3
0
13
Jonathan Williams
0.6
1
6
6.0
0
6
Receiving
Philadelphia Eagles
Player
Fantasy
Tgt
Rec
Yds
YPT
TD
DeVonta Smith
33.9
12
8
169
14.1
1
A.J. Brown
19.5
10
5
85
8.5
1
Dallas Goedert
11.6
4
3
26
6.5
1
Miles Sanders
5.4
1
1
-2
-2.0
0
Grant Calcaterra
5.0
1
1
40
40.0
0
Zach Pascal
4.8
3
3
18
6.0
0
Jack Stoll
1.4
2
1
4
2.0
0
Quez Watkins
0.0
1
0
0
0.0
0
Washington Commanders
Player
Fantasy
Tgt
Rec
Yds
YPT
TD
Terry McLaurin
19.2
9
6
102
11.3
0
Curtis Samuel
13.1
10
7
48
4.8
0
Antonio Gibson
11
1
1
2
2.0
0
J.D. McKissic
10
9
6
32
3.6
0
Jahan Dotson
3
8
2
10
1.2
0
Logan Thomas
2.5
3
2
5
1.7
0
Dax Milne
2.2
1
1
12
12.0
0
John Bates
0
1
0
0
0.0
0