The Jacksonville Jaguars ended Week 3 with an impressive 38-10 road victory against Los Angeles Chargers to take them to 2-1 on the season.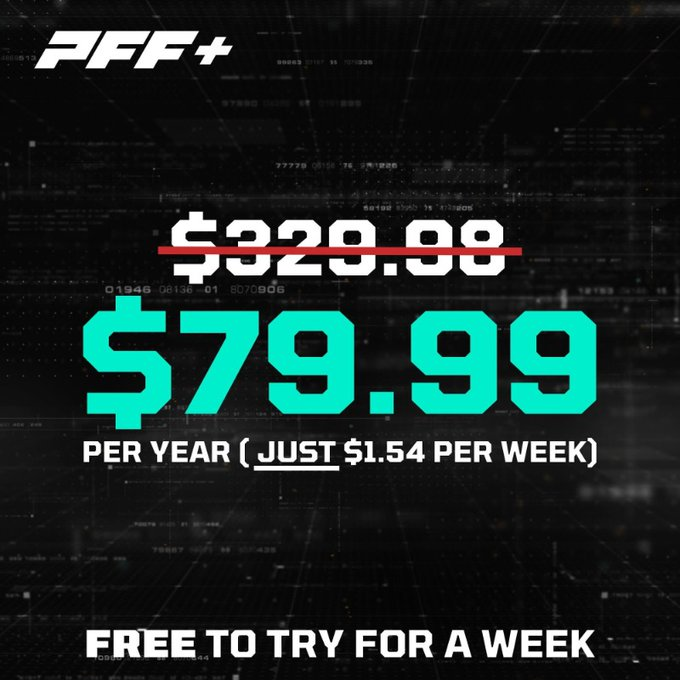 Offensive spotlight: RB James Robinson eclipsed the century mark for the first time this year, running for 100 yards, four first downs and 46 yards after contact. The second-year back rushed for a score and amassed three explosive runs of 10 or more yards.
Defensive spotlight: Jags cornerback Tyson Campbell registered two defensive stops in coverage and allowed just three catches for 22 yards across six targets. He finished the afternoon with a 77.1 coverage grade on first review.
Rookie spotlight: Devin Lloyd forced two incompletions and hauled in an interception. The second-round pick finished with an 82.0 defensive grade on 58 snaps, pending review.
Offensive line spotlight: While the Jags allowed six total pressures, their offensive line didn't give up a single sack.
Box Score
Passing
Jacksonville Jaguars
Player
Fantasy
Comp/Att
Yds
YPA
TD
Int
Trevor Lawrence
25.2
28 / 39
262
6.7
3
0
Los Angeles Chargers
Player
Fantasy
Comp/Att
Yds
YPA
TD
Int
Justin Herbert
14.6
25 / 45
297
6.6
1
1
Rushing
Jacksonville Jaguars
Player
Fantasy
Car
Yds
YPC
TD
Long
Trevor Lawrence
25.2
3
7
2.3
0
6
Zay Jones
24.5
1
0
0.0
0
0
James Robinson
23.6
17
100
5.9
1
50
Travis Etienne Jr.
10.5
13
45
3.5
0
9
Evan Engram
3.9
1
0
0.0
0
0
C.J. Beathard
-0.1
1
-1
-1.0
0
-1
Los Angeles Chargers
Player
Fantasy
Car
Yds
YPC
TD
Long
Justin Herbert
14.58
1
7
7.0
0
7
Austin Ekeler
13.3
4
5
1.2
0
3
DeAndre Carter
5.6
1
-5
-5.0
0
-5
Sony Michel
4.1
5
22
4.4
0
8
Joshua Kelley
2.3
1
-3
-3.0
0
-3
Receiving
Jacksonville Jaguars
Player
Fantasy
Tgt
Rec
Yds
YPT
TD
Zay Jones
24.5
11
10
85
7.7
1
James Robinson
23.6
3
3
16
5.3
0
Christian Kirk
19.2
9
6
72
8.0
1
Marvin Jones Jr.
13.3
7
4
33
4.7
1
Travis Etienne Jr.
10.5
3
3
30
10.0
0
Evan Engram
3.9
3
1
9
3.0
0
Jamal Agnew
2.7
1
1
17
17.0
0
JaMycal Hasty
0
1
0
0
0.0
0
Los Angeles Chargers
Player
Fantasy
Tgt
Rec
Yds
YPT
TD
Joshua Palmer
15.9
9
6
99
11.0
0
Austin Ekeler
13.3
8
8
48
6.0
0
Mike Williams
8.5
6
1
15
2.5
1
Jalen Guyton
8.4
3
2
64
21.3
0
DeAndre Carter
5.6
4
3
31
7.8
0
Gerald Everett
4.5
6
2
25
4.2
0
Sony Michel
4.1
2
1
9
4.5
0
Joshua Kelley
2.3
2
2
6
3.0
0
Zander Horvath
0.0
1
0
0
0.0
0