This game is the early contender for the "Most Improbable Win" award. The New York Jets looked dead in the water after Cleveland Browns running back Nick Chubb punched in his third score of the game with under 2:00 remaining. Joe Flacco and company meticulously worked two scoring drives to erase the 13-point deficit en route to their first win of the season.
A crazy look back moment in the Jets-Browns game: with 1:55 left in the game, Nick Chubb took a carry for 12 yards and a TD to go up 30-17.

The Jets had no timeouts left. If Chubb went down, the Browns could have run the clock.

Instead, the Jets pull off a miracle 31-30 win.

— Field Yates (@FieldYates) September 18, 2022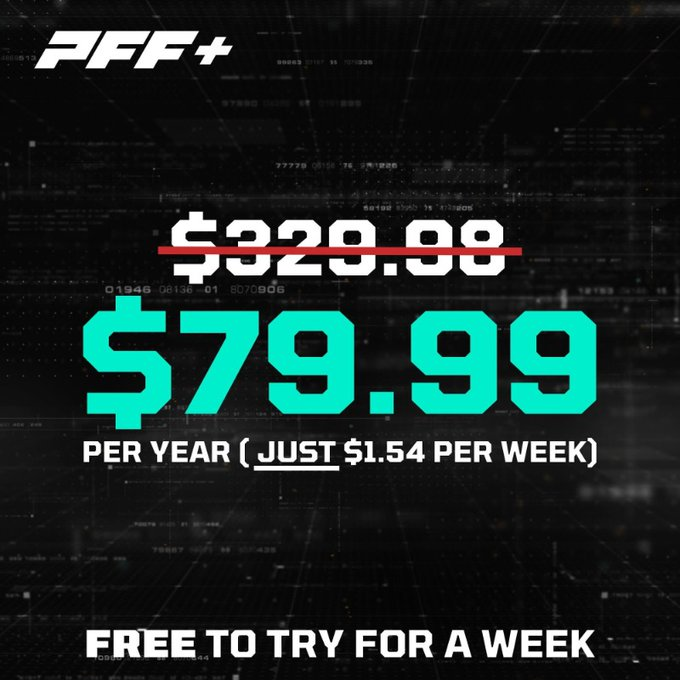 Offensive spotlight: Have a day, Joe Flacco. He had a quiet first three quarters, going 15-of-25 for 175 yards and two scores. Flacco took it to another level when forced to in the fourth quarter, going 11-of-19 for 132 yards and two more scores to bring the Jets all the way back. It was the best performance we've seen from Flacco since early in the 2018 season. 
This one isn't over yet! Corey Davis is WIDE OPEN and scores a 66 yard touchdown! #TakeFlight pic.twitter.com/5JLSERul6W

— Pro Football Culture (@proftblculture) September 18, 2022
Defensive spotlight: The Browns' athletic linebacker duo had a tremendous all-around day. Anthony Walker, in particular, showed out from start to finish in coverage. He led all players with two forced incompletions as well as two coverage stops. Walker and Jeremiah Owusu-Koramoah combined to allow only 37 yards in coverage all day. 
Rookie spotlight: It was a breakout performance for first-round receiver Garrett Wilson. He led all receivers in the game with eight catches for 102 yards and two scores. His final one was the game-winner.
SOURCES SAY GARRETT WILSON IS HIM#NYJvsCLE on CBS | @GarrettWilson_V pic.twitter.com/l79cp2OIvg

— New York Jets (@nyjets) September 18, 2022
He did the majority of his damage from an outside alignment. Even though he had a near-even split of snaps inside versus outside, he caught six passes for 83 yards and two scores when lined up out wide.
Offensive line spotlight: Alijah Vera-Tucker showed why he was thought of so highly by Joe Douglas in the 2021 draft. On 49 pass-blocking snaps — most of which came in obvious passing situations with the Browns' defensive line teeing off — Vera-Tucker allowed only one pressure. 
Box Score
Passing
New York Jets
Player
Fantasy
Comp/Att
Yds
YPA
TD
Int

Joe Flacco

30.88

26 / 44

307

7

4

0

Braden Mann

0.68

1 / 1

17

17

0

0

Cleveland Browns
Player
Fantasy
Comp/Att
Yds
YPA
TD
Int

Jacoby Brissett

16.46

22 / 27

229

8.5

1

1
Rushing
New York Jets
Player
Fantasy
Car
Yds
YPC
TD
Long

Garrett Wilson

33

1

-2

-2

0

-2

Joe Flacco

30.88

2

6

3

0

7

Breece Hall

13

7

50

7.1

0

23

Michael Carter

10

7

23

3.3

0

8

Elijah Moore

6.5

1

-6

-6

0

-6

Braxton Berrios

2.2

2

22

11

0

19

Cleveland Browns
Player
Fantasy
Car
Yds
YPC
TD
Long

Nick Chubb

32.3

17

87

5.1

3

22

Jacoby Brissett

16.46

6

43

7.2

0

21

Kareem Hunt

9.4

13

58

4.5

0

13

Demetric Felton Jr.

0.9

1

-4

-4

0

-4
Receiving
New York Jets
Player
Fantasy
Tgt
Rec
Yds
YPT
TD

Garrett Wilson

33

14

8

102

7.3

2

Corey Davis

16.3

4

2

83

20.8

1

Breece Hall

13

1

1

10

10

1

Michael Carter

10

5

5

27

5.4

0

Tyler Conklin

10

9

6

40

4.4

0

Elijah Moore

6.5

5

3

41

8.2

0

Jeff Smith

2.7

1

1

17

17

0

Ty Johnson

1.4

3

1

4

1.3

0

Jeremy Ruckert

0

1

0

0

0

0

Cleveland Browns
Player
Fantasy
Tgt
Rec
Yds
YPT
TD

Nick Chubb

32.3

3

3

26

8.7

0

Amari Cooper

28.1

10

9

101

10.1

1

Kareem Hunt

9.4

2

2

16

8

0

Harrison Bryant

7.5

4

3

45

11.2

0

David Njoku

6.2

5

3

32

6.4

0

David Bell

1.6

1

1

6

6

0

Demetric Felton Jr.

0.9

1

1

3

3

0

Donovan Peoples-Jones

0

1

0

0

0

0