The Jacksonville Jaguars shut out the Indianapolis Colts, 24-0, in Week 2 behind a ferocious defensive effort that included five sacks and three interceptions.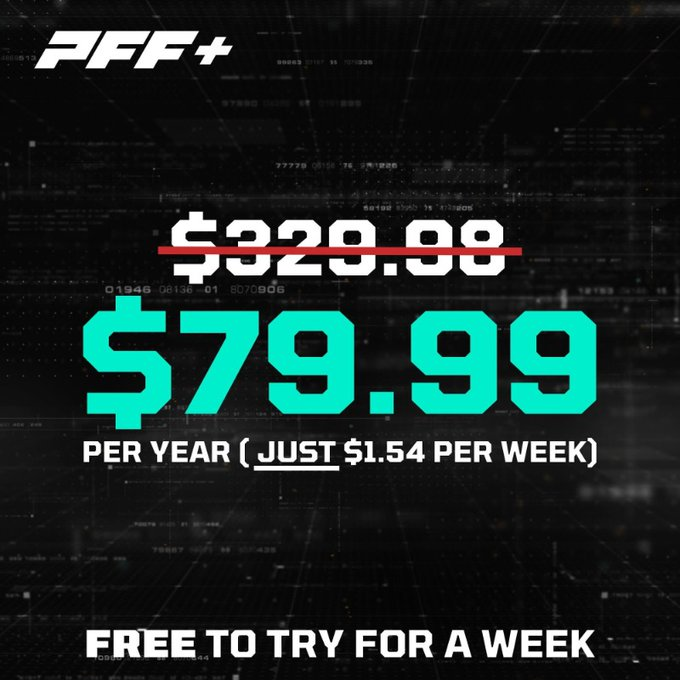 Offensive spotlight: Jaguars wide receiver Christian Kirk caught all six of his targets for 78 yards and two touchdowns. Thirty-five of those yards came after the catch.
Defensive spotlight: Among the many Jaguars pass-rushers to record multiple pressures on the day, Josh Allen posted a game-high four, including two sacks. He earned an 85.0 pass-rushing grade on first review.
Rookie spotlight: No. 1 overall pick Travon Walker chipped in with three pressures on the day — one hit and two hurries. He also made two tackles in the run game, including one stop.
Offensive line spotlight: The Colts' offensive line was charged with 10 pressures allowed. Matt Pryor and Danny Pinter were the biggest culprits, with each surrendering three pressures.
Box Score
Passing
Indianapolis Colts
Player
Fantasy
Comp/Att
Yds
YPA
TD
Int

Matt Ryan

4.8

16 / 30

195

6.5

0

3

Jacksonville Jaguars
Player
Fantasy
Comp/Att
Yds
YPA
TD
Int

Trevor Lawrence

18.5

25 / 30

235

7.8

2

0
Rushing
Indianapolis Colts
Player
Fantasy
Car
Yds
YPC
TD
Long

Ashton Dulin

13.2

1

3

3

0

3

Nyheim Hines

7.7

1

0

0

0

0

Jonathan Taylor

7.3

9

54

6

0

21

Deon Jackson

-0.3

2

-3

-1.5

0

1

Jacksonville Jaguars
Player
Fantasy
Car
Yds
YPC
TD
Long

Trevor Lawrence

18.5

3

11

3.7

0

8

James Robinson

15.8

23

64

2.8

1

37

Travis Etienne Jr.

8.3

9

20

2.2

0

6

Jamal Agnew

0.1

2

1

0.5

0

2
Receiving
Indianapolis Colts

Player

Fantasy

Tgt

Rec

Yds

YPT

TD

Ashton Dulin

13.2

7

5

79

11.3

0

Nyheim Hines

7.7

5

4

37

7.4

0

Jonathan Taylor

7.3

1

1

9

9

0

Dezmon Patmon

4.4

6

2

24

4

0

Kylen Granson

3.4

2

2

14

7

0

Mike Strachan

3.3

3

1

23

7.7

0

Mo Alie-Cox

1.9

3

1

9

3

0

Parris Campbell

0

2

0

0

0

0

Jacksonville Jaguars
Player
Fantasy
Tgt
Rec
Yds
YPT
TD

Christian Kirk

25.8

6

6

78

13

2

James Robinson

15.8

2

2

14

7

0

Evan Engram

11.6

8

7

46

5.8

0

Travis Etienne Jr.

8.3

3

3

33

11

0

Marvin Jones Jr.

6.3

5

3

33

6.6

0

Zay Jones

5.3

4

3

23

5.8

0

Dan Arnold

1.8

1

1

8

8

0

Jamal Agnew

0.1

1

0

0

0

0