Even without key contributors in quarterback Dak Prescott, left tackle Tyron Smith and safety Jayron Kearse, the Dallas Cowboys were able to escape AT&T Stadium with a 20-17 victory over the Cincinnati Bengals on Sunday evening.
The Cowboys jumped out to a 17-3 lead in the first half but allowed the Bengals to tie the game in the fourth quarter. Luckily, a late drive put the Cowboys in Brett Maher's field goal range, and he delivered a 50-yard field goal to secure Dallas' victory.
---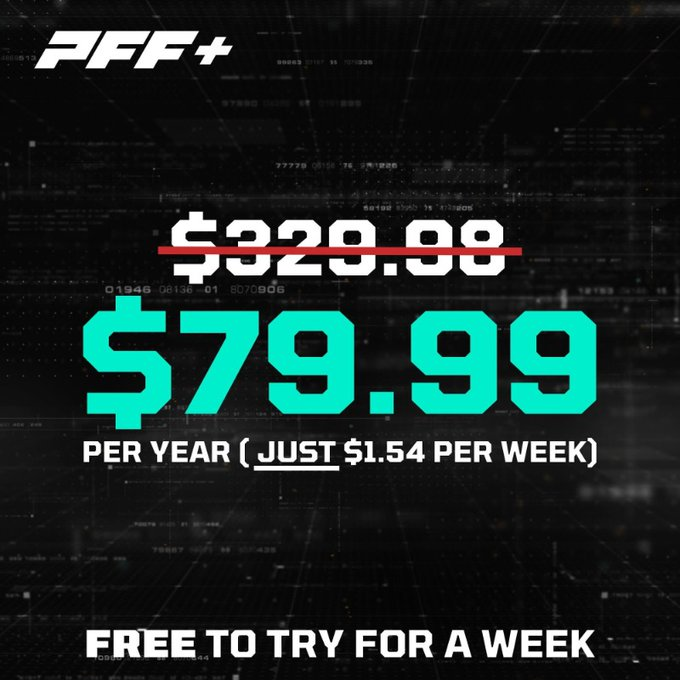 Offensive spotlight: After a hot first half, Cooper Rush cooled down a bit in the second half. Nonetheless, he was able to lead the Cowboys offense down the field and into field goal range with less than two minutes left to secure the victory. Ultimately, Rush finished 19 of 31 for 235 passing yards and a touchdown. Rush definitely wasn't perfect, finishing with two turnover-worthy plays, but he played way above expectation, totaling two big-time throws, and led Dallas to victory in Dak Prescott's absence.
Noah Brown also deserves recognition, as he was Dallas' most productive receiver on the day, catching all five of his targets for 91 yards and a touchdown. All five of Brown's receptions resulted in either a first down or touchdown, and he went two-for-two on his contested catch opportunities.
Defensive spotlight: The Bengals had no answer for the reigning NFL Defensive Rookie of the Year, as Micah Parsons was simply unblockable all afternoon for the Cowboys defense. While Parsons did most of his best work against Bengals right tackle La'el Collins, he also secured a sack against left tackle Jonah Williams. Altogether, Parsons finished with seven pressures, two sacks, three pass-rush wins that didn't result in a pressure and a pass-rush win rate north of 25% on first review.
Rookie spotlight: Cowboys rookie left guard-turned-left tackle Tyler Smith put together an impressive performance opposite an outstanding edge defender in Trey Hendrickson. Smith finished with 65.0-plus grades in the pass- and run-blocking departments, and he only allowed one pressure across 39 snaps in pass protection. This type of performance gives the Cowboys confidence that the team can survive without All-Pro left tackle Tyron Smith not just for most of this season, but in future seasons as well.
Offensive line spotlight: The Bengals' pass protection was notable for its struggles, as it allowed 11 pressures across 44 pass-blocking snaps. Quarterback Joe Burrow's pocket management wasn't great, but Cincinnati's offensive line failed to give Burrow ample time to attack Dallas' secondary.
---
Box Score
Passing
Cincinnati Bengals
Player
Fantasy
Comp/Att
Yds
YPA
TD
Int
Joe Burrow
16.56
24 / 36
199
5.5
1
0
Dallas Cowboys
Player
Fantasy
Comp/Att
Yds
YPA
TD
Int
Cooper Rush
13.6
19 / 31
235
7.6
1
0
Rushing
Cincinnati Bengals
Player
Fantasy
Car
Yds
YPC
TD
Long
Joe Burrow
16.56
4
26
6.5
0
12
Joe Mixon
11.3
19
57
3
0
10
Ja'Marr Chase
10.8
1
4
4
0
4
Samaje Perine
2
1
2
2
0
2
Dallas Cowboys
Player
Fantasy
Car
Yds
YPC
TD
Long
Tony Pollard
19.8
9
43
4.8
1
17
CeeDee Lamb
15.1
1
6
6
0
6
Cooper Rush
13.6
1
2
2
0
2
Ezekiel Elliott
5.9
15
53
3.5
0
11
KaVontae Turpin
0.3
1
3
3
0
3
Receiving
Cincinnati Bengals
Player
Fantasy
Tgt
Rec
Yds
YPT
TD
Tee Higgins Q
19.1
10
6
71
7.1
1
Joe Mixon
11.3
4
3
26
6.5
0
Ja'Marr Chase
10.8
9
5
54
6
0
Hayden Hurst
7.4
7
5
24
3.4
0
Tyler Boyd
5.7
2
2
17
8.5
0
Samaje Perine
2
1
1
8
8
0
Mitchell Wilcox
1.3
1
1
3
3
0
Drew Sample
0.6
1
1
-4
-4
0
Dallas Cowboys
Player
Fantasy
Tgt
Rec
Yds
YPT
TD
Noah Brown
20.1
5
5
91
18.2
1
Tony Pollard
19.8
7
4
55
7.9
0
CeeDee Lamb
15.1
11
7
75
6.8
0
Ezekiel Elliott
5.9
2
1
-4
-2
0
Dalton Schultz
2.8
4
2
18
4.5
0
Dennis Houston
0
1
0
0
0
0