With only two more weeks of regular-season football to go, it's time to really cherish the full slate of games while we can. The PFF Week 15 Team of the Week features a particularly star-studded cast, as only one rookie made it and only a handful of players on their rookie deals were included.

PFF's NFL Team of the Week series features game grades and advanced statistics for the NFL's top players at every position in a given week. All of PFF's ELITE subscribers have access to game grades, advanced statistics, positional snap counts and more in Premium Stats. All of PFF's grades and advanced stats from this week and every other week this upcoming NFL season are made available to ELITE subscribers within 24 hours of the final whistle.
[Editor's Note: All of PFF's advanced stats and grades for every NFL player are made available in PFF's ELITE subscription. Subscribe today to gain access!]
Offense
It wasn't a perfect performance, but it was as close as you can get. Brees put up the second-highest graded game we've seen all season and missed only one pass on 30 attempts. That one pass was a swing pass where Brees didn't set his feet, and it was the only thing that kept him from a perfect game.
Carson's eight broken tackles on the ground were tied for the most of any running back in the league this week, and of his 133 yards on the day, 99 came after contact. He added two scores for what was yet another impressive performance by the third-year back.
Jones was the Falcons' offense Sunday; he saw over half of Matt Ryan's targets and accounted for 63.8% of his passing yards. Jones finished with 13 catches for 134 yards, including the game-winning touchdown with only a couple of seconds left on the clock.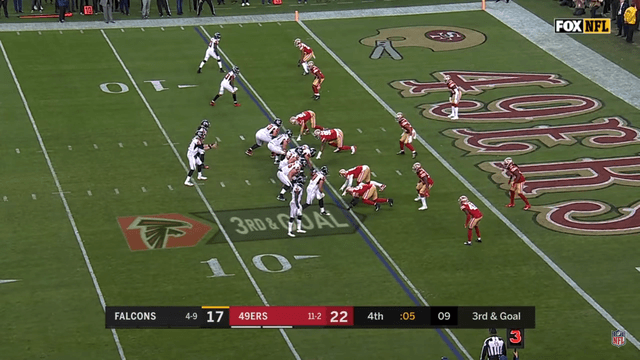 Thomas caught all 12 of his targets on the day, marking the third time he's been targeted nine-plus times in a game yet caught 100% of the passes thrown his way, which, following the theme of the night, broke a PFF record. He also caught both of his contested targets and had eight first downs. As Thomas himself says: it was just another day at the office.
Kittle's 134 yards may not seem terribly impressive until you consider that Jimmy Garoppolo only passed for 200 yards all game long. He hauled in three of his six contested targets, broke two tackles and threw a highlight-reel pancake block on the 49ers' first score for an all-around dominant game.
Kittle and Kelce aren't making the debate for the league's best tight end any easier with how dominant they both are week in and week out. Kelce noticed the snow about as much as Mahomes did this week, with 11 catches on 12 targets for 142 yards and nine first downs on the day.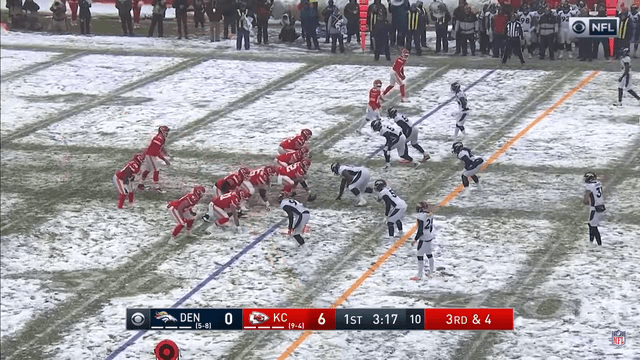 The Packers fill both our left and right tackle spots this week, as Bakhtiari allowed one lone pressure on 36 pass-blocking snaps. He's now the third-highest-graded left tackle in the NFL in terms of pass protection.
The much-maligned left guard has actually been very solid over the second half of the season. The image of him getting worked over for eight pressures against the Falcons in Week 2 can be difficult to get out of your mind, but from Week 6 on, Seumalo has been the ninth-highest-graded guard in the NFL.
It's been evident that Frederick has not been himself after missing all of 2018 with Guillain-Barre syndrome. He had a 64.4 overall grade heading into this week but looked like his old self against the Rams. His 81.2 overall grade was far and away the best of any game this season, with his previous high being 73.6 against Green Bay in Week 5.
It might not be the most valuable position to have on the list, but the Patriots will take impressive offensive performances from anywhere they can get them at this point. Mason has had an up-and-down 2019 season after being a PFF pro bowler last year, but now he's earned overall grades over 85.0 in three of his last six games.
Bulaga makes the team of the week for his ridiculously impressive performance against Khalil Mack this weekend. Bulaga didn't allow a single pressure on 36 pass-blocking snaps as he continues to work his way up our tackle rankings.
Defense
Jarrett was a man possessed against the 49ers' ground attack. He racked up four run stops, which is tied for the most of any interior defensive player this week. Jarrett added six hurries as a pass-rusher for a ridiculous all-around performance.
Clark not only deserves credit for his elite, seven-pressure performance, but also for playing more snaps than any other defensive interior player this week (65). The fourth-year defensive tackle has been red-hot lately, with 27 pressures in his last five games.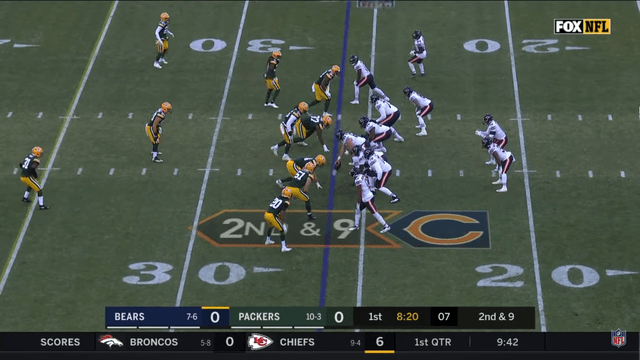 Hunter may not have stuffed the stat sheet, but the grades showed an all-around elite performance. His 91.1 run-defense grade and 87.0 pass-rushing grade were both tops among qualifying edge defenders this week. 
Dunlap had a particularly slow start to the season but has come on strong with 21 pressures in his last four games. He racked up a sack, two hits, one hurry and four run stops this week, along with a forced fumble. 
The Bucs have the makings of something special at the linebacker position, as David reminded everyone this week that he's still one of the league's best. He had three coverage stops on the day and only one of his seven targets resulted in a first down.
Davis is quietly having far and away the best season of his career. He broke up two passes against the Colts to bring him to eight for the season. Davis hadn't had more than three in any season prior to this year, and he is now the third-highest-graded linebacker in the NFL.
The best cornerback in football only solidified that title more on Sunday with two picks, two forced incompletions and only 24 yards allowed on six targets in coverage. Both of his interceptions came in man coverage. On his first pick, Gilmore ran a hitch route better than Tyler Boyd did. On the second, he trusted a zero blitz to get home and broke on an out route immediately for a pick-six.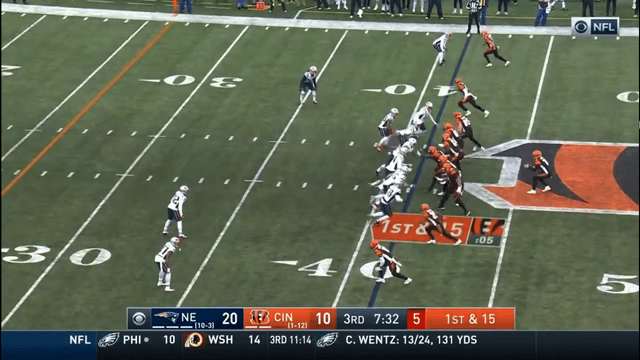 Peterson locked up Odell Beckham Jr. & Co. with ease Sunday. He only allowed five receptions from 11 targets for 38 yards and added a pick plus three forced incompletions. Peterson's stat line could have been even crazier, however, as he had a pick slip through his hands and was ruled out of bounds on another he caught.
Harris didn't allow a single catch into his coverage all day and had a gorgeous interception in the fourth quarter. On the pick, Harris had to respect a corner route on his side of the field, but after seeing Philip Rivers release towards the deep middle, Harris wheeled over his shoulder and took a perfect angle for the takeaway.
Mathieu has been one of the most impactful free-agent signings this year, and his versatility has been massive for the Chiefs' defense. They even had him in man-to-man coverage on Courtland Sutton in the red zone and Mathieu rewarded the coaching staff's faith with a beautiful forced incompletion on a fade.
Even if he didn't pick off two passes, Jackson still might have landed on the team of the week with his lockdown performance. He only allowed four catches for 29 yards on seven targets while adding two stops against the Bengals. However, both picks were masterclasses in defending go-balls from a press position, as he got his head around once he got in phase with the receiver to pluck the ball out of the air.
Special Teams