The Pittsburgh Steelers remain undefeated after dominating the Cincinnati Bengals at Heinz Field, 36-10. Ben Roethlisberger carried the load offensively, throwing the ball well despite being withheld from practice for most of the week leading up to this game because of COVID-19 protocols.
Editor's note: All of PFF's grades and advanced stats from this game will be finalized and made available to ELITE subscribers within 24 hours of the final whistle.
Story of the Game
Through the first nine weeks, Roethlisberger leads the league in the shortest average time to throw (2.18 seconds). His quick release wore out the Bengals' pass rush, which generated pressure on just 8.7% of his dropbacks. The Steelers' offense produced seven explosive pass plays that went for 15 yards or more, and Roethlisberger completed two big-time throws to show he still has the ability to push the ball downfield.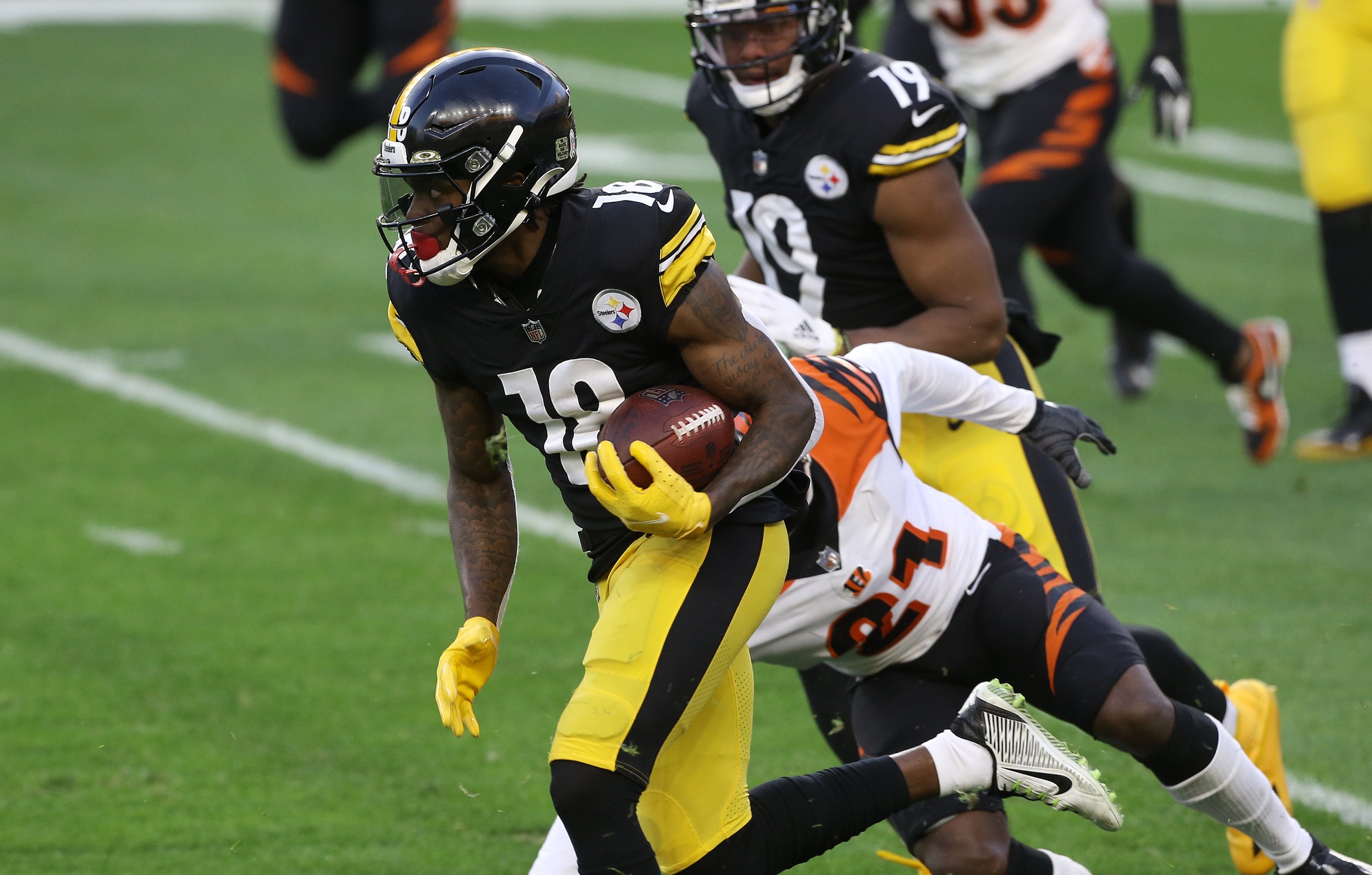 Simply put, the Bengals' secondary could not match up with the depth of playmakers the Steelers have at their disposal in the passing game. Whether lined up against Diontae Johnson, JuJu Smith-Schuster or Chase Claypool, Tony Brown could not hold up in coverage at his wide corner position. He surrendered six catches off of 12 targets for 84 yards and a touchdown. Roethlisberger went after Brown in critical situations and completed five passes against the third-year defender for first downs.
Cincinnati averaged 6.6 yards per rush nad 4.4 yards before contact, yet Joe Burrow dropped back 44 times and faced pressure 40.9% of the time. Head Coach Zach Taylor needs to integrate more balance into this offense for the sake of protecting his franchise quarterback.
Rookie Watch
Tee Higgins caught seven passes for 115 yards and a touchdown, including a 54-yard reception in the second quarter. Chase Claypool continues to build his case for offensive rookie of the year with four catches for 56 yards and two touchdowns. Outside of these two and Burrow, no other rookie played a prominent role for either team.
ELITE subscribers can view player grades, advanced statistics, positional snap counts and more in Premium Stats 2.0.