While the Cincinnati Bengals and Los Angeles Rams still have Super Bowl aspirations, the rest of the league and its fans are preparing for the offseason. PFF is also getting into the action with the launch of its 2022 Draft Guide and free agency ranking tool, which allows you to sort by position or team needs and includes OverTheCap contract projections, historical grades and wins above replacement (WAR) numbers for the past three seasons.
This article is part of a series that will go through PFF's top-ranked free agents (excluding QBs) by position group, using their past stats to match them with historical players. Once we have a sample of similar players, we can see how they performed in subsequent seasons to get an idea of the current player's range of outcomes. I'll also include any potential bargain free agents who aren't at the top of our rankings but look better than expected in WAR projections.
This system is similar to FiveThirtyEight's CARMELO NBA player projections, but it is applied to football and uses PFF's WAR metric as the proxy for player value.
Buying wins in free agency is an expensive proposition, but the value of each incremental win for a playoff-caliber team cannot be understated. This year, teams will have tough decisions on how to spend that money.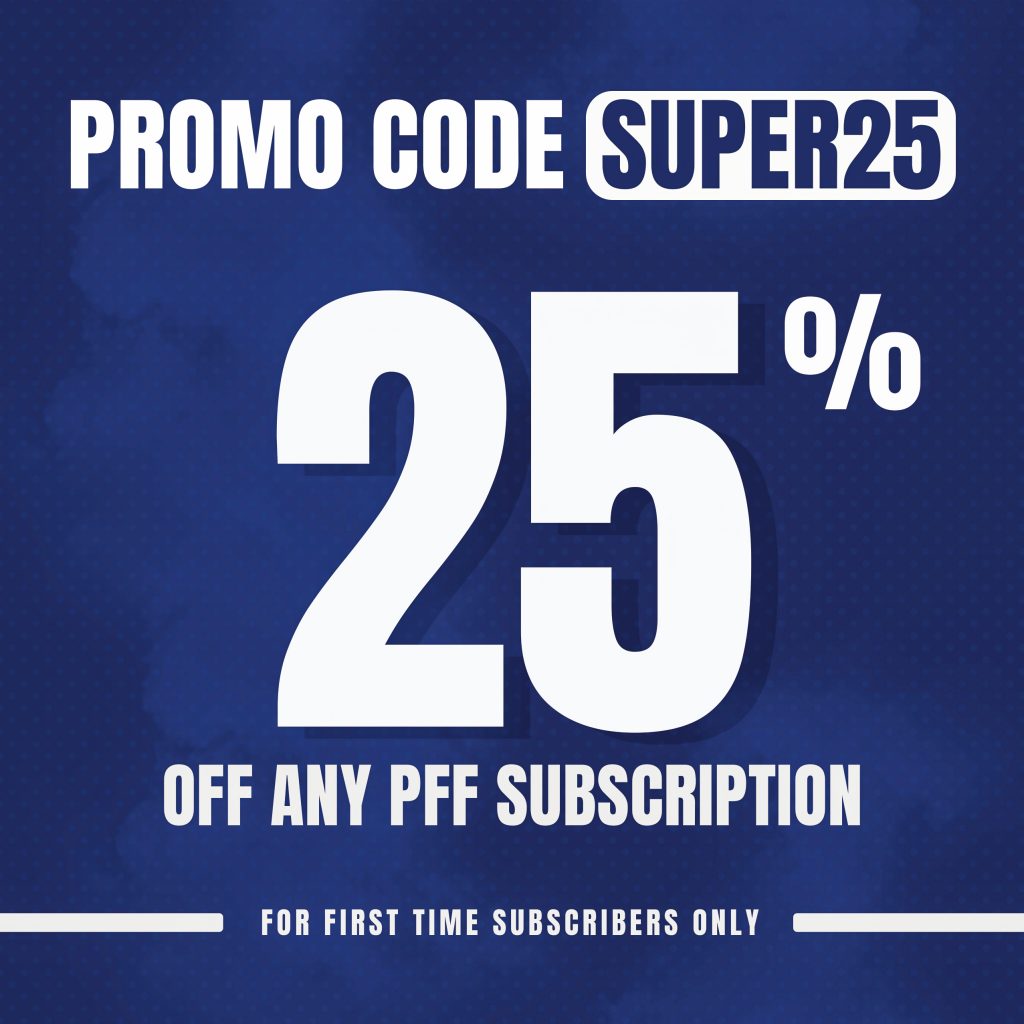 Click here for more PFF tools:
Rankings & Projections | WR/CB Matchup Chart | NFL & NCAA Betting Dashboards | NFL Player Props Tool | NFL & NCAA Power Rankings
Best Bets Tool
---
METHODOLOGY
For each of the edge defenders below, the closest comparable players were found by measuring the similarity between them based on several features — age (within one year), WAR, previous-year WAR, WAR per snap, PFF pass- and run-blocking grades.
The most similar players across these metrics are grouped to calculate the expected WAR numbers for 2020 and 2021, and the weight of each comparison reflects the level of similarity. I didn't use the same number of comparisons for all players as it is more difficult to find a wide range of comparable seasons for older players.
The first plot shows the relevant WAR numbers for each of the edge defender's closest comparisons, the next displays past and future performance for the free agent based on the comparisons, and the final table shows the dollar values based on positional WAR baselines for each outcome (expected, ceiling and floor) through 2023.
I decided to restrict the forecasts to the next two years in order to maximize the number of comparable players we have in the dataset, reduce error for longer forecasts and reflect the fact all but the NFL's top-tier free-agent contracts are glorified two-year deals that give teams the option to continue.
Hicks has some of the best interior defenders of the last 15 years among his most comparable players, but not all of them maintained strong production as they aged. Hicks is going to turn 33 years old late in the 2022 season.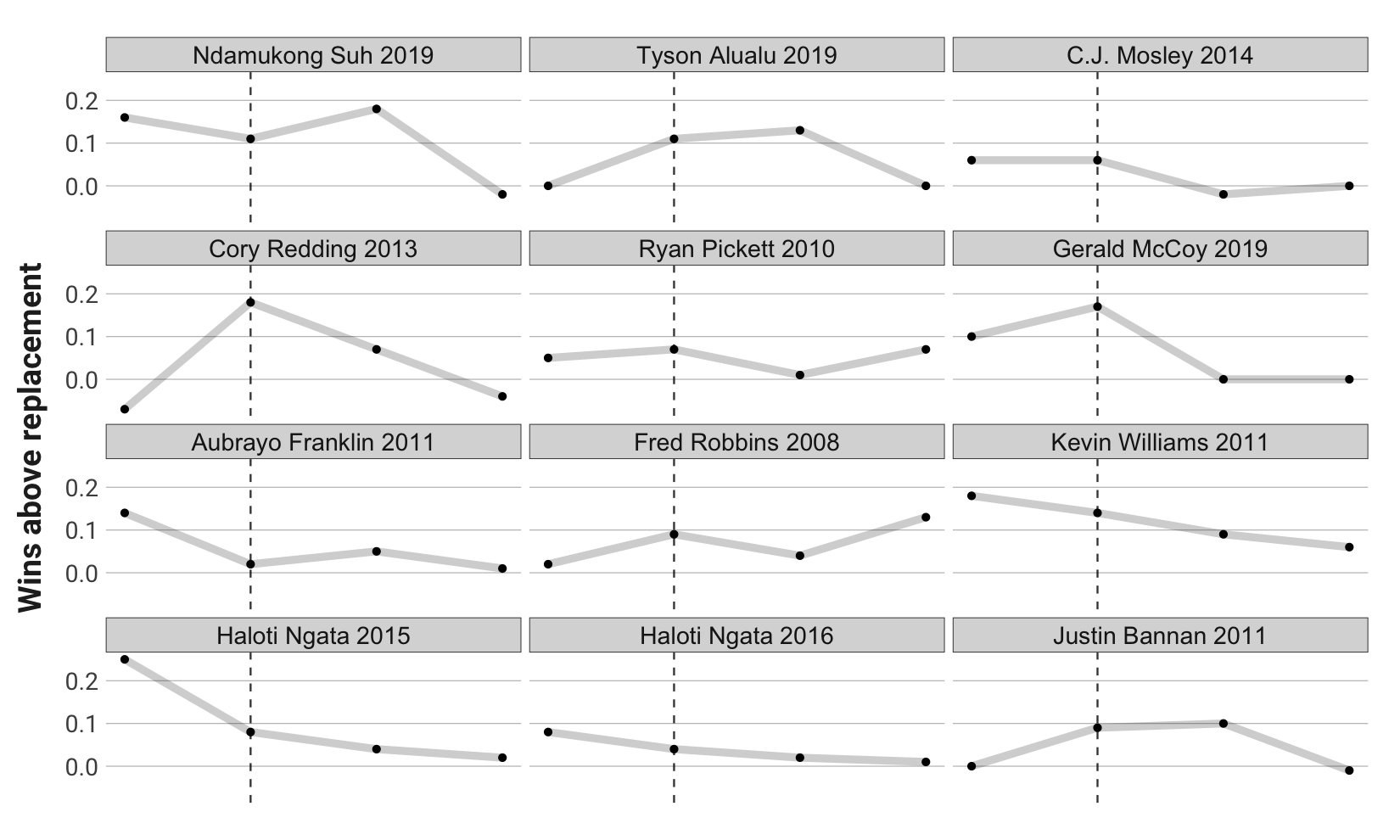 The longtime Chicago Bear saw his production decline slightly in 2021, mainly because he was only on the field for 40% of the snaps he played in 2020, but his overall PFF defensive grade improved.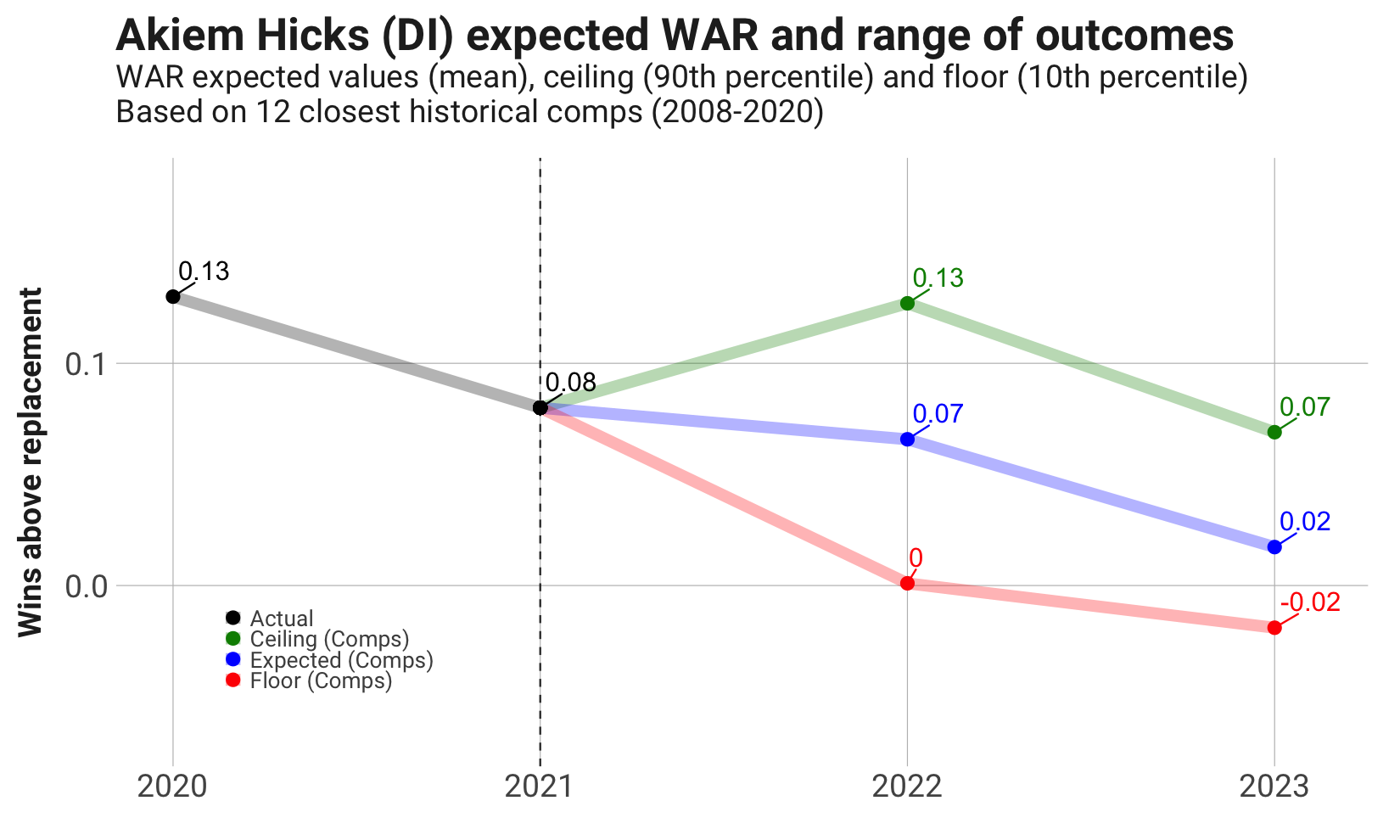 We project Hicks will sign for around $9 million per season for two seasons, which will be a huge discount if he hits his ceiling but a potential loss if age catches up to his play as he enters his mid-30s.
| | | | | | |
| --- | --- | --- | --- | --- | --- |
| Outcome | 2020 | 2021 | 2022 | 2023 | Two-Yr Avg |
| Actual/Expected | $27.9 | $17.6 | $15.8 | $4.5 | $10.1 |
| Ceiling (90th) | N/A | N/A | $29.3 | $15.8 | $22.5 |
| Floor (10th) | N/A | N/A | $1.0 | $1.0 | $1.0 |
Subscribe to PFF Edge to continue reading
Already have a subscription? Sign In