The true 0-tech or 1-tech player who is anything more than a space-eater and run-clogger is a dying breed in the NFL. Nose tackles are large enough and strong enough to control double teams, but it takes a rare type of athlete to still have the sort of quickness and explosiveness needed to provide high-level value as a pass rusher. To say Vita Vea is that kind of athlete is an understatement.
[Editor's Note: PFF EDGE and ELITE subscribers have access to the new player grades experience. Subscribe to PFF EDGE or ELITE today to gain access!]
There are tales of Vea's athletic feats at both California's Milpitas High School and with the Washington Huskies that tell you this is the kind of guy who is just different physically. Some of them were featured in a piece on ESPN leading up to the 2018 NFL Draft, including the time that Vea chased down one of the fastest guys in the league — a bona fide track star — on a fumble recovery. Playing offense wasn't a rare occurrence, either. I encourage you all to watch 87 seconds of Vea looking like a nearly 300-pound Barry Sanders in the backfield at Milpitas (chase-down tackle at the 0:40 mark).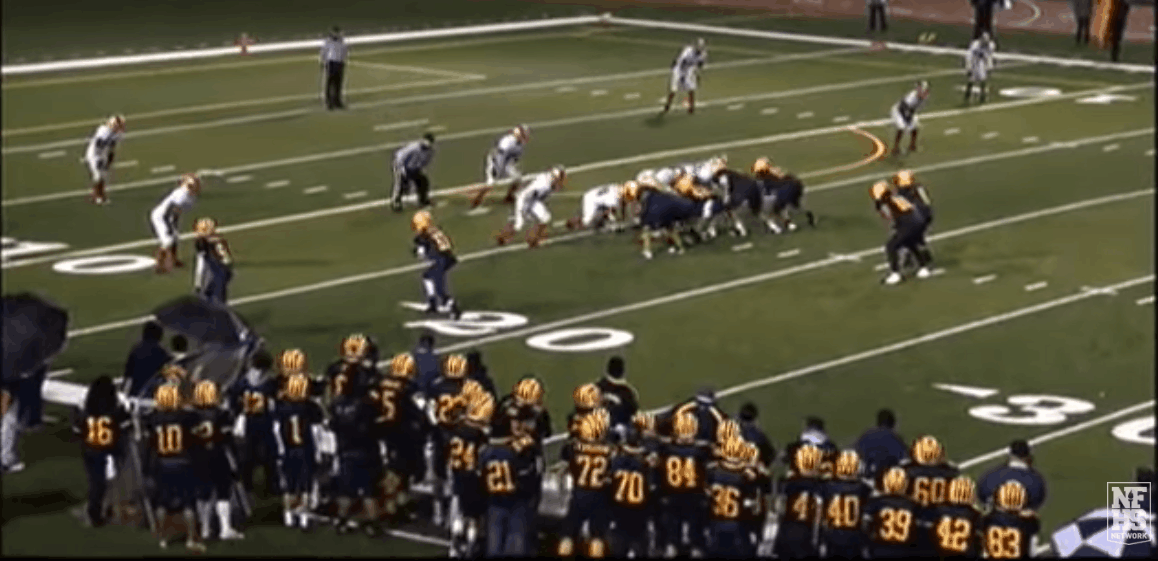 He clocked a 5.1-second 40-yard dash at nearly 350 pounds, putting him in the Mekhi Becton stratosphere of size and speed, and he reportedly would have put up ridiculous jumping numbers had he not injured his hamstring at the Combine. His position coach at Washington, Ikaika Malloe, said of Vea's box jumps, "That's what blew me away. He's jumping on boxes that our defensive backs are jumping on, and he shouldn't be doing it. … His explosiveness and his ability to jump as high as he does and land on soft feet, to me that was probably the most impressive thing I've seen somebody his size do."
Throw in the kind of strength that fuels a casual 41 reps on the bench press, and you're talking about a legitimate physical freak in a league of freakish athletes. That kind of natural ability paired with strong production (90.0-plus overall grades in 2016 and 2017 with the Huskies) is what drew the attention of the Tampa Bay Buccaneers at the 12th overall pick in the 2018 NFL Draft.
It's hard to imagine they've been disappointed in their investment thus far.
Vea got off to a slow start in his NFL career after a calf injury suffered in the first padded practice of training camp in 2018 sidelined him throughout the preseason and the first several weeks of the regular season. Understandably, there were some struggles upon his return to the field.
Subscribe to PFF Edge to continue reading
Already have a subscription? Sign In