Super Bowl 57 is now just ahead of us, a clash of the best teams of their respective conferences. When two very good teams of similar team strength face each other, nuances will usually decide the game. We use this article to look at a few storylines that could shape the Super Bowl and investigate them with the help of our vast data on both teams.

Is the Chiefs' defense better than we think?
When looking at their overall performance, one could say the Chiefs' defense is a perfectly average unit, ranking 15th in overall defense, 18th against the pass and 20th against the run, all measured in weighted opponent-adjusted EPA per play allowed.
However, didn't the Chiefs just hold a streaking Trevor Lawrence and an elite Cincinnati Bengals offense to 20 points when the team needed it the most because the offense had to deal with quarterback Patrick Mahomes' high ankle sprain and several injuries at wide receiver? Both Lawrence and Bengals signal-caller Joe Burrow finished with slightly below-average EPA per play against Kansas City. That's definitely more than what we would expect from an average defense.
Is the Chiefs' defense actually better than that? A deeper dive into their season shows that could be true.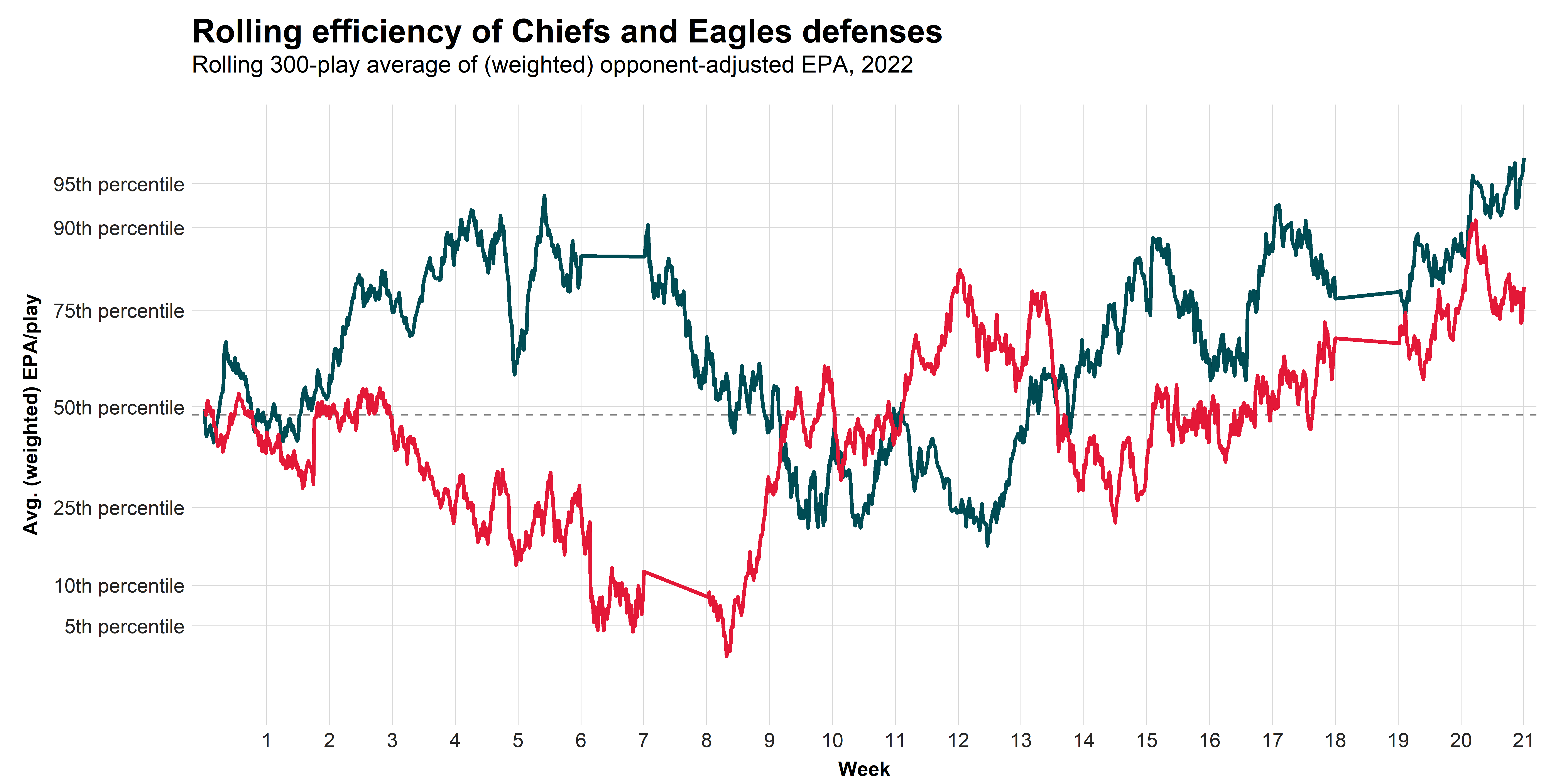 The Chiefs' offense endured a rough stretch to start the season but has played at a decent level after their bye in Week 8 and can even compare to the much more respected Philadelphia Eagles defense.