INGLEWOOD, Calif. — Los Angeles Rams wide receiver Cooper Kupp doesn't like talking about himself. It makes him anxious and sweaty. He'd rather talk about his teammates or his family or literally anything other than No. 10 on the Rams.
But the 2021 NFL Offensive Player of the Year made an exception after capping off the most magical season for a wide receiver in NFL history with a Super Bowl championship and Super Bowl MVP, snagging eight passes on 10 targets for 92 yards with two touchdowns, including the game-winner with 1:25 left in the fourth quarter to put the Rams ahead of the Cincinnati Bengals 23-20.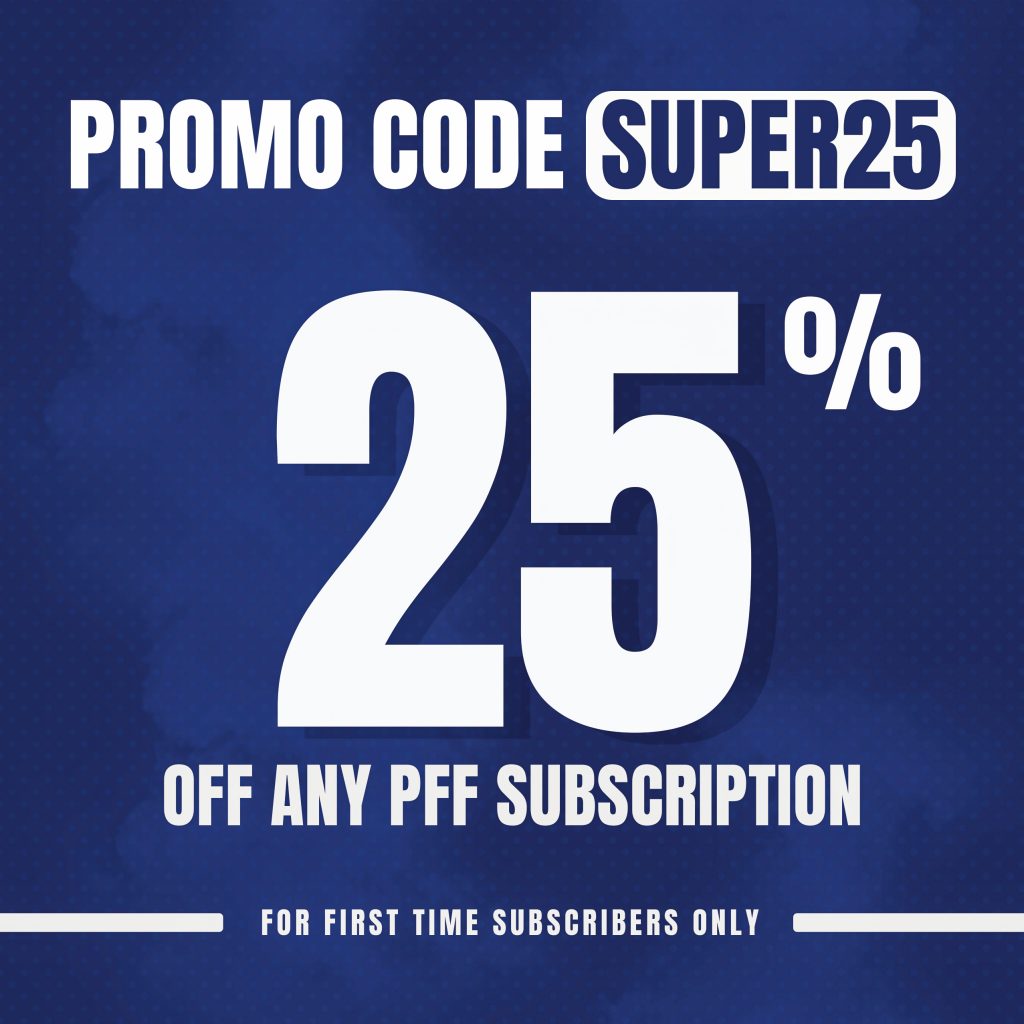 Click here for more PFF tools:
Rankings & Projections | WR/CB Matchup Chart | NFL & NCAA Betting Dashboards | NFL Player Props Tool | NFL & NCAA Power Rankings
Best Bets Tool
---
Because Kupp had a premonition after the Rams' last Super Bowl appearance, and he finally got to share it with the rest of the world. Kupp didn't get to play in that game — a 13-10 loss to the New England Patriots in Super Bowl LIII — after he tore his ACL midway through the 2018 season. But as he walked off the field in 2019, stinging from the loss to the Patriots, he knew he'd be back in a Super Bowl.
"I don't know what it was," Kupp said. "It was just this vision. God revealed to me that we were gonna come back. We were gonna be a part of a Super Bowl. We were gonna win it, and somehow I was gonna walk off the field as the MVP of the game. And I shared that with my wife because I couldn't tell anyone else obviously what that was.
"But from the moment this postseason started, there was just a belief every game. It was written already, and I just got to play free knowing that I got to play from victory, not for victory."
Kupp probably wouldn't have been +600 to win Super Bowl MVP if anyone other than his wife, Anna, had known about his vision.
Cooper Kupp was (+600) to win Super Bowl MVP ????

????: @RamsNFL pic.twitter.com/QqaN9juJOn

— PFF Bet (@PFF_Bet) February 14, 2022
Kupp also finished the game with a 7-yard rush, a key play that picked up a first down on fourth-and-1 on the Rams' fourth-quarter game-winning drive. He didn't drop a pass, picked up 37 yards after the catch and 30 yards after contact and hauled in five first downs and two contested catches. And he did it all while drawing extra attention after fellow starting wide receiver Odell Beckham Jr. went out with a knee injury in the first half.
"In a lot of the third-down situations, they were kind of doubling him, especially after Odell went out," head coach Sean McVay said after the game. "They were able to hone in on him. That's when Cooper made the most of his opportunities at the most important and critical times. …
"Cooper Kupp is the man."
Kupp is the first player in NFL history to hit the triple crown — leading receivers in catches, yards and touchdowns — win the NFL Offensive Player of the Year Award and Super Bowl MVP in the same season. Pro Football Hall of Famer Jerry Rice is the only other receiver to accomplish all of those feats in a career. Kupp did it in one season.
Kupp was also PFF's highest-graded receiver (92.8) this season as he hauled in 178 passes for 2,425 yards with 22 touchdowns over the regular season and playoffs.
Despite Kupp's incredible performance on Sunday, there were other prime candidates for MVP on the Rams. Quarterback Matthew Stafford completed 26-of-40 passes for 283 yards with three touchdowns and two interceptions. Edge rusher Von Miller registered six total pressures with two sacks, one hit and three hurries. Defensive tackle Aaron Donald pressured Bengals QB Joe Burrow on Cincinnati's final offensive play, an incompletion on fourth-and-1.
McVay had a feeling that was coming when he saw the Bengals intended to pass on fourth down.
"I promise you guys. I was mic'd up, so you guys can hear it. When it was the fourth down and you could see they were in shotgun and probably not going to run the football, I said, 'Aaron's going to close out the game right here.' He is the effin' man."
Donald finished the game with eight total pressures, two sacks, one hit and five hurries. A report before the game indicated that the star interior pass-rusher could retire if the Rams won Super Bowl LVI. He sidestepped questions about potential retirement after the game, however, intending to enjoy the Super Bowl win before coming to any future decisions.
The Rams sacked Burrow seven times and brought 26 pressures, 16 hurries and three hits on 43 dropbacks. The Bengals quarterback was getting the football out in an average of just 2.43 seconds, but it wasn't quick enough to avoid Los Angeles' pass rush behind a leaky offensive line.
Right guard Hakeem Adeniji let up three sacks and one hurry. Left guard Quinton Spain and running back Joe Mixon also gave up sacks. Right tackle Isaiah Prince allowed six total pressures, including one QB hit.
Burrow wound up completing 22-of-33 for 263 yards with one touchdown and no interceptions as Cincinnati came up just short against the Rams. Wide receiver Tee Higgins shined with four catches on seven targets for 100 yards with two touchdowns. Rookie wideout Ja'Marr Chase caught five passes for 89 yards as the Bengals wide receivers torched Rams All-Pro cornerback Jalen Ramsey for five catches on nine targets for 160 yards with one touchdown.
Bengals cornerback Eli Apple also struggled in the game, allowing four catches on seven targets for 41 yards with two touchdowns.
Despite the Bengals' success through the air, it wasn't enough to combat the performances of Kupp, Donald, Miller and the rest of the Rams' pass rush as L.A. won the Lombardi Trophy at home in SoFi Stadium.
After the magical season, it will be a short commute for Kupp to celebrate his Super Bowl MVP with Stafford at Disneyland.
Going to Disneyland! pic.twitter.com/26SAtAMfuo

— Dianna Russini (@diannaESPN) February 14, 2022