The San Francisco 49ers took care of business at home on Thursday night, beating the New York Giants 30-12 to advance to 3-0. Here is our initial statistical review of the game. 
Game Summary

According to our new noise-canceled score metric, the game was even more lopsided than the final score indicates. The 49ers moved the ball at will, even though they often needed three downs to do so. The Giants, however, struggled to stay on the field on offense.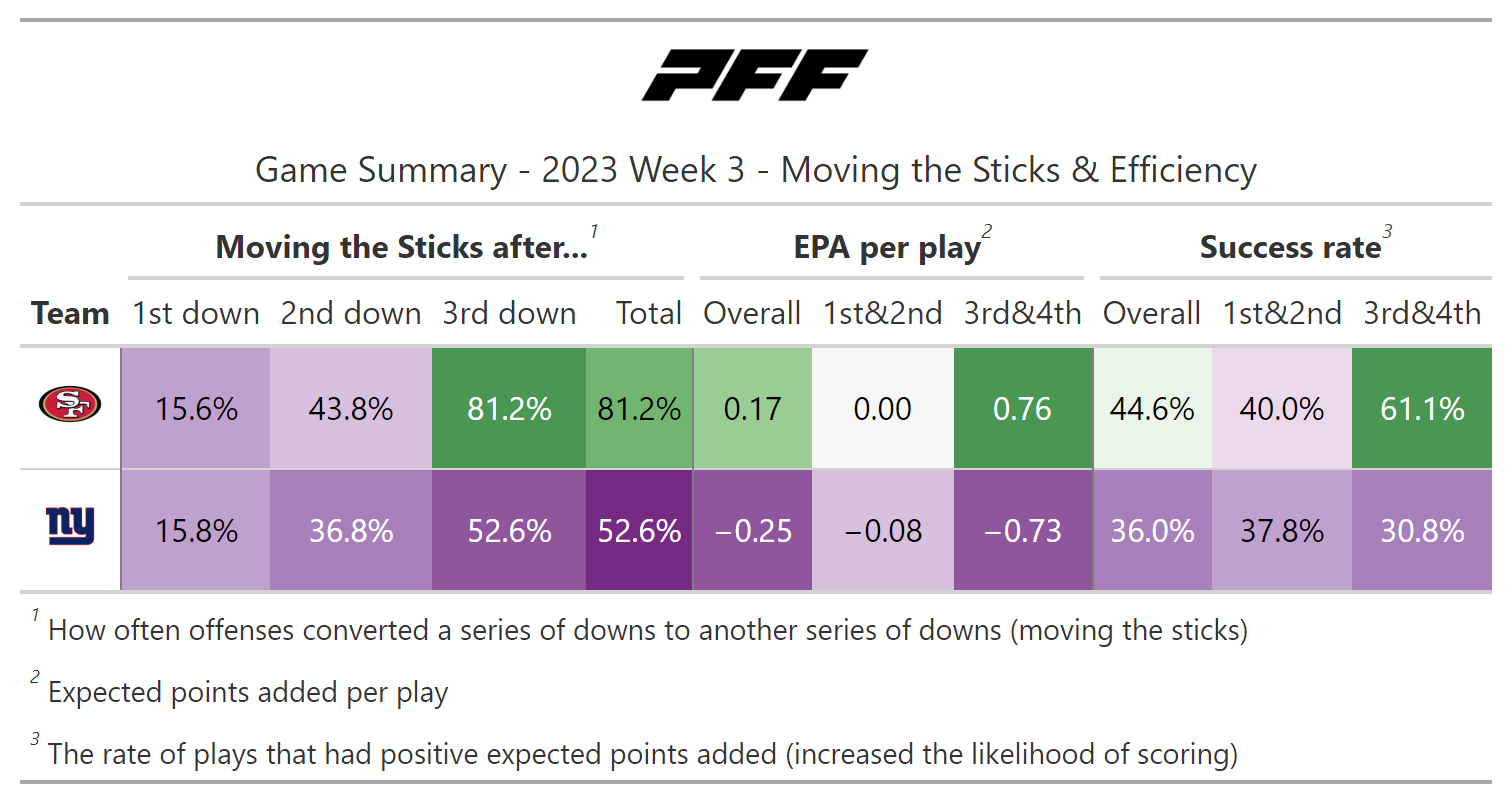 If the Giants were to hand out game balls after losses, they would have given one to their punter Jamie Gillan, who caused the 49ers to lose almost 2 points on punt returns compared to the expectation.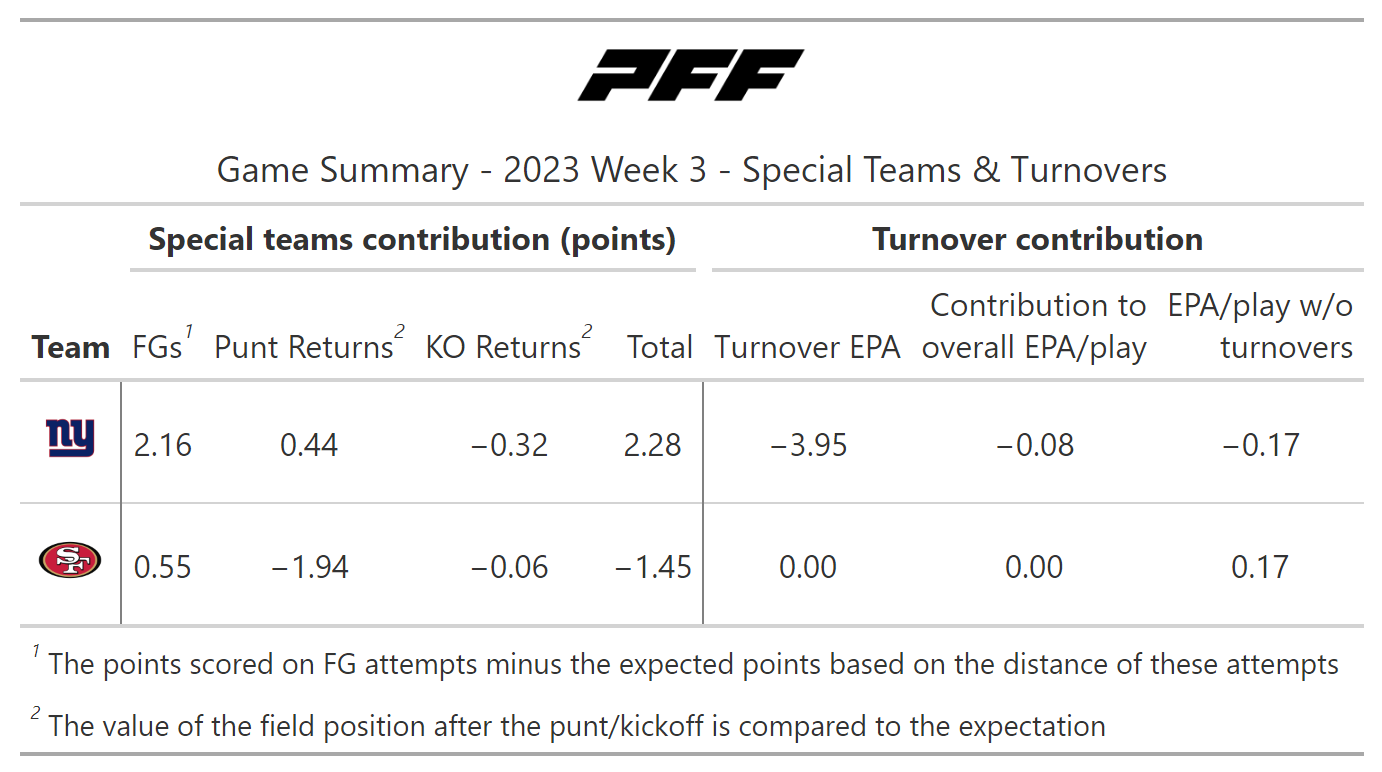 Passing summary
It's always a clear sign that a passing offense had no answers for a defense when it didn't average positive expected points per targeted pass, even after filtering out interceptions.
That's what happened to the Giants last night. It's simply too hard to win a football game when you average 4.4 yards per targeted pass, especially against an offense as prolific as the 49ers'.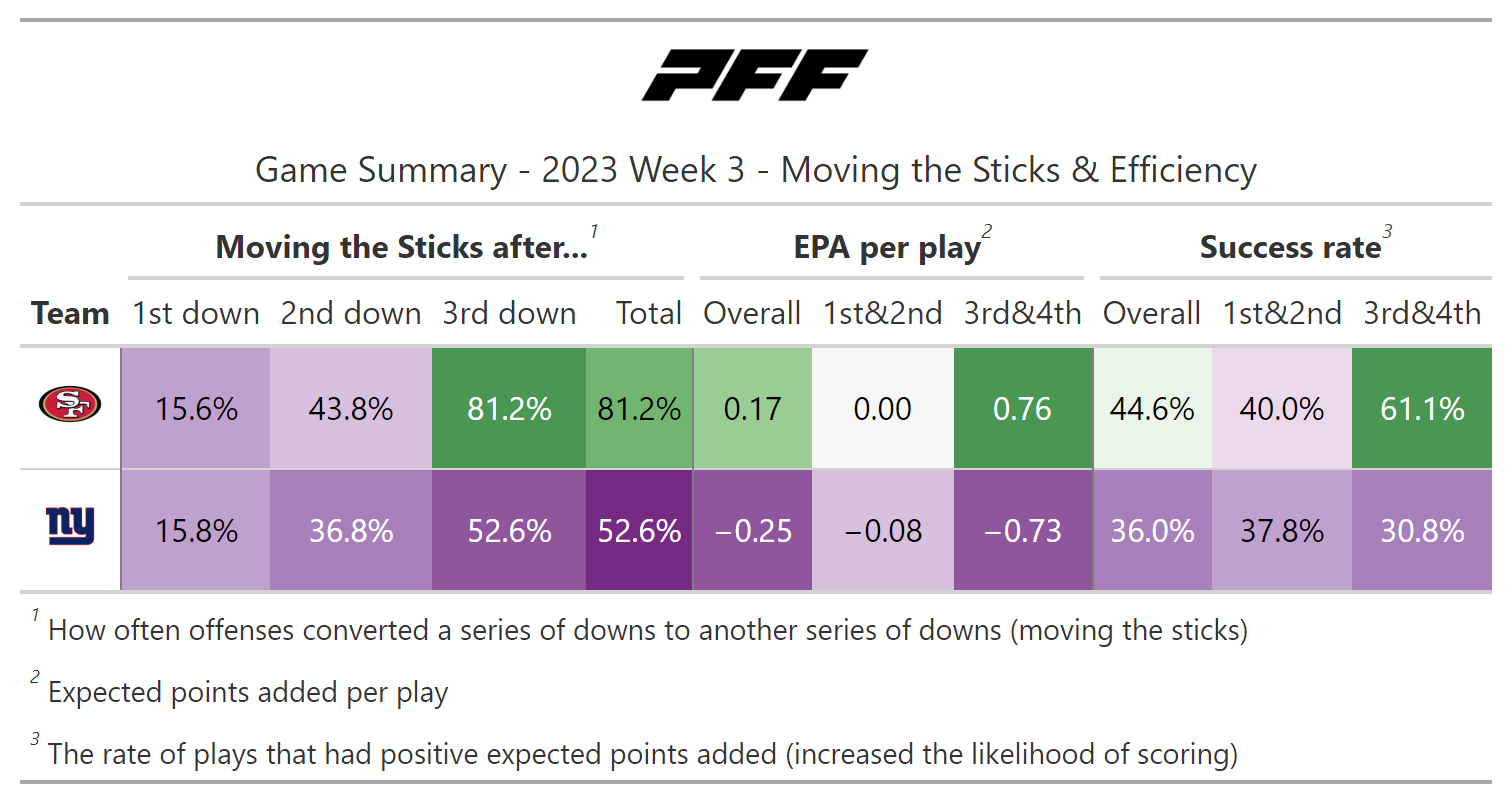 Receiving summary
Given the non-functional passing game, it's hard to find a receiver who stood out for the New York Giants. The Giants couldn't get much done after the catch, as leading targets Darius Slayton and Darren Waller combined for only six total yards after the catch.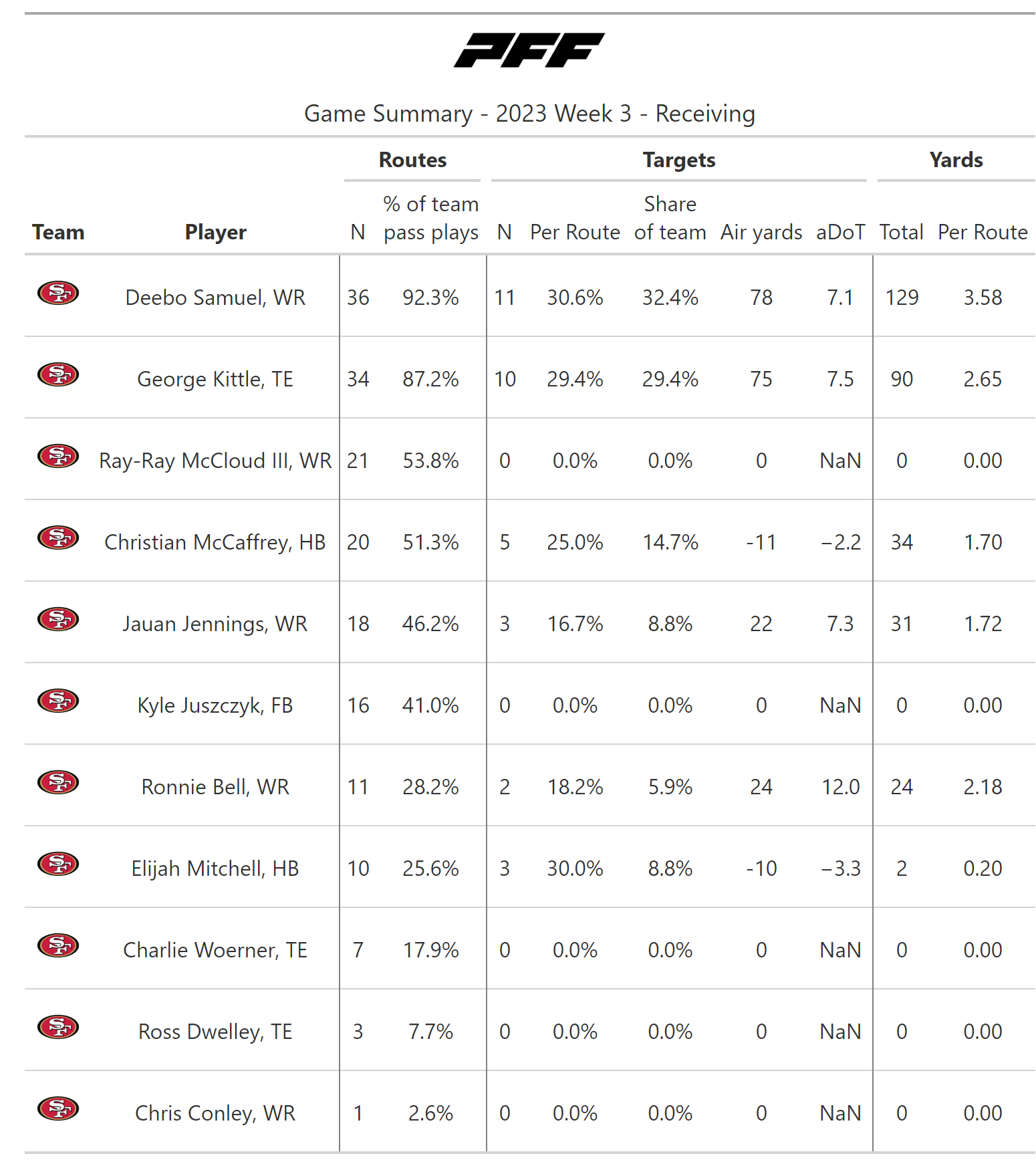 The 49ers receivers did most of their damage after the catch, as their three leading receivers had an average depth of target of 7.1, 7.5 and -2.2, respectively.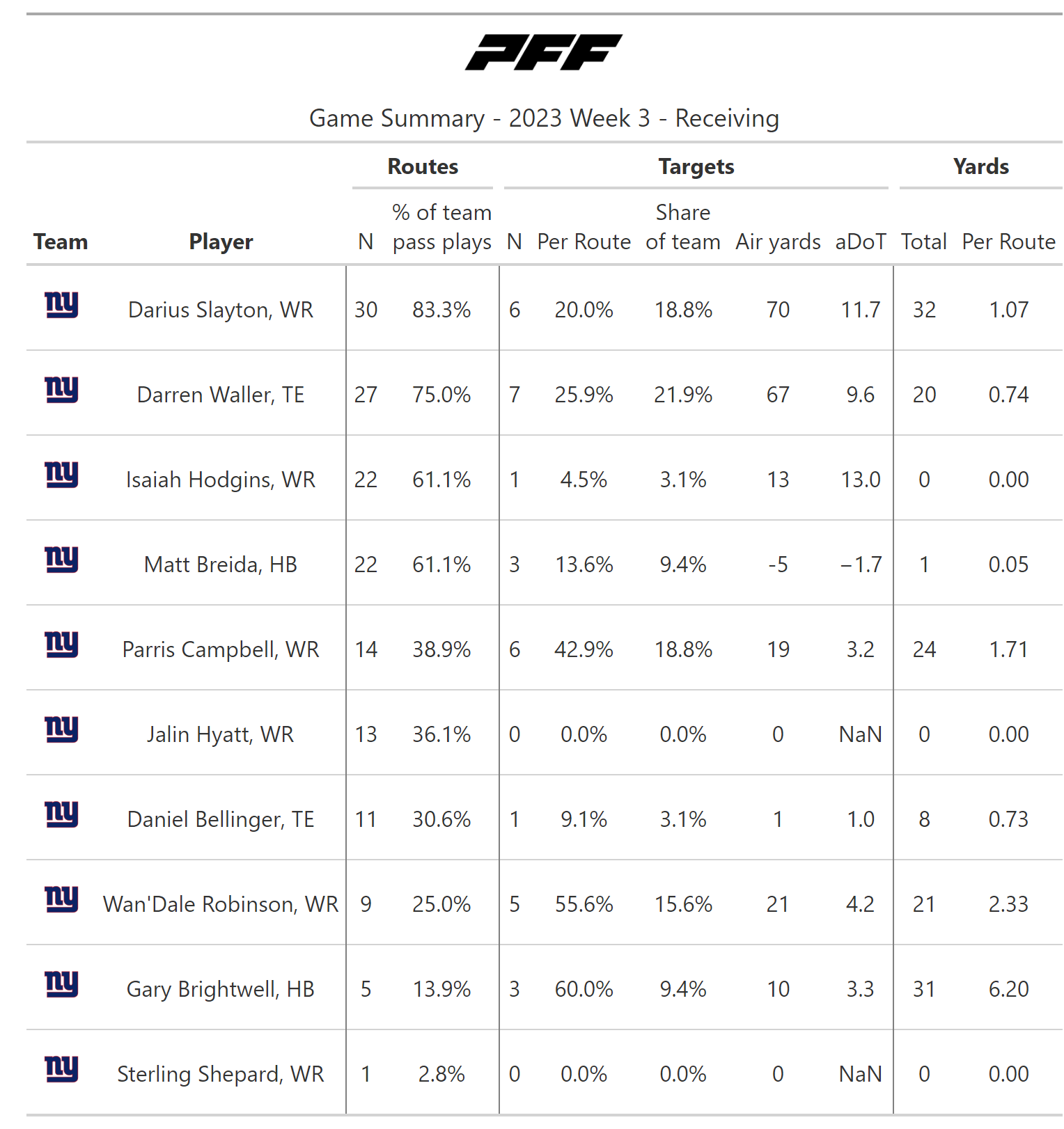 Rushing summary

To make it even worse, the Giants also couldn't really run the ball, while the 49ers had decent success on the ground.