The 2020 quarterback class wasn't billed as anything that will go down in the history books, but most agreed pre-draft that there were multiple franchise-type options to be had. When the dust settled, three quarterbacks were taken inside the top six picks, and all ended up starting at least half the season for their respective franchises.
That means we get to do what everyone loves to do: overreact. In all seriousness, let's try to put their rookie seasons in context, examine what they did well or not so well and rerank them based on future projections.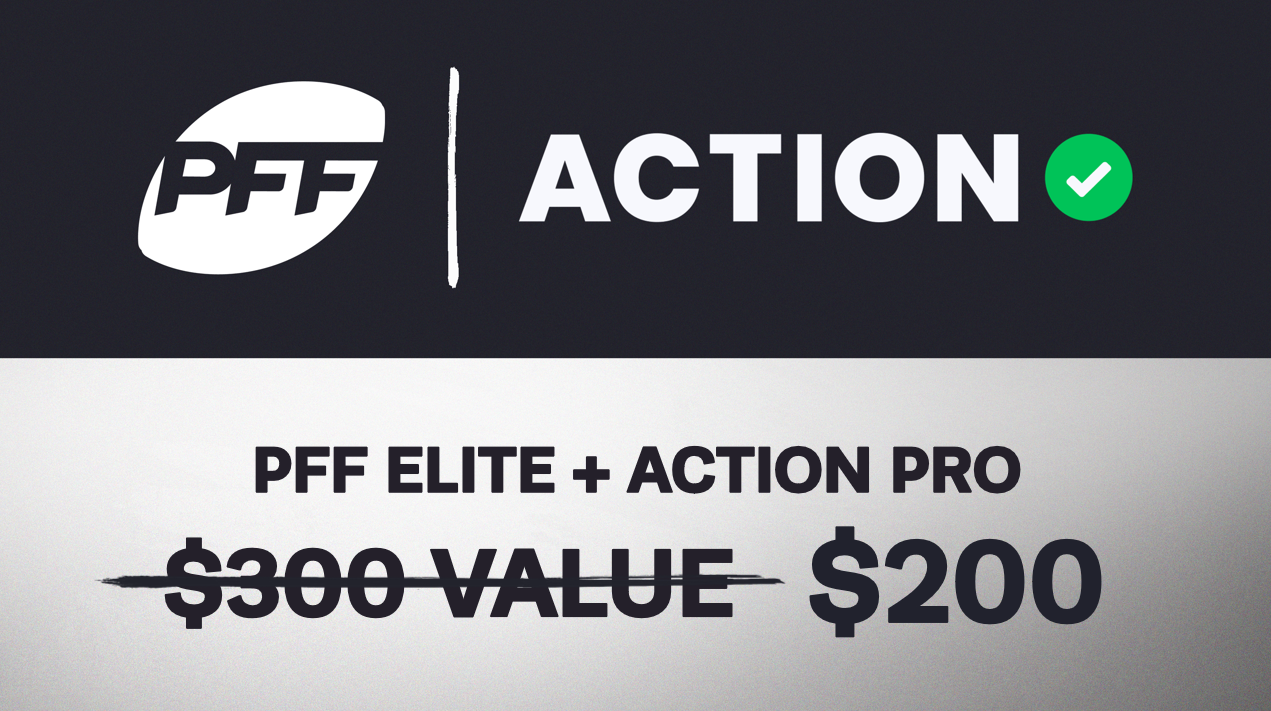 Burrow wasn't without his warts, and he got his rookie moment out of the way in Week 5 against the Baltimore Ravens, but the player we saw in a handful of games before his ACL tear was as advertised coming out of LSU. The reason Burrow gets the top spot projecting forward as opposed to the likely Rookie of the Year Justin Herbert is that the things he did well are more stable.
The Bengals quarterback was lights-out on intermediate passes as a rookie. His 92.5 passing grade ranked fifth among all quarterbacks in the NFL. The only quarterbacks ahead of him were Patrick Mahomes, Russell Wilson, Deshaun Watson and Aaron Rodgers. That's not bad company to keep. It was only the fourth time a rookie has graded over 90.0 on such throws — with Robert Griffin III, Dak Prescott and Wilson being the other three. His feel and creativity at that level were already elite.
Bengals WR Tyler Boyd on this one: "I don't know how I ended up catching that one." Said it's starting to show how comfortable he and Burrow are with each other pic.twitter.com/ETDlkHcKlM

— Ben Baby (@Ben_Baby) November 4, 2020
Where he struggled was obviously throwing the deep ball. His 20.8% adjusted completion percentage on throws beat out only Dwayne Haskins and Mitchell Trubisky among starting quarterbacks this season. If there's any silver lining, it's that he wasn't making bad decisions down the field; he just missed. And that wasn't the case at all the year prior at LSU, which goes back to the projectable aspect of this. Intermediate success is far more stable year to year than deep success, and I think with personnel better suited to win downfield in 2021, we could see a big bounce back from Burrow in this regard.
The only question at this point is whether the Bengals can fix their offensive line and Burrow can return fully healthy from his gruesome knee injury. If that happens, bet on Burrow grading out as a top-10 quarterback in 2021.
The question at this point isn't about whether Herbert is good but, rather, how good he can be. How high is the ceiling for a 6-foot-6, 236-pound quarterback with a laser arm and legit mobility? It was part of the intrigue surrounding him coming out of Oregon because, while he hit the ground running in college, he peaked from a grading perspective as a sophomore.
We've never seen a better performance from a rookie under pressure and, honestly, it's not even close. His 75.4 passing grade under pressure was not only the highest we've ever seen from a rookie, it was also the highest in the entire NFL this season. Of the 30 seasons we've seen where a quarterback earned a 70.0-plus passing grade under pressure, only five of them came from players you wouldn't immediately recognize as sure-fire, stud, franchise quarterbacks: Jeff Garcia (2007), Robert Griffin III (2012), Carson Palmer (2015), Jay Cutler (2015) and Marcus Mariota (2017).
Justin Herbert with a DIME for a 53-yard @Chargers TOUCHDOWN! #BoltUp

????: #LACvsTB on CBS
????: NFL app // Yahoo Sports app: https://t.co/T1i6s2rIdv pic.twitter.com/9SPqYQodKT

— NFL (@NFL) October 4, 2020
Performance under pressure, however, is something that is unstable year to year. Drew Brees led the NFL with a 78.9 passing grade under pressure in 2019. This year, he's at 44.9. The likely MVP in 2020, Aaron Rodgers, earned only a 65.4 passing grade under pressure this season and completed 45.3% of such passes (Herbert was at 57.0%). Because of the variable nature of pressure, we see clean-pocket passing as being far more predictive year to year. And Herbert was only solid comparatively in that facet. His 76.2 passing grade under pressure trailed Burrow's 86.2 mark and only slightly outpaced Tagovailoa's 74.5 grade.
Still, what he did behind a similarly awful line to what Burrow and Tagovailoa had was nothing short of incredible. And it again brings us back to the initial question of where his next level is if the Chargers can shore up their offensive line. He's close enough to Burrow after his rookie season to say that while Bengals fans wouldn't give up Burrow for Herbert, Chargers fans wouldn't give up Herbert for Burrow, either.
There is absolutely no shame in being last on this list with how well the two guys at the top have played. Herbert and Burrow produced two of the eight highest-graded rookie passing seasons we've ever seen. Tua's 63.9 passing grade as a rookie was higher than that of recent quarterbacks Kyler Murray, Josh Allen and Derek Carr — each of whom turned out all right.
When looking for positives, his pocket presence and manipulation really stood out. The Dolphins' line, while improved, was still objectively very bad. Tagovailoa had to operate from some tight quarters, which was a wake-up call from his days at Alabama, and he still made plays.
the sequence where Tua blacks out pic.twitter.com/8Gx1ot4J12

— Nate Tice (@Nate_Tice) November 9, 2020
He got rid of the ball in a swift 2.52 seconds on average and had a good feel for the timing of the Dolphins' offense. But it was not a scheme that did him many favors, and it was clear now-departed offensive coordinator Chan Gailey was afraid to take the training wheels off.
The worry going forward is whether that was by conservatism on a team with a strong defense or out of necessity because Tua couldn't do those things. Tagovailoa struggled when tasked with pushing the ball to the deep and intermediate areas of the field — and we're not talking just the accuracy issues that Burrow experienced on his deep ball.
Tagovailoa's 65.2 grade on throws targeted 10-plus yards downfield paled in comparison to Burrow (87.3) and Herbert (89.6). He simply wasn't finding the opportunities when they presented themselves and lost sight of defenders in coverage too often. It's easy to chalk up plays like the one below to a "rookie mistake," but there were enough of them that it's worth monitoring going forward.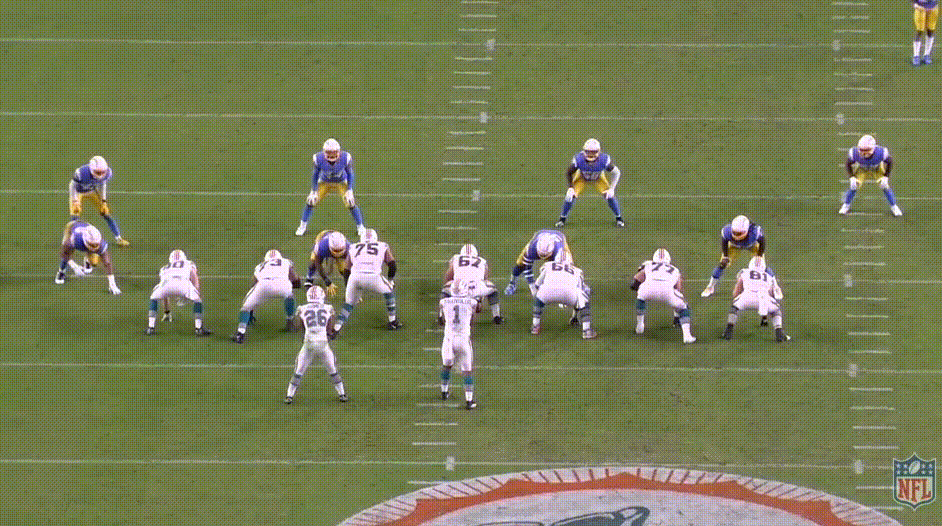 Still, much of the negative perception around Tua at this point stems from things out of his control. He can't control how many opportunities he gets to win games with his arm. He can't control that Burrow and Herbert's outlier rookie seasons make him look bad by comparison. He can't control that the Dolphins backed their way into the Texans' third overall selection and could be in play for another quarterback this spring. And he certainly can't control a pandemic-shortened offseason coming off a catastrophic hip injury.
If you were high enough on Tua's talent to draft him No. 5 overall out of Alabama, his rookie season shouldn't change your opinion on him.