The Jacksonville Jaguars chose to rest starters and backups to close out the preseason, whereas the Atlanta Falcons used the game as an opportunity to get rookie quarterback Desmond Ridder more reps. In the end, it was Ridder and the Falcons who came out on top, 28-12.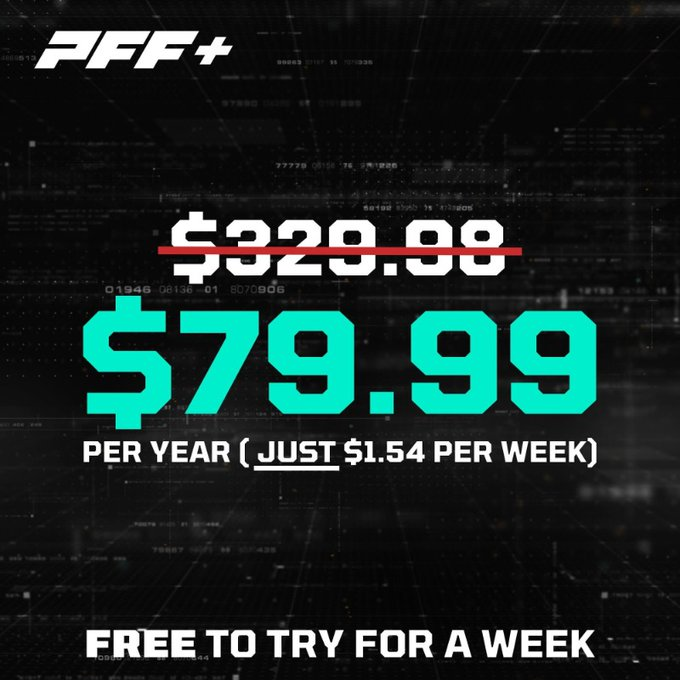 Offensive player spotlight: With so many players resting on both sides, rookie signal-caller Desmond Ridder took the spotlight. He threw two interceptions in the win, only one of which was deemed a turnover-worthy play. Ridder went 7-of-11 for 156 yards when targeting the intermediate part of the field (10-19 yards downfield).
Defensive player spotlight: Jaguars interior defender Jay Tufele tallied a game-high five run stops, including two for loss or no gain, on 37 run-defense snaps.
Rookie player spotlight: Only two of Falcons running back Tyler Allgeier's rushing yards came before contact on the day. The BYU product didn't manage to force a missed tackle on his eight carries for 26 yards and a touchdown.
Early offensive line analysis: The Jaguars' offensive line fared particularly well in the contest. Only Nick Ford and K.C. McDermott surrendered pressure, and the newly acquired Cole Van Lanen stayed clean on 39 pass-blocking snaps.
Betting Summary
| | | |
| --- | --- | --- |
| Betting Odds | Closing | Result |
| Spread | ATL -7.5 | ATL Covers |
| O/U | 35 | Over |
Box Score
Passing
Jacksonville Jaguars
Player
Fantasy
Comp/Att
Yds
YPA
TD
Int
E.J. Perry
11.04
19 / 37
201
5.4
1
2
Atlanta Falcons
Player
Fantasy
Comp/Att
Yds
YPA
TD
Int
Desmond Ridder
9.3
14 / 21
185
8.8
1
2
Feleipe Franks
-0.6
0 / 1
0
0
0
0
Rushing
Jacksonville Jaguars
Player
Fantasy
Car
Yds
YPC
TD
Long
E.J. Perry
11.04
2
10
5
0
7
Mekhi Sargent
4.7
3
14
4.7
0
11
Snoop Conner
3.2
11
15
1.4
0
8
Ryquell Armstead
2.7
2
15
7.5
0
11
Atlanta Falcons
Player
Fantasy
Car
Yds
YPC
TD
Long
Tyler Allgeier
15.8
8
26
3.2
1
12
Caleb Huntley
14.6
19
86
4.5
1
21
Qadree Ollison
11.2
9
30
3.3
1
8
Desmond Ridder
9.3
2
-1
-0.5
0
2
Feleipe Franks
-0.6
3
-6
-2
0
-2
Receiving
Jacksonville Jaguars
Player
Fantasy
Tgt
Rec
Yds
YPT
TD
Tim Jones
16.3
3
3
103
34.3
0
Laquon Treadwell
9.4
6
2
14
2.3
1
Gerrit Prince
7.2
8
4
32
4
0
Mekhi Sargent
4.7
2
2
13
6.5
0
Laviska Shenault Jr.
3.9
2
2
19
9.5
0
Snoop Conner
3.2
3
2
-3
-1
0
Ryquell Armstead
2.7
2
1
2
1
0
Willie Johnson
2.2
3
1
12
4
0
Luke Farrell
1.7
2
1
7
3.5
0
Jeff Cotton Jr.
1.2
4
1
2
0.5
0
Kevin Austin Jr.
0
2
0
0
0
0
Atlanta Falcons
Player
Fantasy
Tgt
Rec
Yds
YPT
TD
Tyler Allgeier
15.8
1
1
2
2
1
Qadree Ollison
11.2
2
1
12
6
0
Cameron Batson
5.2
4
3
22
5.5
0
Frank Darby
4.5
3
1
35
11.7
0
Anthony Firkser
4.5
2
2
25
12.5
0
KeeSean Johnson
4.4
1
1
34
34
0
Damiere Byrd
2.7
3
1
17
5.7
0
Stanley Berryhill
2.4
1
1
14
14
0
Jared Bernhardt
2.4
3
1
14
4.7
0
MyCole Pruitt
1.5
1
1
5
5
0
Tucker Fisk
1.5
1
1
5
5
0