We're at the quarter point of the 2020 NFL season, which means I can officially overreact to this year's rookie class. In all honesty, I do believe that a rookie performing well is far more predictive of what's to come than one performing poorly. So, the majority of guys who made this squad — with some notable exceptions — look like they'll be quality starters soon if they're not already.
[Editor's Note: PFF's advanced statistics and player grades are powered by AWS machine learning capabilities.]
I can't remember a rookie quarterback who had less help than Burrow this season look more impressive than him. He's faced the most pressured dropbacks of any quarterback in the NFL so far, with 75. Even still, he's a top-10 graded quarterback with game grades over 80.0 in each of the past two weeks.
No, the highest-graded rookie running back isn't one of the 11 who were selected in the first three rounds of the 2020 NFL Draft. He isn't one of the eight others who were drafted later on, either. Undrafted free agent James Robinson and his 80.1 overall grade take the top spot. He's averaged 3.2 yards after contact per attempt and has 285 rushing yards on 60 carries so far. Robinson also leads all rookie backs with an 80.4 receiving grade, as he's hauled in 14-of-15 targets for 161 yards with eight broken tackles.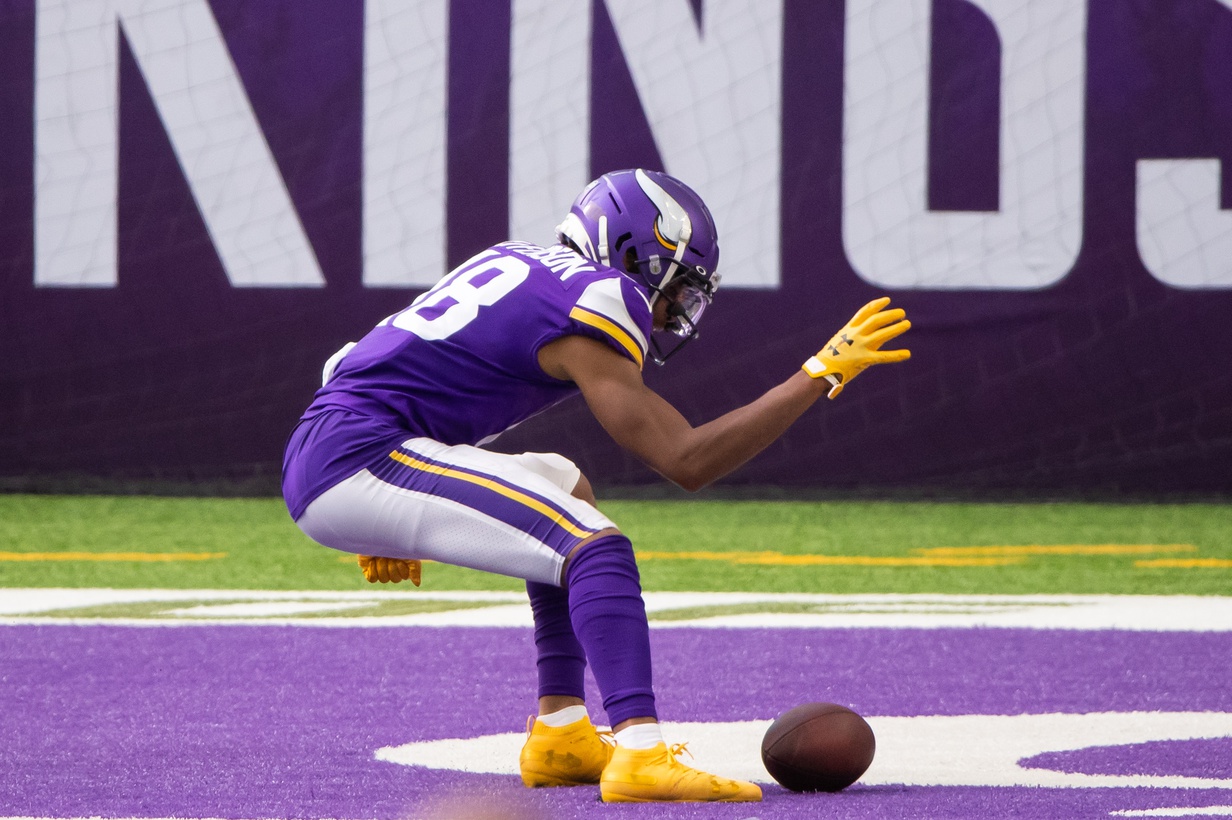 It's not about how you start but, rather, how you finish. And after starting the season as a backup, Jefferson is looking like he's going to finish as the most productive rookie receiver in the NFL. He's put up back-to-back 100-yard weeks and ranks first among all receiver — not just rookies — in yards per route (3.70).
Lamb has been as advertised for the Cowboys. His 309 receiving yards are the 12th most of any receiver in the NFL, and he's hauled in 21 catches without a single drop. While he hasn't quite been as dynamic after the catch — averaging 4.7 yards after per reception with no broken tackles — I'm sure Cowboys fans aren't complaining.
This is a de facto selection, as the 2020 tight end class is living up to the hype. That is to say, they've been wholly unimpactful, combining for 13 catches and 118 yards. Since Bryant has seven of those for 59 yards, he gets the nod.
The Browns' offensive line has transformed from a year ago, and Wills' emergence is a big reason why. He's allowed only four pressures all season long on 125 pass-blocking snaps, playing a completely different position (left tackle) than where he featured at Alabama (right tackle). He narrowly edges out Mekhi Becton for this spot because of Becton's injury. Either way, it's incredible to see so many rookie tackles hit the ground running.
Considering the fact that Wirfs has already faced Cameron Jordan and Joey Bosa through four games, his 73.7 overall grade is the most impressive of any rookie tackle in the NFL. You'd excuse him for falling flat against either of those edge rushers, but Wirfs held his own. He's allowed only eight pressures and no sacks so far this season.
If Onwenu played any position besides interior offensive line, he'd be the single most compelling draft storyline of this rookie class. He has been utterly dominant in two starts at guard the past two weeks and splitting time at tackle early in the season. Onwenu is currently the second-highest graded guard in the entire NFL, at 92.2 overall. He's allowed only two pressures on 103 pass-blocking snaps this season. He hasn't faced world beaters up front against the Raiders and the Chiefs, but grading to that level isn't a fluke. There are almost no ugly losses to speak of on his tape. It looks like the Pats got a good one.
The fact that Jackson has made two starts at right guard and two starts at left guard makes his standing here all the more impressive. He's allowed only five pressures all season long, and some of those were just missed assignments.
This is another by-default selection. Only Biadasz and the Broncos' Lloyd Cushenberry III have made starts at center among the rookie class. Cushenberry, however, is the lowest graded center in the NFL through four weeks. Biadasz has played 133 snaps over the past two weeks and earned a 56.8 overall grade.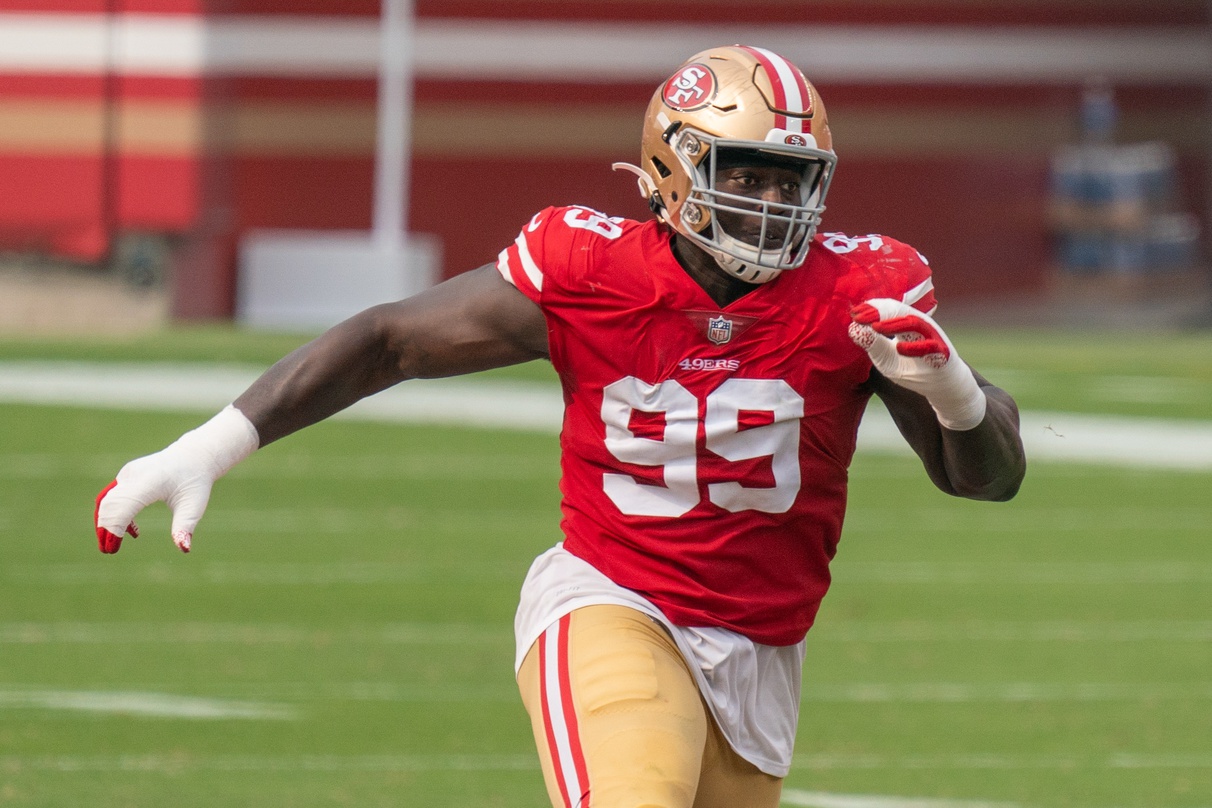 Kinlaw has been the most well-rounded defensive tackle in the rookie class so far. His eight total pressures are tied with Chase Young for the rookie lead, and his five run stops are three behind Derrick Brown for second in the class. He's not quite replacing DeForest Buckner yet, but he looks like he will in time.
The two first-round defensive tackles have shown why they were drafted far before any other interior defender in the class. Brown has come on strong over the past couple of weeks after not quite looking ready for NFL double-teams against the Raiders and Bucs.
Young was as advertised before a groin injury slowed him, racking up eight pressures through two games before getting hurt early on in Week 3. He's also collected six stops in the run game and looks like the complete all-around edge defender the Football Team needed.
The edge class was not billed as a strong one, and Gross-Matos' inclusion with only five pressures is indicative of that. After missing Week 2 with a concussion, the rookie edge defender has come back relatively impressive the past two weeks — all five of those pressures and four of his run stops came over that span. He's been kicking inside, as well, and has looked good against guards.
In a sub-package role, Barnes has been just what the doctor ordered for the Packers' defense. He's made seven stops on only 85 snaps and, maybe more importantly, not missed a single tackle on 21 attempts. He came within a hair of getting his first career interception this past week against Atlanta, as well, with the ball clanging off his fingertips.
This was yet another position with few players to chose from. The rookie class of linebackers has likely been disadvantaged more by the abbreviated offseason and lack of preseason than any other position group. While Queen has looked lost at times in coverage, he's come on strong in the run game as of late. His 10 run stops are double that of any other rookie linebacker so far.
Johnson has been terrific since Week 1. He's played more press coverage snaps than any other cornerback in the NFL (89), allowing only 68 yards for three first downs on such looks. Johnson hasn't allowed more than 55 yards in any single game this season and ranks second in the NFL with six pass breakups.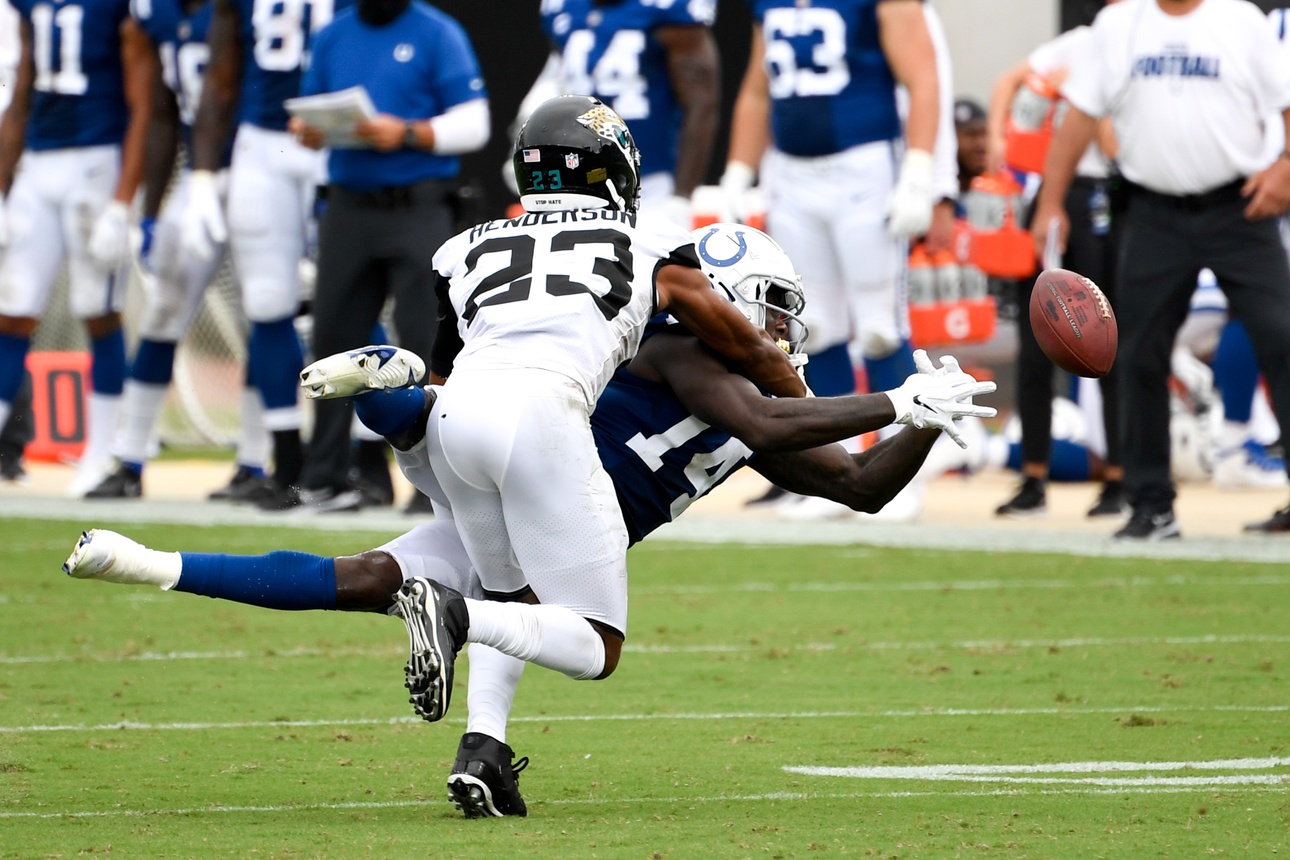 Henderson had an outstanding start to his career, posting three pass breakups in the Jaguars' Week 1 upset of the Colts. He's cooled off a bit since then but has still allowed only 13 catches on 20 targets for 149 yards on the season before injuring his shoulder this past week. Chiefs rookie L'Jarius Sneed would have given Henderson a run for his money were it not for a broken collarbone Week 3.
Winfield has been quite the playmaker out the gate for the Bucs. He actually ranked third in pressures (5) among rookies despite, you know, playing safety. He's also been a sound tackler, too, missing only one on 22 attempts so far.
Blackmon has been starting only for the past couple weeks, but he's been impressive enough in them to get the nod, notching four pass breakups and one pick — both of which lead all rookie safeties. That's not bad for a guy coming back from an ACL injury. Jeremy Chinn has been all around the ball for Carolina this year, but he was left off because of a tackling problem that's seen him miss seven attempts already.