• It all started in the 2017 preseason for QB Patrick Mahomes: He earned a 91.8 overall grade for his efforts and is now the best quarterback in the NFL.
• DI Gerald McCoy holds the preseason record: His 97.3 overall grade in 2014 is the top mark among any player who has recorded at least 10 snaps in a preseason.
• Former UDFA Jakobi Meyers first made his mark in the preseason: He managed a 76.8 receiving grade in 2019 despite two drops, and now he's making $11 million per year with the Raiders.
Estimated Reading Time: 8 minutes
---
While not generally the best indicator of future performance, a standout effort in the NFL preseason can lead to bigger and better things in the regular season and beyond.
Here, we'll examine some of the notable preseason performances from the past decade, some of which turned out to be very consequential and some that might fall into the category of fun trivia.



---
91.8 overall grade
There is no better way to kick things off than with Patrick Mahomes. Mahomes' 91.8 preseason grade as a rookie was the best of any quarterback who played at least 30 snaps in the 2017 preseason. It also stands as the 10th-best mark for any quarterback in a preseason since 2013 and the second-best by any rookie in that stretch — behind only Mac Jones in 2021. Mahomes' eight big-time throws that preseason are tied for the most in one preseason since 2013.
Mahomes showed us his elite ability from the moment he stepped on the field. And the rest, as they say, is history.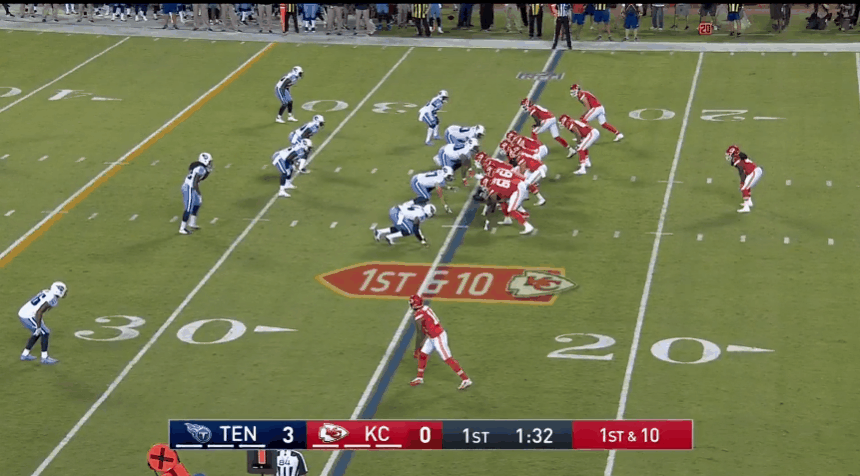 ---
Pierce: 91.9 rushing grade
Singletary: 90.7 rushing grade
The rushing grades listed above rank first and second among all players with at least 10 carries in a single preseason since 2013. The ironic part is that Pierce and Singletary will join forces in Houston this season.
Pierce had an excellent rookie season, following up on his stellar preseason with an 84.8 rushing grade that ranked 12th among qualifying backs. Pierce has gained a reputation as a missed-tackle machine. His 62 broken tackles in 2022 ranked fourth in the NFL in the regular season, behind only the elite rushing trio of Josh Jacobs, Nick Chubb, and Derrick Henry.
Singletary was a solid contributor for the Buffalo Bills over the past four seasons. After his excellent 2021 preseason, he racked up a career-high 870 yards and seven touchdowns. Singletary was terrific again last season, carrying an 85.1 rushing grade — the 10th-best figure in the league. The Texans' running game should be in good hands in 2023 with two excellent rushers in tow.
---
2019: 76.8 receiving grade
2021: 90.9 receiving grade
The preseason is the best time for undrafted free agents to prove themselves as they fight for a roster spot. There's been no better recent example than Jakobi Meyers. While his 76.8 preseason receiving grade in 2019 may not jump off the page, it was heavily influenced by two drops on a small sample size. Meyers did manage to have 14 first-down receptions that preseason, a PFF record.
He followed that up with a 90.9 receiving grade in 2021, the 10th-best grade since 2013 among wide receivers who saw at least five targets. He recorded a first down on all five of his catches that preseason, as well. These performances are emblematic of his efficient, chain-moving skill set. Over the past three seasons, Meyers has led New England in receiving yards, first downs and receiving grade. He should have an easy transition to Las Vegas in 2023 as he reunites with head coach Josh McDaniels.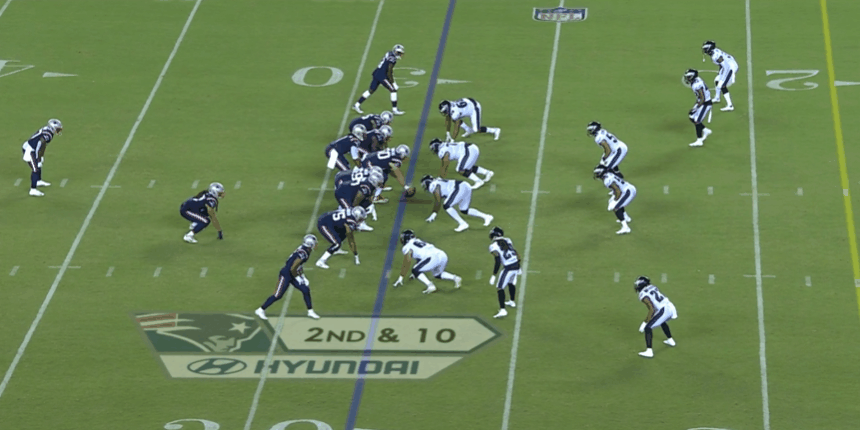 ---
94.1 receiving grade
Likely came out of Coastal Carolina with a reputation as an elite receiving tight end. In fact, his 95.1 career receiving grade for the Chanticleers is the highest of any college tight end in the PFF College era (since 2014). He made a terrific first impression last year in Baltimore.
Likely's 94.1 receiving grade last preseason is the best of any tight end who played at least 30 snaps in a single preseason. Who did he pass on that list? None other than Travis Kelce, who posted a 93.6 receiving grade in his 2014 preseason as a rookie. Likely went on to make 36 catches last season, and Baltimore is arguably the best place for him to develop his skills at tight end.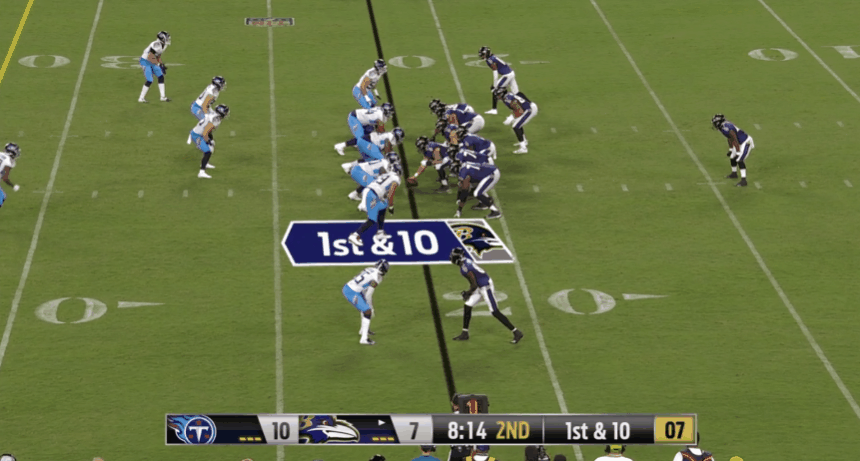 ---
91.9 overall grade
Sometimes an obvious person holds an unsurprising record, and Lane Johnson is a fine example. He mauled his way through the 2016 preseason to the tune of a 91.9 overall grade, the top mark by an offensive tackle in the past decade (minimum of 25 snaps).
Johnson's 90.7 overall grade since 2016 ranks second among all right tackles, just a sliver behind Ryan Ramczyk. He has not allowed a sack since Week 11 of 2020. Johnson continues to be an anchor for Philadelphia's elite offensive line as he builds a Hall of Fame-caliber resumé.
---
93.3 overall grade
While Lane Johnson paces all tackles in preseason grade, it's actually Larry Warford who leads the way among all offensive linemen. Warford was simply dominant, posting 88.0-plus grades in run blocking and pass protection in his 2018 preseason.
Warford went on to make the second of his three consecutive Pro Bowl appearances in 2018. He was a consistently solid player, carrying a 70.0-plus grade in six of his seven seasons before opting out of playing in 2020 and remaining unsigned.
---
92.8 overall grade
Molk is a former Michigan Wolverine who won the Rimington Trophy as college football's best center in 2011. He would parlay that into a seventh-round draft selection by the Chargers in 2012. He signed in 2014 with Philadelphia and had the best preseason by a center in the PFF era. His 93.2 run-blocking grade was also a record until Detroit's Frank Ragnow broke it last preseason.
Molk made four starts that season in Jason Kelce's stead and performed admirably with a 68.1 overall grade. It was the only significant action of his career before he retired in 2015 due to injury.
---
97.3 overall grade
The pinnacle of preseason play. Gerald McCoy's 97.3 overall grade in 2014 is the best by any player who played at least 10 snaps in a preseason. He was incredible in all facets, tallying five pressures while beating his man three other times on 44 pass-rush snaps. He also made four run stops while earning a positive grade on nine of his 22 run-defense snaps.
McCoy had an excellent 2014 regular season, posting a career-high 91.5 pass-rush grade that ranked second in the NFL behind J.J. Watt. McCoy had an excellent career in Tampa Bay along with one solid season in Carolina. The only unfortunate part is that we never got to see him play in the postseason, which speaks to the struggles of Tampa Bay in the pre-Tom Brady era.
---
93.6 overall grade
There have been nearly 1,400 instances of an edge defender playing at least 50 preseason snaps since 2013. Khalil Mack's brilliance in 2015 stands at the very top of that group. He earned a 93.6 overall grade and a 94.5 run-defense grade that preseason, recording nine total pressures, two sacks and seven other pass-rush wins on 57 pass-rush snaps. He also made four stops and forced a fumble in the run game while not posting a negative grade on any of his 30 run-defense snaps.
Mack was brilliant as a rookie in 2014, but his breakout year as a pass rusher came when he finished with 82 pressures and a 90.5 pass-rush grade in 2015. Mack also made the first of six consecutive Pro Bowls that year. Still just 32 years old, Mack will look to bounce back from a career-low 71.9 grade this past season.
---
92.9 overall grade
Luvu's 92.9 overall grade was the best figure among all linebackers during the 2022 preseason and the sixth-best since 2013 (minimum of 25 snaps). He also posted a 90.3 run-defense grade that would foreshadow his regular-season success. Prior to last season, Luvu was primarily used as an edge player, having played less than 22% of his regular season snaps at linebacker.
In 2022, Luvu played the majority of his snaps at linebacker and carried a 90.1 run-defense grade that placed third in the NFL behind Bobby Wagner and teammate Shaq Thompson. Luvu and Thompson became the first pair of linebacker teammates to post 90.0-plus run-defense grades in the same season. The switch to linebacker has made Luvu a core piece for the rebuilding Panthers.
---
90.3 coverage grade
Another standout defensive back in 2013, Norman is the only player in the past decade to intercept four passes in one preseason. His 90.3 coverage grade also topped all cornerbacks that season (minimum of 25 coverage snaps). 
Norman didn't have much success for the duration of 2013, as he was benched midseason amid disputes with the coaching staff. His most memorable stint would occur two years later in 2015, when he earned an 89.9 coverage grade that ranked third among all cornerbacks. He was a primary reason Carolina made a Super Bowl run that year. He's had a few solid seasons since, but that season stands as his most memorable.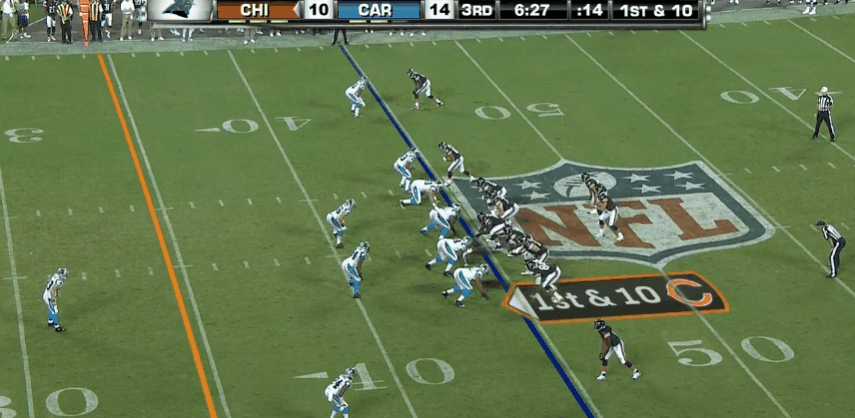 ---
95.1 overall grade
Jefferson made an incredible first impression as an undrafted free agent out of Oklahoma. In fact, his 95.1 grade still stands as the best performance by any safety in the preseason. He showcased his trademark versatility by intercepting two passes and making four run stops on 89 snaps.
Jefferson was a solid contributor to several playoff teams, including the New York Giants this past season. He lined up all over the field, finishing his career with nine-and-a-half sacks, eight forced fumbles four interceptions. He recently retired and took an internship in Baltimore's scouting department. Jefferson carved out a very nice playing career for himself, and it all started with a brilliant preseason in his rookie year.