Week 16 of the NFL season was full of playoff implications, but it also had an outsized effect on the NFL MVP discussion.
Kansas City Chiefs quarterback Patrick Mahomes struggled against a weaker Atlanta Falcons defense while Green Bay's Aaron Rodgers shredded the Tennessee Titans in prime time. The MVP betting odds flipped from an implied probability of Mahomes at 80% going into the week to Rodgers as an equivalent favorite with one potentially meaningless week left in the season.
Rodgers now leads Mahomes in most efficiency measures, including PFF passing grade (94.2 to 90.4) and expected points added (EPA) per play. And if you believe efficient play — not counting stats or partial subsets like touchdown-to-interception ratios — is most important, Rodgers should be the easy choice for MVP, as he has small but clear leads over Mahomes in the most representative measures.
However, value isn't just efficiency. In addition to statistical measures, the Rodgers MVP case is built on the perception of slightly better play, which can be deceiving.
Digging further into the conditions in which Mahomes and Rodgers generate their production, the support coming from teammates and the difficulty of the defenses faced, a strong case for Mahomes as MVP emerges. Adding these bits of context shows that the value Mahomes produces is likely higher than any quarterback in the league, and he produces better than anyone when the offense is most reliant on the quarterback.
Share of the offense
Value isn't just efficiency; it's also how much a player is relied upon.
To use an intentionally absurd example: if a team was to field the most efficient quarterback in the league, but that quarterback only threw five passes per game, he clearly wouldn't be the most valuable player.
And while the difference in usage of Mahomes and Rodgers isn't extreme, it is material.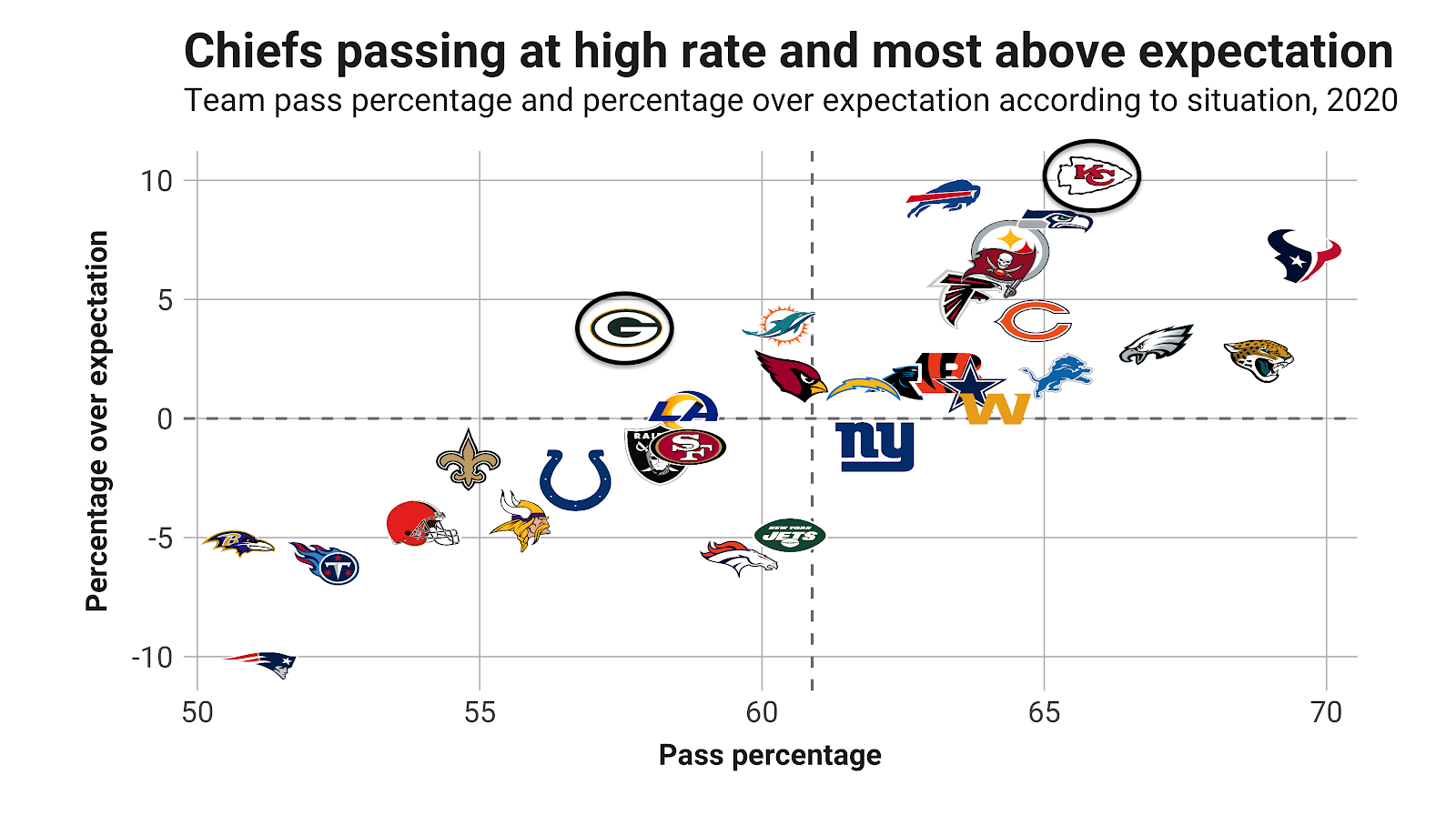 Free for 7-days. Subscribe to continue reading and unlock
All premium content with the best insights + analysis in the game
NFL Draft Guide, Big Board + Mock Draft Sim
Fantasy Draft Kit and Nathan Jahnke's award winning rankings
Bet smarter with PFF player mismatches and expert betting insights
NFL and CFB player grades and premium stats
Unlock all PFF data trusted by all 32 NFL teams
Already have a subscription? Log In