The Kansas City Chiefs and quarterback Patrick Mahomes have agreed to a 10-year contract extension, keeping Mahomes in Kansas City through the 2031 NFL season. Indications are that the contract is worth up to $503 million, with $477 million in total guarantees. Starting in 2022, Mahomes can earn $1.25 million for every time he makes the Super Bowl and another $1.25 million for every MVP award, per ESPN's Adam Schefter.
Aside from maybe Dan Marino, no player in the history of the league has lit the NFL on fire as early and as much as Mahomes.  After playing in and starting just one game in 2017, the former Texas Tech star generated 7.45 wins above replacement combined in 2018 and 2019, eight-tenths of a win more than Seattle's Russell Wilson, the next-most valuable player in the NFL during that stretch.  After winning the NFL MVP in 2018 and taking the team to their first AFC Championship Game since the Joe Montana era, Mahomes followed it up in 2019 by returning from a dislocated kneecap to lead the team back from three double-digit deficits in three playoff games, winning the franchise its first Super Bowl title in 50 years.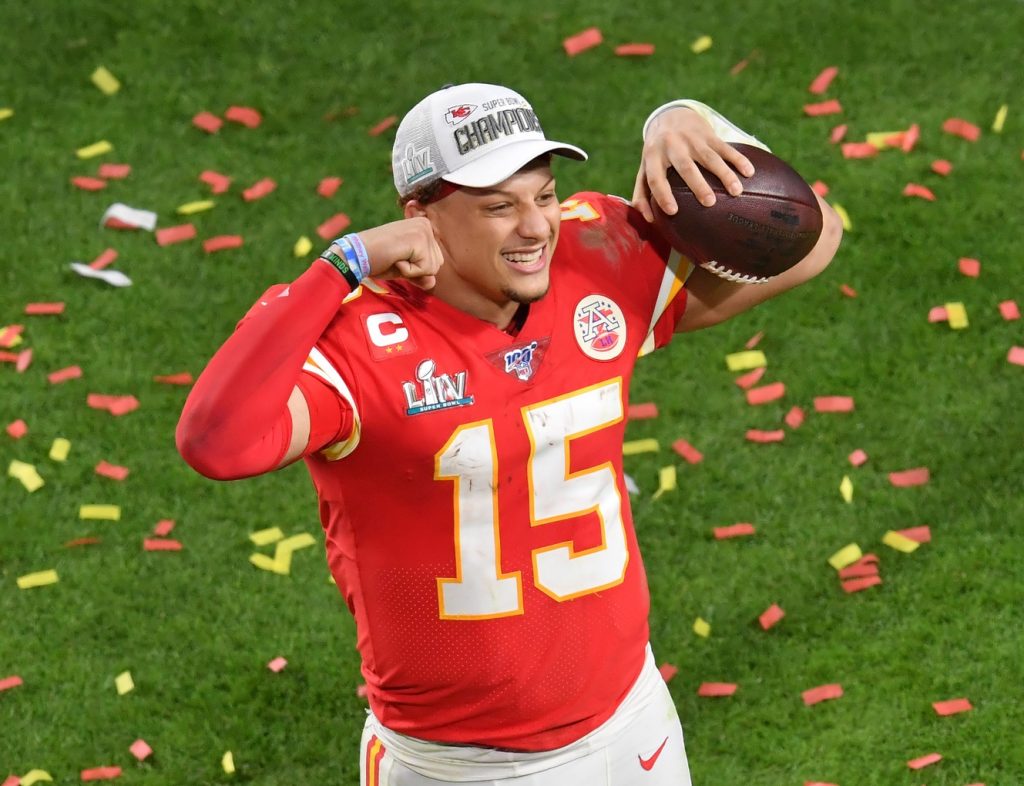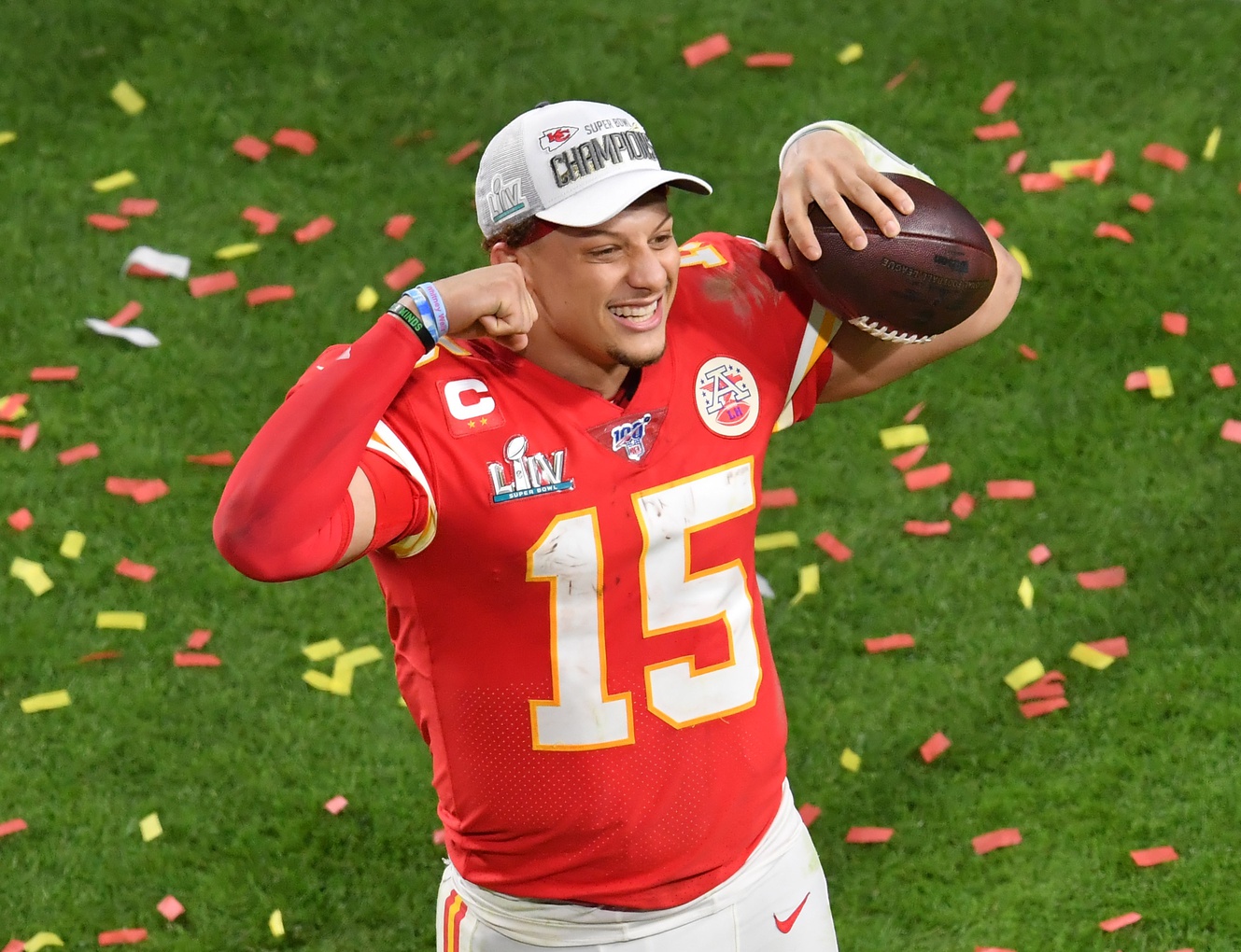 Prior to the Mahomes deal, the talk of the offseason has been Dak Prescott's stalemate with the Dallas Cowboys over his extension, with the main sticking point being that Dak wants to sign a four-year deal whereas the Cowboys prefer five. Dak & Co. are clearly preparing for the negative financial ramifications of COVID-19 in the short-term, hoping to hit the market again in a few years when the NFL salary cap has recovered. Mahomes, on the other hand, has no such issue, agreeing to a baseball-esque contract extension of 10 years, $450 million (with escalators that could raise the value to $503 million).
Mahomes has two years remaining on his rookie contract, with a $5.31 million 2020 salary cap charge followed by a fifth-Year option in 2021 worth $24.8 million. He went ahead and added 10 years onto the end of his contract with the extension that runs through 2031, his age 36 season. The base value of his contract for the next 12 years is thus $480 million, good for $40M per year.
NFL Media's Ian Rapaport & Tom Pelissero have reported that Mahomes' total guarantee amount could be as much as $477 million out of the full $503 million maximum contract value (total guarantees include money that is guaranteed for injury only. If a player is then cut for skill or cap reasons, they do not see this money. "Fully guaranteed" means the money is guaranteed for skill, cap & injury, and the player receives it no matter what).
What they likely mean by "guarantee mechanisms" are team options wherein the team will fully guarantee money in future years if they choose to exercise said option. For example, the contract could state that after the 2025 season, the Chiefs have an option they can choose to exercise or decline that would fully guarantee Mahomes' 2026-2028 base salaries. If the team chooses to decline this option, Mahomes then has the right to opt out of the remaining years of the deal. $477 million in total guarantees out of a potential $503 million contract would equate to about 95% of the contract being guaranteed for injury. Jared Goff held the previous record for total guarantees at just over $110 million, which was good for 82% of his $134 million extension.
We do not have the fully guaranteed amount yet, but one can assume that Mahomes will easily top Matt Ryan's $94.5 million mark from his 2018 extension and become the first player in NFL history to receive a contract with $100-plus million fully guaranteed. Odds are Mahomes surpasses the $200 million fully guaranteed mark, perhaps even approaching $250 million fully guaranteed over the life of the contract.
This deal completely changes the NFL contract landscape and will have an impact for decades to come. It may seem insane to say, but there is still the possibility that down the line we view this deal as something of a discount for the Chiefs. A $45 million average per year in 2020 is good for 22.7% of the salary cap, easily breaking the record of 19% held by Brett Favre from his deal back in 1997. Nevertheless, if NFL league revenues recover from COVID-19 and grow at roughly the same annual rate as they did from 2011-2020, there could be a salary cap in the $250 million range in 2025 — $45 million would account for 18% of this hypothetical 2025 salary cap, which is a lower percentage than what Aaron Rodgers (18.9%) and Russell Wilson (18.6%) got on their second big extensions.