The Seattle Seahawks are making Jamal Adams the highest-paid safety in the NFL.
Per NFL Media's Ian Rapoport, the Seahawks and Adams have agreed to terms on a four-year, $70 million contract extension that includes $38 million in guarantees. Adams' $17.5 million per year average comfortably tops the high watermark set by Denver Broncos safety Justin Simmons at $15.25 million. The $38 million in total guarantees is also the most among four-year deals at the position. The deal has a max value of $72 million with incentives based on individual and team success.
Click below for more PFF tools:
PFF Greenline NFL | PFF Fantasy Rankings | PFF Fantasy projections | NFL Premium Stats | Win totals tracker
Seattle traded two first-round picks, a third-round pick and veteran safety Bradley McDougald to the New York Jets in exchange for Adams and a fourth-round pick in 2020.
No one is doubting Adams' ability to play in the box and around the line of scrimmage. He has shown that he can be a high-impact player against the run and as a pass rusher throughout the first four years of his career.
Adams ranks third to only Budda Baker and Landon Collins at the safety position in run stops (81) since entering the league in 2017. He sits in the 97th percentile among his peers in run-defense grade over that span, and he doesn't have any peers when it comes to getting after the quarterback from the secondary. Adams' 78 quarterback pressures over the past four years are over 30 more than any cornerback or safety in the NFL.
However, the highest-paid safety in the league is expected to provide high-end play in coverage, and people are doubting Adams' ability to hold up there after a disappointing debut season in Seattle.
Jamal Adams' coverage grade by season
| | |
| --- | --- |
| Season | PFF coverage grade |
| 2017 | 65.5 |
| 2018 | 89.6 |
| 2019 | 87.5 |
| 2020 | 52.5 |
Adams defended his play in coverage last November.
"I've had one bad play vs. Stefon Diggs versus the Bills, and I went from being one of the guys that can take away all the tight ends to all of a sudden can't cover," Adams said. "I'm doing fine in coverage. I haven't been in a lot of man situations, believe it or not. But things can change, and I'm looking forward to those things changing."
The Seahawks will be hoping that change involves a return to Adams' 2018 and 2019 form.
He showed the ability to read what was in front of him and break on routes to either make a play on the ball or limit the damage underneath when he was with the Jets. It's a big reason why he was the most valuable safety in the league across his final two seasons with New York, according to PFF's Wins Above Replacement metric. As Adams mentioned in the quote above, he was also effective when asked to take away tight ends in man coverage.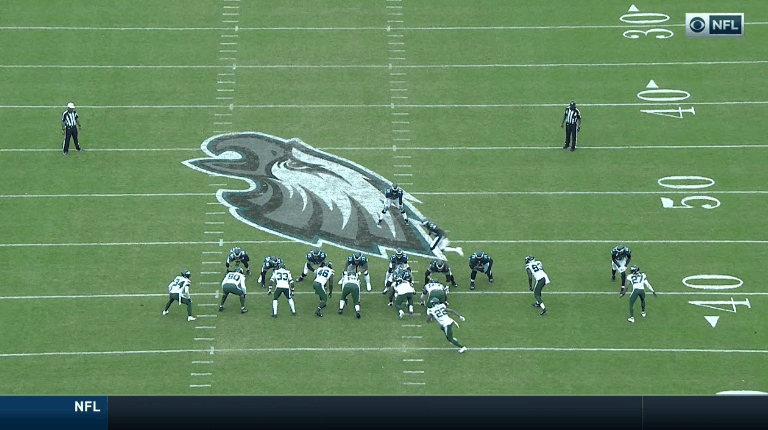 This contract extension is an assumption that Adams can get back to that level of play in coverage while maintaining the value he adds as an extra run defender in the box and pass rusher.
He transitioned from a team that ran more Cover 2 than any defense in the NFL in 2019 to a defense that ran the third-most snaps in Cover 3, behind only the Los Angeles Chargers and Carolina Panthers in 2020. That adjustment, paired with the volatility in coverage from season to season, leaves room for optimism that Adams will be better in coverage in 2021.
The question becomes whether it's $70 million better.
The moment Adams was traded by the New York Jets for two first-round picks, he was destined to become the highest-paid safety in the NFL — it was just a matter of by how much he would top the market. The deal ultimately ending up at $17.5 million per year should be viewed as a win for Seattle all things considered because whenever a player is traded for multiple first-round picks, they have all the leverage in contract negotiations.
Below is a look at how the past few players traded for multiple first-round picks pushed their position markets to new heights, and as you'll see, Adams' percentage increase is the smallest:
| | | | |
| --- | --- | --- | --- |
| Player | Top APY at position before signing | Contract APY | Percentage above top deal at position |
| Khalil Mack | $19.083M | $23.5M | 23% |
| Laremy Tunsil | $18M | $22M | 22% |
| Jalen Ramsey | $17.25M | $20M | 16% |
| Jamal Adams | $15.25M | $17.5M | 14.75% |
Adams' increase is most similar to Los Angeles Rams cornerback Jalen Ramsey's, which makes sense as a fellow secondary player but also because of the timing. Chicago Bears edge defender Khalil Mack's 2018 extension came two years after Broncos edge rusher Von Miller, and Houston Texans offensive tackle Laremy Tunsil's 2020 extension came five months after Philadelphia Eagles tackle Lane Johnson signed mid-season in 2019, but Ramsey's extension was signed less than a week after Buffalo Bills cornerback Tre'Davious White reset the market.
Like Ramsey, Adams is surpassing Simmons' in the same offseason, just a few months later. The Seattle Seahawks also clearly wanted to ensure that Bobby Wagner — their star linebacker and long-time leader of the defense — remained the highest-paid player in terms of per year average on the defensive side of the ball. Adams and Wagner had a chance to simultaneously be the highest-paid players at their respective positions, but San Francisco 49ers linebacker Fred Warner topped Wagner's $18 million per year average at $19 million earlier in July.
Seattle's roster is becoming quite top-heavy at this point, as wide receiver Tyler Lockett also signed an extension that averages $17.25 million per year back in April. Business is not done, either, as NFL Media's Mike Garofalo reported that left tackle Duane Brown is also looking for an extension before the 2021 campaign gets underway. Even entering his age-36 season, there's little reason to think Brown won't join this cluster above the $15 million per year mark, if not more, on a short-term extension that probably lets him finish out his career as a Seahawk.
Seattle would then join the 49ers and Kansas City Chiefs as clubs with five players earning more than $15 million per year — only the Rams are above that mark with six. Couple that with the fact Seattle had a league-low three 2021 draft picks — not including a first-round selection — and the pressure is on this current core to win now.