The offensive side of the ball is dominating the 2019 PFF rookie rankings once again, and we have an offensive skill position making their debut on the list, too. Using PFF's unique grades and advanced database, we give you the 10 rookies who have performed the best through Week 9 of 2019, in descending order.

The first overall pick didn't have his best game on Thursday Night Football against the 49ers in Week 9 with a 55.0 overall grade, but Kyler Murray is still sitting right around average for a quarterback in PFF grade on the year at 70.6. On the ground, though, Murray has been far from average and one of the best running quarterbacks in the NFL, with the sixth-highest rushing grade for a quarterback and the second-most runs of 10 or more yards (11). While he often finds himself having to release the ball quickly due to his below-average offensive line, on the times when he is given time to throw downfield, he has been nothing short of spectacular. On deep throws of 20-plus yards, Murray is the fifth highest-graded quarterback in the NFL, with 11 big-time throws and just one turnover-worthy play on his 37 attempts while averaging 17.8 yards per attempt on those (second).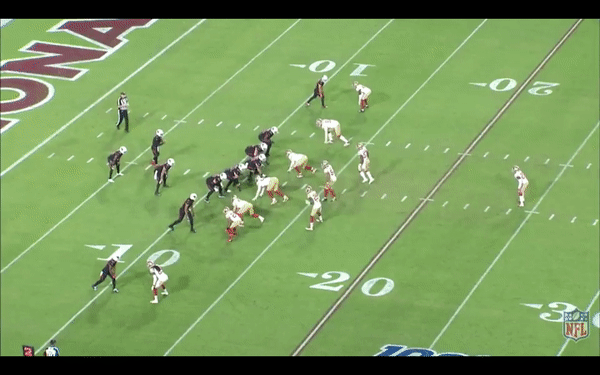 As PFF's second highest-graded center overall, it's safe to say the Saints found a diamond in the second-round in Erik McCoy. Whether it be in pass-protection or run-blocking, McCoy has shined — he ranks sixth in pass-blocking grade and second in run-blocking grade. People may see that the Saints have the second-best team pass-block grade and point to tackles Terron Armstead and Ryan Ramczyk for their success, but McCoy deserves just as much recognition.
After missing a few weeks due to injury, Hollywood Brown came back in Week 9 against the New England Patriots and performed nicely with a 75.2 overall grade. Moreover, Brown has had limited snaps in 2019, but his production on his routes he runs far exceeds expectations. His 2.29 yards per route run leads all rookies and is the eleventh best among all wide receivers. Generating an explosive play of 15 or more yards on a third of his catches this season, a healthy Marquise Brown can make this Lamar Jackson and Greg Roman offense better than it is already.
We got the answer we knew was coming but didn't want to have happen — the iconic Gardner Minshew was benched for Nick Foles following the Jaguars' loss to the Texans in London. Yes, the fumbles are an issue (his 11 are the most in the NFL), but his pure passing ability is more than enough to keep him under center. Among quarterbacks with at least 100 attempts from a clean pocket, Minshew is tied for sixth in PFF passing grade with Russell Wilson at 89.1. Not to mention, the man is a different breed throwing to a vertical route, as he is second in passing grade on those at 93.2 with a pristine big-time throw to turnover-worthy play ratio of nine to zero. While it's disappointing to see Minshew head to the bench, it's only a matter of time before he gets his next shot — whether it's with Jacksonville or not.
An undrafted free agent out of Nevada, Malik Reed became the starter opposite of Von Miller back in Week 5 and has been a reliable outside linebacker for the Denver Broncos, posting a 73.2 overall grade (29th among edge defenders). Reed's bread and butter has been his run defense, as he is 13th at his position in run-defense grade, at 76.5. His explosiveness off the line in the pass-rush could use some work, but he's been able to generate 17 pressures and a win rate of 15.9% — landing him at sixth in this week's rookie rankings.
We saw flashes of top tier play from the former Alabama tight end through the earlier parts of the season, but we didn't quite see the production we needed from him to give him a spot on PFF's top rookies list. But over the past few weeks, he has proven his worth and capped off his most recent performance in Week 9 with a solid 80.1 PFF grade. Henceforth, since Week 6, Smith Jr. has had four explosive plays, averaged 1.86 yards per route run, caught both of his contested targets and generated a passer rating of 101.7 on his targets.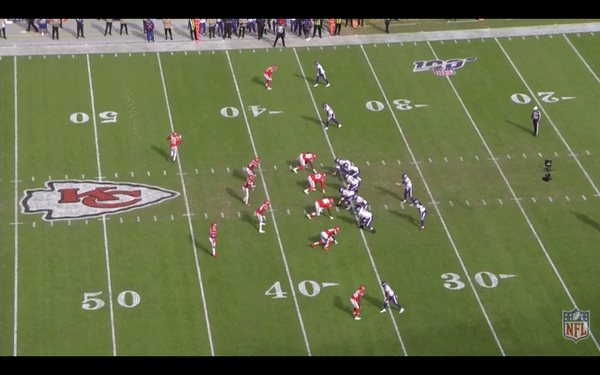 As we enter into Week 10, it's looking quite possible that third-rounder Terry McLaurin is going to be the steal of the 2019 NFL Draft, as he is PFF's 13th ranked wide receiver overall through nine weeks. Based off his time in Washington thus far, it's safe to say McLaurin is a certified deep threat. McLaurin has 15 deep (20-plus yard) targets on the year and ranks behind only Chiefs wide receiver Tyreek Hill in PFF receiving grade on those. The quarterback position in Washington may be shaky, but we know whoever is under center will have a best friend in McLaurin, who is generating a passer rating of 119.5 on his targets.
What 17th overall pick Dexter Lawrence has done against the run as a rookie is incredibly impressive, ranking seventh among interior defensive lineman in PFF run-defense grade, at 86.8. Moreover, Lawrence has quite literally been a brick wall on the line — missing a tackle on just 4% of his tackling attempts. Lawrence plays his fair share of snaps at numerous alignments on the line, but he very well may be one of the five best nose tackles in all of football considering he ranks fourth in overall grade when lined up at 0/1-technique and second in run-defense grade.
Coined as the safest pick in the 2019 draft class, edge rusher Nick Bosa is proving to be just that by ranking sixth at his position in PFF pass-rush grade at 89.1 and taking home the honors of being the eighth-best pass-rusher in all of football, regardless of position, in PFF's latest pass-rush rankings. Some of the moves Bosa has put on display don't even look human at times, and the stats show his opposing blocker on the line probably thinks the same thing. Through Week 9, Bosa has won his pass-rush reps at an absurd rate of 23.6% (fourth) and is generating pressure a full percent higher than anyone else at 20.5%.
Another game, another good performance for the elusive Josh Jacobs in Week 9, as he tacked on another five broken tackles rushing to his season total that ranks second overall (40). Jacobs is far and away the PFF's highest-graded running back in rushing grade at 90.5 (second is at 85.9), and the Gruden Grinder has bulldozed his way through loaded boxes while recording the second-highest rushing grade on those run plays. Jacobs had a couple bad drops in Week 9, but if he can improve his receiving game, he can certainly join the rare group of running backs that offer some value to their team.