For the first time since Week 5, we have a new rookie leading PFF's latest rookie rankings. Along with that, there is one team that has three rookies who rank among the top 10. Using PFF's unique grades and advanced database, and in descending order, we present the 10 rookies who have performed the best through Week 12 of the 2019 season.

As a fourth-round pick, expectations were fairly low for Khari Willis. Yet, here he is — ranking 10th among all rookies by PFF grade through Week 12. Willis has allowed very few plays in coverage, surrendering just one catch of 10-plus yards. Perhaps the brightest part of Willis' play thus far has been his awareness of getting to the ball. Moreover, Willis has registered the 11th highest first defender to contact rate among safeties, as well as the 10th highest rate of tackles generated. Willis missed Week 12 due to injury and will be wanted back sooner rather than later since he ranks 25th in PFF overall grade at his position.
There may not be a more overlooked rookie in 2019 than the second-round center Erik McCoy, who is currently third in PFF grade at his position. McCoy has shined in both pass-blocking and run-blocking, ranking among the top 10 in PFF grade in both phases. Through 12 weeks of play, McCoy arguably has just one blemish against his record when he went up against Buccaneers' interior defensive linemen Vita Vea and Ndamukong Suh in Week 11 (which is no easy feat). He'll get tested once again in Week 13 against Grady Jarrett, but if his 2019 is any indication, McCoy should be able to hold his own.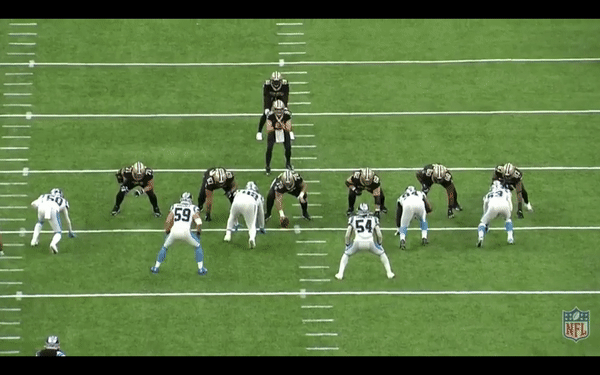 Since his teammate Kwon Alexander went down for the year and was subsequently given his role, Dre Greenlaw has been playing like a seasoned veteran, ranking fifth in PFF coverage grade since this occurred in Week 10. In all, Greenlaw is outplaying his fifth-round selection, allowing a passer rating when targeted of 73.1 and not giving up a single catch at or beyond the sticks.
Deebo Samuel has played his way onto the PFF rookie rankings and is inching up the board, ranking 31st among all wide receivers in PFF receiving grade on the year. Ever since San Francisco acquired seasoned veteran Emmanuel Sanders, Samuel's play has gone to another level. Dating back to Week 8 in Sanders' first game as a 'Niner, Samuel ranks 14th in receiving grade, fourth in yards after the catch (178), first in broken tackles (10), eighth in passer rating generated (123.3), 10th in yards per route run (2.45) and eighth in explosive plays (10). On the year, Samuel has shown he fits right perfectly in Kyle Shanahan's quick-pass offense, ranking 10th in PFF grade on throws of nine yards or less.
Kyler Murray continues to get better and better with each game and is looking like he'll be a force in the NFL for years to come. After Week 12 (Cardinals had a bye), Murray still ranks third in PFF grade on deep passes of 20-plus yards behind only Russell Wilson and Deshaun Watson. Once Kyler found his groove in Week 5 against the Bengals — recording an elite PFF grade — he began to heat up and has subsequently been PFF's ninth highest-graded quarterback, with a 78.8 mark. Murray and company will go up against a Los Angeles Rams defense in Week 13 that has been struggling in 2019, but still has high-end talents such as Aaron Donald and Jalen Ramsey. Nonetheless, this may be one of the best matchups to watch despite both being out of the playoff picture at this point.
Coming in one spot ahead of Kyler Murray is his top target in college at Oklahoma — wide receiver Marquise Brown, who is now MVP frontrunner Lamar Jackson's favorite target, as he is generating an absurd 138.2 rating on his targets (first). It's clear Brown has become Jackson's go-to guy in the red zone, as he has been targeted 12 times on his 35 red-zone routes, catching nine and ranking first in passer rating generated on those targets. Overall, Brown is among the best in the NFL from a per-route production standpoint, ranking sixth in yards per route run at 2.40 (which is sandwiched in between Davante Adams and Julio Jones).
Not only is Terry McLaurin one of the best rookies in the NFL thus far, he is one of the best wide receivers in general, with an 83.7 receiving grade ranking ninth. McLaurin has impressed in numerous situations and is a guy that can do it all — especially on deep targets (20-plus yards). Not only does McLaurin rank among the top 10 in deep catches, yards and touchdowns, he is also PFF's second highest-graded receiver on those passes. McLaurin faced a tough task in Week 12 as he went up against Lions cornerback Darius Slay, but the rookie came out on top despite what the stat book may say. McLaurin saw 10 targets against Slay and caught three for first downs, but a vast majority of those incompletions were inaccurate passes from his quarterback, with some being flat out uncatchable. McLaurin won a good portion of his routes, it's just a shame he couldn't get an accurate pass thrown his way.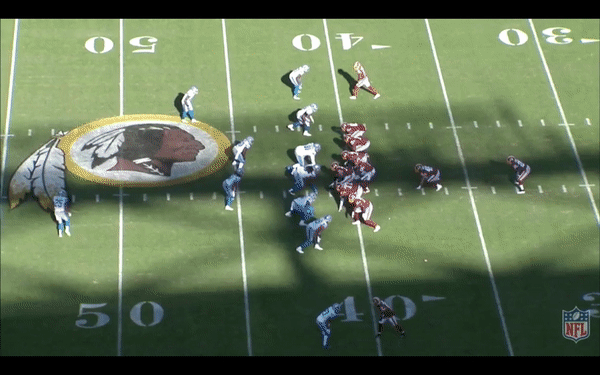 Another week, another strong showing for interior defensive lineman Dexter Lawrence, who now ranks 10th in overall grade and fifth in run-defense grade. Last week against the Bears, Lawrence matched up over the right guard more than he ever has in a game, and he did so against backup Rashaad Coward. Lawrence came away victorious in that matchup with a good 73.3 grade. New York will likely have Lawrence replicate this in Week 13 against Green Bay, which has Billy Turner in at right guard. Turner is PFF's 27th graded right guard in pass-blocking and has allowed the most pressures (30). Lawrence's weakness has been winning consistently in the pass-rush. In addition to feasting on Thanksgiving, Lawrence may do so again versus Turner on Sunday.
The running back finally came back down from the top spot in PFF's rookie rankings after having the worst game of his career in Week 12, with a 52.2 overall grade. While he didn't pick up many yards on the ground, Jacobs still tacked on another four broken tackles to his total — extending his lead in that category to nine. Even with a career-low game in Week 12, Jacobs is still second among all running backs in PFF rushing grade at 87.8.
We all knew Nick Bosa was going to be a great NFL player, but when he missed most of his last year of college due to injury, it appeared likely that he would take a few games before getting back to form. This is not even remotely close to being the case. Through Week 12, Bosa is PFF's third highest-graded edge, behind only T.J. Watt and Khalil Mack, and has generated pressure at the highest rate we have seen in 2019 (19.1%). Going up against Green Bay last week, it was presumed Bosa was going to match up against one of the best left tackles in the NFL in David Bakhtiari, since that was predominantly the side he rushed from. Defensive Coordinator Robert Saleh had other things in mind. Bosa lined up opposite of Bakhtiari and went up against the weaker side of Green Bay's offensive line 33 times (highest in a game prior to that was 14). It got ugly at times for the Cheeseheads: