Based on usage and inactives, Jeff Wilson will likely be the starting running back for the 49ers with with rookie Jordan Mason getting next opportunities.
People around the NFL weren't that high on Zach Wilson coming into the season based on how he looked last year, and now he's missed half of the summer with a knee injury.
During his initial tenure as Patriots defensive coordinator, players would rave about Matt Patricia and their relationship with him.
With one full week of NFL action behind us, readers want to know who's going to lead the charge in the San Francisco 49ers' running back room with Elijah Mitchell out, why Matt Patricia is qualified to coach offense, if Zach Wilson is going to provide a boost for the New York Jets and more.
Let's get into this week's mailbag.
Estimated reading time: 6 minutes
---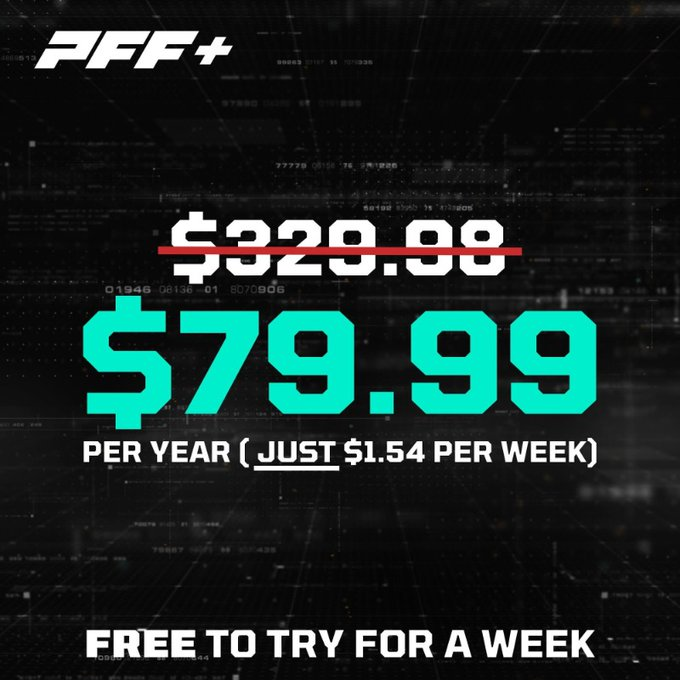 ---
@PuckWhatUHeard: Who's grabbing the reins in 49ers backfield?
Based on what happened Week 1 after Elijah Mitchell left the game with a knee injury, all signs point toward Jeff Wilson Jr. taking the reins in the San Francisco 49ers' backfield.
Mitchell started and played 17 snaps, then Wilson came in to finish out the game with 40 snaps. Wilson played just one snap before Mitchell left the game and didn't touch the ball until after Mitchell's injury. Undrafted rookie Jordan Mason was active but didn't play on offense. He also saw just five snaps on special teams. Rookie third-round pick Tyrion Davis-Price wasn't active.
So, I'd say, based on usage and inactives, Wilson will likely be the starter with Mason getting next opportunities. Head coach Kyle Shanahan said Wednesday the 49ers will "ride the hot hand" between Mason and Davis-Price, however.
Davis-Price was drafted high in the 2022 NFL Draft, but the 49ers traded up for Trey Sermon, barely played him in 2021 and then were willing to waive him a year later. So, draft position doesn't seem to mean much for running back snaps in San Francisco.
The 49ers also signed Marlon Mack to their practice squad, so he could get some opportunities at some point, as well, given his experience.
All of that being said, Wilson only earned a 54.5 PFF grade on Sunday, carrying the ball nine times for 22 yards, only 16 of which came after contact. Among 46 qualified running backs, Wilson finished 41st with 1.78 yards after contact per attempt. He was 31st in elusive rating.
Wilson earned a 60.8 PFF grade last season, carrying the ball 79 times for 294 yards with two touchdowns and a fumble. His 2.82 yards after contact per attempt ranked 31st out of 61 qualified backs, and he was 59th in elusive rating.
So, there's potential room for improvement if Mason or Davis-Price can impress.
---
@pereira_report: Why does Belichick believe Patricia is a competent coach in any capacity? I know this is a very tough question to answer, because he shouldn't believe that, but also, here we are.
I go back to something Jacksonville Jaguars wide receiver Jamal Agnew told me in June when I reached out to him about New England Patriots offensive line coach/senior football advisor/offensive play-caller Matt Patricia and their time together with the Detroit Lions.
"I will say Matty P is one of the smartest football brains I've been around," Agnew said about the former Lions head coach. "He can literally coach any position group at a high level in my opinion."
And he wanted to go on the record with that.
During his initial tenure as Patriots defensive coordinator, players would rave about him and their relationship with him.
I know things didn't go very well at times with other players in Detroit, but I think the external perception of Patricia is slightly different than the way many players feel about him.
Patricia was the Patriots' defensive coordinator from 2012 to 2017. In that span of time, New England's defense ranked 16th in expected points added (EPA) per play against. If you add in 2010 and 2011, when he was the pseudo-defensive coordinator, then they're 19th in EPA per play against. During New England's Super Bowl run from 2014 to 2017, their defense was 15th in EPA per play against. So, New England never really had an above-average defense based on EPA/play against with Patricia as DC.
That being said, the Patriots made four Super Bowls and won two during Patricia's reign as top defensive assistant. New England ranked seventh in EPA per play against in 2018 when Brian Flores was the de facto defensive coordinator. They've ranked fourth in EPA per play against since 2019 with Steve Belichick and Jerod Mayo as the top defensive assistants.
Through one week in an extremely limited sample size, the Patriots' offense ranks 29th in EPA per play.
I certainly believe Patricia is a competent coach. You don't make four Super Bowls with an incompetent coach as your top defensive assistant. But moving him over to offense when the Lions ranked 21st in EPA per play from 2018 to 2020 is still very strange.
One source I spoke to this week wouldn't be surprised if head coach Bill Belichick took over offensive play-calling duties if struggles continue.
---
@jjaime305: PPR need to start one. Robert Woods, Zay Jones or Sterling Sheppard
My guys Nathan Jahnke, Kevin Cole and Ian Hartitz all have Woods as the highest ranked wide receiver among that group in their PPR rankings.
---
@Skywalkr_15: Is Goff the hope for Detroit
I mean, probably not, right? The Lions have a pretty decent roster, and he earned a 49.5 PFF grade in his season debut after being graded out at 60.3 in 2021.
I think Goff is a capable starter. He proved that with the Los Angeles Rams, but next year's quarterback class is regarded as very strong by people around the NFL, and unless the Lions really surprise some folks this season, they should be picking in range to get one of those QBs.
You have to draft a QB for the future unless you have an obvious franchise signal-caller. And Goff hasn't been that for the Lions.
I think it was also telling that the Lions didn't draft a quarterback in 2022 even though they obviously needed a developmental option. It appeared they were waiting for the 2023 class.
---
@THFC_Greedo: How do you think the AFC west will finish?
I'll go:
Chiefs

Chargers

Raiders

Broncos
I've swapped the Raiders and Broncos since Week 1. I thought Nathaniel Hackett's clock management and decision-making at the end of the game was concerning enough to drop them, but there's plenty of time left in the season for Denver to prove people wrong.
And did I swap Chiefs and Chargers after Thursday night? Maybe, maybe not. (I did.)
---
@douglax: Why doesn't the league enforce guardian caps in the helmets when it's been proven that concussions have dropped 50%?
There were definitely encouraging results after this summer. But I can understand why they'd want to keep experimenting in practice throughout the season and maybe even into next summer before making any sweeping changes.
---
@JacobRossner: Will Zack Wilson provide much of a boost to the Jets' Offense when he returns? He didn't look great in camp.
If I'm being overly realistic, then probably not this year. People around the NFL weren't that high on Zach Wilson coming into the season based on how he looked last year, and now he's missed half of the summer with a knee injury. Jets head coach Robert Saleh said prior to Week 1 that the earliest Wilson is expected back is Week 4 against the Pittsburgh Steelers.
Joe Flacco earned a 67.7 PFF grade in Week 1 against the Baltimore Ravens. Wilson registered a 59.3 PFF grade last season as a rookie.
Unless he's an abject disaster after returning from injury, then it's still worth seeing how Wilson can perform into next season. The Jets invested the second overall pick in him.
---
@salad_cesare: Is hiring a defensive-minded head coach a thing in the past?
I wouldn't say so, no. Four of the 10 new head coaches this year came from the defensive side of the ball in Chicago Bears head coach Matt Eberflus, Houston Texans head coach Lovie Smith, New Orleans Saints head coach Dennis Allen and Tampa Bay Buccaneers head coach Todd Bowles. 
It is perhaps telling that Smith, Allen and Bowles were all promotions rather than outside hires, however.
But Los Angeles Chargers head coach Brandon Staley has proven you can be a smart, analytical-minded head coach and still groom a young quarterback even if you come from the defensive side of the ball.