The Detroit Lions are significantly underrated in some quarters heading into the 2020 NFL season, causing my colleagues on the PFF Forecast to label them as the best bet to win the NFC North. Critically, they mean "best bet" as in best value gamble you can make, as opposed to the most likely scenario to unfold. And the market lines have since moved in their direction, suggesting they were onto something.
When we broke down the Lions in our division preview on the PFF NFL Podcast, it struck me how many of the reasons for optimism center around the strong 2019 season Matthew Stafford was having before getting injured, effectively ending the team's campaign as it turned to Jeff Driskel and David Blough at quarterback.
Stafford's talent has never been in doubt. In terms of physical tools to play the position, he has always ticked every box but has rarely been able to put it all together and actually match that potential with game-to-game consistency — as the best quarterbacks in football do.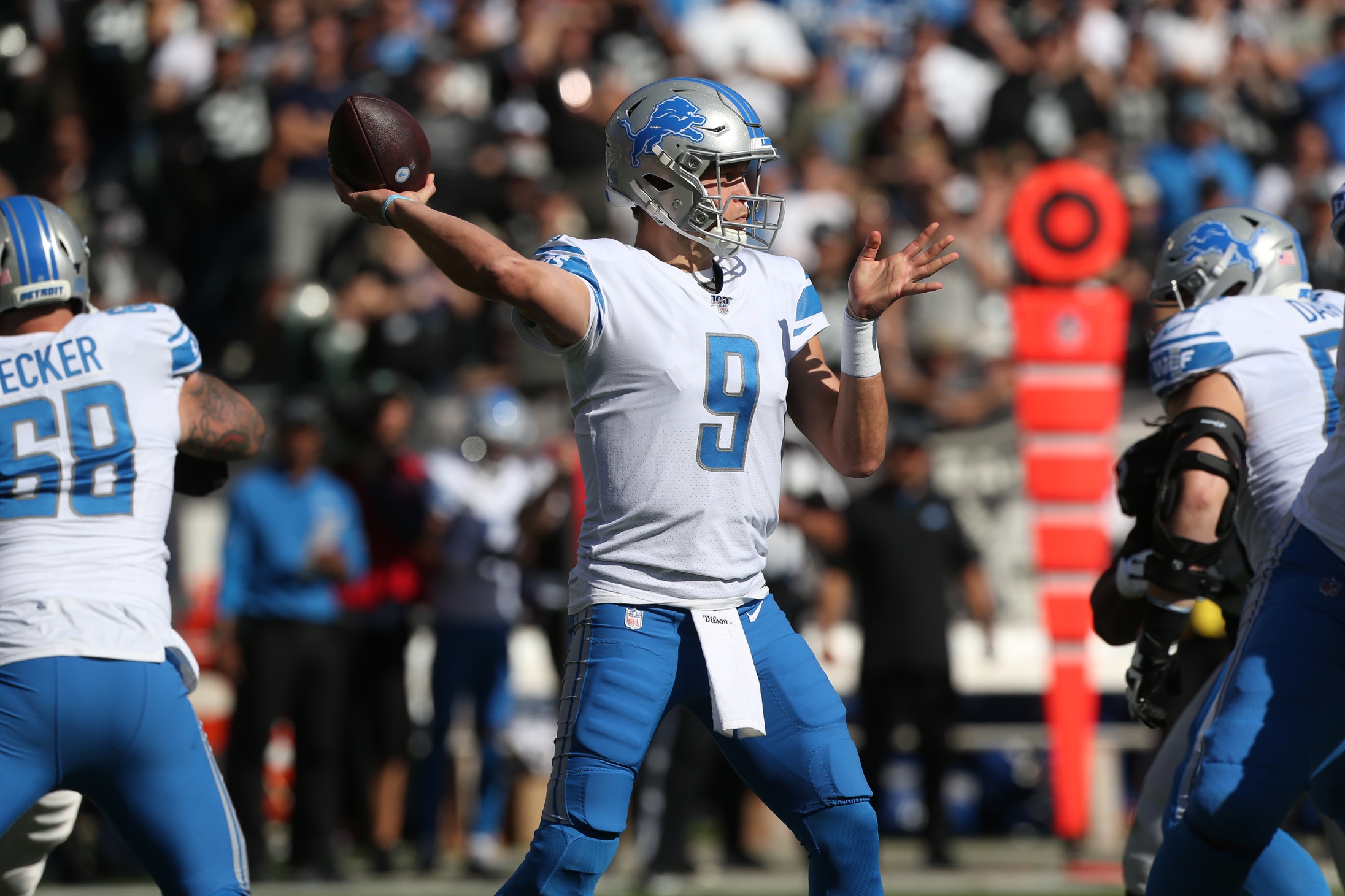 Circumstances and supporting cast always weigh on a quarterback's performance, however, and so it's always possible that the right combination of those will come together at any point in a player's career and create the alchemy necessary to strike gold.
On the other hand, players — by and large — are what they are, and the fluctuations in year-to-year performance are largely down to the myriad of external influences on those performances. For quarterbacks, that can be anything from scheme, pass blocking and the weapons he has to throw to. And it can range all the way to how good the opposing passing attack was and what that did to game flow.
Subscribe to PFF Edge to continue reading
Already have a subscription? Sign In