As a part of our partnership with ESPN, this story was originally published on ESPN+ and can be viewed in its entirety here with your ESPN+ subscription — NFL bounce-back candidates for 2020: Picking players for all 32 teams

Which players struggled in 2019 but could bounce back in 2020? Because of the COVID-19 pandemic and the cancellation of preseason games, young players in NFL training camps might not get as much practice time as they would in normal years. As such, it will be especially important for veteran players who slumped last season to revert to form.
With the help of our friends at ESPN, we identified 32 players with pedigree who are looking to turn the page on 2019, and then NFL Nation reporters provided context on the upcoming season. These players are ready to spike 2019 from their systems and move forward, and here's how they can do it.
To jump to each division, click here: AFC East | AFC South | AFC West | AFC North | NFC East | NFC South | NFC West | NFC North
---
NFC East
PFF overall grade in 2019: 58.5
What went wrong: Vander Esch was one of the NFL's best off-ball linebackers as a rookie in 2018, producing the fifth-best PFF overall grade at the position (84.4). He then suffered a neck injury that hindered his sophomore campaign; his overall grade dropped to 58.5, 60th among 100 qualifiers, and his run-defense grade fell from 81.3 to 43.2. — PFF
Outlook for 2020: Vander Esch's ability to bounce back is directly tied to his health. The Cowboys are confident he will be fine as he enters his third season. He is moving to middle linebacker and will be the defensive signal-caller under new coordinator Mike Nolan. He will be a central figure in the defense. Athletically, Vander Esch can do everything a top-notch linebacker is required to do. He can see the game well enough at this point to anticipate things. But he has to be a physical presence to be successful, and how he returns will tell the story if he can be as effective as he was a rookie, if not better. — Todd Archer
PFF overall grade in 2019: 58.9
What went wrong: Martinez is a prime example of why tackle stats are a bit misleading. He had the most tackles of his career last year, but he had the worst season of his career from both a PFF grade and wins above replacement (WAR) perspective. That said, he's capable of producing at a top-10 level as we saw in 2018, when he earned the eighth-best coverage grade at the position, and in 2017, when he earned the sixth-best run-defense grade. We just have yet to see him piece it all together in the same season. Martinez was still above-average in coverage in 2019, but he was consistently a tick late in run support, which paved the way to a 47.0 run-defense grade. A change of scenery might just do the trick for Martinez and get him to that star level he's capable of. — PFF
Outlook for 2020: The good news for Martinez is that he's being reunited with Patrick Graham, who was his linebackers coach during that 2018 season and will now be his defensive coordinator with the Giants. Scheme will play a big part in a potential improvement for Martinez. He was asked to cover an inordinate amount of ground last year in the Packers' scheme. That shouldn't be the case again this year. — Jordan Raanan
PFF overall grade in 2019: 56.4
What went wrong: From 2014 to 2018, Slay was one of the NFL's best cornerbacks, ranking as the fourth-most-valuable corner over that span. His grade slipped some under Lions coach Matt Patricia, largely because of the scheme. Detroit plays a significant amount of man coverage, which resulted in Slay facing far more single-coverage targets than other NFL corners. That invited more opportunities for wideouts to beat him and subsequently lowered his grade. Still, he shadowed the NFL's best receivers fairly well and continued to display a knack for being around the ball. — PFF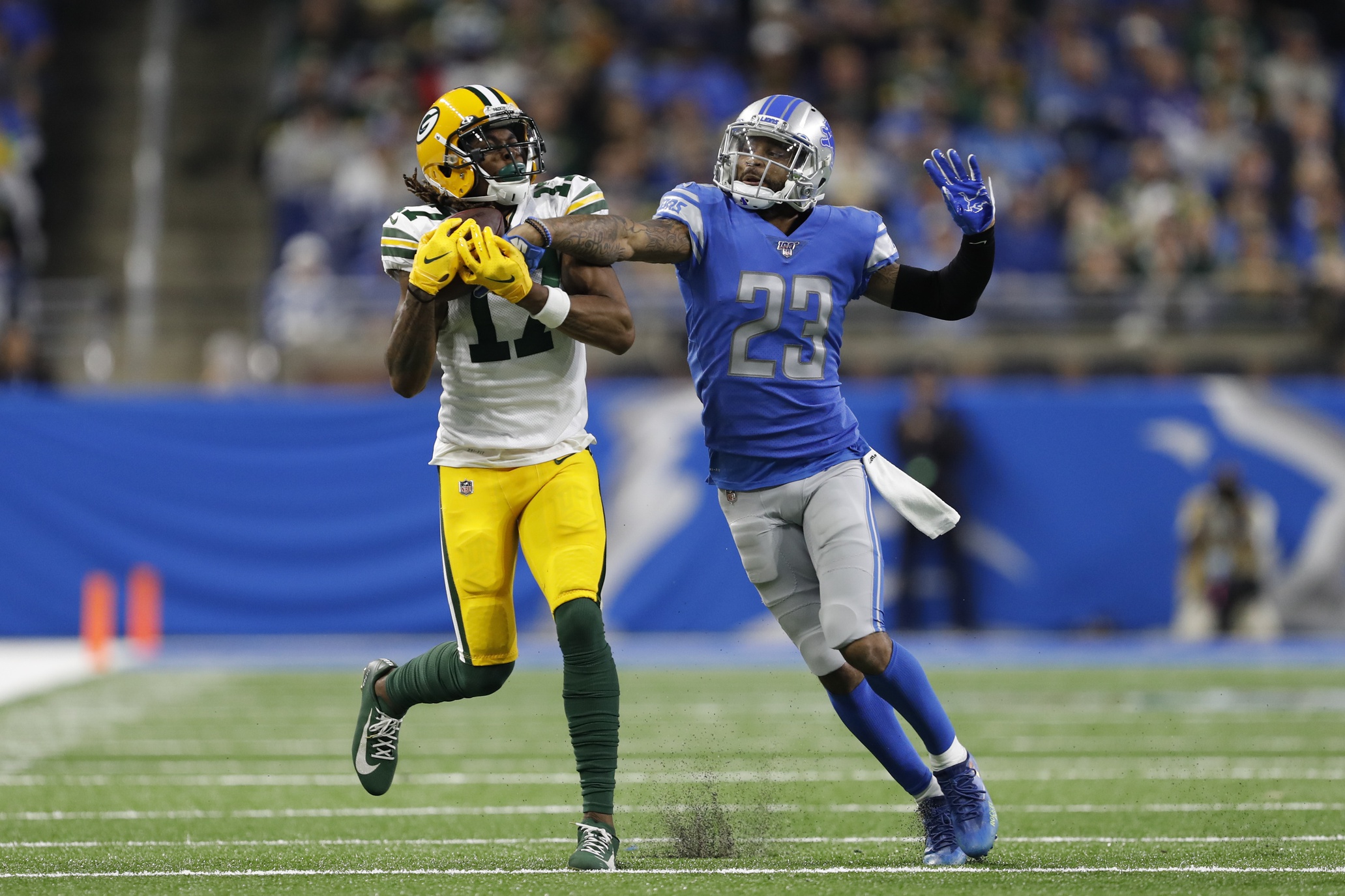 Outlook for 2020: There are a few factors to consider when evaluating Slay's "down" 2019 season: His relationship with Patricia was on the rocks, trade winds were swirling around him, and he was playing a lot of straight-up man coverage against the opponents' best receivers. Jim Schwartz's defensive scheme will offer more zone concepts for Slay, who is happy and motivated to prove that he is still one of the elite corners in the game. — Tim McManus
PFF overall grade in 2019: 69.3
What went wrong: Collins had almost no issues in run defense in 2019, posting the fifth-best run defense grade when playing in the box. His play in coverage was a different story. He had just a 60.6 coverage grade on the year (66th of 88 safeties) en route to his lowest PFF overall grade and WAR value since his 2015 rookie season. Collins made a decent amount of stops, but he too often looked lost and allowed a big play as a result. Collins was above average in coverage in the three years before joining Washington (16th among safeties in coverage grade over that span) and will look to put those 2019 mistakes behind him in 2020. — PFF
Outlook for 2020: Collins wasn't always used in a way that suited him best last season. But after Washington hired coach Ron Rivera and defensive coordinator Jack Del Rio, Collins was excited. Del Rio has used a lot of single-high looks in the past and, with Sean Davis deep, Collins can be used similar to his early Giants days as an in-the-box safety who can cause havoc, whether against the run or even in short-area zones against the pass. Equally important: the arrival of end Chase Young to create what should be a strong defensive line — the pressure that group should apply can only help Collins. — John Keim
---
NFC North
PFF overall grade in 2019: 60.6
What went wrong: After being one of the most dynamic receiving backs in the NFL in 2017 and 2018, Cohen took a big step backward in his third season. Combining 2017 and 2018, he ranked behind only Christian McCaffrey and Alvin Kamara in PFF receiving grade. Last season, however, he ranked 24th of 32 running backs who saw at least 40 targets. He dropped more passes, broke tackles at a lower rate and produced significantly fewer explosive plays. It was completely uncharacteristic based on what we saw from him in his first two years in the NFL, so it would be a surprise not to see him bounce back in some capacity in 2020. — PFF
Outlook for 2020: Cohen had nowhere to run last season. Chicago's all-purpose threat gained just 465 yards on 79 catches and 213 yards on 64 carries. Coach Matt Nagy attributed Cohen's struggles to being routinely double-teamed by opposing defenses. The way Cohen can bounce back is simple. The Bears need a more balanced offensive attack with better weapons and improved quarterback play. Cohen's contract is also up after the season, providing more motivation for him to get back on track. — Jeff Dickerson
PFF overall grade in 2019: 60.7
What went wrong: Coleman went from ranking third in PFF coverage grade in the slot in 2017-18 to ranking 36th in 2019. Really, that decline in grade should have been expected given the man-coverage-heavy nature of Matt Patricia's defensive scheme. He saw 55 targets in single coverage in the slot in 2019 — 15 more than any other slot defender — and while he managed to force 10 incompletions on those targets, he also gave up eight explosive plays. He's under more pressure than any other slot defender because of the scheme. — PFF
Outlook for 2020: Coleman was signed as the highest-paid slot corner in the NFL before the 2019 season and there were parts of the year he played like it. But an overall failure on defense led to rough numbers for most of the Lions' secondary, Coleman included. He should also not have to play on the outside much at all this season, which would help. But the key to his bounce-back season will be how the Lions rush the passer. If they can get pressure — a major issue in 2019 — Coleman could have a strong season. If not, the entire defense might be in line to struggle. — Michael Rothstein
PFF overall grade in 2019: 59.0
What went wrong: Wagner's 2019 season in Detroit was far and away the worst season of his NFL career. He had been a consistently above-average pass-protector prior to that campaign, producing pass-blocking grades above 75.0 in four of his six years in the league. Then he proceeded to earn sub-70.0 pass-blocking grades in eight of his 12 games played in 2019, finishing the season with a 59.0 overall grade across 753 snaps. — PFF
Outlook for 2020: Letting Bryan Bulaga leave in free agency was a wise financial decision; the Packers weren't going to pay $10 million a year for a 31-year-old tackle with a history of knee injuries. But the Packers need Wagner to play better than he has in recent years in order to maintain the stellar protection that Aaron Rodgers enjoyed from his line last year. Wagner isn't guaranteed the starting right tackle job, either. If he doesn't look up to the task, the Packers have other options, including moving Billy Turner from guard. — Rob Demovsky
PFF overall grade in 2019: 76.0
What went wrong: With Stefon Diggs now out of the picture, Minnesota needs Thielen more than ever. The seventh-year wideout was limited to 10 regular-season games in 2019 and still earned a PFF grade of 75.5, though it wasn't up to the 89.4 grade that he earned the season before. There's really no "should bounce back" involved when it comes to Thielen — if he's healthy, he'll deliver. — PFF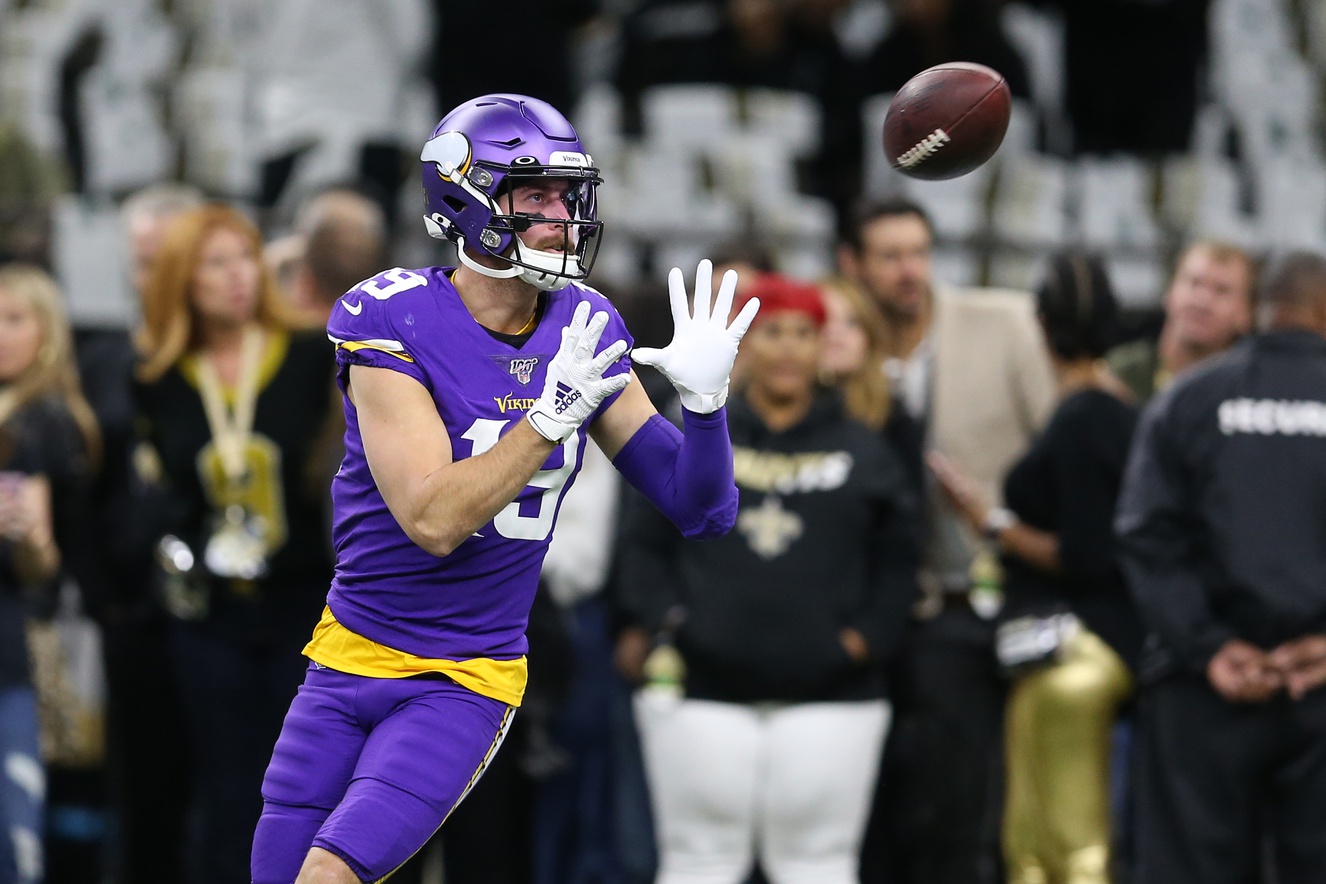 Outlook for 2020: Two years ago, Thielen became the first receiver in NFL history to start a season with eight consecutive 100-yard receiving games on his way to his second consecutive 1,000-yard, Pro Bowl season. The hamstring injury that derailed his 2019 season was new territory for a receiver who had compiled an 87-game active streak with 53 straight starts and was then forced to miss nearly two months. Without Diggs, the load and pressure is mounting on Thielen, who becomes Minnesota's true No. 1 and will see more time outside with rookie Justin Jefferson likely to start in the slot. Thielen's chemistry with quarterback Kirk Cousins is well-established, so his targets and receiving yards should bounce back considerably after a rough year. — Courtney Cronin
---
NFC South
PFF overall grade in 2019: 60.8
What went wrong: Kazee was a playmaker at deep safety in 2018, leading all safeties in interceptions (seven). He saw his role change significantly to start 2019, however, with the Falcons asking him to move from free safety to slot cornerback. He proceeded to allow a passer rating of 119.9 on throws into his primary coverage during Weeks 1-7, earning a slot coverage grade of 57.9 that ranked 19th among 28 qualifying players over that span. The team then moved him back to free safety ahead of Week 8, where he ended up picking off three passes to close out the year. — PFF
Outlook for 2020: New defensive coordinator Raheem Morris should help Kazee's growth, and the Falcons have the ability to play a three-safety look with Kazee, Ricardo Allen and Keanu Neal. Kazee has confidence and a great mentality, but now he has to be a consistent ball hawk while roaming rather than covering. — Vaughn McClure
PFF overall grade in 2019: 62.4
What went wrong: A pulmonary embolism due to blood clots in his lungs limited Okung to six games in 2019, but he still produced the worst PFF grade of his career in that span. His run blocking was the key driver in the dip in play; he ended the regular season with a 56.4 run-block grade that ranked 55th among 89 qualifying players at the position and was by far the lowest mark of his NFL career. Although he is getting up there in age, we've still seen enough from Okung in the past to know that he'll be considerably better in 2020 if he's able to stay healthy. — PFF
Outlook for 2020: With his illness cleared, Okung could again return to the form that made him one of the top left tackles in the NFL. Having his former offensive line coach, Pat Meyer, working with him should help, as will having a dynamic playmaker in Christian McCaffrey for whom to block. — David Newton
PFF overall grade in 2019: 55.5
What went wrong: Onyemata played far more 0/1-technique in 2019 than in the past, which hurt his pass-rush production. His pass-rush grade dipped from 77.9 in 2018 to 62.2 in 2019. Onyemata was among the best 3-technique players in the NFL in 2018 — one of 15 to produce 70.0-plus grades both against the run and in the pass rush at the alignment. Keep him away from the nose tackle position, and he should bounce back. — PFF
Outlook for 2020: The Saints felt differently about Onyemata's 2019 season, since they signed the former fourth-round draft pick to a three-year, $27 million extension in free agency. Coaches and teammates have pointed to Onyemata's development as a huge reason for New Orleans' resurgent run defense — the Saints rank first in the NFL with just 85.8 rushing yards allowed per game in 2018-2019. The 6-foot-4, 300-pounder isn't flashy as a pass-rusher, but he has great strength — and he does help set up guys such as All-Pro end Cameron Jordan. The Saints expect Onyemata's growth to continue since the native of Nigeria started playing North American football only when he went to college at the University of Manitoba in Canada. — Mike Triplett
PFF overall grade in 2019: 69.6
What went wrong: Suh might be 33 years old, but it's not impossible for him to regain his dominant status after a steep drop-off in play last season. His 69.6 PFF grade in 2019 with Tampa Bay was an anomaly, as he had produced a mark of at least 79.0 in each of the six years prior. But he showed over the back half of the year that Father Time has yet to catch up with him. Over the final six weeks of the 2019 campaign, Suh ranked ninth in PFF grade and fourth in run-defense grade among interior defenders. He still very much has something left in the tank and could thrive in his second season with the Buccaneers. — PFF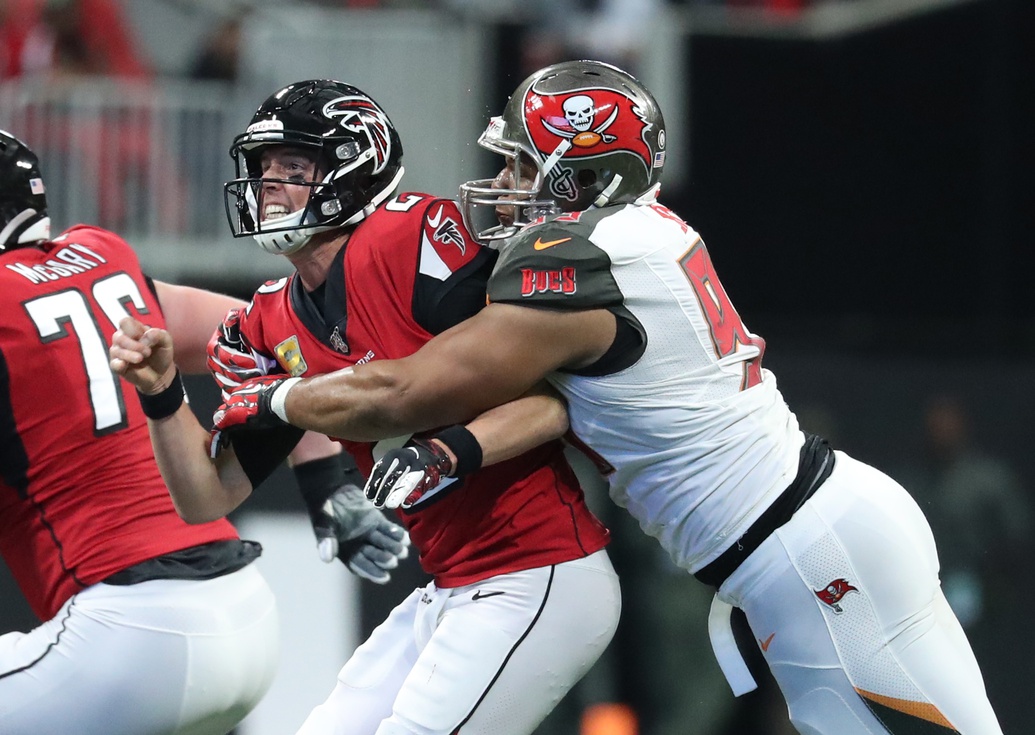 Outlook for 2020: It's not that Suh necessarily had a bad year in 2019, but the work he did didn't always show up in the stat sheet. His 193 snaps against double-teams was fifth most in the league, which allowed some of his teammates to get to the quarterback. His four fumble recoveries were also tied for the second most in the league, and he had two defensive touchdowns. Suh's value now is that he can line up at multiple positions along the defensive line, and him taking on double teams frees things up for Shaq Barrett, who is coming off a 19.5-sack season, and Jason Pierre-Paul. The defense as a whole also looks to benefit with a year of Todd Bowles' 3-4 defense under their belt. — Jenna Laine
---
NFC West
PFF overall grade in 2019: 68.6
What went wrong: Peterson missed the first six weeks of the season because of a suspension and then graded below 40.0 in coverage in two of his first four games. After that, however, he started to look like his usual self, allowing less than a yard per coverage snap and producing a 77.9 coverage grade that ranked 14th among qualifiers from Week 11 on. Peterson is a strong candidate to get back to top-10 status with a full 2020 season. — PFF
Outlook for 2020: For him to bounce back in 2020, he'll have to enter Week 1 in as good condition as he can. It took him a few games in 2019 to get back to his normal self because of his six-game break as well as the lack of reps in training camp as the Cardinals prepared his replacement, Byron Murphy. Peterson can still be an elite corner, one on whom the Cardinals can rely to defend on an island. And his time off last season could be a blessing in disguise for Peterson, giving his 30-year-old legs a break. — Josh Weinfuss
PFF overall grade in 2019: 53.5
What went wrong: Johnson played only six games before he was forced to miss the rest of the season through injury, but he still turned in three of the lowest-graded games of his career in his final three outings. The third-year safety missed 10 tackles across 395 defensive snaps, which is uncharacteristic given that he missed just 13 on 1,674 snaps in the two seasons prior. Johnson earned PFF grades north of 80.0 in both 2017 and 2018, so 2019 could be the exception and not the new norm. — PFF
Outlook for 2020: Johnson got off to a fast start last season, intercepting two passes in six games, before he suffered a season-ending shoulder injury. Now entering the final season of his rookie contract, expect Johnson to bounce back strong. He not only has established himself as a leader in the secondary, but as a defensive force. Since he was drafted in the third round in 2017, Johnson leads the Rams with seven interceptions. — Lindsey Thiry
PFF overall grade in 2019: 77.5
What went wrong: Garoppolo's grade through the first three quarters of Super Bowl LIV: 77.1. Garoppolo's grade in the fourth quarter of Super Bowl LIV: 42.6. As much criticism as he faces, he has more upside than most people think. He ranked 13th of the 32 starters in regular-season passing grade in 2019 and limited how many uncatchable passes he threw over the course of the season. He'll overcome the Super Bowl loss in no time. — PFF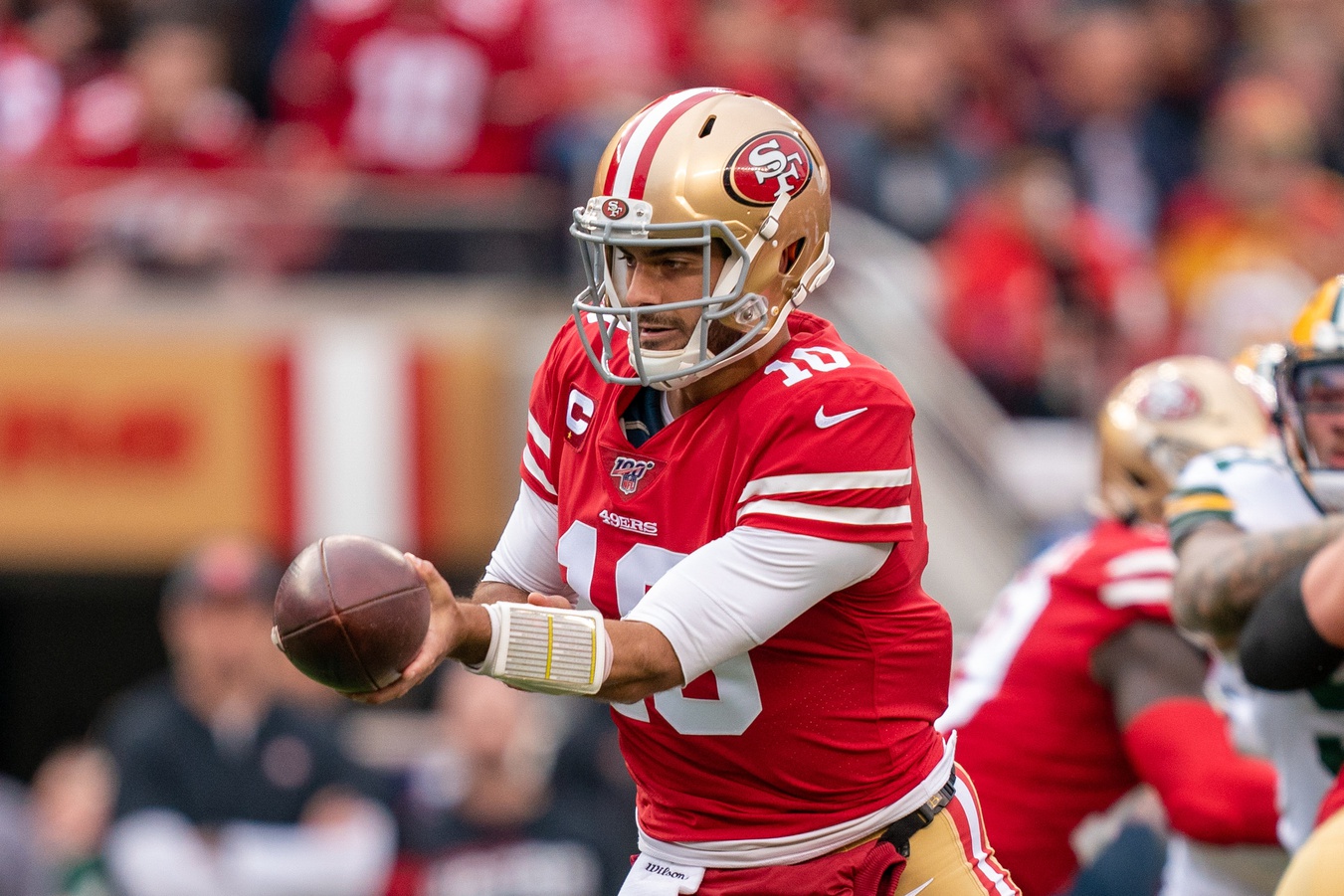 Outlook for 2020: Last season, Garoppolo was coming off a torn ACL and it took him awhile to get his legs back under him as the Niners' running game and defense carried the freight. But Garoppolo improved as the season went on and delivered some big games as injuries hampered the defense. It's San Francisco's belief that having a full season of starting and being another year removed from the knee injury should position Garoppolo for his best NFL season in 2020. — Nick Wagoner
PFF overall grade in 2019: 76.1
What went wrong: For most linebackers, Wagner's production in 2019 would have constituted a great year. His 76.1 grade ranked 12th at the position, but it wasn't up to his standards. He had posted 90.0-plus PFF grades in each of the two seasons prior, claiming the top spot among NFL linebackers in both years. It was an outlier type of year from Wagner, and he is a likely candidate to reclaim the top linebacker spot in 2020 considering his routine dominance in every facet of play in the years prior. — PFF
Outlook for 2020: Wagner is in the rarefied air of NFL stars who have set such a high standard that he could actually "bounce back" from an All-Pro season. The most noticeable difference in Wagner last year was that he didn't make as many of the game-changing plays that had earned him consideration for Defensive Player of the Year in previous seasons. One reason to believe he can get back in that conversation is that the Seahawks might not run as much base defense as they did last year, which put more on Wagner's plate than he usually has. He'll also have a full season of Quandre Diggs playing the lone deep safety behind him and Jamal Adams playing nearby in the box, which could free up Wagner to make plays. — Brady Henderson
---
AFC East
PFF overall grade in 2019: 45.7
What went wrong: According to PFF WAR, Norman went from being the NFL's ninth-most valuable cornerback in 2014-18 to the NFL's sixth-least valuable cornerback last season. Altogether, he gave up eight touchdowns in coverage for Washington in 2019, four of which came on deep passes that were thrown 20-plus yards downfield. He ended the season with the fourth-worst PFF grade at the position. The 32-year-old Norman isn't quite the corner he used to be, but he was still the NFL's fifth-highest-graded corner in man coverage in 2018. So while he might never return to his 2015 form, he's not that far removed from performing well in a scheme that plays to his strengths. — PFF
Outlook for 2020: Given the massive contract he signed in 2016, Norman was expected to be the star of Washington's defense. His four seasons with the team didn't quite meet those expectations. Now, Norman returns to a zone-heavy scheme that guided him to a first-team All-Pro selection in 2015 and joins a Bills defense with ample talent around him — including one of the best safety duos in the league in Micah Hyde and Jordan Poyer. It's reasonable to be optimistic about Norman in 2020. — Marcel Louis-Jacques
PFF overall grade in 2019: 56.5
What went wrong: We got to see Howard for only five games last season, but those games didn't match up to the monster contract extension he received last May. While he performed well in Week 8, ending the game with two pass breakups and one interception, he still surrendered 16 catches from 24 targets on the year, giving up 219 yards, three touchdowns and a passer rating of 117.9 in the process. The good news for Dolphins fans is that his 2019 season seems to be an outlier — in the three seasons prior, he allowed 100 receptions from 186 targets and actually recorded more interceptions (11) than the number of touchdowns he allowed in coverage (10). — PFF
Outlook for 2020: Howard is still one of the NFL's best cornerbacks though he has lost some national steam because of his knee injuries over the past two seasons. Health is the only thing keeping him from returning to his ball-hawking ways of 2018, when he was the NFL's co-interception leader despite playing just 12 games. Howard is trending toward full health after offseason knee surgery and he should flourish playing opposite prized free-agent signee Byron Jones. Playing in Brian Flores' man-to-man heavy defense, Howard will be in a good position to prove to people once again that he's still a top-tier cornerback. — Cameron Wolfe
PFF overall grade in 2019: 72.0
What went wrong: Edelman earned a 75.0-plus receiving grade in each of his five seasons in 2013-18, generating a passer rating of 103.5 over that span while averaging 4.8 yards after the catch per reception. Things just didn't click in New England in 2019, though, and Edelman's numerous injuries didn't particularly help the cause. He ended the season with his lowest PFF grade since 2012, dropped 10 passes and managed just 3.3 yards after the catch per reception, 77th among qualifiers. Like most on this list, we expect Edelman to get back to his old self with a clean bill of health. — PFF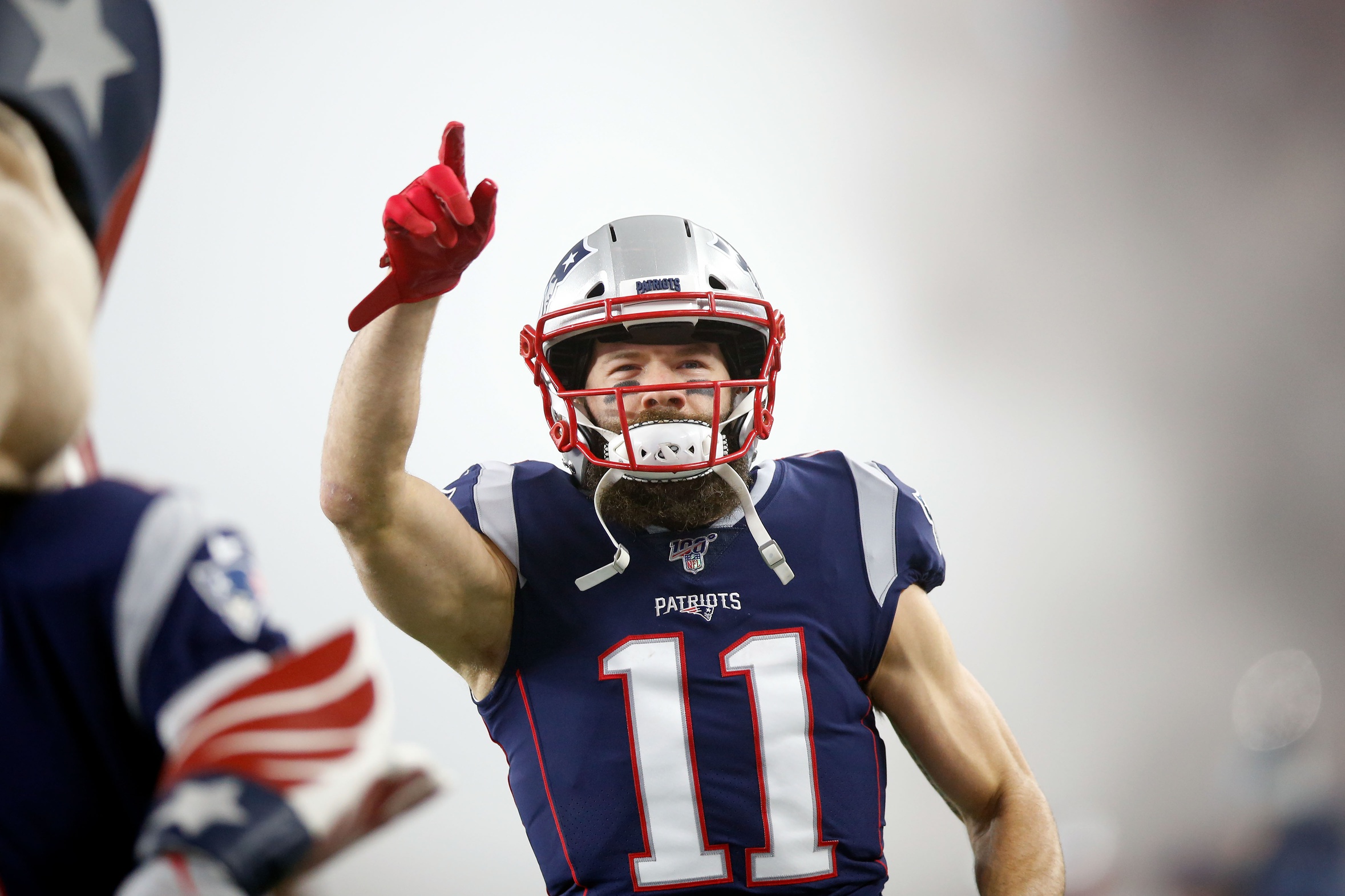 Outlook for 2020: It always starts with health, and Edelman underwent shoulder and knee surgeries after the 2019 season. So the 34-year-old go-to target is healthy again, albeit with plenty of miles on his football odometer. Something else that potentially might help Edelman: The offense might rely less on him because of a wider diversity of targets, which could direct the considerable attention opposing defenses often paid to him elsewhere. — Mike Reiss
PFF overall grade in 2019: 67.4
What went wrong: The No. 3 overall pick last April looked like a sure thing entering his rookie season. He recorded a 96.0 PFF grade in his lone season as a starter at Alabama in 2018, which is the best mark PFF has seen (since 2014) at the college level by an interior defensive lineman. No one was expecting Williams to dominate right away in the NFL, but no one was expecting him to struggle as much as he did, either. His 57.7 pass-rushing grade ranked just 81st among 121 qualifying interior defensive linemen. With a year under his belt, Williams should improve and get closer to looking like that near-flawless prospect we and everyone else pegged him to be in 2018. — PFF
Outlook for 2020: It's more "bounce up" than "bounce back" for Williams, considering this is only his second season. After an underwhelming rookie year, he should be improved in all areas. Despite impressive physical traits, his lack of college experience showed up in 2019. Now he has 556 NFL snaps under his belt and should be more adept in reading blocking schemes. He's also stronger and healthier than a year ago, so look for a significant jump in his production. — Rich Cimini
---
AFC North
PFF overall grade in 2018: 62.7
What went wrong: After earning an impressive 76.3 PFF grade across 833 snaps as a rookie, Young's incredibly unfortunate run of injuries has limited him to only 602 snaps over the past three seasons, including zero in 2019 as he injured his neck last August. Young was the 20th-highest-graded corner in coverage in 2016 and even edged out Jalen Ramsey as the highest-graded rookie at the position. We've seen a lot of good from Young, and now the injuries just need to stay away for him to get a chance to bounce back. — PFF
Outlook for 2020: This is actually Young's second comeback. In 2018, he returned after missing a full season with a torn ACL and scored two touchdowns off fumble recoveries, becoming one of four players to score multiple defensive TDs that season. Now, Young is coming back after being sidelined all of last season. The Ravens love his versatility as a nickelback because he can cover, blitz and stop the run. Young forms one of the top cornerback tandems with Pro Bowl defenders Marlon Humphrey and Marcus Peters. The biggest issue with Young is long-term durability. — Jamison Hensley
PFF overall grade in 2019: 53.6
What went wrong: A season ago, Jackson looked like a completely different player from the one we saw in 2017 and 2018. He was actually one of the stingiest cornerbacks in the NFL in 2017, allowing only 151 yards on 423 cover snaps en route to a 90.2 PFF grade. And while he regressed to the mean in 2018, he still graded in the 70s and broke up 10 passes. Over those two years combined, he led the NFL in forced incompletion rate, at 26.8%, but he inexplicably saw that rate drop to just 3% in 2019. That's extremely unlikely to happen again, and this year he'll have help from a much-improved Cincinnati defense. The arrow is pointing up for Jackson in his fourth year in the NFL. — PFF
Outlook for 2020: Jackson, who is entering the final year of his rookie deal, registered only one pass breakup in 2019, according to ESPN Stats & Information research. He had 22 in the previous two seasons combined. Offseason shoulder surgery and an improvement in his ability to track balls in the air could lead to a resurgent year for the former first-round pick. — Ben Baby
PFF overall grade in 2019: 68.7
What went wrong: Beckham's first year in Cleveland couldn't have gone much worse. He wasn't fully healthy, and the connection with quarterback Baker Mayfield just wasn't there. After grading above 88.0 in four of the first five years of his career, Beckham slipped to a career-low grade in 2019 to go with career lows in passer rating when targeted (70.5) and yards per route run (1.81). In addition, he also saw a total of 16 QB-fault incompletions on deep passes, four more than any other wideout last year. If Beckham returns to 100% and Mayfield can reach the same heights he did as a rookie in 2018, a bounce-back year is likely. — PFF
Outlook for 2020: OBJ was hampered by a sports hernia injury all season and struggled to consistently get targets in Freddie Kitchens' offense. Now, Beckham is finally healthy again after undergoing offseason surgery. And though the Browns figure to be a running team under new coach Kevin Stefanski, he should get plenty of favorable opportunities to make big plays downfield, especially on play-action passes. — Jake Trotter
PFF overall grade in 2019: 63.1
What went wrong: Smith-Schuster enjoyed plenty of success in 2017 and 2018, producing PFF grades of 73.8 and 81.8. And with Antonio Brown out of the picture for 2019, Smith-Schuster was called on to be the Steelers' WR1. That's where things went south. A combination of poor quarterback play that gave him a far lower rate of accurate targets, nagging injuries and a brighter spotlight led to him failing to place among the top 25% of wide receivers in PFF grade. The jury is still out on whether he can climb to that elite WR1 tier. Regardless, he could bounce back in 2020 if he stays healthy and gets a back-in-form Ben Roethlisberger. — PFF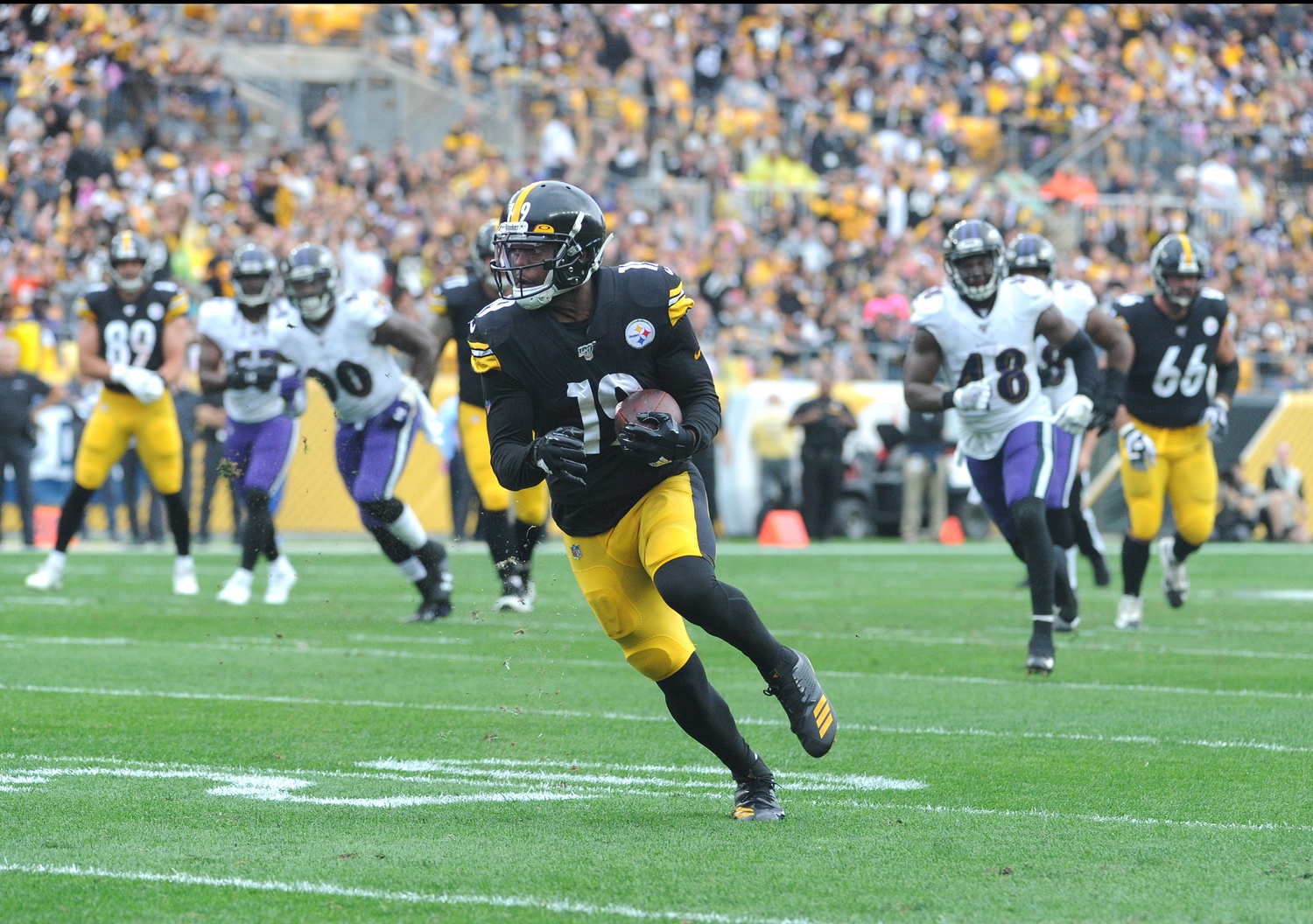 Outlook for 2020: Everything that could go wrong for Smith-Schuster last season did. Not only did he lose his quarterback in Week 2, but Donte Moncrief never materialized as a solid WR2, and Smith-Schuster missed four games with injury. Two of those things should be solved in the 2020 season with Ben Roethlisberger's return and the addition of rookie wideout Chase Claypool and free-agent tight end Eric Ebron. After the addition of those receiving threats, Smith-Schuster, who enters the final year of his rookie contract, can spend more time in the slot, a spot where he was the most productive in 2018, and bounce back from last year's disappointing 552-yard, three-touchdown season. — Brooke Pryor
---
AFC South
PFF overall grade in 2019: 60.7
What went wrong: Roby bounced back and forth between the slot (31% of snaps) and outside (58%) in 2019, and the root of his struggles stemmed from his time in the slot. Including postseason play, he earned a slot coverage grade of just 58.3 that ranked 60th among 86 qualifiers. On the outside, he graded at a much more passable 69.9, 31st among 111 qualifiers. As long as Roby sticks outside, he'll have no issue bouncing back in 2020. — PFF
Outlook for 2020: Roby was still the Texans' best cornerback last season. After his debut season in Houston, he signed a three-year contract worth $31.5 million right before he was about to hit free agency, a sign that general manager and coach Bill O'Brien is expecting the versatile cornerback to serve as the team's go-to defender in the secondary. O'Brien said he thinks Roby played like a No. 1 corner before a hamstring injury sidelined him in the middle of last season. The Texans will need him to if they're going to see improvement in 2020 from a secondary that struggled overall. — Sarah Barshop
PFF overall grade in 2019: 75.1
What went wrong: Hilton's 2019 season was reminiscent of his 2017, when he was first required to take the field with Jacoby Brissett and consequently ended the season with the lowest PFF grade outside of his rookie year (68.2). We've seen how well Hilton can produce with above-average quarterback play: With Andrew Luck at the helm in 2013-18, Hilton earned a 90.7 overall grade that ranked 11th among 166 qualifiers, while his 3,840 yards on passes thrown at least 10 yards downfield ranked 10th. With Brissett and others at the helm in 2017 and 2019, Hilton's 73.7 receiving grade ranked 38th among 78 qualifiers, while his 864 yards on passes thrown at least 10 yards downfield ranked 33rd. Hilton will now have Philip Rivers throwing him the ball, and while he might not be the same quarterback we once knew, Rivers' accuracy is still in good shape. It seems likely we will see the 30-year-old veteran get back to form with Rivers in town. — PFF
Outlook for 2020: It's not that Hilton had a disappointing season in terms of production in 2019. It was simply a matter of Hilton not being healthy (quad and calf injuries) for the first time in his eight-year NFL career. He played a career-low 10 games last season. The lack of playing time caused Hilton to also have career lows in receptions, yards and yards per catch. The number of games played probably would have been lower but Hilton wanted to play if possible. "I would never quit on my team. I signed up for 16 games. Some guys may shut it down and call it quits. I don't do that," he said late in the season. — Mike Wells
PFF overall grade in 2019: 46.0
What went wrong: Jack's eight penalties — three more than any other off-ball linebacker — didn't help matters, but the issues ran a bit deeper. In coverage, he allowed the same number of first downs in 2019 as he did in 2018 (17) but played 231 fewer snaps; he saw his coverage grade dip from 66.5 to 45.9, and he also allowed a passer rating of 119.1 on throws into his coverage, up from 97.7 the year before. — PFF
Outlook for 2020: The Jaguars signed Joe Schobert to play middle linebacker and moved Jack from the middle to the weak side. The Jags hope the move will allow Jack to play more freely and instinctively, which is the way he played in 2017, when he had the team believing he was heading for a breakout year in 2018. He sort of stagnated the past two seasons, and the Jaguars need him to start making big plays — like his interception against Pittsburgh and fumble recovery against New England in the playoffs — again. — Mike DiRocco
PFF overall grade in 2019: 70.4
What went wrong: Simmons suffered a torn ACL before the 2019 draft, temporarily putting his rookie year on hold. Many expected him to miss the entire season, but he defied the odds and made his debut in Week 7. He flashed some success out of the gate, but it was clear he wasn't the same player we saw at Mississippi State. Simmons had just nine pressures in nine regular-season appearances. Even with the injury, he was eighth on the PFF Big Board for 2019 after coming off back-to-back seasons with 90.0-plus grades. Now at full strength, Simmons can become the player everyone thought him to be a year and a half ago. — PFF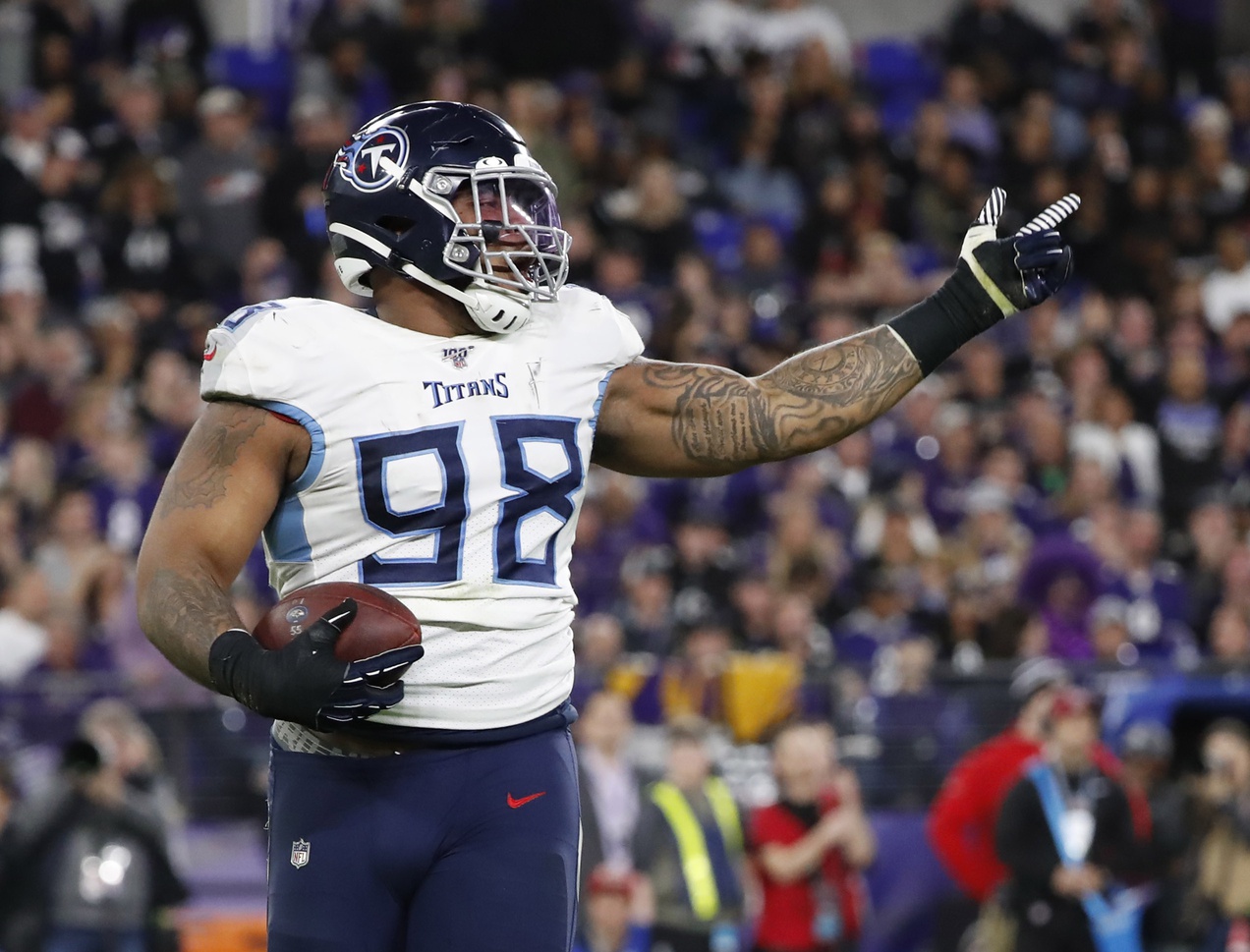 Outlook for 2020: Simmons is more than a full year removed from a torn ligament in his knee in 2019. After playing most of last season at 320 pounds, he said he is down to a more comfortable playing weight (309 pounds) thanks to being able to train for the season instead of focusing on rehabbing his knee. He worked to add moves to his pass-rush arsenal, which is mostly based on power, so he can better impact the quarterback. Simmons expects to play a variety of spots along the defensive line, especially with the departure of Jurrell Casey. — Turron Davenport
---
AFC West
PFF overall grade in 2019: 59.4
What went wrong: Chubb saw the field for only four games before tearing his ACL last season, but in that small sample, he showed no signs of taking that next step forward after a promising rookie year. His pressure rate dropped over four percentage points, and his run-defense grade dipped from 68.6 to 54.6. Chubb got off to a decent start to his NFL career — his 57 pressures in 2018 are tied for the sixth most by a rookie edge defender in the PFF era — so Broncos fans will be excited to get him back fully healthy before the start of the 2020 season. — PFF
Outlook for 2020: Yes, Chubb sustained a torn ACL in Week 4, but it was a game in which he had shown he was on the brink of a potential breakout as he had a sack, three quarterback hits and seven tackles. Because he was a player returning from injury who was rehabbing with the team's medical staff, Chubb worked his way back even during the stay-at-home orders in Colorado due to COVID-19 when most of the team's other players were not in Denver. He says he is "100% ready" to return for the regular season physically and said it shouldn't take him long to get back in form. — Jeff Legwold
PFF overall grade in 2019: 64.5
What went wrong: There really aren't any glaring bounce-back candidates on the reigning Super Bowl champions' roster, but one could make a case that Fisher belongs in the category. In Week 2 of the 2019 season, he played just four snaps before coming out of the game due to injury and subsequently missed the next eight games. He made his return in Week 11 against the Chargers and had the lowest-graded game of his career (29.5). From there on out, he posted his lowest regular-season PFF grade since his rookie campaign and the lowest PFF WAR of his career. Fisher already got a head start on his bounce-back in the postseason as he produced an 80.5 PFF grade in the Chiefs' three playoff games. — PFF
Outlook for 2020: The one thing Fisher should have this season as opposed to 2019 is good health. He was limited to eight regular-season games last season. Fisher will never be the dominant tackle the Chiefs hoped for when he was the first overall pick in 2013, but it's reasonable to expect he will play better in 2020. — Adam Teicher
PFF overall grade in 2019: 61.8
What went wrong: Jackson missed the first six weeks of 2019 due to injury, and things didn't go well upon his return. By season's end, he had matched the worst pass-block grade of his six-year career (75.6) and also turned in a run-block grade of just 53.6, his worst single-season mark to date. His PFF overall grade was still slightly above-average, but that's still worlds away from the 70.0-plus marks he frequently hit in his five seasons prior. — PFF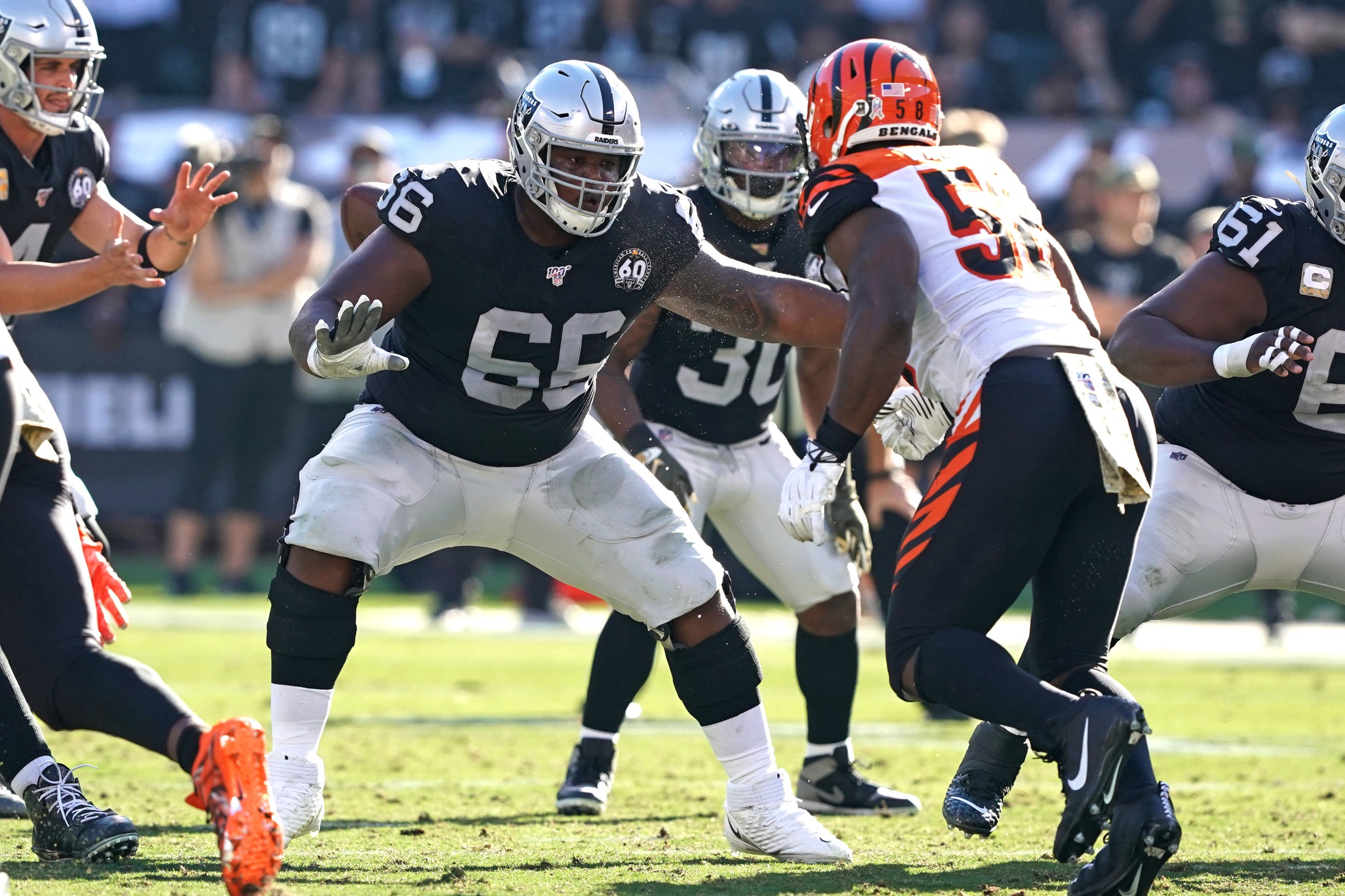 Outlook for 2020: A healthy Jackson gives the Raiders one of the best offensive lines in the game. Of course, left tackle Kolton Miller, left guard Richie Incognito, center Rodney Hudson and right tackle Trent Brown all staying upright comes into play as well. But when right, Jackson is one of the toughest road graders in the game at right guard. Jackson, though, has missed nine games over the past three seasons (or, since signing a five-year, $56 million extension), including five last season after suffering a scary knee injury in a joint training camp practice with the Rams. By all accounts, Jackson, whose name was bandied about as a trade or cap casualty candidate this spring, is healthy and happy now, which should make the Raiders even happier. — Paul Gutierrez
PFF overall grade in 2019: 70.9
What went wrong: King was, by all accounts, an above-average slot defender in the NFL last season, with his 69.9 PFF grade ranking 31st among 83 qualifying slot defenders. The problem was that it was nothing like we saw from him in 2018 and 2017. In those two years combined, King earned the highest slot coverage grade in the NFL (92.0), with the next-closest cornerback almost two grading points behind him. Given the previous level of dominance, it's likely we see King back up above the 70s in 2020. — PFF
Outlook for 2020: King was an All-Pro as a defensive back and punt returner in 2018 but went through a down season as a third-year pro. For the first time in his career, he did not intercept a pass, and his punt-return average dropped from 13.8 to 5.6 yards. Chargers defensive coordinator Gus Bradley, however, expressed optimism about King's future. "He's probably having one of his best offseasons. I just talked to our secondary coach about him, and they say he's been unbelievable in meetings," Bradley said in May. "So maybe a guy like Desmond can take that next step up and we can put more on his plate as far as playing different positions as well." — Lindsey Thiry