The San Francisco 49ers' Fred Warner held the top spot as the NFL's highest-paid linebacker for mere weeks before the Indianapolis Colts' Darius Leonard took over, raising the question of who the best young linebacker in the league actually is.
Warner claimed the top spot in PFF's top 25 players under 25 list, and so he's obviously the No. 1 linebacker in that regard, as well. But Leonard is 25 years old and has a more extensive resume of quality play at the NFL level.
So, which players can make a case for being the best young linebacker in the game?

Warner was the highest-graded linebacker in the NFL in 2020, finishing the regular season with an 88.6 overall PFF grade and a 91.1 PFF coverage grade. The average target into a linebacker's coverage in the NFL results in a passer rating around 105.0, but targeting Warner last season yielded just an 81.9 mark. His experience in college playing the overhang position — a kind of linebacker/slot corner hybrid role — prepared him well for coverage duties at this level and gave him an excellent feel for space.
Warner has been outstanding for the 49ers overall, and in a 2020 season in which offensive production was off the charts, he put together the best campaign of any NFL linebacker. The only concern is that the season represents Warner's best year by far, and as much as it fits a neat pattern for development, it's impossible to say if he will maintain that level in 2021 and beyond at a position that has never been more under assault by offensive schemes.
Leonard is a great example of how hard it is to maintain truly elite play at linebacker in today's NFL. He hit the ground running as a rookie in 2018 — a feat that is becoming increasingly harder to do — and recorded an 84.8 PFF coverage grade. Leonard instantly transformed the Colts' defense and looked like he would set the standard at the position from that point onward.
Yet, neither of his subsequent seasons quite matched those rookie highs. He posted a 78.7 overall PFF grade in 2019 and a 70.4 mark this past year, both down on his career-high set as a rookie (81.4). Leonard may not have hit Warner's level in 2020, but his baseline has been higher, and he probably carries a greater degree of certainty in terms of how good he will be in 2021 and beyond.
The case for Leonard as the game's best young linebacker comes down to comfort level with risk and reward. If you want to shoot for the moon, you'd pick Warner, but if you prefer to play it safe, it's Leonard.
At his best, Jones was one of the best linebackers, regardless of age, in the NFL, but that peak level is fading farther into the rear-view mirror as seasons go by. In 2017, Jones put up a career-best overall PFF grade of  87.8 and a PFF coverage grade of 91.7 in Atlanta's zone-heavy defense.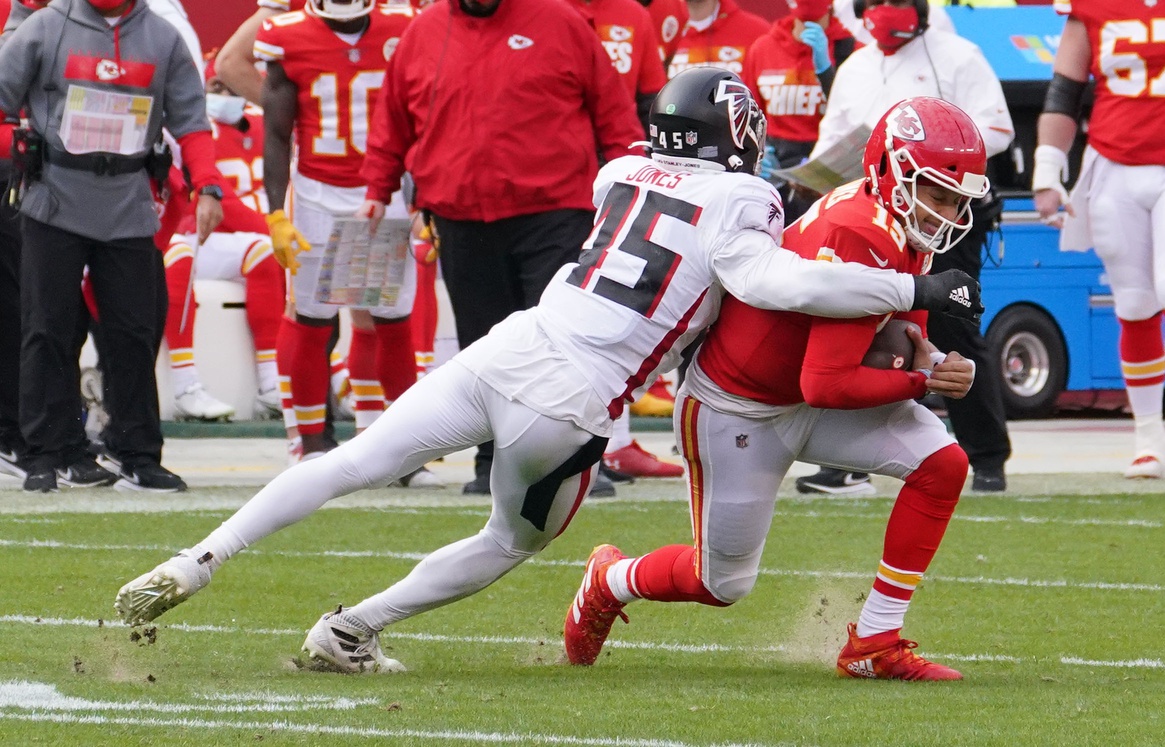 Jones was one of few linebackers with the range and speed to close windows and impact throws across the middle. Since that season, however, he has been good rather than great in coverage, and his run defense remains average. One could make the argument that the difference between Jones and a player like Warner is simply recency bias.
Smith was one of the best coverage linebacker prospects PFF has seen coming out of college. His tape was littered with elite plays in that area, and given the direction that the NFL has gone, he seemed like a perfect player for a modern defense. His adjustment has been a bumpy one, however, and his career thus far has shown just how tough it is to play linebacker against modern NFL offenses.
It wasn't until 2020 that we saw that coverage prowess come back to the forefront, with Smith's 84.0 coverage grade ranking fourth among linebackers. His run defense is still lagging behind, and he struggles badly at times to defeat blocks, but that is definitely the less important aspect of play. If he can continue to develop the way he did in 2020, he could force his way into this conversation for top young linebacker. As things currently stand, Smith doesn't make the same kind of all-around impact that Leonard and Warner do.
Jack is another player with supreme physical gifts who has been hovering around the fringes of putting it all together. Over the first month of the 2020 season, he was the No. 1-graded linebacker in the NFL but wasn't able to sustain that hot start.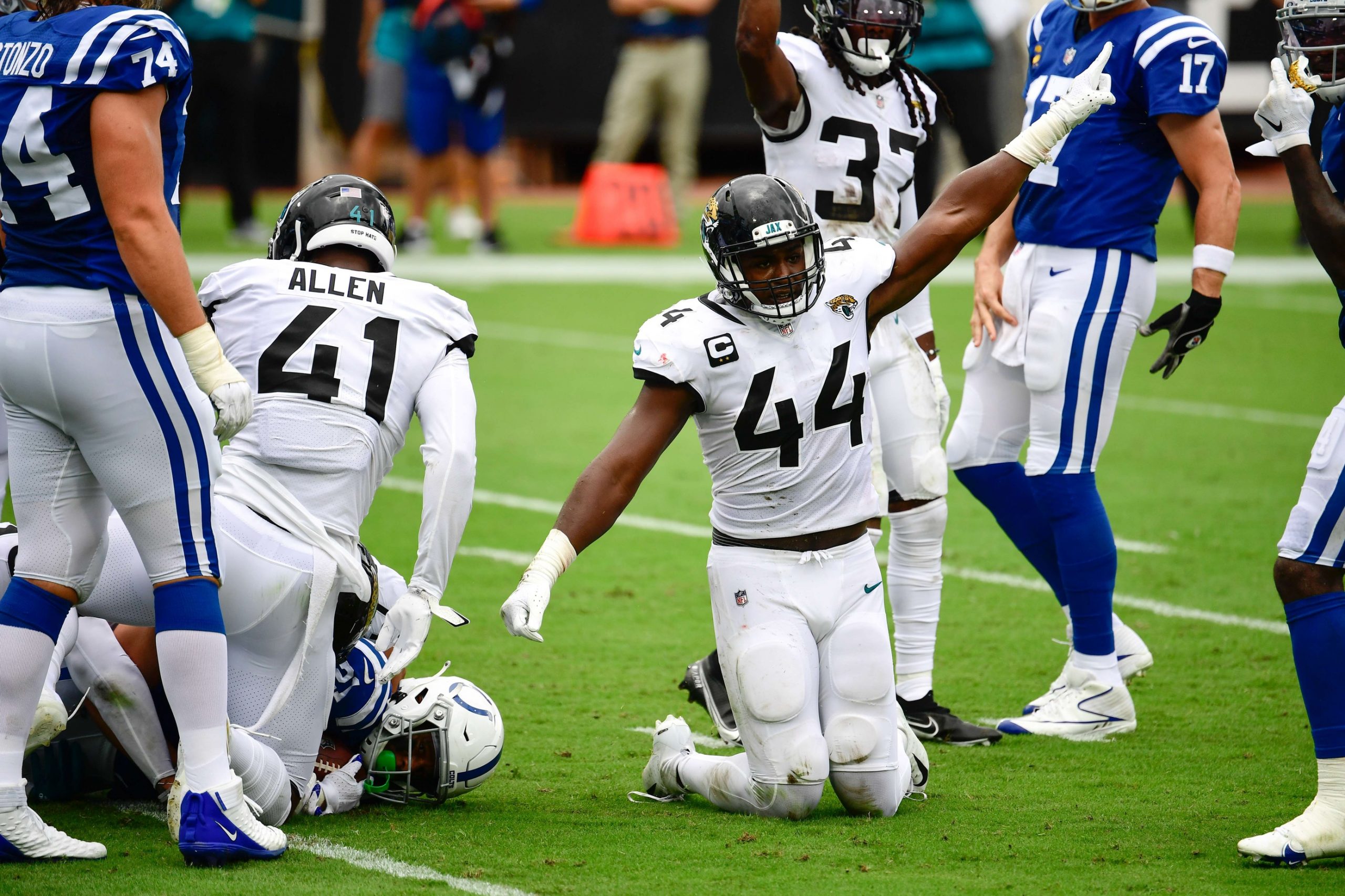 Three of his past four seasons in the league have resulted in good to very good overall PFF grades, and if he ever does have a season in which he eliminates poor runs of games, he could easily challenge the best young linebackers in the league.
Cunningham is a tackling machine, racking up the most solo and combined tackles in the league last season. He trails only Lavonte David in tackles for loss or no gain over the past two years and has plied his trade on a defense rapidly heading in the wrong direction. Cunningham is coming off the worst year of his career in terms of overall PFF grade (60.9), thanks largely to his coverage, an area of his game that has never been above average during his NFL career.
Cunningham has never gone through a season in which he allowed a passer rating lower than 100.0, and he has missed a double-digit rate of tackles over the past three years. Cunningham is a high-volume impact player on defense but not the best young linebacker around.
White's reputation outpaces his current level of play. He is a spectacular athlete, capable of making a lot of big plays, but his consistency isn't in the same place yet. White ranks in the 70th percentile among linebackers in terms of run-stop percentage over the past two seasons, but in the seventh percentile for PFF run-defense grade.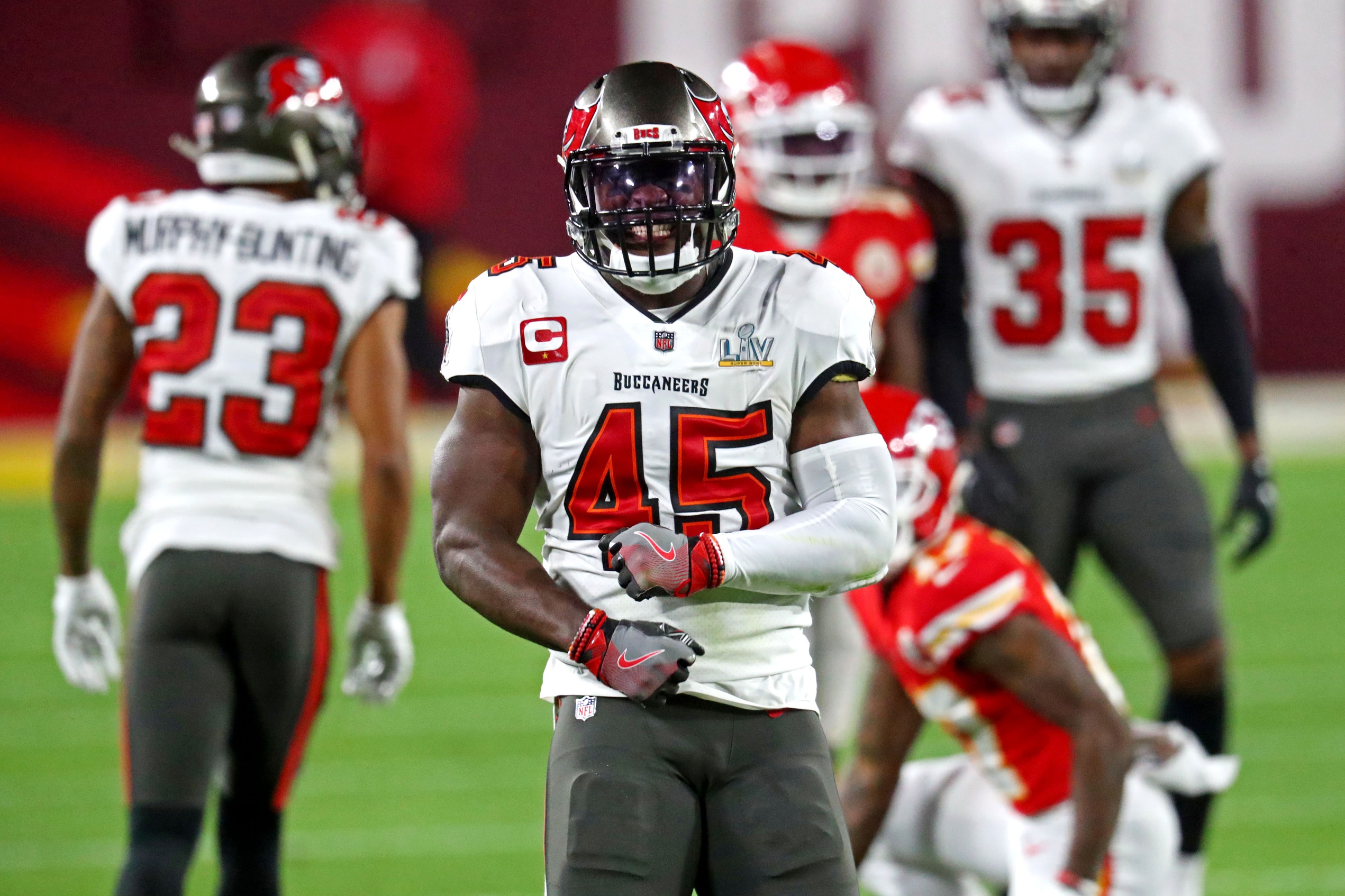 He flies to the football, but too often he is blocked out of the play or takes himself out of it and leaves gaps or misses tackles. Likewise, White's coverage grade just doesn't compare to the other linebackers here, and throwing the ball his way last season resulted in a 102.2 passer rating and four touchdowns.
Other Options
Vander Esch looked like a superstar as a rookie, but injuries and terrible play since have him facing a make-or-break season in 2021.
Edmunds is an athletic freak who is wildly inconsistent. He is coming off the lowest PFF grade of his career, a 41.0 mark that saw him beaten for five touchdowns in coverage.