• Philadelphia's Lane Johnson and Tampa Bay's Tristan Wirfs have been the best offensive tackles in the league this year when you take the difficulty of assignment into account.
• Cleveland Browns edge defender Myles Garrett is head and shoulders over the edge position over the last two years, outperforming his peers in pass-rush grade over expectation by a large margin.
• Los Angeles Rams star Aaron Donald is still in a class of his own — he leads all interior rushers this year and over the past two years in pass-rush grade over expectation.
Estimated Reading Time: 6 minutes
---
While NFL teams are investing more and more of their resources into wide receivers and cornerbacks, play in the trenches — on the offensive and defensive lines — is still one of the most important facets of football.
If a franchise can't protect its quarterback, dropping back in obvious passing situations fails more often than not. Look no further than the two most recent Super Bowls as an example, as both were arguably decided in the trenches.
The best offensive linemen in pass protection
Here are the best pass-protecting offensive linemen of the 2022 season after four weeks of play (Monday Night Football not included):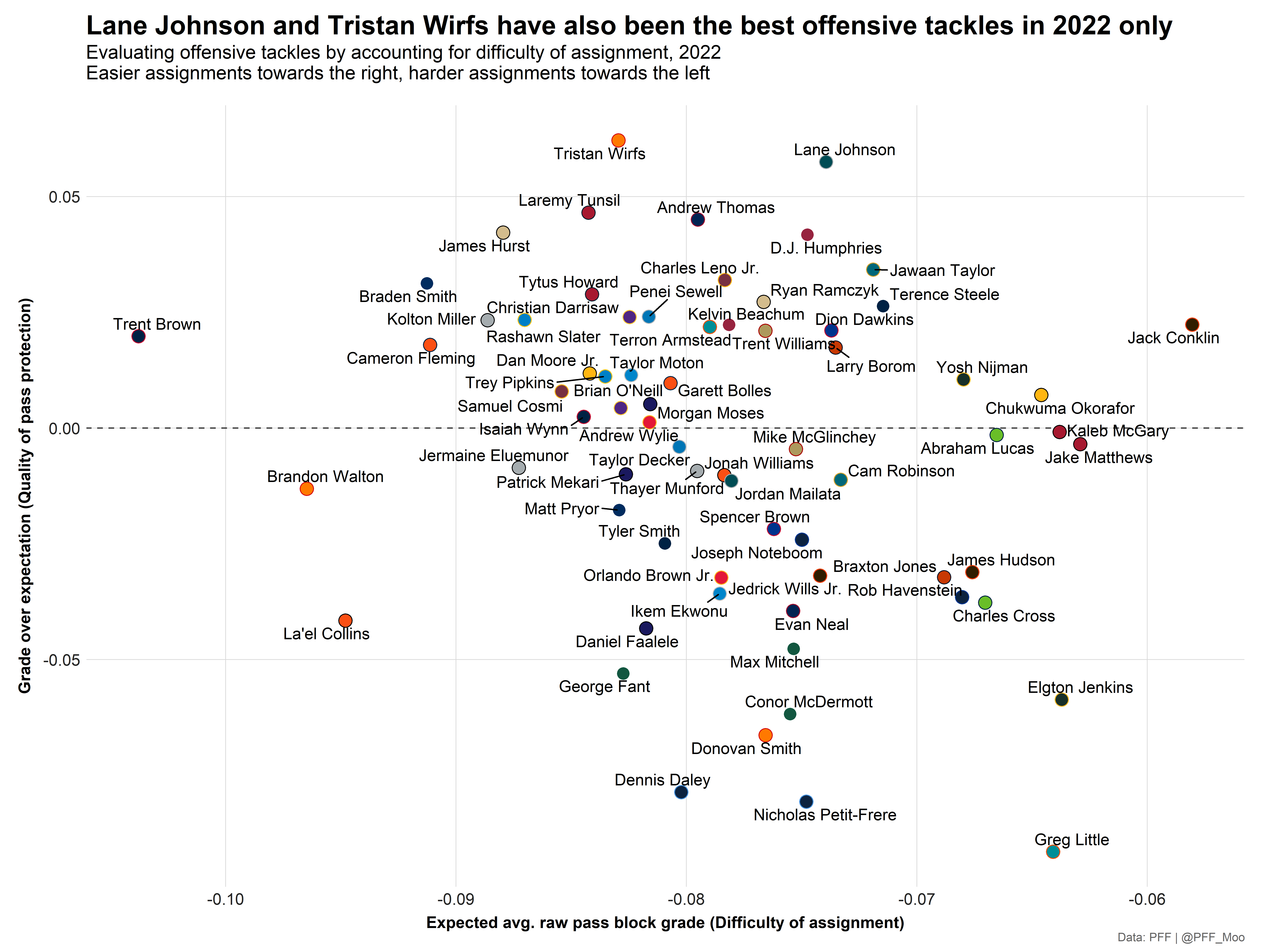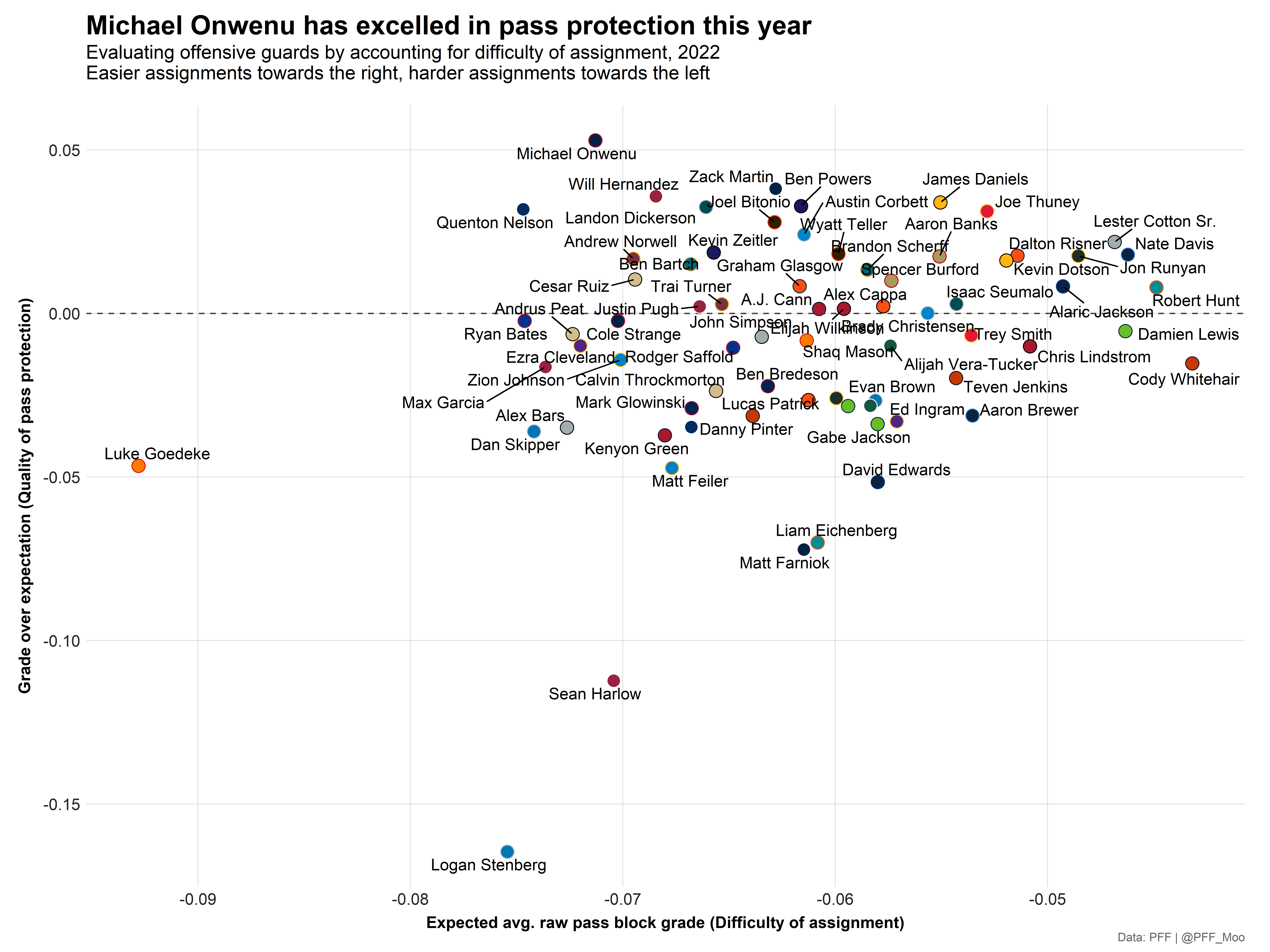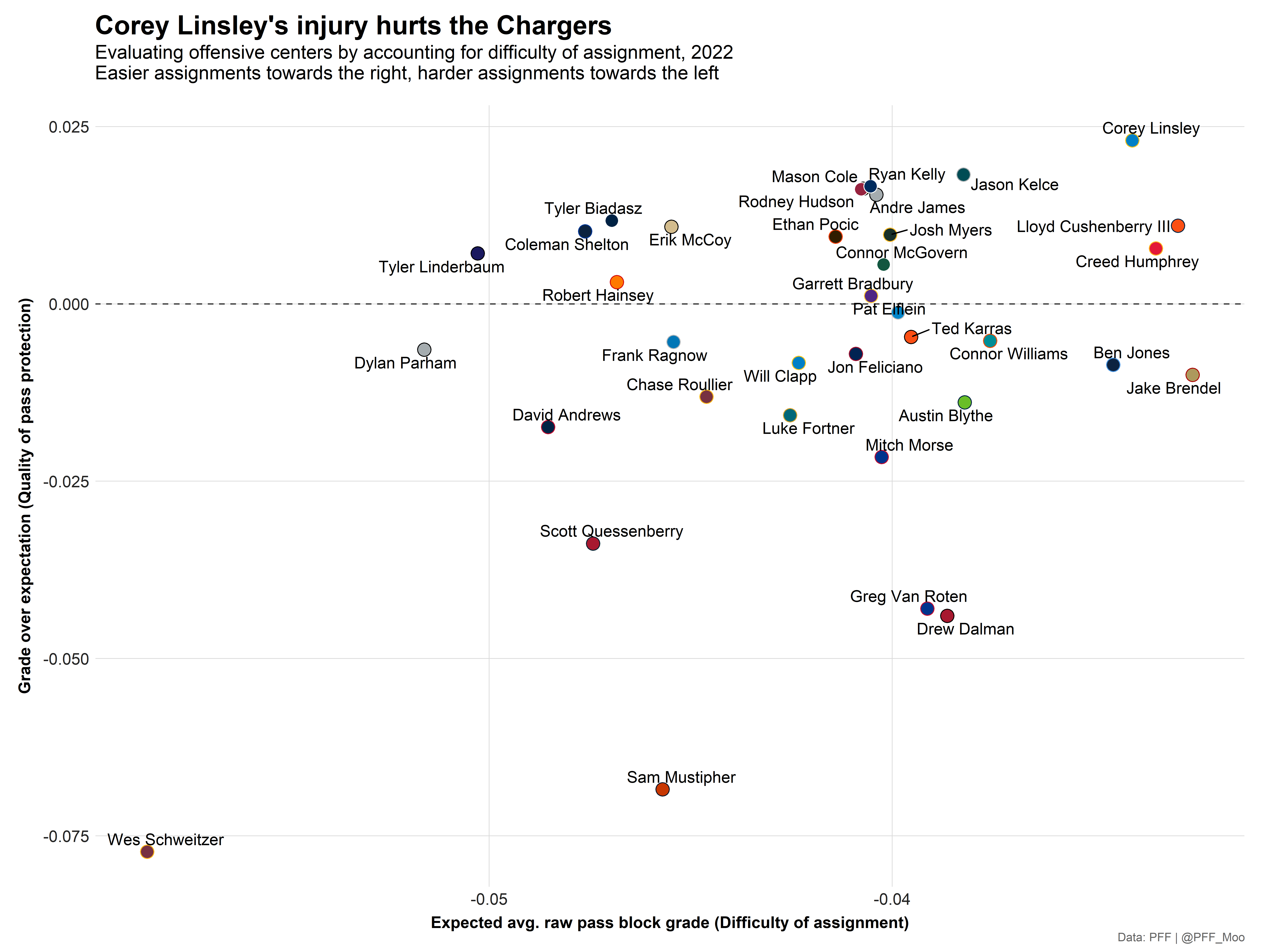 And here are the same charts, but using data from the start of the 2020 season: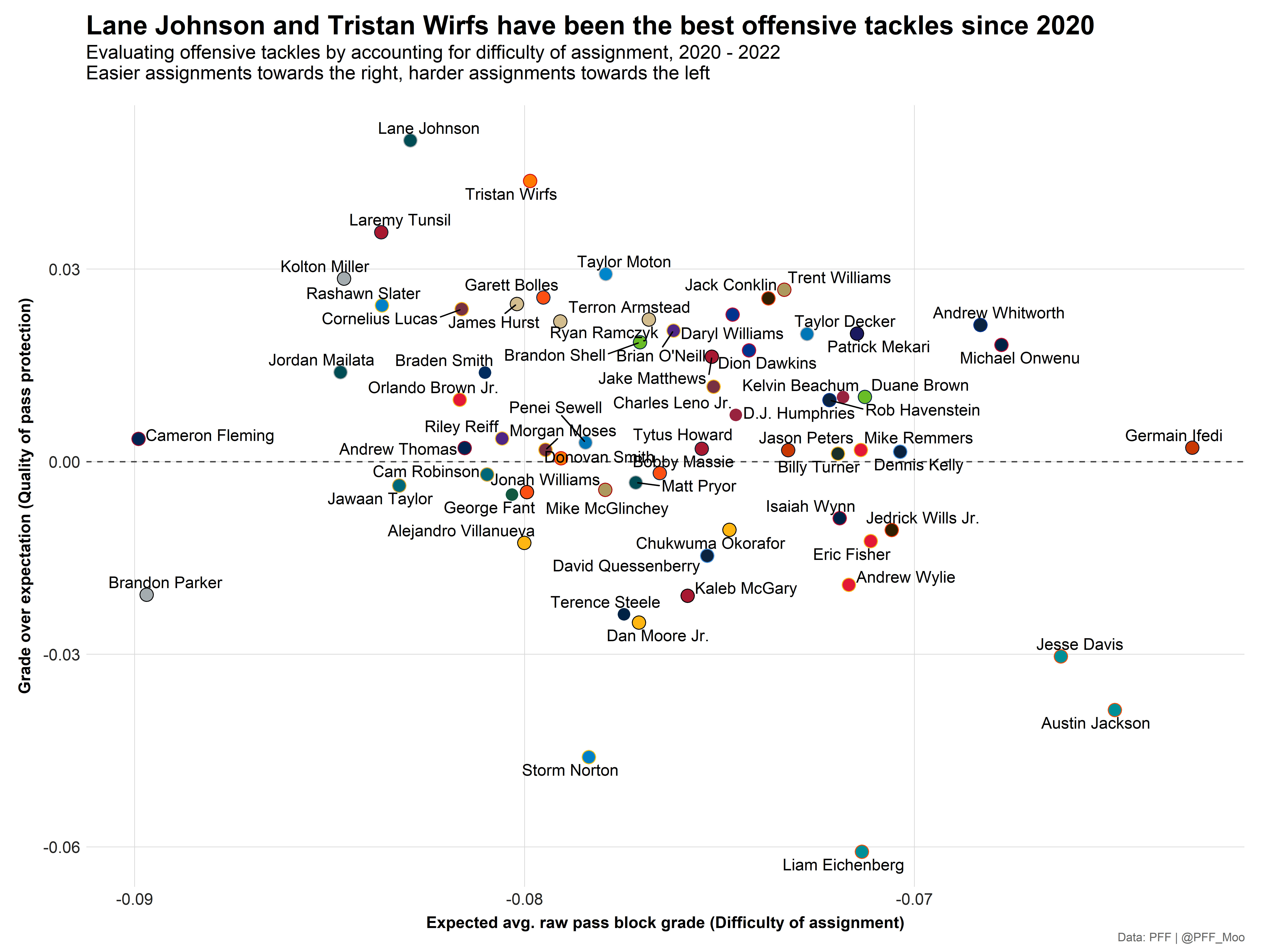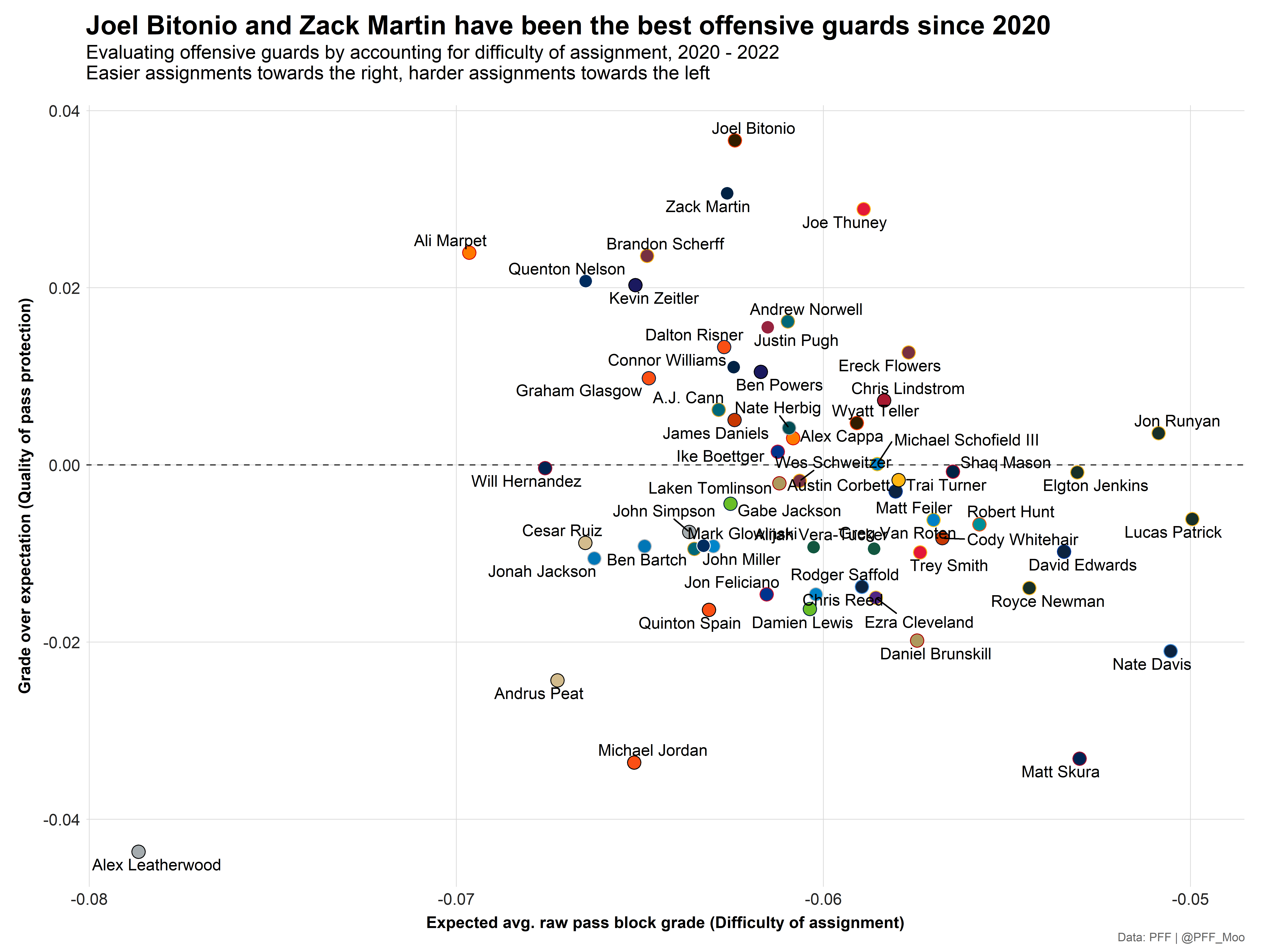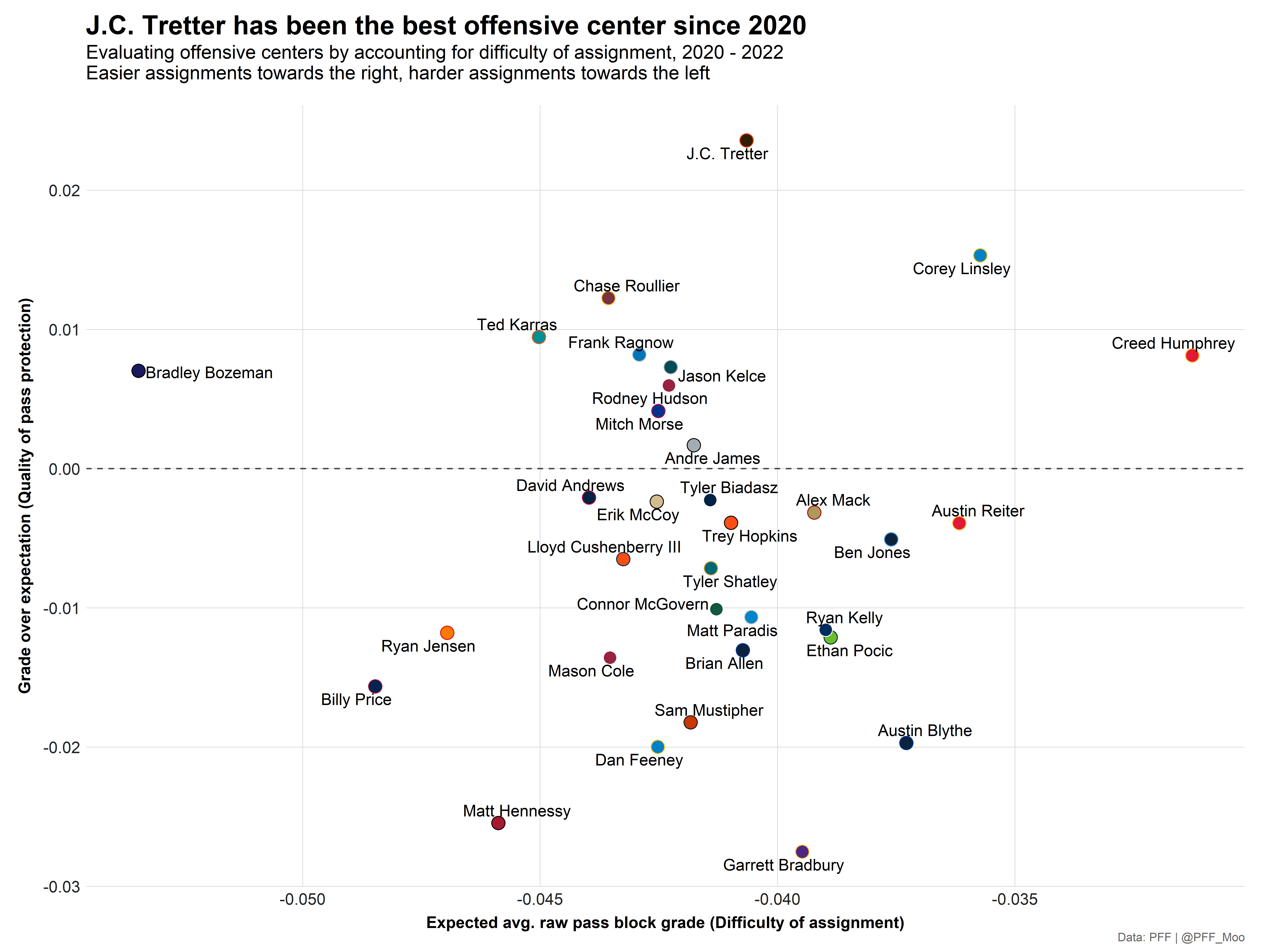 ---
The best pass-rushers
Here are the best pass rushers of the 2022 season after four weeks of play (Monday Night Football not included):