It's an old adage that Year 3 is when we see what young NFL players can really bring to the table. Of course, plenty of stars break out long before that, but there is truth to the idea that the development curve — especially at certain positions — does take that long.
Subscribe to
We should expect some Year 3 breakouts this season, and here is the best attempt at predicting who they will be.
For the list, there has to be some sign of life from the player so far, not just wishful thinking. There are a few top draft picks who have so far underwhelmed, but predicting a breakout year from them given what we have seen so far would make little sense and be based purely on faith absent evidence.
Diontae Johnson is too good at too many things to avoid a huge season for long. He has already been reasonably productive and looked like Pittsburgh's best receiver in 2020, but consistency and a struggling Steelers passing game have at times held him back.
Johnson gets open as well as any receiver in the NFL, which is a great starting point for success. Over his first two seasons in the league, he has been charted as open on 46% and 48% of his targets — that is 6-8 percentage points higher than the league average. If Ben Roethlisberger can improve on an unconvincing 2020 season and give the Steelers passing game some more teeth, Johnson will be open and looking for targets.
His numbers last season should have been significantly better — a league-leading 14 drops left a lot of meat on the bone. But drops are a volatile data point that come and go by season, and Johnson is unlikely to be burned as badly in that area going forward.
When the Packers selected Rashan Gary with the No. 12 overall pick in the 2019 draft, PFF declared it a significant reach based on what was known about him as a prospect and his history of production in college. It wasn't because he was absent of talent — rather that it was likely going to take some time for him to put it all together. 
The evidence suggests that the time may well be right now. According to reports, he has been the best player on the field at Packers minicamp, and his PFF grades are certainly trending in the right direction. Gary registered just a 55.8 overall PFF grade on only 256 snaps as a rookie, but he increased that mark to 68.1 in Year 2 on more than twice the playing time.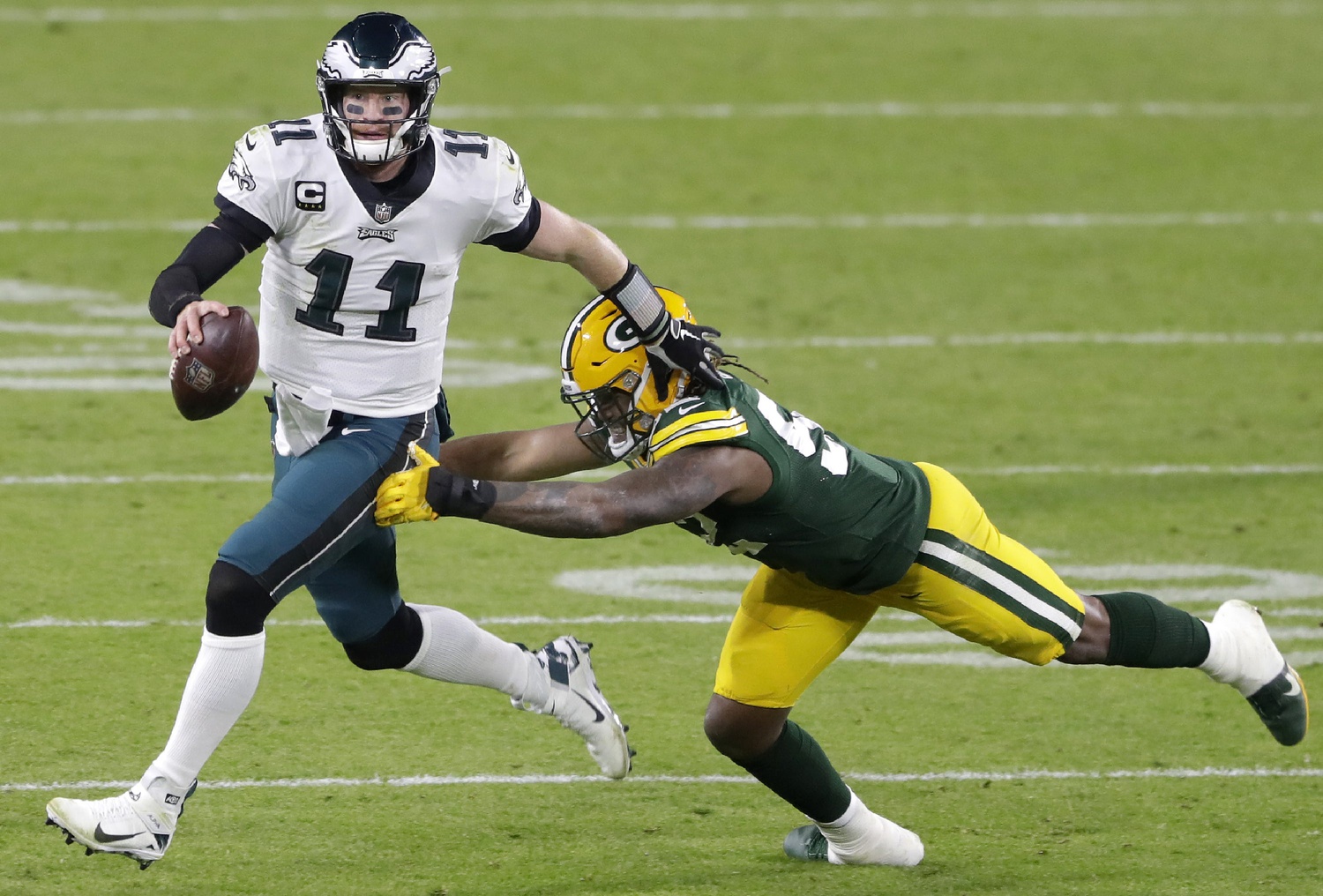 He finished the year with 46 total pressures and had back-to-back PFF game grades above 90.0 to finish the regular season.
Gary always had elite athleticism, but the consistency and technique weren't there. He needed to learn how to harness those physical tools and use them to attack and defeat NFL-caliber opposition. It looks like he is figuring that out, and that could mean a huge season in 2021.
Darnell Savage was like a heat-seeking missile at Maryland, flying around the field and making plays in all areas of the game. We haven't seen the same level of impact in the NFL, but he has shown signs of moving in that direction as he gets more comfortable with his role.
Savage has seen his overall PFF grade go from 65.7 as a rookie to 72.1 in Year 2, thanks largely to a big improvement in run defense. He more than doubled his number of tackles for loss or no gain, and his average depth of tackle in the run game improved by over two full yards, from 8.4 to 6.1. 
Savage's play in coverage has maintained a consistently high level, and he has six interceptions and nine pass breakups so far in the NFL including the postseason. If he takes another step forward, this could be a big breakout season.
Kyle Rudolph's departure has cleared a path for Irv Smith to become the No. 1 guy at tight end in Minnesota.
A former second-round pick, Smith has been efficient so far in the NFL without dominating. He has seen a total of 90 targets across his two seasons, a figure that would have ranked just sixth in the NFL at the position in 2020 alone.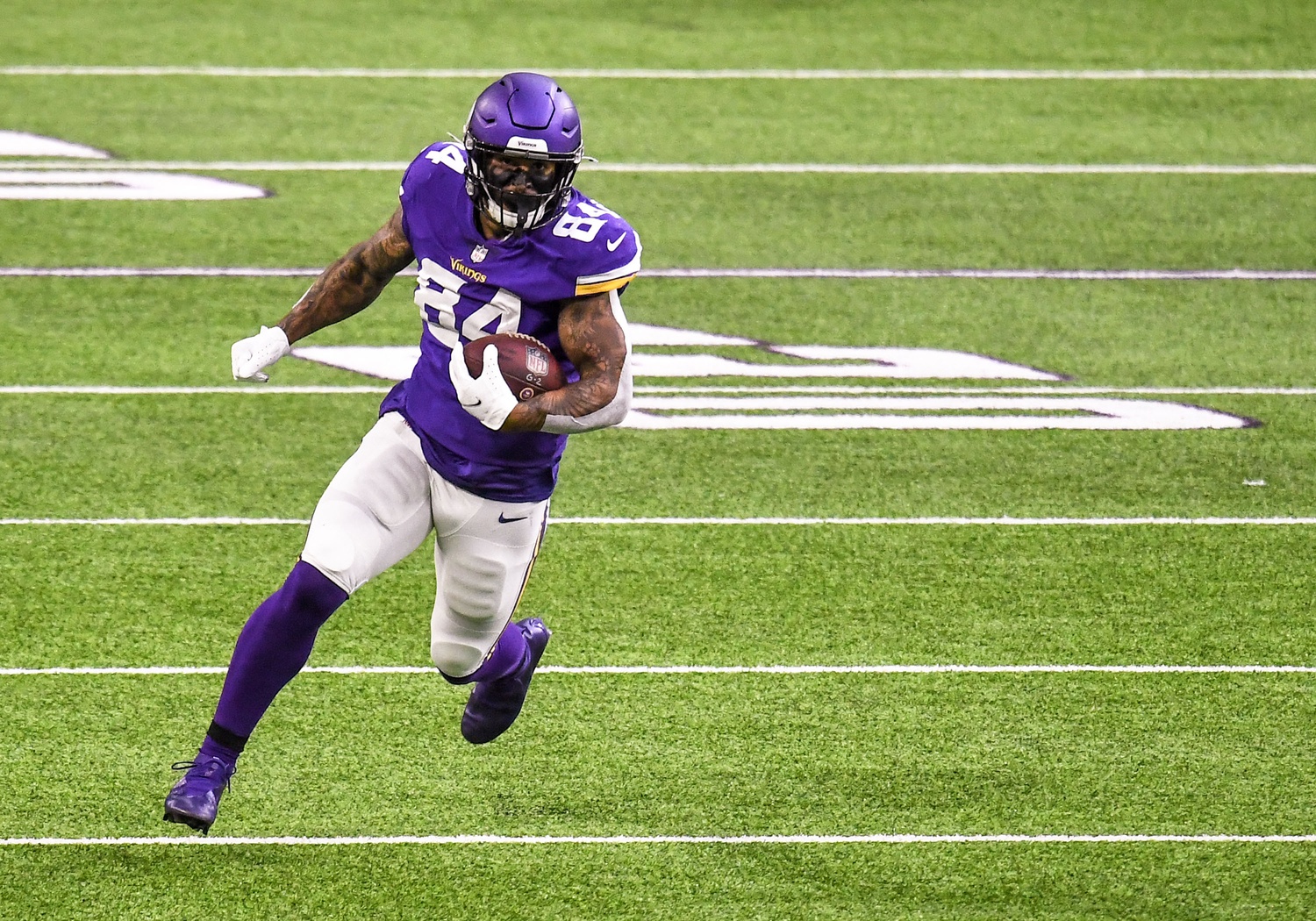 Smith has only dropped three of those targets and generated a passer rating of 125.0 for his quarterback when the ball has come his way, scoring seven touchdowns. This all suggests that if the Vikings scale up his opportunities, there is a much better year in the tank from a player as dynamic as he is. 
You could certainly argue that Devin Bush hit the ground running in the NFL and that his absence last season highlighted how good he already is. But the Steelers ask a lot from their linebackers, and his PFF grade hasn't caught up with the ability he showed during his rookie season. 
Bush had an overall PFF grade of 62.9 as a rookie, only earning a grade above 70.0 in tackling. He missed only 10 of his 116 total attempts.
He was solid in coverage, allowing a passer rating of 105.3 into his coverage, which sounds high but is almost exactly league average for targets against linebackers.
There is no doubting Bush's talent, but 278 snaps in an injury-shortened campaign in 2020 did little to show any improvement over that rookie season. A pronounced step forward within the scheme this year could result in Bush's down-to-down consistency and production meeting his highlight-making skills.
PFF's three highest-graded running backs last season were Derrick Henry (92.4), Damien Harris (90.3) and Dalvin Cook (89.0). 
Harris earned his high-end grade on significantly less of a workload than the other two, but it still speaks to how impressive he was in limited snaps. The former Alabama back broke 19 tackles on 134 carries and averaged over 3.0 yards per carry after contact, demonstrating an excellent feel for maximizing space and earning tough yards. 
The Patriots this season seem likely to be pivoting toward a much heavier personnel grouping and formation on average than last season, so Harris could be the beneficiary of a more run-focused attack.
I wouldn't argue with anyone claiming that Quinnen Williams already broke out in 2020 — he certainly had a much improved season from his rookie campaign — but his ceiling could be much higher still, and it is that breakout I'm predicting here. 
In college, Williams' career was a slow burn until his devastating final season when he posted the highest PFF grades ever for an interior defensive lineman. It took him some time to get comfortable with the defense and his role before unleashing his full potential, and that may be what is happening at the NFL level as well.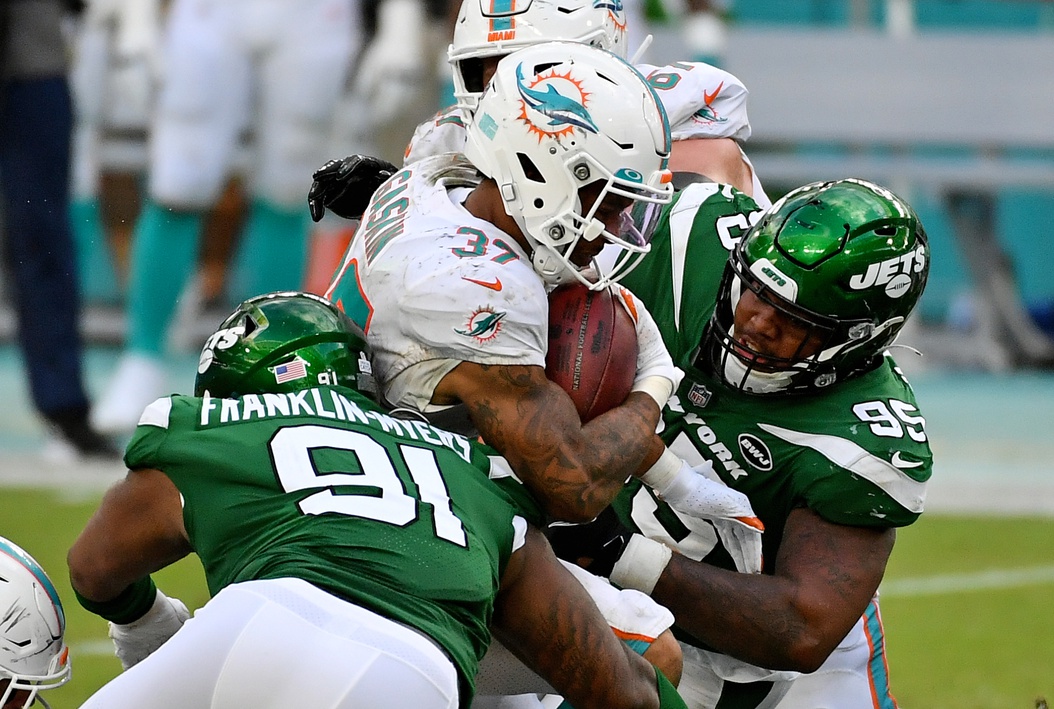 Williams' overall PFF grade went from 67.4 as a rookie to 81.4 in Year 2, and his pass-rushing grade showed an even bigger leap — 20 full grading points better from one year to the next. He more than doubled the number of total pressures and defensive stops he recorded on only a slight uptick in playing time. If he continues on the same path, he could be one of the very best in the NFL in 2021.
It would be easy to dismiss Jonah Williams as just a solid offensive lineman without factoring in that 2020 was effectively his rookie year because of injury. Offensive line is a position group where — more than any other — development typically takes two to three seasons to fully realize a player's potential. Some high-level NFL starters were below average for multiple seasons to open their pro careers.
Williams was a good pass blocker last year, allowing just 20 total pressures across the 10 games he started. He has the type of first-round pedigree that suggests he could make good on his talent with experience. Part of the reason the Bengals elected to choose Ja'Marr Chase and not Penei Sewell at the top of the draft was likely how good they felt about Williams, who should be in line to have an impressive campaign in Year 3.