NFL free agency is a year-round process, as teams scout opposing players in an effort to defeat them during the year and perhaps sign them in the offseason.
Now we're at the end of the 2021-22 NFL season, the free agency picture is coming into focus and teams are beginning to identify potential targets to improve their roster weaknesses.
Here are the top offensive tackles slated to hit free agency in 2022. Click here for PFF's full list of top 100 free agents.
Click here for more PFF tools:
Rankings & Projections | WR/CB Matchup Chart | NFL & NCAA Betting Dashboards | NFL Player Props Tool | NFL & NCAA Power Rankings
Best Bets Tool
---
PFF Free Agency Rank: 2
2021 Snaps: 468
2021 PFF grade: 75.9 (27th of 83)
The New Orleans Saints rarely let a player they want to retain get away, but after making Ryan Ramczyk the highest-paid right tackle in NFL history by a decent margin with his five-year, $96 million extension signed before 2021, the decision with Armstead gets interesting. He has consistently been one of the best tackles in football since he was drafted in 2013, earning an overall grade above 75.0 in each season. While he's graded better as a pass-blocker over his career, he's not a liability in the run game by any means. If Armstead does get to test the open market, a dozen teams should be lining up to make him an offer.
Projected contract:3 yrs — $19.25m avg/yr
---
PFF Free Agency Rank: 9
2021 Snaps: 1,337
2021 PFF grade: 75.3 (29th of 83)
Brown is this year's player traded for a first-round pick who gets to exert that leverage on his acquiring club, here the Kansas City Chiefs, for a very strong contract extension. Brown was granted his request to depart from the Baltimore Ravens so that he could start full-time at left tackle, and he did just that in a polar-opposite offensive system with quarterback Patrick Mahomes compared to Lamar Jackson. Brown finished with a second consecutive 75.0-plus grade while adjusting to a dropback passing attack and starting alongside an entirely new offensive line unit. The Chiefs probably feel comfortable about their trade decision and will now pay accordingly.
Projected contract: 5 yrs — $21m avg/yr
---
PFF Free Agency Rank: 32
2021 Snaps: 969
2021 PFF grade: 71.5 (37th of 83)
Brown was looking for an extension before the 2021 season but had to settle for a reworked contract that moved his cash payment schedule forward entering his age-36 season. Brown is still several years younger than Rams stalwart left tackle Andrew Whitworth, so he will surely point to his situation in an effort to continue making decent money well into his 30s. Brown deserves it, with 80.0-plus grades in every facet in 2020 and solid grades near 70.0 in every facet in 2021.
Projected contract: 2 yrs — $10m avg/yr
---
PFF Free Agency Rank: 57
2021 Snaps: 1,022
2021 PFF grade: 71.0 (40th of 83)
Moses' release from the Washington Football Team this past offseason was one of the more surprising moves around the league. To Washington's credit, second-round rookie right tackle Sam Cosmi has had a great debut season when healthy. Moses ended up with the New York Jets on a one-year, $3.6 million deal and has turned in another solid season of grading above 65.0 as both a run-blocker and pass-blocker while rarely missing a snap. A stronger market should land Moses another multi-year deal for a good bit more than $3.6 million per year.
Projected contract: 3 yrs — $7.5m avg/yr
---
PFF Free Agency Rank: 58
2021 Snaps: 874
2021 PFF grade: 68.2 (46th of 83)
Fisher suffered an unfortunate Achilles injury in the 2020 AFC Championship and then underwent surgery before returning to football action just seven months later in mid-September. The mere fact Fisher was even ready to play by Week 2 of the 2021 season is remarkable, and he showed improvement as the season wore on while protecting Carson Wentz's blindside and working his way back to 100% health. Fisher is a former No. 1 overall pick, and while he may not have lived up to those lofty expectations, he's a very solid NFL left tackle, which every team can always use. His one-year, $8.38 million deal with the Indianapolis Colts even while questions still remained about his recovery illustrates the kind of market he will have this offseason now back in top form — a strong one.
Projected contract: 3 yrs — $16m avg/yr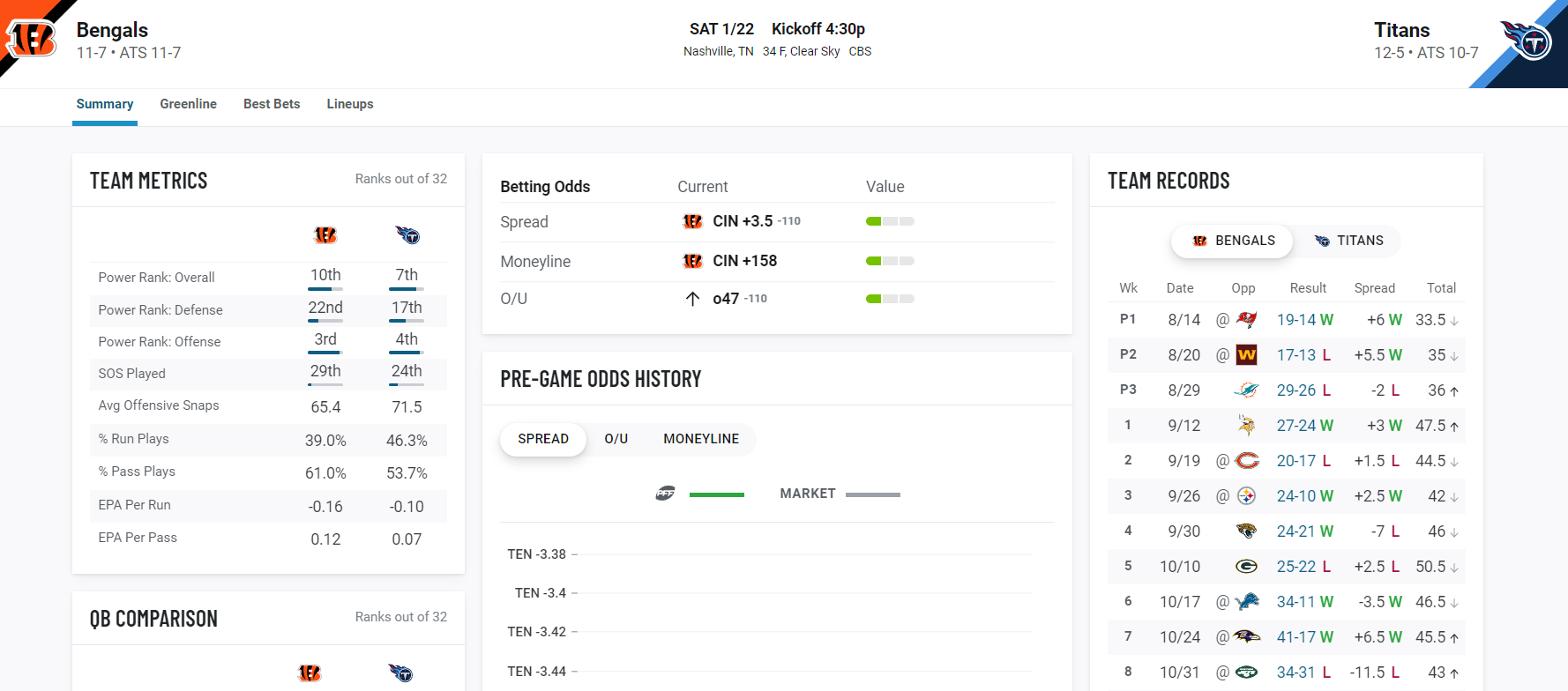 PFF Free Agency Rank: 79
2021 Snaps: 551
2021 PFF grade: 72.8 (34th of 83)
The Raiders sent Brown back to the New England Patriots two years into the four-year, $66 million mega-deal he signed with Las Vegas in 2019. New England revised the deal, reducing his compensation and making him a free agent after 2021. Like linebacker Jamie Collins, Brown seems to be a superstar with the Patriots but lackluster anywhere else. That being said, the 6-foot-8, 380-pound offensive lineman earned career highs in pass-blocking grade (81.2) and overall grade (77.6) on 489 snaps last season.
Projected contract: 2 yrs — $12.5m avg/yr
---
PFF Free Agency Rank: 91
2021 Snaps: 711
2021 PFF grade: 67.3 (49th of 83)
Signing Riley Reiff is what ultimately enabled the Bengals to draft breakout star wide receiver Ja'Marr Chase, and that alone has paid dividends. While Reiff hasn't been remarkable by any means, he's been his usual consistent self despite switching from left tackle to right tackle after the better part of a decade on the blindside. He deserves another deal as perhaps a top-end swing tackle at worst, even after an ankle injury ended his season prematurely.
Projected contract: 2 yrs — $7m avg/yr
---
PFF Free Agency Rank: 92
2021 Snaps: 412
2021 PFF grade: 61.8 (62nd of 83)
Ifedi returned to the Bears on a one-year, prove-it deal worth $4.25 million after playing well over the final seven games of the 2020 season following a switch from right guard. While injuries largely derailed his 2021 campaign, the former first-rounder has shown that he's a solid starter at either right guard or right tackle, even if he won't become the player Seattle envisioned when they drafted him in 2016.
Projected contract: 2 yrs — $6.5m avg/yr
---
PFF Free Agency Rank: 118
2021 Snaps: 550
2021 PFF grade: 67.0 (51st of 83)
Shell has been extremely consistent, with six straight season grades between 63 and 74 to begin his career, and is generally better as a pass protector with an 80.3 pass-blocking grade in 2020. Shell has dealt with some minor injuries here and there, but you pretty much know what you're gonna get, which is worth a good deal at tackle.
Projected contract: N/A
---
PFF Free Agency Rank: 130
2021 Snaps: 796
2021 PFF grade: 70.0 (42nd of 83)
Massie proved to be a key pickup for the Broncos following an injury to former right tackle Ja'Wuan James, as Massie posted a solid 70.0 grade that was bolstered by a 74.8 run-blocking grade. He will be 33 years old in 2022 and has dealt with minor injuries for three seasons in a row, but a team in need of a right tackle could do a lot worse.
Projected contract: N/A