NFL free agency is a year-round process, as teams scout opposing players in an effort to defeat them during the year and perhaps sign them in the offseason.
Now we're at the end of the 2021-22 NFL season, the free agency picture is coming into focus and teams are beginning to identify potential targets to improve their roster weaknesses.
Here are the top edge defenders slated to hit free agency in 2022. Click here for PFF's full list of top 200 free agents.
Click here for more PFF tools:
Rankings & Projections | WR/CB Matchup Chart | NFL & NCAA Betting Dashboards | NFL Player Props Tool | NFL & NCAA Power Rankings
Best Bets Tool
---
PFF Free Agency Rank: 4
2021 Snaps: 888
2021 PFF grade: 90.4 (4th of 109)
The projection here is driven by something we've seen across almost a dozen recent trades — players signing strong contracts after being acquired via an expensive draft pick trade. Miller may not be what he was at his peak, but he's not too far off. His 90.4 overall grade in the regular season ranked fourth among edge defenders.
The Rams sent the Broncos second- and third-round picks in the 2022 NFL Draft for half a season of Miller's services, but there was more to it than that. Denver agreed to retain around $9 million in salary to facilitate the deal, and this boosted the required draft capital return as a result. Nevertheless, the Rams gave up a lot to add another future Hall-of-Famer to their defensive line and may be inclined to do what it takes to keep them together for a few more years.
Projected contract: 2 yrs — $17m avg/yr
---
PFF Free Agency Rank: 5
2021 Snaps: 875
2021 PFF grade: 68.2 (40th of 109)
Jones missed three-quarters of his 2020 NFL season with a bicep injury, but he didn't miss a beat in his return with a seven-pressure, five-sack Week 1 outing. Jones finished with an 89.8 pass-rush grade, and his 15 quarterback hits tied for sixth-most among edge defenders. Jones now has double-digit sacks in each of the past six seasons in which he played more than 300 snaps.
Projected contract: 2 yrs — $16.75m avg/yr
PFF Free Agency Rank: 13
2021 Snaps: 677
2021 PFF grade: 66.5 (51st of 109)
At the halfway point of the NFL season, Jadeveon Clowney ranked ninth in total pressures among edge rushers (32). His positive sack regression finally hit, with his five sacks through Week 7 being more than he had in 2019 and 2020 combined. He has been held without a sack since then, though. Perhaps a team will be more willing to give Clowney a strong multi-year deal if he can turn it up at the tail end of the season. For now, he seems to be enjoying the eight-figure mercenary approach, and who can blame him?
Projected contract: 1 yrs — $15m avg/yr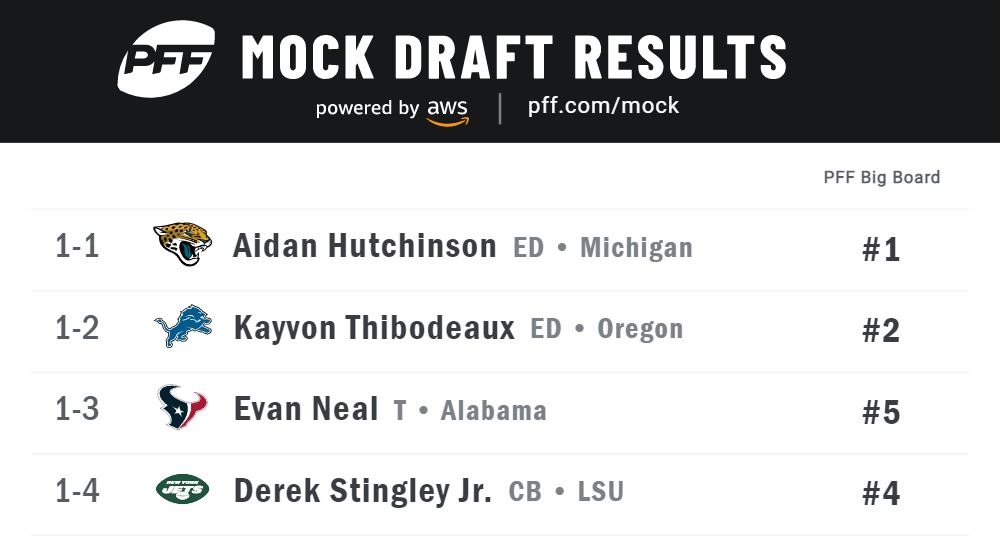 PFF Free Agency Rank: 14
2021 Snaps: 477
2021 PFF grade: 67.3 (46th of 109)
Gregory has finally reached unrestricted free agent status after getting drafted No. 60 overall in 2015 and making an impressive return to full-time football action over the past two seasons. His 84.7 pass-rush grade in the 2021 regular season ranked 11th among edge defenders. The big question may be whether Dallas is able to retain a player who has developed into a premier pass-rusher while also paying edge defender Demarcus Lawrence top-five money at the position. If Gregory does reach free agency, there may be a long line of teams vying for his services.
Projected contract: 2 yrs — $12.5m avg/yr
---
PFF Free Agency Rank: 22
2021 Snaps: 755
2021 PFF grade: 77.0 (20th of 109)
Ogbah has finally blossomed into a solid defensive end after a few years of bouncing around rosters. The Cleveland Browns made him the first pick of the second round in the 2016 NFL Draft and subsequently traded him to the Kansas City Chiefs for a fourth-round pick and safety Eric Murray before the 2019 season. In his second season with the Miami Dolphins, Ogbah earned a career-best 77.0 overall grade, and his 71.4 pass-rush grade was his first such mark above 65.0.
Projected contract: 3 yrs — $15.5m avg/yr
---
PFF Free Agency Rank: 24
2021 Snaps: 731
2021 PFF grade: 80.9 (13th of 109)
Ingram requested a midseason trade from the Pittsburgh Steelers after signing a one-year, $4 million deal in a dead market this past offseason. He landed with the Kansas City Chiefs and provided a boost to a defense that was struggling mightily, with eight quarterback pressures in his first three games.
Perhaps most importantly, his arrival helped the Chiefs get star interior defender Chris Jones back on the interior where he thrives as a pass-rusher. While Ingram is on the wrong side of 30 years old, he continued a streak of 70.0-plus pass-rush grades that dates back to 2013. There will always be a market for players who excel at chasing down quarterbacks, and he deserves a pay raise after proving he can stay healthy for a full season while still producing at a high level.
Projected contract: 1 yrs — $8m avg/yr
---
PFF Free Agency Rank: 31
2021 Snaps: 852
2021 PFF grade: 67.9 (43rd of 109)
Reddick has successfully made the transition from off-ball linebacker to edge rusher — it's now just a question of how high his ceiling can be. He is a bit undersized as a full-time outside linebacker at 6-foot-1 and 235 pounds, but he has a knack for bringing the quarterback down and has racked up 28 sacks since 2020 — the fourth-most among edge rushers. He is also able to set the edge moderately well in run defense, earning a 70.4 grade for the 2021 season.
Projected contract: 3 yrs — $11.67m avg/yr
---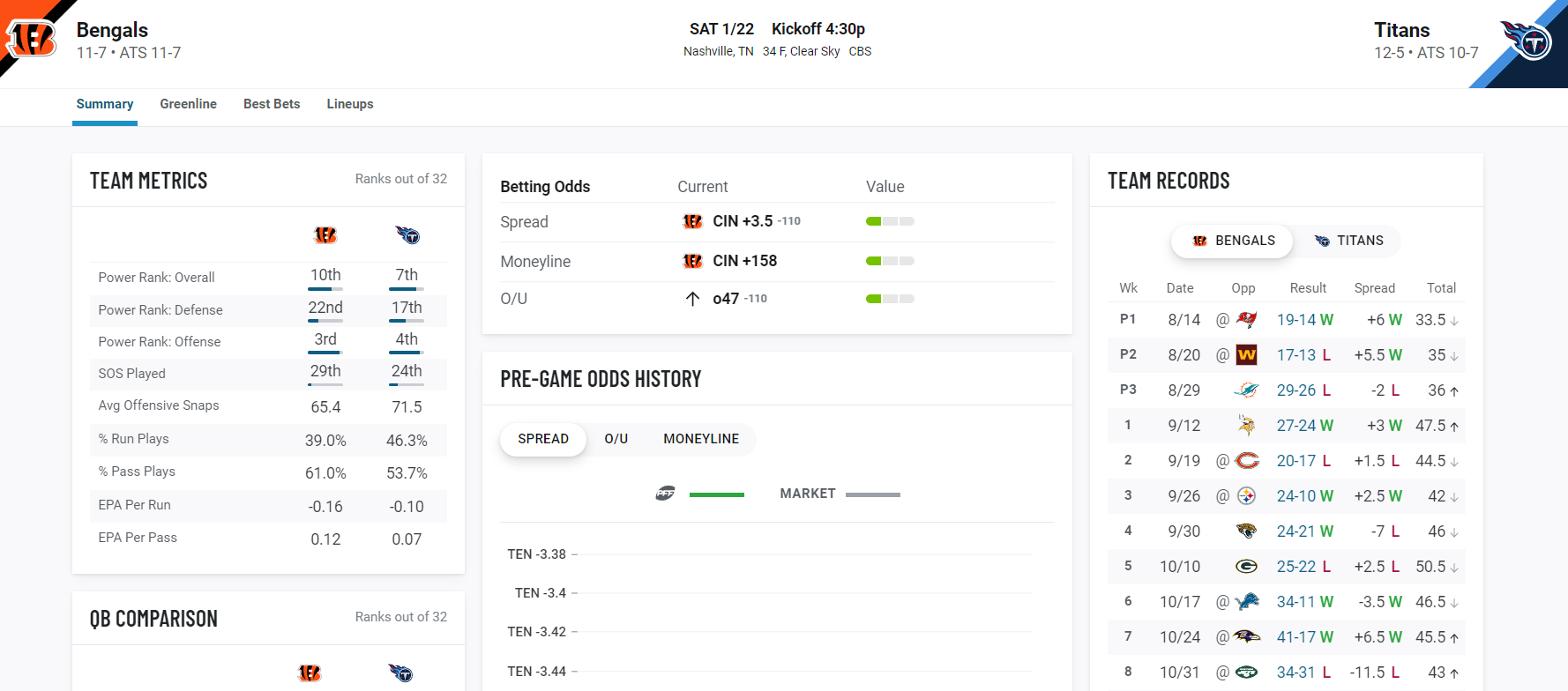 PFF Free Agency Rank: 33
2021 Snaps: 1,043
2021 PFF grade: 63.3 (62 of 109)
Landry has one ability that all 32 teams look for: availability. His 3,187 snaps since 2019 are almost 300 more than the next highest edge rusher. Los Angeles Rams edge rusher Leonard Floyd is second to Landry with 2,892, and he signed a very respectable four-year, $64 million contract with in the 2021 offseason. Across the 2019-21 seasons, Floyd beats out Landry in overall grade (73.0 to 66.0), run-defense grade (71.4 to 70.9) and pass-rush grade (69.5 to 58.0), but not by a ton. Being an above-average to good ironman certainly carries value at a spot like edge rusher.
Projected contract: 4 yrs — $15m avg/yr
---
PFF Free Agency Rank: 37
2021 Snaps: 577
2021 PFF grade: 77.9 (19th of 109)
After grading below 79.0 just once in eight seasons with the Kansas City Chiefs — his rookie season — Houston signed a two-year, $23 million contract with the Indianapolis Colts in 2019. He debuted with 60 quarterback pressures for the Colts but posted a career-low 64.4 pass-rush grade in 2020. It was the first sub-70.0 mark of his career, and his 32 quarterback pressures were his fewest in a full season since his rookie season in 2011.
The salary cap drop of the 2020 offseason could not have come at a worse time, and Houston eventually agreed to sign with the Baltimore Ravens for less than what several other teams were reportedly offering. Houston's 18 combined sacks and hits ranked 23rd among edge defenders in 2021, and he should be able to bounce back in a better market.
Projected contract: 1 yrs — $7m avg/yr
---
PFF Free Agency Rank: 39
2021 Snaps: 624
2021 PFF grade: 70.7 (31st of 109)
Hughes has become something of a pass-rush specialist to close out his career, with his 87.4 pass-rush grade since 2019 slotting in as the 10th-best mark among edge rushers, but his 57.3 run-defense grade ranking 119th out of 188 edge rushers. Teams will always pay for someone who can get after the opposing quarterback, and Hughes shows no sign of losing that ability — even at 33 years old.
Projected contract: 1 yrs — $6.5m avg/yr
---