NFL players go full throttle on every snap no matter the circumstances, but chasing that big contract can provide extra motivation for any man.
While teams will review a player's full body of work in anticipation of an upcoming contract negotiation, we all know the NFL is a "what have you done for me lately" kind of business. So, what better way to get things started than with a big stat line or a flashy highlight in Week 1?
[Editor's Note: PFF's advanced statistics and player grades are powered by AWS machine learning capabilities.]
On the other hand, one easy way for players to dig themselves into an early hole is with a lackluster performance to open the campaign. Week 1 always has some sloppiness to it and is not super indicative of a player long-term, so we'll refrain from making any sweeping declarations based on the first game of the season, especially since these players had no preseason to tune-up.
Subscribe to
TRENDING UP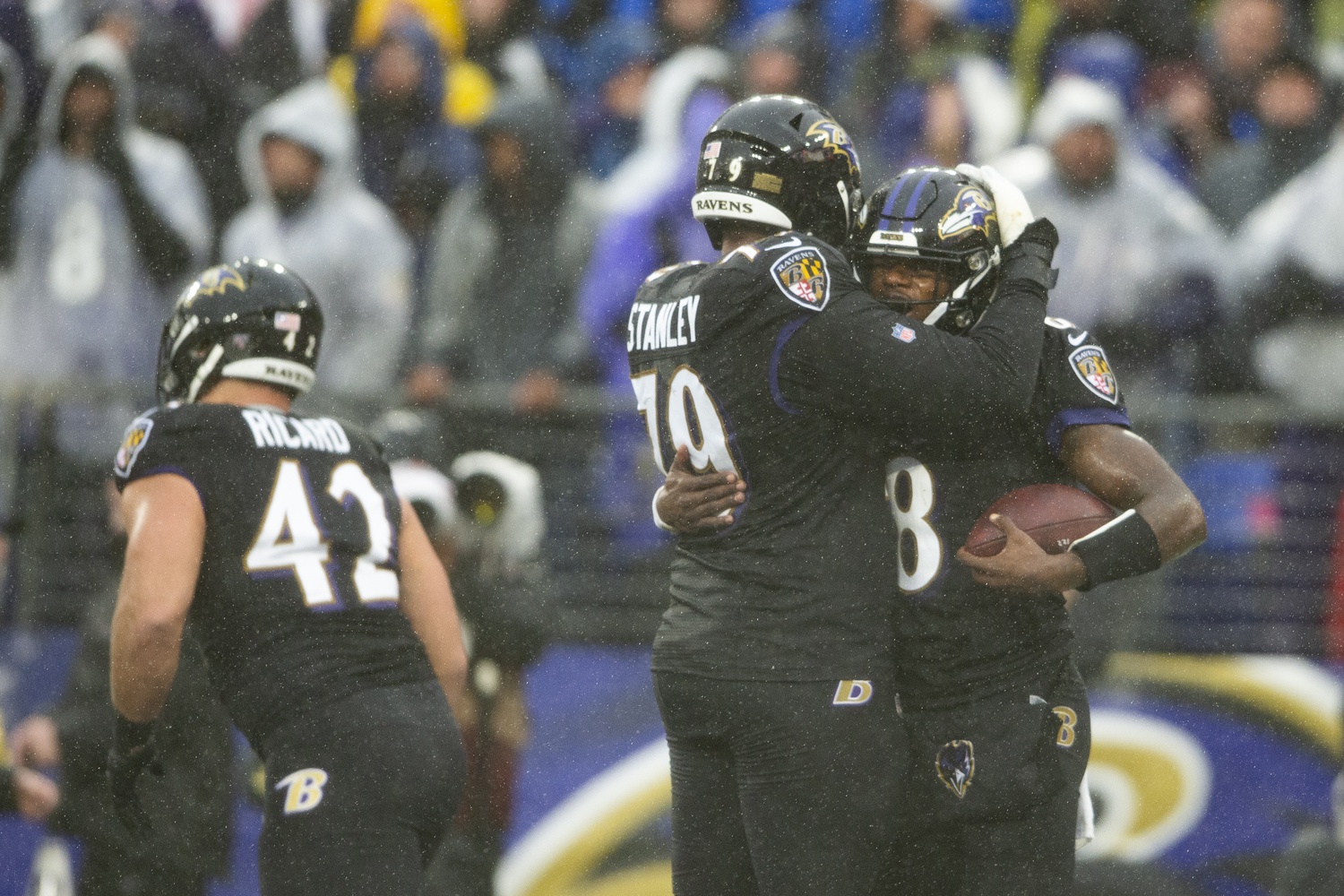 Stanley was the sixth overall pick in the 2016 NFL Draft, and picks Nos. 1-5 have all signed extensions that place them among the highest-paid players at their respective positions.
Jared Goff and Carson Wentz got things started with big-time early extensions after the 2018 season, Joey Bosa signed the largest contract for a defensive player in NFL history earlier this offseason, Ezekiel Elliott did the same at running back last offseason and Jalen Ramsey just did the same at cornerback last week. That brings us to Mr. Stanley, one of the best young tackles in today's NFL.
The Ravens are a smart organization — we think that goes without saying — and we anticipated that they would do their best to sign Stanley to an extension as early as possible… before the market at tackle exploded.
Unfortunately for the Ravens, Laremy Tunsil — the 13th overall pick in the 2016 draft — signed a three-year, $66 million extension with the Houston Texans in April. Tunsil's $22 million average per year is $5.5 million (33%) more than the second-highest left tackle, Colts' Anthony Castonzo ($16.5 million).
Stanley is arguably a better player than Tunsil — he's graded out at 84.2 since 2016 compared to Tunsil's 73.3, while his 4.0% pressure rate allowed is almost a full percentage point clear of Tunsil's mark of 4.7% — and he probably feels he deserves to be paid as such.
The problem is that Tunsil had an insane amount of leverage in his negotiations with Houston after being traded for a king's ransom, so his contract is something of an outlier. We have a feeling the Ravens already tried to work through all of this with Stanley to no avail.
For now, Stanley is playing 2020 on the fifth-year option; he got off to a fantastic start Sunday, earning an 86.8 pass-blocking grade in the Ravens' blowout win over Cleveland, and he neutralized Myles Garrett — one of the best edge rushers in the entire NFL — on their head-to-head snaps.
We'll see where Stanley's contract ultimately falls, but he's continuing to push that number higher and higher with every outing.